Last updated on June 22nd, 2022
How much does a carport cost to build?
In this carport cost guide, we describe the average costs to build a carport and break down the steps to follow.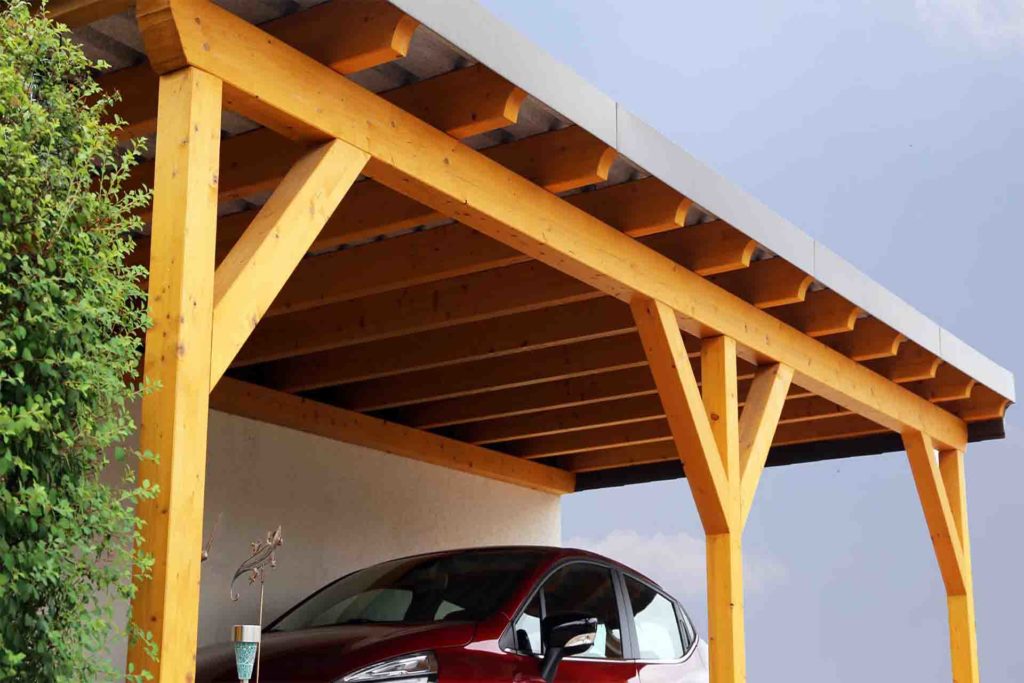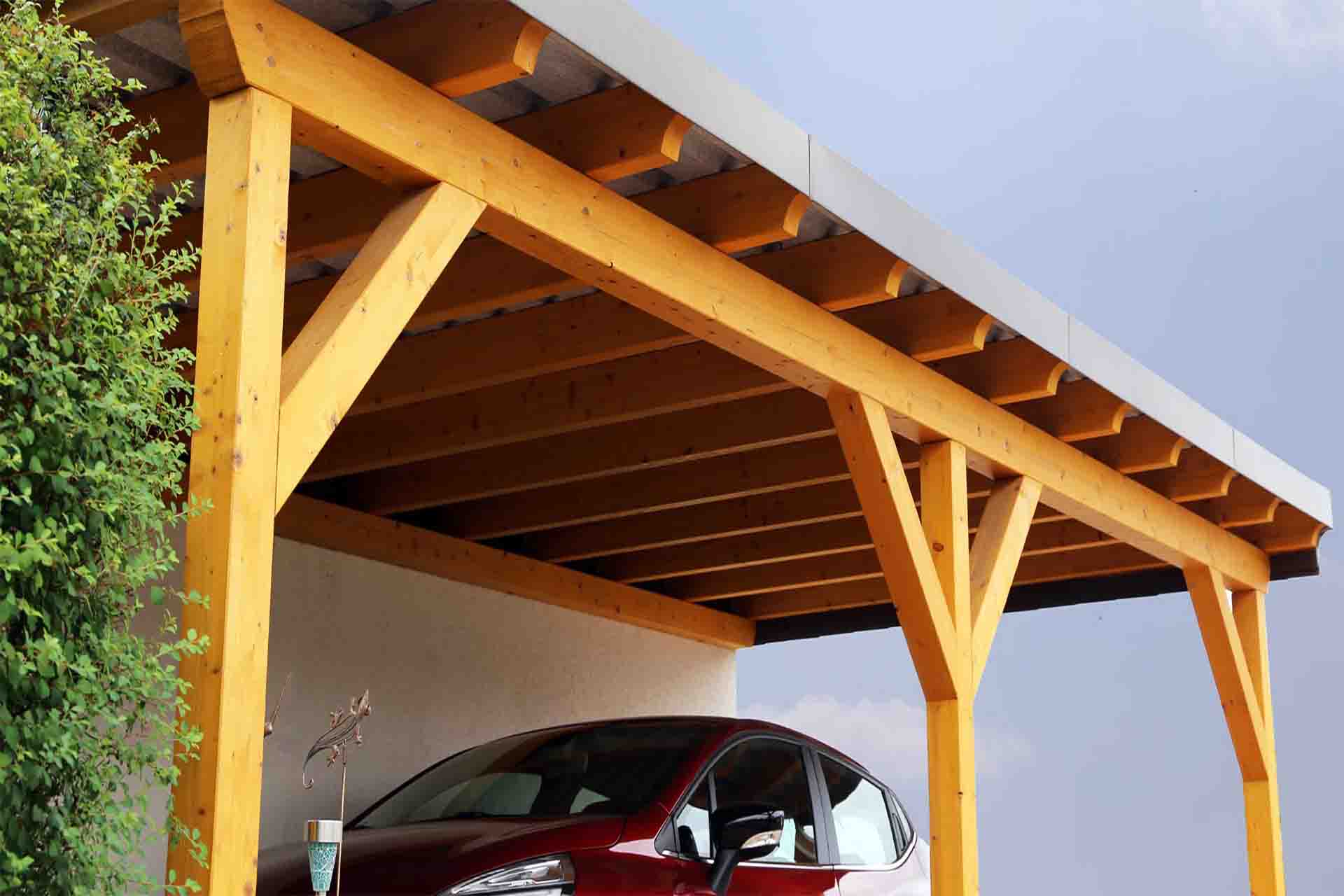 A purpose-built carport is a great option if you want secure off-street parking without the expense of constructing a garage. Carport costs are much lower than brick-built garages and can add substantial value to your property too.
How much does it cost to install a carport?
These average costs are based on a single carport and will vary according to a range of factors described below.
A single carport should cost between £2,000 – £4,000 to build, with an average carport costing £3,000.
| Cost provided | Unit | Cost range (low - high) | Average cost |
| --- | --- | --- | --- |
| Install a single carport | Job | £2,000 - £4,000 | £3,000 |
| Install a double carport | Job | £3,500 - £6,500 | £5,000 |
| Lay a 12 ft x 14 ft concrete base | Job | £1,800 - £3,000 | £2,400 |
Double carports are more expensive and will cost around £5,000 to install.
These costs do not include the cost to lay a concrete floor or the cost to hook up mains services, such as electricity, gas or water.
If you need to have a concrete base installed expect to pay around £2,400 to lay a 12' x 14' concrete base.
Our prices in this guide were provided by the online estimators at My Build Estimate – a professional estimating company monitored by the Royal Institution of Chartered Surveyors (RICS).
What is a carport?
Carports are permanent structures that provide protection for your vehicle outside. They can often be confused for garages, but there are some crucial differences:
Carports can be freestanding or lean against your property.
Garages are fully enclosed structures with four walls, carports are open structures, with one, two, or sometimes no walls at all.
Most carports are built on top of sold concrete bases but can be built on top of grass.
Carports are built around posts sunk and set over 1 metre into the ground.
Carports need a roof with drainage system to safely take away rainwater.
Carport roofs can be flat or pitched.
Find recommended carport professionals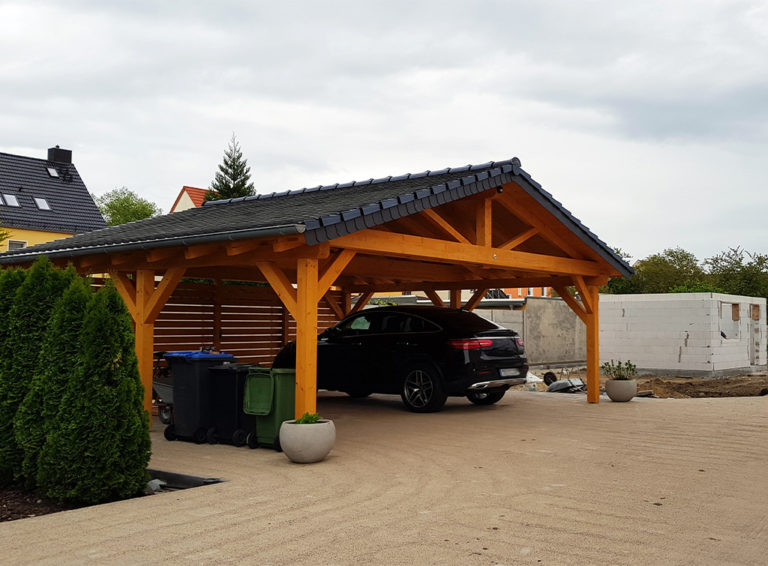 One important difference is that the cost of building a carport is substantially lower than the cost to build a garage. They are much simpler to build, which makes them quicker to construct.
Lower labour and materials costs mean the cost of building a carport can be around a quarter of that of a brick-built garage.
Do I need planning permission to build a carport?
Unlike garages, you will not need planning permission to install a carport unless:
The carport is taller than 4m
The eaves height of the carport is higher than 2.5m and within 2m of the property boundary
This is one of the reasons why the cost to build a carport is typically much less than that of building a garage.
How are carports constructed?
Carports come in various combinations of materials and designs, all of which will affect the price you pay to build a carport. The following are important factors to consider:
Carport base
Most carports are built on top of a solid level concrete base. The cost of laying a solid concrete base isn't included in our carport cost guide and should be factored into your plans.
Carports can be built on top of grass but repeated use of the carport will wear away the grass quickly unless you use some form of support.
Wooden carports
Wooden carports are built from treated timbers that are protected from corrosion by wind and rain. If you're conscious of price and wondering what the cost to build a wooden carport is, you should know that wooden carports are cheaper to build than metal carports but may not last as long.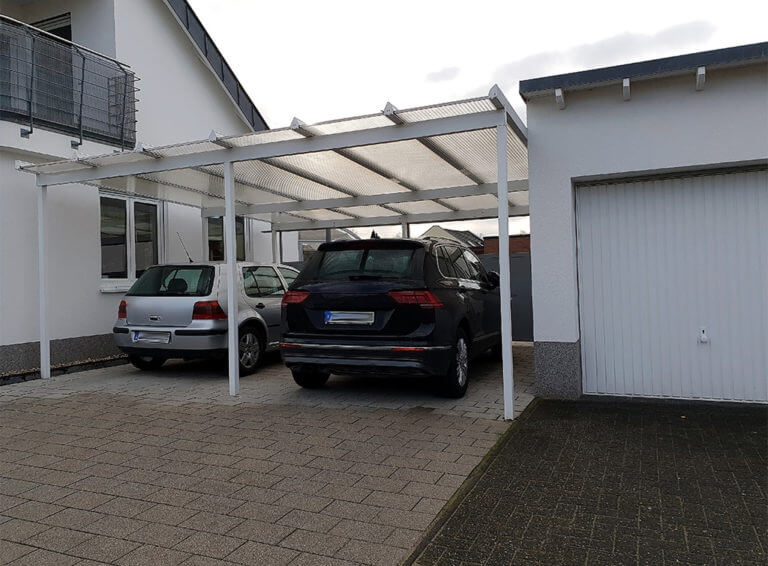 Metal carports
Metal carports are built from galvanised metal. They're hardwearing and corrosion resistant and should last for many years.
Carport roof
You can choose between a simple flat roof or a pitched roof. Flat roofs are often made from sheets of plastic and are cheaper to construct. Pitched roofs are more complex to build, but are longer lasting and many prefer their traditional appearance. All carports will need a drainage system to take away rainwater and snow.
The height of your carport will depend on the type of vehicle you will store in it. If you have a camper van or high-sided vehicle, for example, then you will need a carport with a higher roof, which can increase carport costs.
Find recommended carport professionals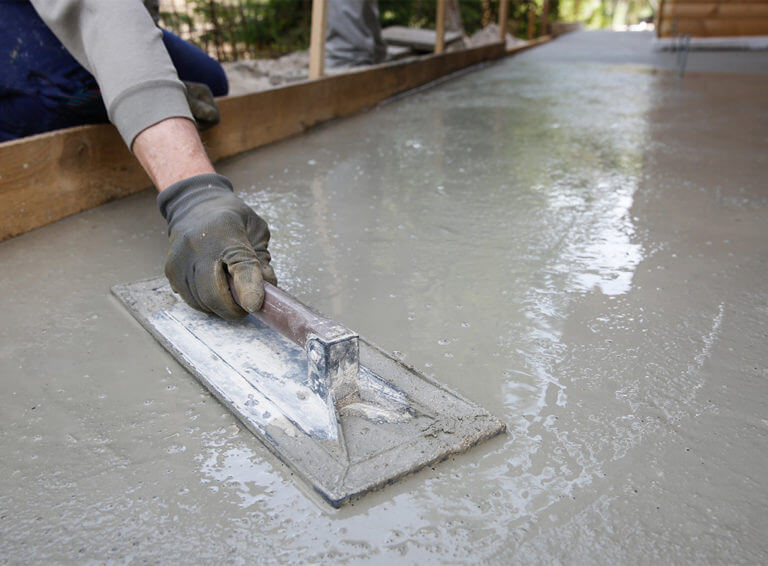 How long will it take to install a carport?
It should take a team of experienced tradespeople between 2 – 3 days to install your new carport.
The time it takes to build a carport depends on the factors such as its size, materials and access to the property. Your carport may take longer to construct if you need to lay a concrete base.
Carport cost calculator
The total carport price for installation will be affected by several factors, such as:
Demolition and removal of any existing structure
Size of the carport you are building
Preparation of the area required
Whether you need to lay a concrete floor
Rubbish or waste removal
The costs of painting and finishing your new carport
If you are building on top of pipework or drains
Location of your property
Access to your property
Planning permission, if required
Can I build a carport myself?
While you can purchase pre-fabricated carport kits, they can be complicated to construct. Building a carport is a challenge and while it can be undertaken by an amateur, we recommend using a professional for a long-lasting carport that adds value to your property.
You can find a trusted local carport professional at Checkatrade using our search function so that you can work out accurate carport costs.
Key carport takeaways
A well-constructed carport can add value to your property.
You shouldn't need planning permission to build a carport.
You need to choose between a wooden and metal carport and either a pitched or flat roof.
Most people choose to have a concrete base installed (not included in the costs).
The average cost to build a single carport is £3,000.
It should take between 2 – 3 days to install a carport.
All prices will be affected by a range of factors, such as the size of your carport, its construction and whether you need to lay a concrete base.
Find recommended carport professionals
Good jobs, guaranteed
Get covered when you book with Checkatrade.