Last updated on July 3rd, 2022
Conifer tree removal cost guide
Conifers are beautiful trees and their pine cones look especially lovely in wintertime. However, conifer trees are also known for their rapid growth and they can soon become an issue.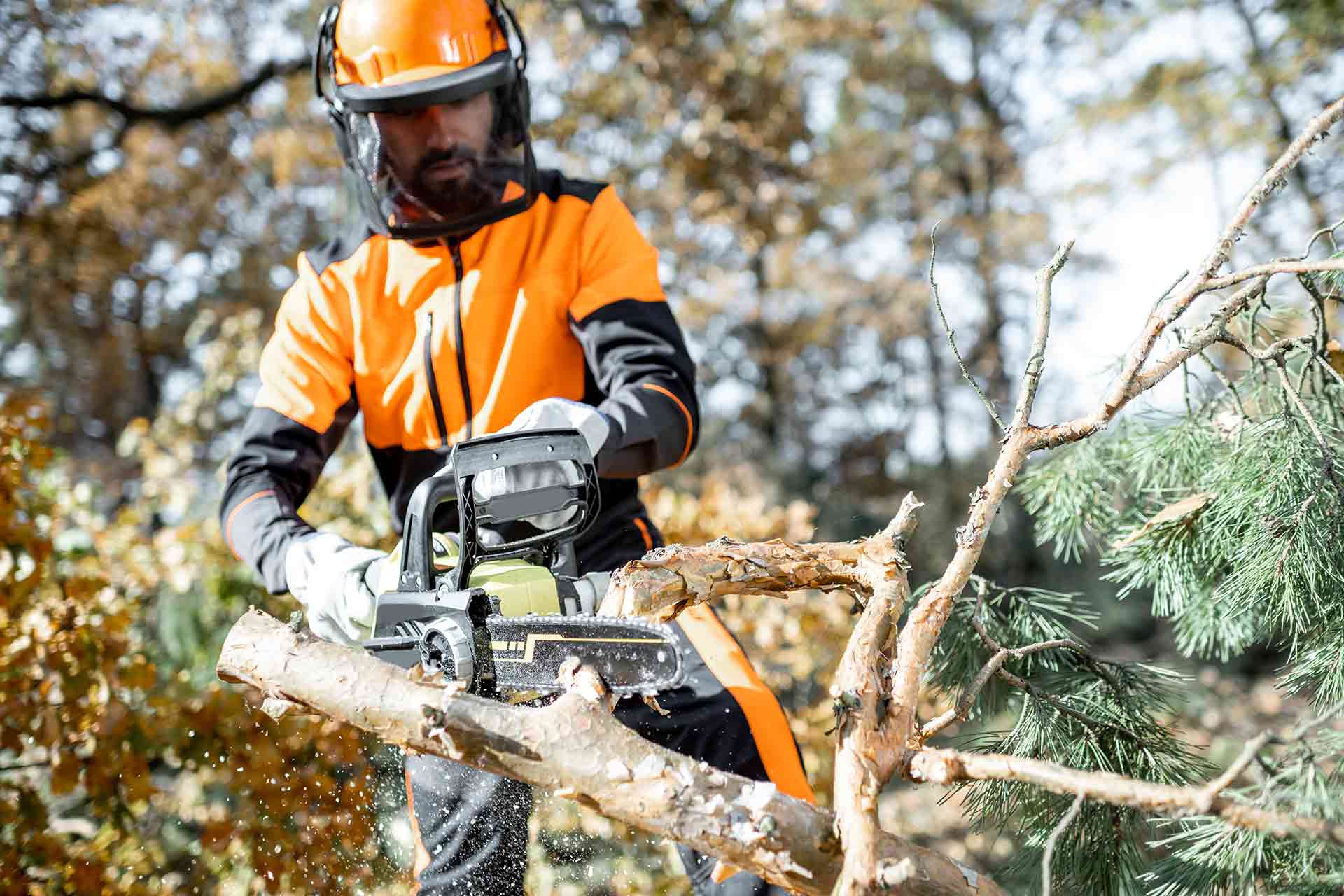 As they grow so fast, they can reach huge heights and be disruptive to other plants in your garden, as well as to your neighbours. Some Leylandii hedges have been known to grow up to 30 metres in height and eight metres wide.
In this guide, we'll look at the average conifer tree removal cost. A reasonable proportion of this will be the disposal of the tree, which normally includes shredding and breaking down branches and trunks into manageable pieces. But just how much does it cost to remove a large conifer?
Cost of conifer removal
When estimating conifer removal costs, it may be worth factoring in stump removal. This can add considerably to the overall cost.
For some homeowners, there are many reasons why stumps will need taking out. For example, if you want to install new fencing where conifers were previously marking out your garden's boundary. Stumps will get in the way of any new fencing. And although you can treat the roots with chemicals to aid rot, it will take years for them to break down sufficiently.
| Item to remove | Unit | Cost +VAT - Low Range | Cost +VAT - High Range | Average cost |
| --- | --- | --- | --- | --- |
| Conifer tree | Per Project | £715 | £1500 | £1,108 |
| Conifer hedge | Per Metre | | | £100 |
| Removing the debris | Per Small Tree | | | £100 |
| Wood chipper hire | Per Day | £50 | £300 | £175 |
There is also tree debris disposal to consider. After cutting down a tree, you'll usually need to pay extra money to the company you hired for tree disposal. Alternatively, you can check with your local council here to reduce the costs.
See the tradespeople we've checked and recommend for your job
If you're costing up conifer hedge removal, make sure you factor in the height as well as the length of the hedge. The higher the hedge, the more material will need to be removed. Larger and older hedges also tend to have a significant root system, which will all need to be removed.
Other factors can also affect the total conifer hedge removal cost. For example, if there are any services (i.e. water, electricity or TV cables) under the hedge, or if you need the hole left by the hedge filled in. You'll also need to think about the impact of removal on your neighbour's property.
Leylandii removal costs can be different to other kinds of conifer trees and hedges. Take a look at our guide if you're looking specifically for leylandii hedge removal costs.
Checklist for conifer tree removal
We always recommend you always use a qualified, professional tree surgeon. This will ensure the safety of your home and anyone nearby.
Make sure your chosen contractors are qualified and ideally registered with the Arboricultural Association.
Get a written quote covering all conifer tree removal costs, which includes an assessment of the tree and all required work.
Ask lots of questions. A knowledgeable and experienced contractor will able to answer any queries you have.
Contact the local planning office beforehand. Your contractor will know if permission is required, but doing this is a good way to confirm their knowledge.
Only use a Checkatrade professional. This guarantees that your chosen contractor has the valid and correct insurance.
See the tradespeople we've checked and recommend for your job
FAQs
Do you need planning permission to remove leylandii?
Leylandii will never be covered by a Tree Preservation Order (TPO). Planning permission will override TPOs if it is necessary for a tree with a TPO to be removed so that the planned development can go ahead.
Can I claim the costs of tree work on my home insurance?
Home insurance policies only usually cover work to trees that are damaged, dangerous or fallen. And even then, they may only cover work that's carried out above ground – so not the removal of the stump. However, it's always worth checking with your insurer to see exactly what your policy covers.
What is the best time of year to work on trees?
Tree surgeons recommend working on trees between late autumn and the first blooms of spring.
Can I use the wood chippings in my garden?
Yes, wood chippings have a variety of uses in the garden. For example, you can use wood chippings as mulch, add them to your compost heap and use them to suppress weeds or build up raised beds.
See the tradespeople we've checked and recommend for your job