Last updated on July 5th, 2022
Cost to brick up garage door
Bricking up a garage door is one of the best ways to convert what could be a dead space into a new room. It can be a cost-effective way of creating more space. But just how much will it cost to brick up a garage door?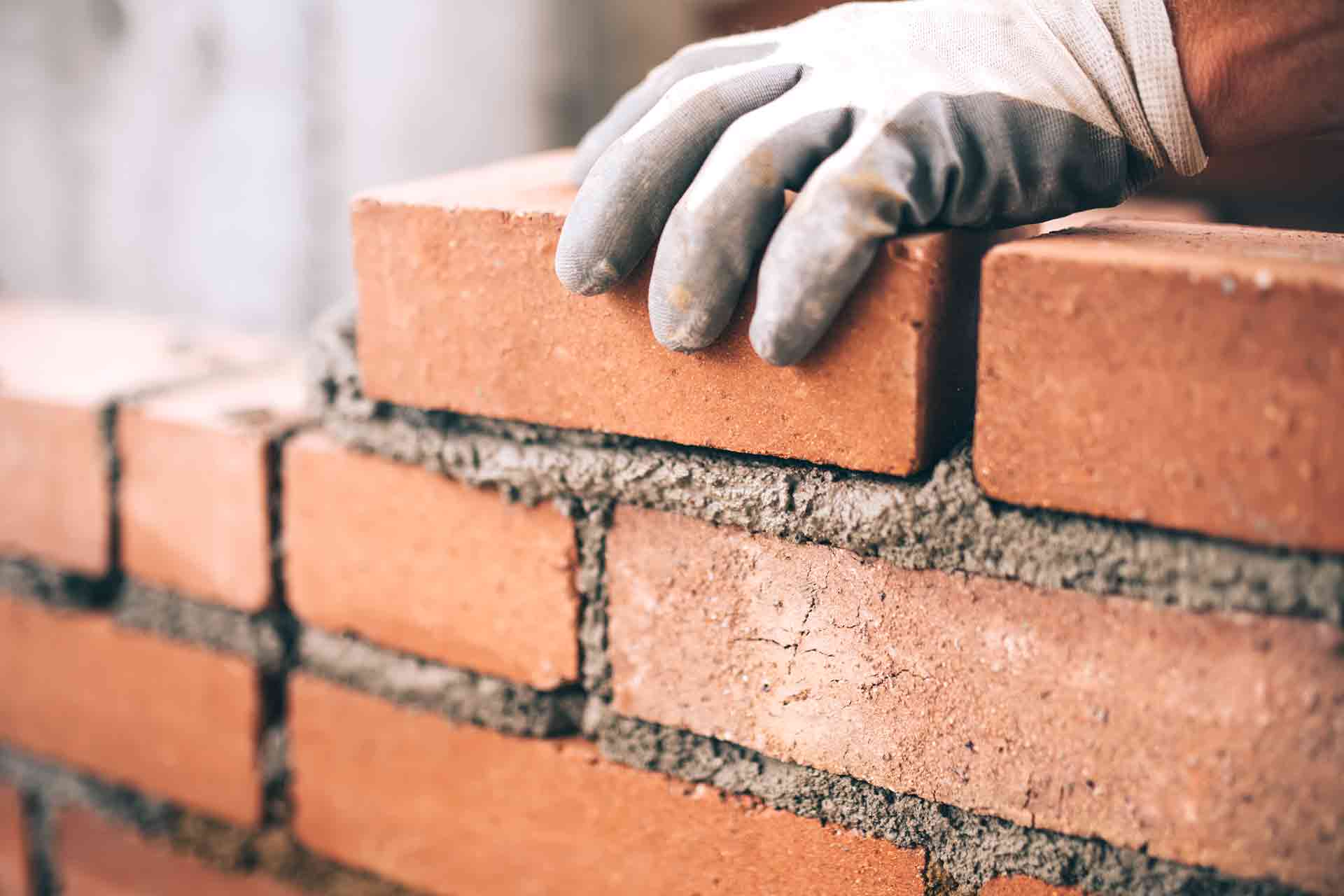 There are different approaches you can take to create a garage conversion, and the cost will depend on what you choose to go with.
The first approach is to brick up the damp proof course (DPC) and use treated timber to build a wall. You should insulate and install a vapour barrier, modern coat render and an external shiplap on the timber.
Another approach could be to brick up the DPC and put up a set of French doors with screens.
You could build an outer leaf brick wall and stud work the inside while also integrating your insulation.
You will need to remember all the extra bits of work that will be needed to complete the conversion, including foundations, walls, windows, stud walls, a ceiling, flooring, and any electrics and plumbing. It's best to get advice from a professional tradesperson before starting.
Cost to block up garage door
The cost to brick up a garage door constitutes several costs included in the whole process of garage conversion.
Replacing your garage door with bricks and mortar is the most obvious job. But to get a wall built, and a window added, you're going to have to factor in not only materials but hiring the different contractors too. You may even need a small foundation inserted, which a structural engineer can advise on.
| Project | Average cost (+VAT) |
| --- | --- |
| Remove garage doors and brick up | £1,600 - £2,200 |
| Single garage door block up | £1,900 |
The average cost to remove garage doors and brick it up is between £1,600 - £2,200.
The overall costs of the project will depend on the size of the area of conversion, the quality of materials used and where you are located in the UK. For example, costs will be higher in London.
A local professional tradesperson will be able to advise you on the costs and timescales of the project.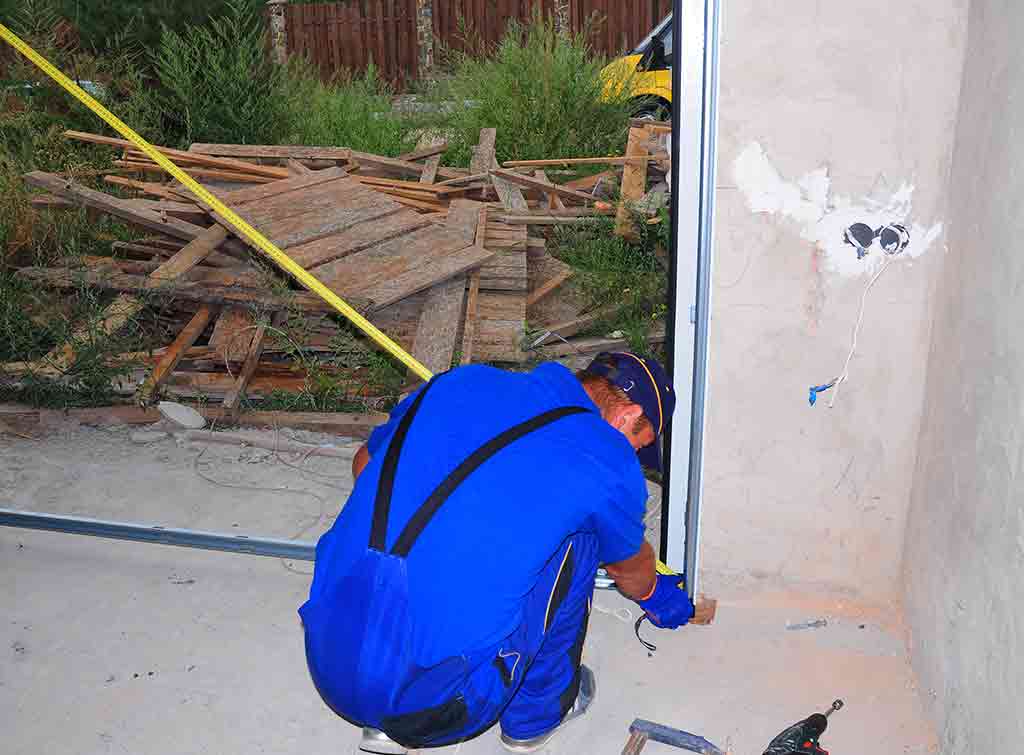 See the tradespeople we've checked and recommend for your job
Do you need planning permission to brick a garage door?
Planning permission is not necessarily required for bricking up a garage door if the work is internal and doesn't involve enlarging the house.
However, planning permission is required if you're converting the garage into a separate house, if your house is listed or if you live in a conservation area.
It's always worth checking with your local authorities regardless to ensure the work you will be having completed is permitted and legal.
How do you brick up a garage door?
Bricking up a garage door is an intricate process involving complex steps that will need to be completed properly. A professional tradesperson will be able to help you throughout the project.
Ensure that before you start, you have an engineering plan in place for the whole process. It's also really important to consider damp proofing before starting.
First up, the garage door will need to be removed. After this, the foundation will need to be dug up to reach the same level as the main house's foundation, before being filled with concrete to the level of the slab in the main house. The final part will depend on how you choose to build your conversion. One example is to build an outer leaf brick wall and stud walls inside.
It is worth looking at what you will be using the space for before choosing the finish of your project. For example, will you need access through the blocked up garage door? You could fill this space with French doors. Or, are you going to be having a window in the space? It's worth thinking about when planning your project.
Key takeaways
The cost to brick up a garage door will be dependant on the size of the conversion.
Ensure you have checked with planning permission before starting any work.
Think about what you need the space for and factor in other costs such as plumbing and electricity.
A local, professional tradesperson will be able to help you with your project every step of the way.
See the tradespeople we've checked and recommend for your job