Last updated on August 31st, 2022
Drain repair cost guide
Most of the time we don't need to worry about what happens to water and wastewater after it leaves our sinks, baths and appliances. It's whisked away and drain repairs are the last thing on our minds.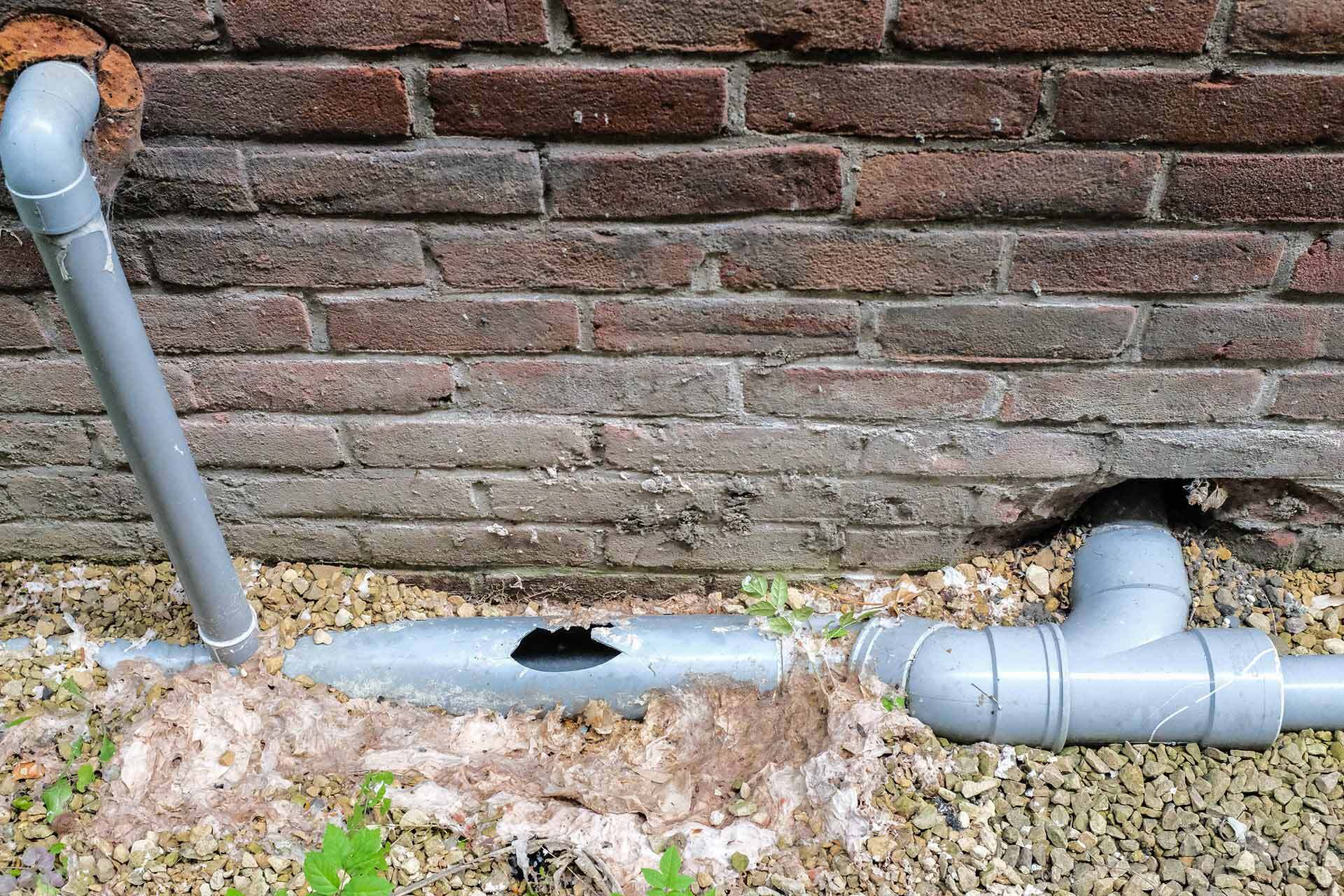 Sadly, things don't always go as planned and when things go wrong it's not always the local authority or water company that are responsible for fixing it.
Drains are typically your responsibility, whilst lateral drains (which carry the wastewater to the sewer) and sewers fall under the responsibility of your water company. So, if it's a problem within the boundary of your property, chances are you'll need to fix it.
And, with the risk of damp and mould damage to a home, as well as flooding, it's a problem you'll need to take care of quickly too.
If you have a septic tank, you may also need to repair or replace the tank. Prices for these services can be found in our septic tank installation cost guide.
How much does drain repair cost?
| Repair needed | Typical cost + VAT |
| --- | --- |
| Drain patch repair cost | £450 |
| Drain repair cost | £500 |
| CCTV drain survey | £275 |
| Collapsed drain pipe repair cost | £100 per metre |
| Drain line breakage repair | £300 (per project) |
| Replacement pipework | £535 per metre |
| Sewer drain repair cost | £800 (per project) |
| Relocating drain from main sewage supply – materials and plant removal | £2,700 (per project) |
| Relocating drain from main sewage supply – labour | £1,800 |
| Drainage relocation design | £500 (£75+ p/hr) (per project) |
| Clogged drain repair cost | £240 (per project) |
Depending on the type of issue you face, the cost will vary. Collapsed drain repairs cost much more than the cost of drain patch repairs, for example.
Common drain issues
If left unrepaired, drains can cost a lot more to fix in the long run, with a high risk of damage to your home as a knock-on effect. Some of the most common issues and signs that your drain will need repairing or replacing include:
Pipe collapses from wear and tear, tree roots or frozen pipes.
Blockages from food and other substances leading to clogged drains and overflowing toilets.
Slow and sluggish drainage.
Pipe fractures and cracks.
Mould and damp collecting in the home which can lead to cracks in paintwork and rotted woodwork.
Foul odours coming from drains.
Sunken or isolated damp patches of ground outside the home.
See the tradespeople we've checked and recommend for your job
Factors affecting drain repair costs
The extent of the damage: Which parts of the drain need to be fixed; whether they can be repaired or replaced; and just how damaged the pipework is, will all affect the cost.
CCTV Surveys: To accurately access the damage and extent of work required, a CCTV survey can be ordered. These cost around £275 but can save wasted labour costs later on as well as giving you a true picture of the best solution and whether your pipework is causing the issue.
Accessibility: Thankfully, by using trenchless solutions, most drain repair work can be done without digging up large parts of your garden. If you do need excavation work, such as in cases where pipework must be replaced, then this adds considerably to the cost.
Insurance: If you have buildings insurance then be sure to speak with your provider as they may cover the cost of any repairs.
Plumber factors: Plumbers in the South of the UK and in London tend to charge more, and more experienced plumbers have higher day rates. View our guide to plumber rates for more details.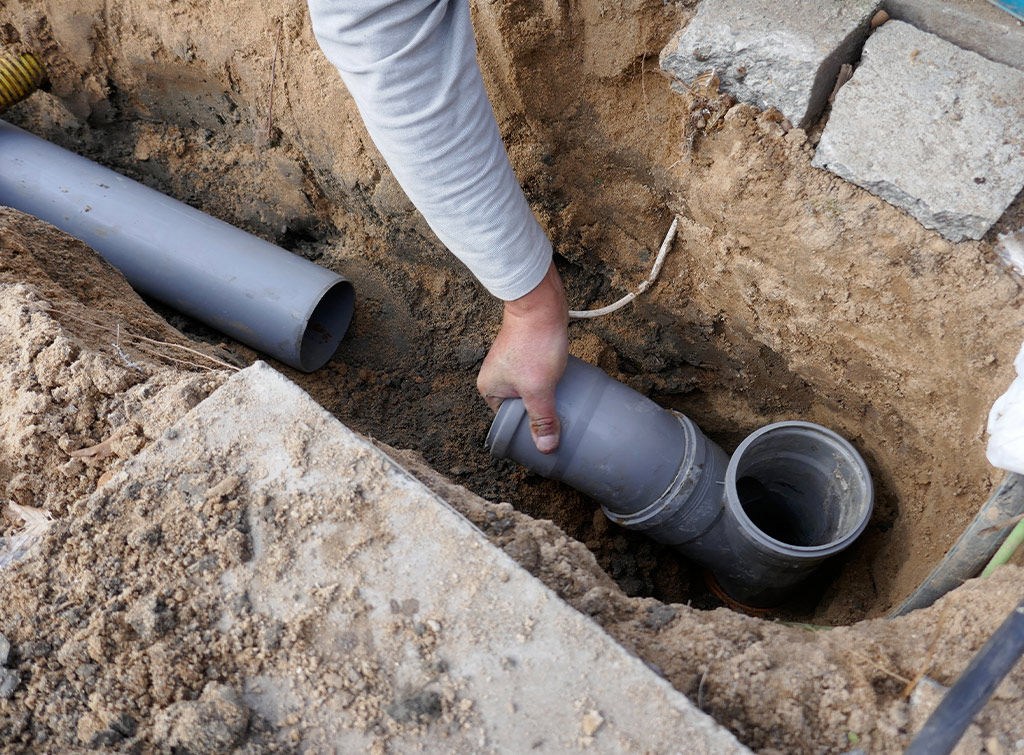 Collapsed drain pipe repair cost
If you spot damp patches outside your house, when other nearby ground is dry, then chances are you have a collapsed drainpipe. This will need to be inspected urgently, to reduce further damage and the backing up of waste into your home. Collapsed drainpipe repair costs are considerably less than the damage done if they're not fixed.
Often caused by tree roots, frozen pipes, unstable joints and nearby construction work, collapsed drainpipes can best be assessed via a CCTV survey. This is far more effective than using drain rods.
CCTV surveys give a true picture of the problem and whether your drainpipes can be repaired or need to be replaced.
If you're wondering how much it costs to repair a collapsed drainpipe, then you should budget around £100 per metre. This covers the cost of drain relining, where a protective layer is added within the drain, that helps prevent future cracks. As this can often be done without excavation, it's a cost-effective solution.
If the problem is too extensive to repair, then drainpipe replacements cost around £535 per metre.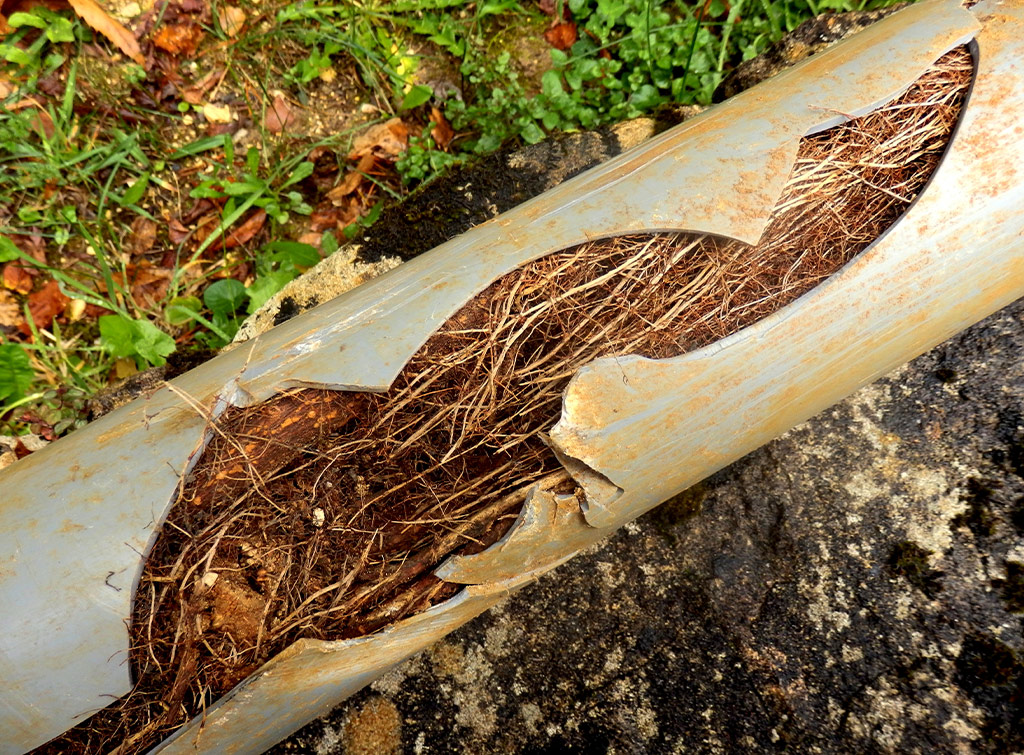 See the tradespeople we've checked and recommend for your job
Cracked drain pipe repair cost
The cost to repair a cracked drainpipe really depends on the severity of the crack.
If it's a small crack or hole, then you may consider patching it up with waterproof tape. This, however, is a temporary fix. The tape will become weathered and it will gradually perish.
We recommend fitting a new drainpipe to save fuss and long-term spending on continuously patching the issue. Drainpipe replacements generally cost around £535 per metre.
Sewer drain repair cost
Whilst you are responsible for the pipes within your property, the main sewer line is the responsibility of your water company. As stated in our guide to sewer line repair costs "if the pipe, line, run or sewer is outside the boundary of your home, you should contact your local water authority for advice."
The only exception is if you have pipes that only serve your property, in which case you will need to have these repaired in the event of a fault. In these circumstances, you can expect to spend around £800 (per project) for sewer drain repair costs, including materials and labour.
See the tradespeople we've checked and recommend for your job
Drain patch repair cost
To resolve a small isolated issue, localised structural repairs (LSR) can be conducted with patch liners. These consist of a fibreglass matting and a silicate resin that holds it in place. This is a great way to fix holes, cracks, fractures and more.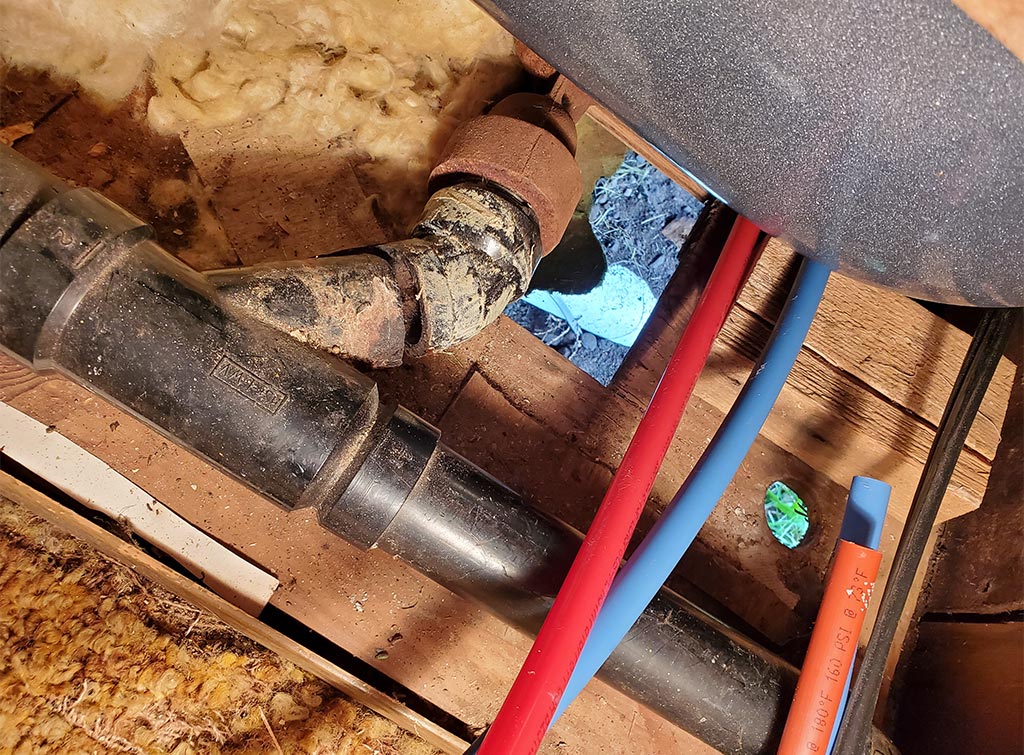 Clogged drain repair cost
If clogged drains are not fixed then they can cause a drain to collapse, so repairing this issue is vital. Whilst minor blocks can be resolved with a sink and drain unblocker from most supermarkets, some are more stubborn and require specialist care.
Professionals can use drain jetting, where highly pressurised water is used to clear blockages all the way down the pipe, as well as specialist unblockers to resolve any issues.
Clogged drain repairs cost around £240 (per project).
See the tradespeople we've checked and recommend for your job
Can I repair a drain myself?
If opting for a quick fix yourself, such as using a supermarket drain unblocker, you run the risk of missing the underlying problem that's leading to the blockage.
Other problems are that pipes may be hard to access, or issues may be the result of pipe damage that needs extensive repairs which can only be done by a professional.
Professionals can not only fix the problem but stop it from reoccurring too, through regular inspections and leak monitoring. To find a local, reputable professional in your area and get personalised drain repair costs, use our free search feature.
Key takeaways for drain repair cost
It will always cost more in the long run if collapsed and cracked drains are ignored.
To spend less on drain repair costs consider using trenchless solutions, such as LSRs.
Collapsed drain repair costs are higher than other types of repairs.
Make sure you understand which pipes are your responsibility and which your water supplier is responsible for.
See the tradespeople we've checked and recommend for your job