Last updated on July 4th, 2022
Home generator installation cost
Discover the best ways to cut the costs of a generator for your home. From installation to operation, keep your lights, heating and appliances running on a budget.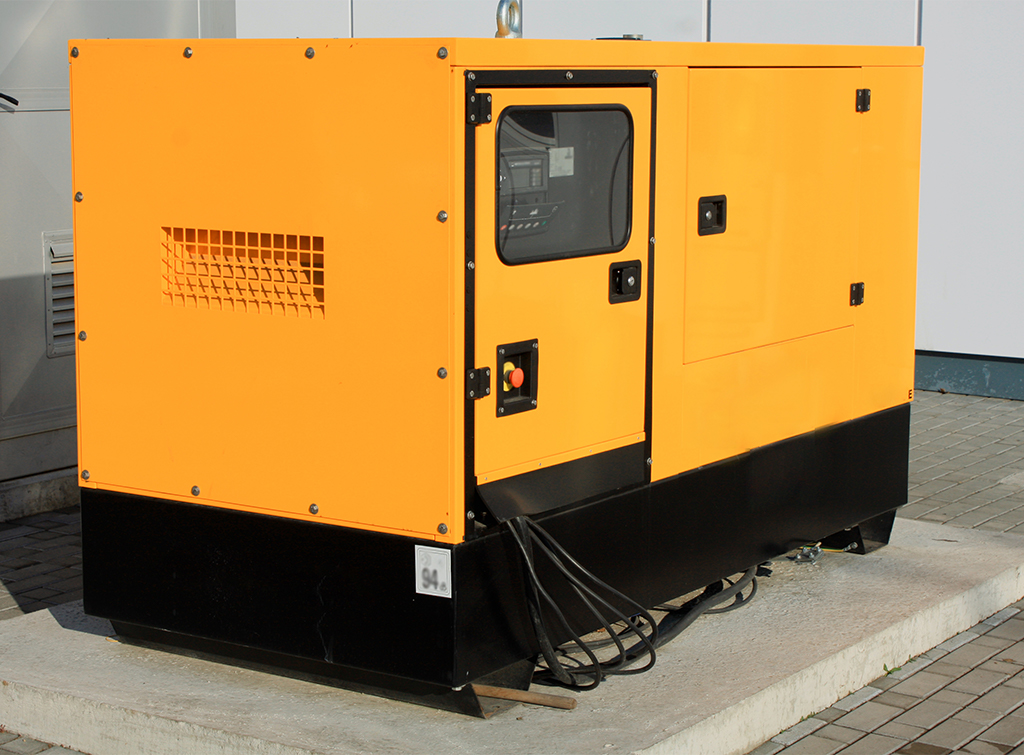 With the UK recently having experienced its most severe blackout in a decade, and the increased risk of power outages due to the rise in global power usage and climate challenges, there has never been a better time to invest in a generator for your home.
Never again will you have to worry about the freezer defrosting, the water going cold or the lights going out due to lack of power. With the right generator you can last days without power from the grid. It's the ideal insurance policy against the unexpected.
We've outlined how through preparation you can save money on generator installation and operation costs, as well as reducing the risk of costly breakdowns.
What does a home generator installation cost?
| Generator installation costs | Unit | Cost + VAT (supply only) | Installation (approx. 2-3 days) |
| --- | --- | --- | --- |
| 1kW generator | Generator cost | £300 | £1,000 |
| 7kW generator | Generator cost | £2,000 | £1,000 |
| 15kW generator | Generator cost | £6,000+ | £1,000 |
| 45kW generator | Generator cost | £10,000+ | £1,000 |
The cost of a generator ranges from £1,300 to £11,000 and beyond, depending on your power requirements. Whether you're looking for a generator from Honda, Senci, Hyundai, Kipor, Generac, Pramac, Güde GSE or another brand there are many ways to cut the costs of a new generator.
There are many different electric generators for domestic and commercial use. Initially you should consider whether you want the generator as backup power for your home, for use at a business, or to use for a one off occasion where extra power is needed (such as a garden party or other event).
See the tradespeople we've checked and recommend for your job
In this particular guide, we have focused on home generator installation costs. If you require commercial use then view our guide on 5 things to do when the power goes down at work.
To help you budget for your generator installation we spoke to the online estimators at My Build Estimate – a professional estimating company monitored by the Royal Institution of Chartered Surveyors (RICS).
Here are some estimated, average prices from them for home generators.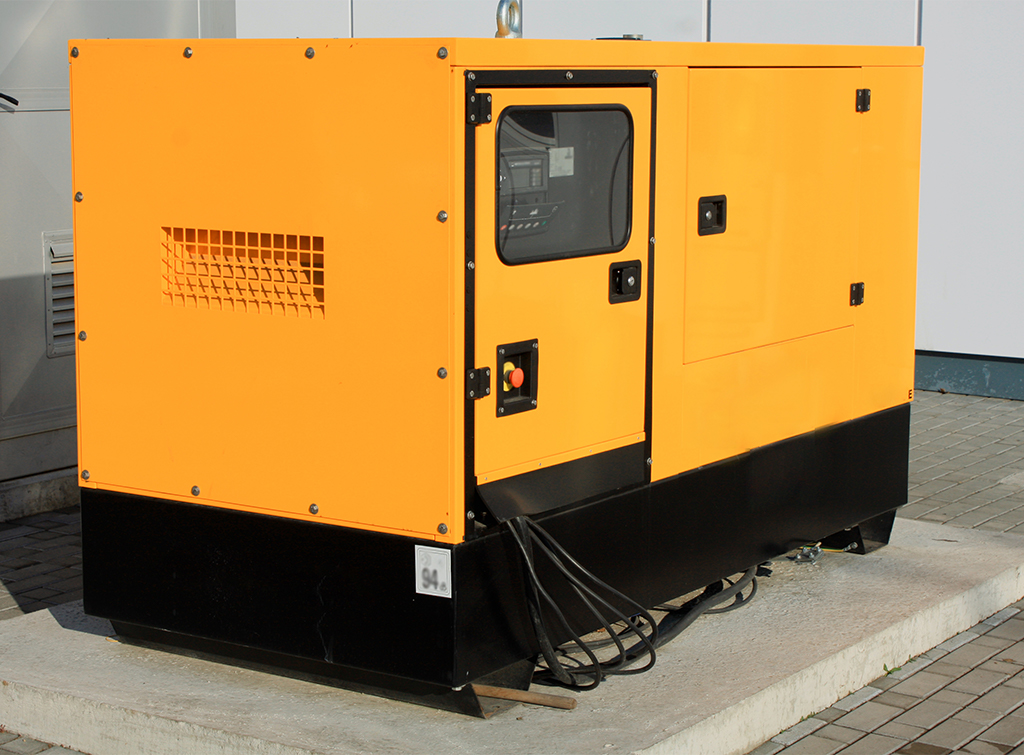 How wattage affects generator cost
The bigger the power output (or wattage) of your generator, the bigger the cost.
Similarly, the higher the wattage, the more power the generator can provide to your home and the less likely it will be to get overloaded.
Not only is an overloaded generator the biggest cause of failure, but it also poses a risk to any equipment using the power which can be damaged as well.
To calculate the wattage required make a note of the appliances, lighting and heating you would want to run. Information on watts used can generally be found on each appliance, or by searching for it online. For example, a TV uses up to 400 watts an hour, whilst an LED lightbulb can use as little as 18 watts per hour.
Also consider any heating sources such as water heaters which can use a lot of power. Popular Mechanics has an excellent chart to help you decide what size is right for you.
It's then worth adding around 20-30% extra so you have excess capacity. This will give you the total amount of watts (W) required. If you divide this by 1,000 you get the amount of kilowatts (kW) (e.g. 8,000 W is 8 kW).
When you are calculating your required capacity it is worth noting that the continuous power rating of a generator is slightly less than the peak power rating.
You may also notice generators that refer to their power output as kilo-volt-amps (kVa). This is because generators are not 100% efficient due to the laws of entropy and heat loss. To understand the kW output based on the kVa figure, times kVa by 0.8 (e.g. 10 kVA x 0.8 = 8 kW).
See the tradespeople we've checked and recommend for your job
Portable and standby generator costs compared
Based on the wattage required you can determine which generator is needed. There are two initial options to choose from:
1-15kW required: Portable generators are useful for running a few appliances but struggle to power an entire house at once. They cover a wattage of 1-15kW and are very useful for occasions where there is no power supply such as home construction projects.
These can cost between £300 (1kW) and £6,000 (15kW).
More than 7kW required: Standby generators, also known as whole-house generators, can power the entire home, including lighting and appliances for long-lasting outages.
They are more fuel efficient than portable generators and as they are connected to your home they can activate quickly and restore power in a crisis. They can even be activated when you're not at home.
Standby generators cost between £2,000 (7kW) and £10,000 (45kW). Models above 45kW are also available.
See the tradespeople we've checked and recommend for your job
Generator operating costs
When comparing the cost of generators, you must also consider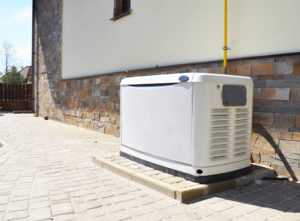 the operating costs. These are primarily driven by the type of fuel that's used and its current price on the market.
Natural gas generator operating costs: The perfect choice for homes as you can use your existing natural gas or liquid petroleum gas (LPG) supply.
With high availability and reliability, they can be 30-50% cheaper to run than other options. The downside is if your power or gas supply went out at the same time then the generator would not run without fuel being added manually. Other gases are available including hydrogen, propane and biogas.
Diesel generator operating costs: These generators tend to be larger and are therefore more suited to commercial usage or very large homes. They cost more initially but this is offset by lower long-term running costs and excellent fuel economy.
Petrol generator operating costs: The cost of petrol is lower than diesel and is suited for domestic and commercial usage. There is a greater choice of models and cheaper purchase costs as a result. However, fuel economy is not as efficient, and they tend to be noisier than diesel.
Solar generator operating costs: Solar generators are in their early stages, with the ability to achieve up to 2kW output. They have higher initial costs and are limited by how much power you collect but are environmentally friendly and have zero fuel costs. They're also one of the only silent generators although are priced more upfront than traditional fuel sources.
If you already have solar panels on your home you may want to invest in battery storage to use instead of a generator.
A detailed guide to all the pros and cons of each fuel can be found here. Depending on the fuel used and size of the home it can cost around £40-100 a day to run a generator.
See the tradespeople we've checked and recommend for your job
Home generator installation cost calculator
When calculating the cost of installing a generator in your home, the biggest factors to consider are the type of generator you install and the power of the generator itself – the higher the wattage, the higher the cost. To get accurate prices for the installation job, speak to local home generator experts and ask for a detailed breakdown of the cost options.
Home generator installation quote
We recommend obtaining at least three quotes from our trusted tradespeople. Our request a quote feature is perfect for getting quotes – you post details about the job you want doing and we'll send it out to local tradespeople in your area. Try it out!
Home generator installation hourly rates
When installing a home generator, you'll need an experienced generator technician to make sure the work is carried out to a high standard. A specialist electrical engineer will typically charge in the region of £40 to £50 per hour to work on a home generator installation project.
See the tradespeople we've checked and recommend for your job
Can I install a generator myself?
Whilst a portable generator can be used to run a few appliances, if you want to connect it to your home you'll need a wiring system as it can't be plugged directly into the mains. If this is the case, we recommend professional installation.
Installing a standby generator is a complex process involving electricity and in some cases gas supplies. As such it goes beyond a simple DIY project and we would highly recommend a skilled and experienced professional is used at all times.
Hiring a qualified specialist will ensure they can establish the requirements for any essential extras including concrete pads, underground cabling and ducting, gas meter upgrade costs, ensuring electrical work is up to code (which costs around £46.65 per hour), inverters (for use with sensitive electrical equipment), and use of a ground rod and more.
Contractors may also have their own costs for preliminaries including hoarding (temporary structures to ensure site safety) and site setup. These extra costs are the only way to ensure the installation is safe and that all emissions are properly released into the atmosphere.
The cost of generator installation varies considerably based on the type of generator, the work required on-site and the brand that's used. Once you have answered the questions in this guide we recommend you speak with an installation professional for a personalised quote.
Many installers provide the generators or can connect you with a reputable supplier, making them a perfect first point of call.
How long does it take to install a generator?
A concrete pad is required for a generator so if you do not have an existing concrete area then 1-2 days are required for this to be poured and to dry. This costs around £500+.
Connecting electricity and gas sources can take a few weeks to arrange, especially if the house wiring needs upgrading.
Once this is in place it generally takes around three days to install a generator, test the wiring, inspect the fuel line and run final tests.
Other costs to consider
One extra we recommend is adding a new sub-panel with a transfer switch. A transfer switch is required to change the power source from the grid to the generator. This can be manual (activated with the press of a button) or automatic (activated when the power is cut or turned back on). The cost for this is approximately £770.
If you're using a portable generator not on the mains then a transfer switch is not required as you are not connected to the grid. We do recommend using heavy-duty cords that are rated for exterior use for any connections made between your appliances and the generator.
Lastly, you must consider how the emissions will be released into the atmosphere. If using the generator indoors (not recommended in the vast majority of cases) then pipework needs to be installed to route the exhaust emissions outside.
If locating the generator outside it should be shielded from the elements, such as with a canopy or shelter that must be removed when operational. Generator covers can cost as little as £20 so don't need to break the bank.
See the tradespeople we've checked and recommend for your job
Need a home generator quote?
To find a local, reputable, tradesperson in your area and get a quote for home generator installation and operation costs, use our free search feature.
Key takeaways for home generator installation
Initially, you should work out which appliances, lighting and heating you would like to use in an emergency and how many kW they need.
Then decide if you'd like a portable generator for a few appliances, or a standby generator to power the entire house.
Choose the right fuel for you. Do you want low hassle (natural gas), low cost (petrol), high efficiency (diesel) or green (solar power)?
Once you have this information you should seek a quote from a qualified professional who can provide a personal quote for your requirements.
The installation then takes up to 5 days, following which your home and family will be ready for whatever power challenges you may face.
See the tradespeople we've checked and recommend for your job