What is the best home CCTV system?
Protect your home and family with our guide to the best home CCTV system. Learn how to find your perfect security system with handy tips.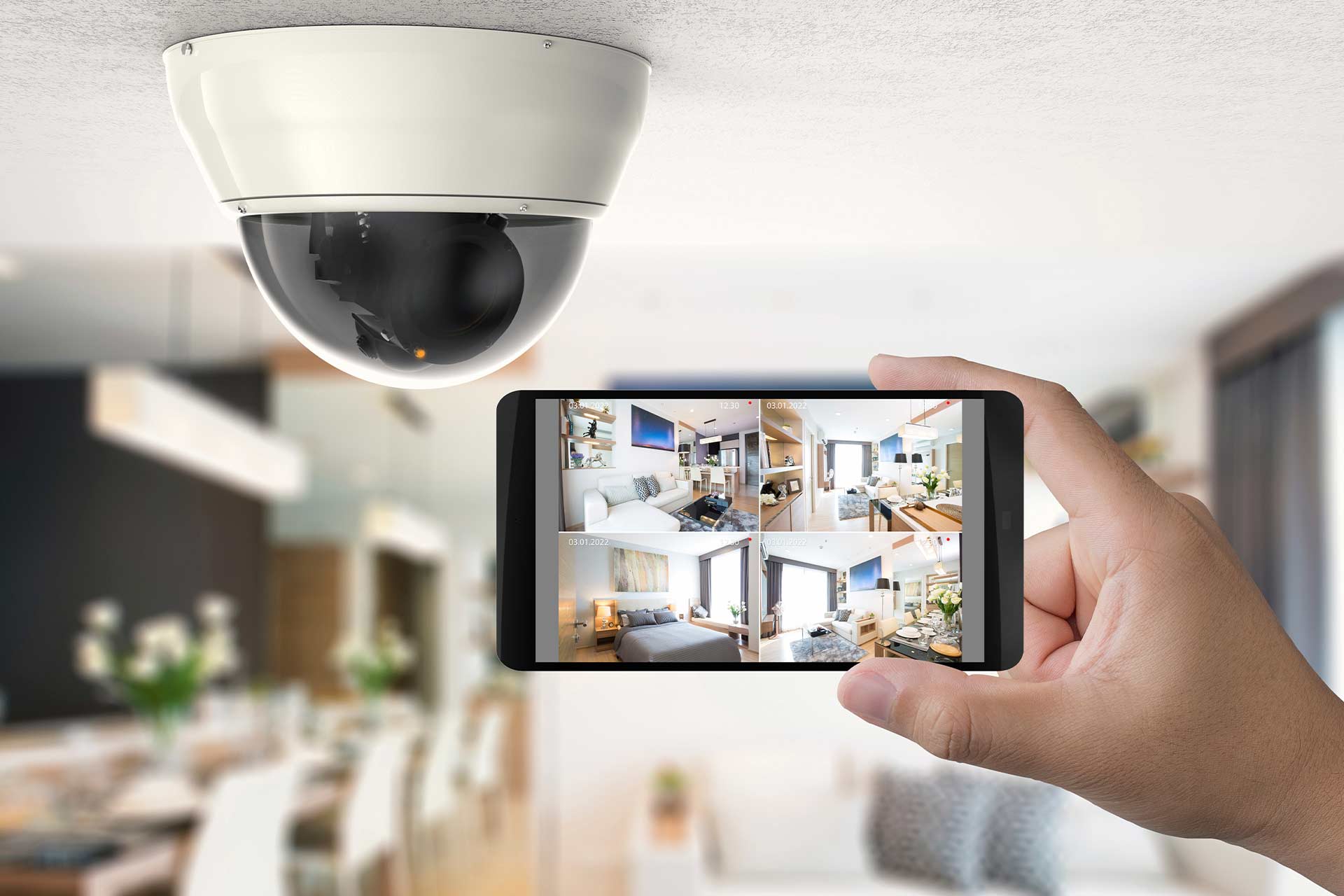 Protecting your home has never been easier with the market now flooded with high tech security cameras and CCTV equipment. In fact, you don't even need to save a large amount upfront with more affordable systems being designed every day. Sounds great, but you may be wondering what is the best home CCTV system?
Choosing the right option for your home will depend on a range of factors such as the size of your property and what extra features you want your home security system to have. To make things easier for you, this guide will be taking a deeper look into the best home CCTV systems, how to choose the right option and some of the essential components.
Reasons to install a wireless CCTV system for your home
If you're unsure whether you need a wireless CCTV system for your home, it may help to learn about all the amazing benefits you will enjoy. The main reason to install a new CCTV system is for the security of your family and your home, but you can also look forward to: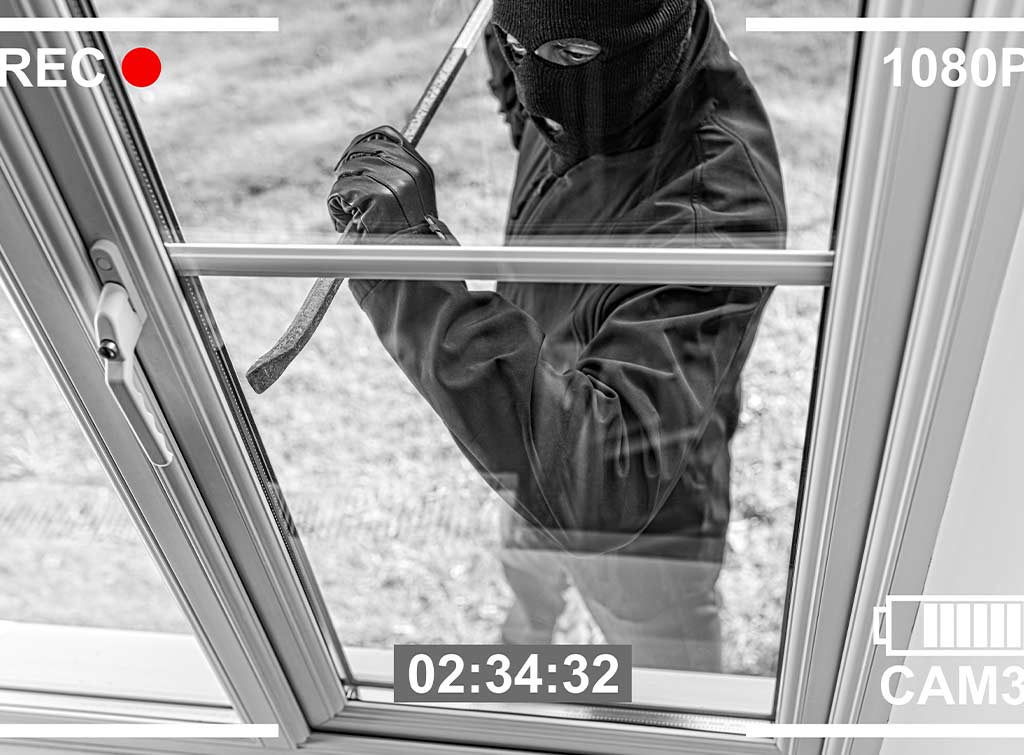 Intruder deterrent: Just having visible security cameras can help to deter criminals and intruders.
Caught on camera: Installing a CCTV system for your home with the ability to capture footage can help to later identify any potential burglars.
Insurance perks: Some home insurance policies may offer reduced rates if you have a security system.
Greater control: Positioning cameras in hidden corners can give you excellent visibility around your home. This means if something does go bump in the night, you can check your cameras rather than walking around looking for intruders.
Easy access: Many CCTV systems also allow you to monitor your home from your mobile phone when out and about.
How to find the best home CCTV system
Finding the best home CCTV system is really down to how you plan to use it and the size of your property. There are many options to choose from, ranging from affordable to expensive, so when deciding on which system to purchase, consider the following:
Would you prefer a wireless system that can connect to your home's WiFi without the need for trailing wires?
Would you like your system to record sound or just visual footage?
Will you be using your cameras externally or internally? Remember, not all cameras are suited to the outdoors.
Do you want your CCTV system to work with other types of smart home technology like wireless doorbells or lighting?
How do you want your home footage to be stored? Some cameras have internal storage, whilst some will store recordings online.
What features do you want your CCTV system to have? You can choose from options like motion detection, mobile app compatibility and night vision.
See the tradespeople we've checked and recommend for your job
What is the best wireless CCTV system for home?
Once you've considered the above options, you're ready to pick the best wireless CCTV system for your home. There are so many excellent products available, so it's well worth taking the time to do a little research before buying.
The best way to decide on the right option for you is to look at the below factors:
Budget: The higher your budget, the better-quality CCTV system you can buy.
Size of your home: Larger homes will need more security cameras if you want to cover all angles. There are also many systems that support a larger number of cameras.
Brand: If you'd rather use a brand you value, this will help to narrow your choice down.
How does a CCTV home security system work?
While you may have found your perfect CCTV home security system using the above tips, you might be curious as to how exactly your new system works. CCTV stands for closed circuit television. It uses cameras throughout your home that sends a signal to your phone or another screen. You can then view and record the footage for later use.
When people discuss CCTV home security systems, they are referring to the cameras, wiring, screens, data storage and any CCTV system management hubs. What's more, the best home CCTV systems can also detect motion and send you an alert, record in the dark and even help to later identify intruders.
What CCTV cameras are the best?
If you're not planning to buy an all-in-one home security system, it is possible to buy just the cameras. These can then interact with your phone, tablet or computer to offer better visibility in your home and store. So, what are the best CCTV cameras?
The cameras that'll work well in your home need to fit into your life effortlessly. The best home CCTV cameras will not only capture videos, but they'll also record sound, detect motion and have night vision. It's worth noting however that the more functions your security cameras have, the more expensive they'll be.
What is the best outdoor CCTV camera?
There are two distinct types of CCTV cameras on the market, those for outdoor use and those exclusively for indoor use. The best outdoor CCTV cameras will be waterproof, weatherproof and capable of functioning in reduced lighting. They should also be attached to your home securely and high enough to prevent theft.
No matter whether you choose an outdoor or indoor security camera you'll still have the option of added features and benefits.
What is the best outdoor wireless security camera system with DVR?
DVR stands for digital video recorder and is a key component of any good security system. It allows your cameras to capture and save footage from around your home, which is essential when it comes to identifying intruders and criminals. Many DVRs will also allow you to record video from multiple cameras at the same time, sometimes up to 16 cameras!
As such, the best outdoor wireless security camera system with DVR will be one that can save large amounts of data in case it's ever needed, is waterproof and can withstand rough weather.
What if I need further assistance?
Choosing a new CCTV system can be a bit of a minefield thanks to a large number of options available, all with different features, benefits and prices.  A great way to save time and confusion is to speak with one of our trusted professionals today. Just use our instant search engine to see a range of different experts in your local area.
Knowing you're in safe hands can make all the difference during the buying process. Plus, you can guarantee your new CCTV system will be installed to the highest standards for excellent results.
If you're looking to install your CCTV system yourself, then take a look at our how to install security cameras guide for step by step advice.
How much does CCTV cost to be installed by a professional?
Once you are ready to go ahead with your new CCTV system installation, you may be wondering how much you need to budget. Luckily our CCTV installation cost guide shows up-to-date prices for different types of systems and covers everything you need to know about professional CCTV installation.
A rough guide to the cost of expert installation is £75 per hour. As such, the more cameras you need and the more complex your system, the greater the labour cost will be.
If you're interested in having a burglar alarm installed for extra security, take a look at our burglar alarm installation cost guide.