Blocked drain causes and responsibilities
Discover what causes blocked drains and who is responsible for their repair with our helpful guide. With handy information about shared and collapsed drains.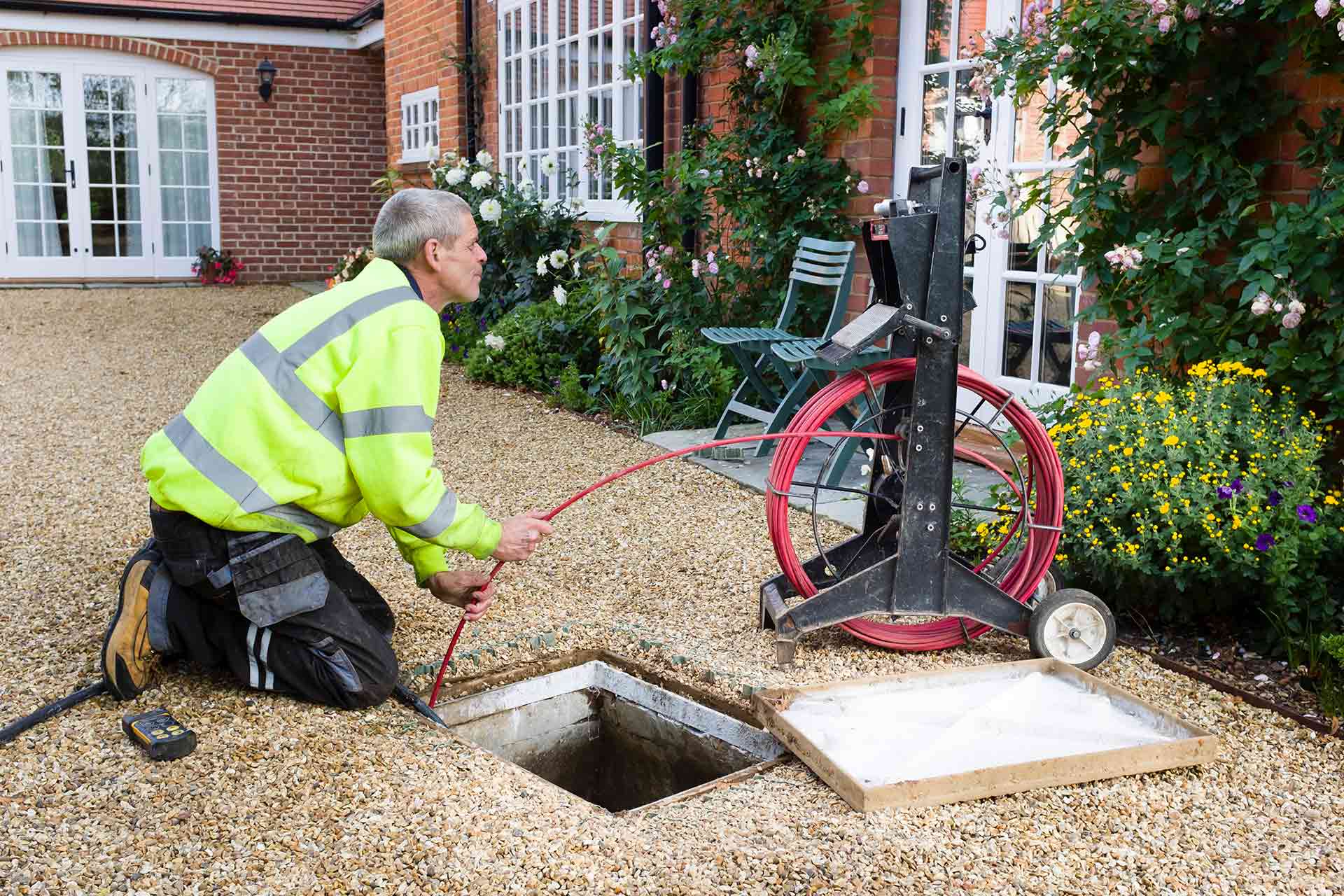 One of the most unpleasant issues that can happen in any home is having a blocked drain. Renters can call their landlords to repair the issue, but as a homeowner, it's up to you to fix the problem. As such, it's useful to know who is responsible for blocked drains.
Read on to learn more about what can cause a blocked drain, whether you're responsible for fixing a blockage, and how to know if your drain is shared.
What causes blocked drains?
Drains are designed to remove water and waste from your home; however, they can only manage specific types of waste. Knowing what's ok to flush down your drain in order to prevent any blocked drain issues is key.
The most common items that can block your drain are:
Hair
Grease
Plant leaves and twigs (in external drains)
Objects that have fallen into a drain like jewellery, packaging or hard pieces of food
See the tradespeople we've checked and recommend for your job
What causes blocked toilets?
Potentially even more disruptive than a blocked drain, blocked toilets can be a real problem. This is especially true if your home only has one bathroom. Not being able to use the toilet quickly becomes an emergency, so needs to be dealt with as a priority.
You can avoid this situation by learning what causes blocked toilets. Essentially, you must avoid flushing:
Excess amounts of tissue or toilet paper
Sanitary products
Nappies and baby wipes
Children's toys
Cotton wool
Who is responsible for blocked drains?
Trying to avoid filling your drains with the previously mentioned items may avoid your drains becoming blocked, but there's still a chance it may happen. In this scenario, it's vital to know who is responsible for blocked drains.
Usually, if the blocked drain is located on your property, it'll be up to you to fix it. However, lateral drains and sewers are usually the responsibility of your sewage company. As such, any repairs that need to be done on drains on your property will be paid for by you, and you can choose the best company for this job yourself.
How do I know if my drain is shared?
More common in built-up areas, shared drains allow water and waste to run from your and your neighbour's homes to flow into public sewers. Generally, shared drains are the responsibility of your local authority, although there may be some exceptions to this, like if the shared drain is privately owned.
Wondering "how do I know if my drain is shared?" The best way to find out for certain is to book a drain survey. For more information and prices for drain surveys, please see our CCTV drain survey cost guide.

Who is responsible for collapsed drains?
Large amounts of damage to your drains could cause them to collapse or cave in. This may happen for a number of reasons including regular blockages or very low temperatures.
But who is responsible for collapsed drains? Well, if the drain collapses on your property, it'll generally be up to you to pay for repairs.
Many people aren't aware that your drains may be covered by your home insurance policy. As such, if the drain collapses due to accidental damage, your insurance company may pay for the repairs. It's always worth checking your policy to see if drain cover is included.
How can a professional help with blocked drains?
While there are a few ways of clearing blocked drains yourself (drain un-blocker can be very effective on small blockages) hiring a professional is recommended for more severe blockages. There's always a risk of making the problem worse if you try to fix it yourself and this can lead to drain damage and collapse.
If you need professional assistance with your blocked drains, why not try our free search feature? Not only will you be instantly connected with a range of qualified tradespeople, but you can also check their profile pages for past customer reviews.
See the tradespeople we've checked and recommend for your job
How much does professional drain unblocking cost?
If you'd prefer the reassurance of hiring a professional to unblock your drains, it's useful to know how much you'll need to budget. Our drain unblocking cost guide is a great resource, full of handy information, tips and prices. For example, the average cost of drain rodding is £80.
Alternatively, if your drains need to be repaired, check out our drain repair cost guide. Here you'll learn about professional drain repair from costs to considerations. The average drain repair cost is £850.