What to do if your boiler breaks in the winter
Stay safe and warm with our guide to replacing a broken boiler in winter. With tips for using your boiler in winter, how to use your boiler's features and FAQs.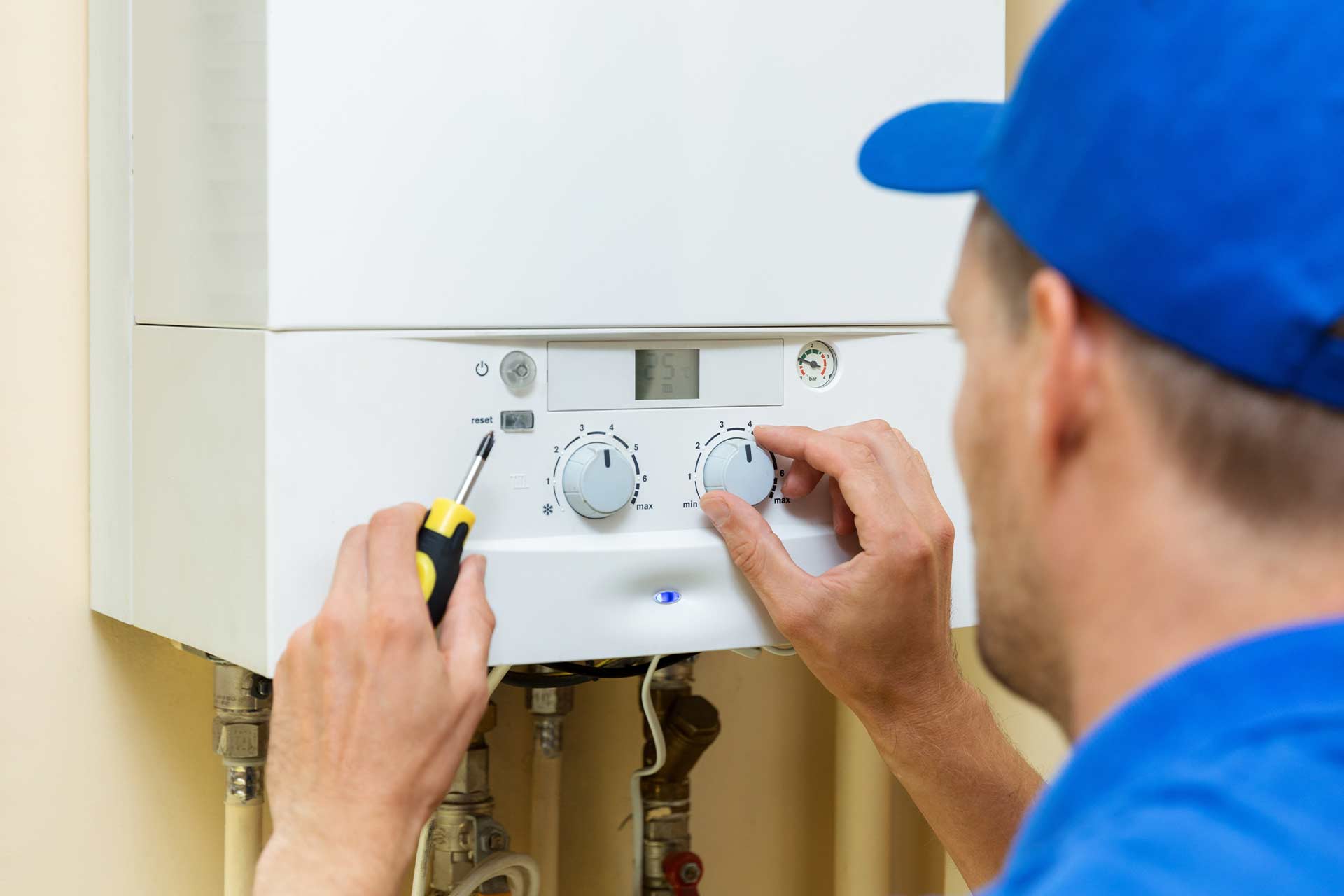 Many homeowners throughout the country depend on boilers and central heating systems. With a constant supply of hot water and heating in our homes, boilers work hard to keep us comfortable throughout the year. But what happens when a boiler breaks? Having a broken boiler in winter is especially frustrating and can be dangerous especially for vulnerable people.
Today we'll be looking further into replacing a broken boiler in winter, plus when to replace a boiler, different settings, whether cold weather impacts boilers and more.
What to do if your boiler is broken in the winter
If you're unlucky enough to need to replace a broken boiler in winter one of the most important things to do is to stay warm until you can have a new boiler fitted. You can do this in a number of ways, such as:
Clothing: Put on extra warm clothing to keep you feeling cosy. You can use coats, jumpers, socks, scarves and hats, for example.
Other heat sources: Try using an electric blanket or an electric heater. You can even use hot water bottles, but make sure not to use boiling water for safety reasons.
Warm food or drink: Eating or drinking something warm can help to heat up your body from the inside out.
Family and friends: If you're really struggling it is worth asking family and friends whether they have an electric heater you can borrow. You may even be more comfortable staying with someone else while your heating is repaired.
It's also important to remember that if you smell gas at any time you need to turn off your boiler and contact the Gas Emergency Service on 0800 111 999 straight away.
When to replace your boiler
Unfortunately, boilers are not made to last forever and if you've lived in your home for many years the chances are sooner or later your boiler will break down. Old boilers are also often inefficient, and it may be difficult to source parts if your boiler does break down.
In fact, knowing when to replace your boiler can pre-emptively prevent it from breaking down at the worst possible time. If any of the following points apply to you, it may be time to consider a boiler replacement:
Your energy bills are rising due to your boiler becoming less efficient
Your boiler keeps breaking down, especially if it's difficult to find new parts
There are bad smells coming from your boiler
Your boiler is excessively noisy
Your boiler starts to leak
Your boiler's flame turns from blue to yellow
See the tradespeople we've checked and recommend for your job
What to do if your boiler is losing pressure in winter
You may be wondering if cold weather affects boiler pressure and the answer is yes. Winter temperatures can have a huge effect on the function of your boiler, causing issues with pressure and freezing pipes. As such, it's useful to know what to do if your boiler is losing pressure in the winter.
The first thing to do is to check your boiler's pressure gauge. If the pressure displayed is lower than it should be, you can increase this yourself. The best way to do this is by following the instructions in your boiler manual. If you no longer have the manual or are unsure how to increase your boiler pressure, it's a good idea to call in a professional.
FAQs
What is boiler frost protection?
When the weather turns from warm to icy cold this can have an effect on the function of your boiler. In addition to a loss of pressure, your home's pipes can freeze which can cause significant damage to your boiler and central heating system. Thankfully, many systems now have a boiler frost protection feature to prevent any issues.
So, what is frost protection on a boiler? This setting automatically increases the temperature of the water in your boiler if it drops below a certain point. Once the water has reached a safe level, your boiler will turn off, preventing wasting energy.
What is the summer winter setting on a boiler?
Different boilers will come with different features, and it's handy to know exactly how all the settings on your boiler work. What's more, we use our boilers differently in the summer than in the winter and this can cause problems down the line. That's why summer and winter settings on boilers are key.
Many boilers have a summer setting, and this allows your central heating to be turned off during the warmer months whilst you still have access to hot water. When it comes to a winter boiler setting, this acts in the same way as the boiler frost protection feature, preventing the water in your boiler from freezing.
Should I leave my heating on when away?
Going away on holiday or for business can be very exciting but it's important to not forget about your boiler when rushing out the door. Many people wonder 'should I leave my heating on when away?' and really it depends on whether you are going away in the summer or the winter.
During the warmer months, it's ok to switch off your boiler without causing any damage. During the winter, however, your boiler is highly susceptible to freezing which can be a huge problem. Therefore, it's always worth leaving your boiler on during the winter to allow the frost protection setting to kick in. This means when you come home you won't have to worry about central heating issues.
How often should a boiler be replaced?
As we previously mentioned, boilers are not designed to last forever and there are many benefits to installing a new boiler. These include better reliability and energy efficiency.
But how often should a boiler be replaced? As a guide, to keep your central heating functioning well, we would recommend replacing your boiler every 15 years.
What temperature should my boiler be set at in winter?
It's no surprise that boilers have to work harder in the winter than the summer due to the constant need for central heating during colder months. This means it's worth altering the temperature of your boiler depending on the season.
Unsure what temperature to set your boiler at in winter? We would advise setting it to around 82 degrees Celsius in the winter and 65 degrees Celsius in the summer.
How can a professional help with boiler issues?
Keeping your boiler functioning well is vital to ensure you have constant access to warm water and a warm home. This is especially true during the winter. If you're unlucky enough to have boiler issues, it's important to contact an expert as soon as possible. In addition, having your boiler regularly serviced can prevent future breakdowns and is definitely worth the cost.
In fact, some boiler warranties are only valid with regular servicing! Essentially, hiring a professional will ensure your boiler is safe and functioning properly. Contacting a professional heating engineer couldn't be easier by using our handy search feature. With one click you'll be connected to a range of experts in your local area, each with their own profile page, taking the worry out of your search.
How much does a professional boiler service cost?
Getting your boiler serviced regularly is key to eliminating the risks and dangers associated with boiler breakdowns. If you're considering organising a boiler service, it may be useful to know how much this will cost. The price you pay will depend on the type of boiler you own but should fall between £50 – £100.
If you'd like to learn more about professional boiler servicing our boiler servicing cost guide is a great resource. Plus, our new boiler cost guide is full of helpful information if you need to buy a replacement boiler.