Does rendering a house add value?
Looking for inexpensive ways to give your home a new look? Rendering is an option, but does rendering a house add value?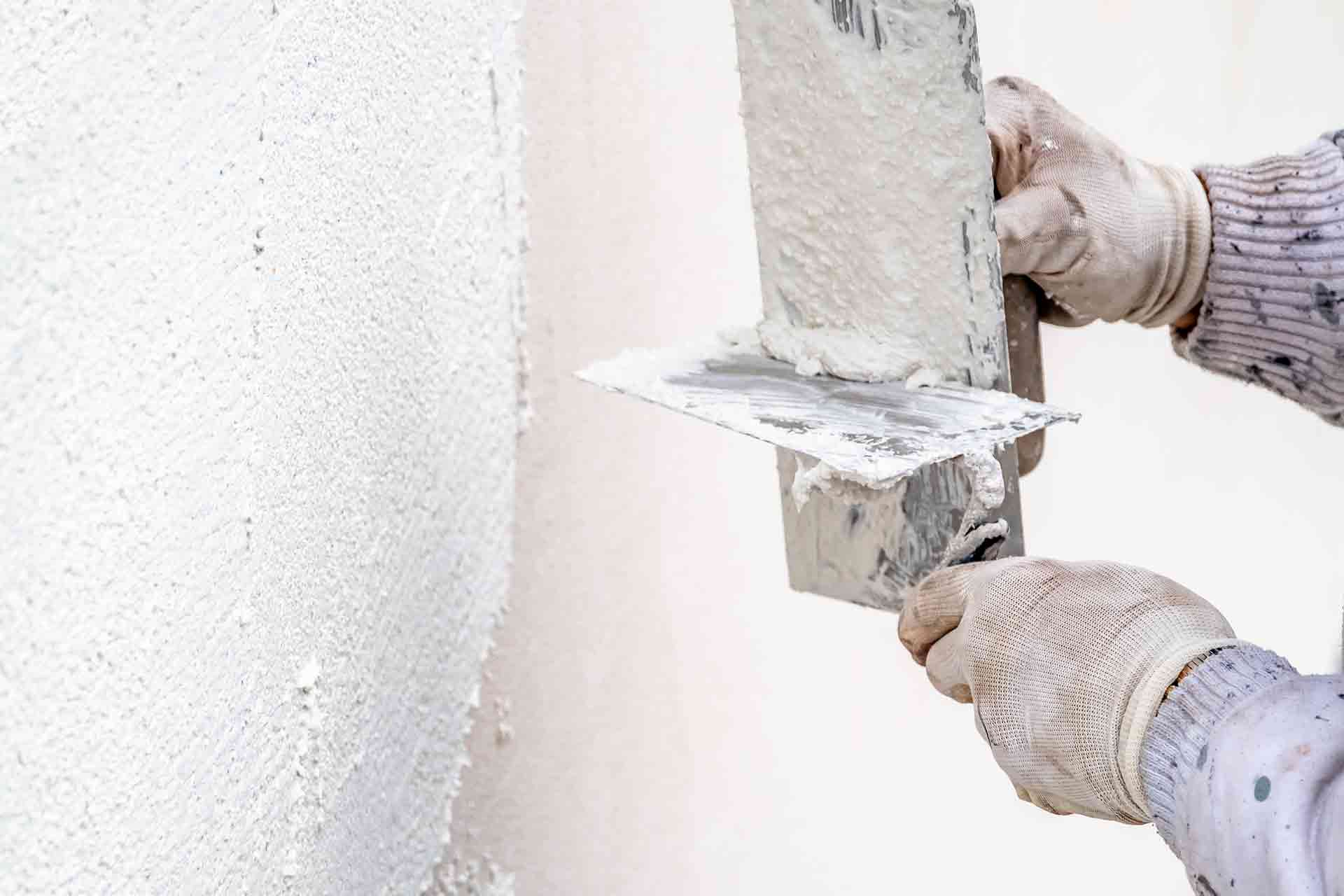 The property market has seen a lot of movement in the last year. If you're looking to sell, or simply spruce up your home, then you might be curious to know what improvements you can make to add value.
Rendering is one option, but does rendering a house add value? Let's take a look…
The benefits of rendering that can add value to your home
Rendering your home offers a few practical benefits that can add value to your property including:
Aesthetics
Damp prevention
Improve insulation and energy efficiency
One of the main factors contributing to the value of your home is its kerb appeal, so a clean and tidy finish will always be a huge benefit. A fresh coat of render can take years off the visual age of your home, which appeals to buyers and subsequently adds value and some money to the asking price.
See the tradespeople we've checked and recommend for your job
Damp is a real problem for many homeowners. Rendering offers a watertight seal on the exterior of your home, keeping moisture out and minimising the risk of damp. Signs of damp can be offputting for potential buyers so by eliminating this risk, rendering a house could definitely add to its value.
Similarly, prospective buyers will also be conscious of the costs of the upkeep of a potential new home. In the same way as rendering protects against damp, the barrier it provides improves the insulation of your home and therefore its energy efficiency. So, does rendering a house add value? Absolutely it can, both financially for the homeowner and for potential buyers.
Choosing the right type of render & colour to add value to your home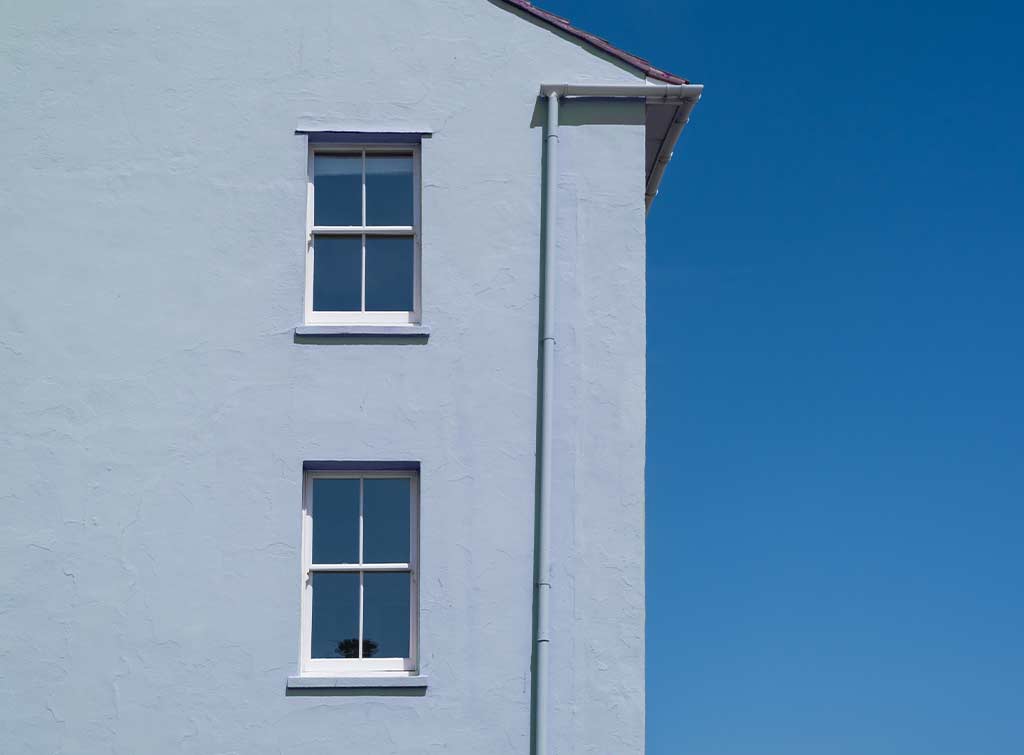 As we've highlighted, rendering can definitely add value but it is important to consider the type of render and the choice of colours available. Choosing a finish and colour that stands out too much could do the opposite of adding value!
There are 3 types of render that are most common: Cement, Lime and Pebbledash.
Cement render is the most basic type of render and the most traditional. This mortar provides a smooth flat finish that is naturally grey in colour but colour pigments can be added to the mixed mortar.
The colour options for cement render are almost limitless but after exposure to the elements, these natural changes might become more obvious and have a detrimental effect on the final look. This is something to bear in mind if you are rendering your house to add value.
Lime render uses lime and sand to create a mortar. This type of render is more flexible than cement and so less prone to cracking but it is more expensive and takes longer to apply. Lime render is popular as it is more eco-friendly and has a natural finish that many people find attractive.
Pebble dash render is created by adding gravel, flint or shells to either a cement or lime mortar. This creates a rough textured look. Areas of flint pebble dash can add some prestigious character to a property, but any kind of pebble dash render doesn't tend to age gracefully and can look messy when it becomes worn over time.
Rendering a house can certainly add value, but it is really important to consider the type and colour to make sure your property stands out for all the right reasons. For more information on render see our blog, 'What type of render is best?' You may also be interested to learn more about Monocouche render or Tyrolean render.
There are lots of options when it comes to choosing render, so for the best advice, speak to a recommended local plasterer who will be able to help you make the right decision for your property.
See the tradespeople we've checked and recommend for your job
Rendering costs – does rendering add value to your home?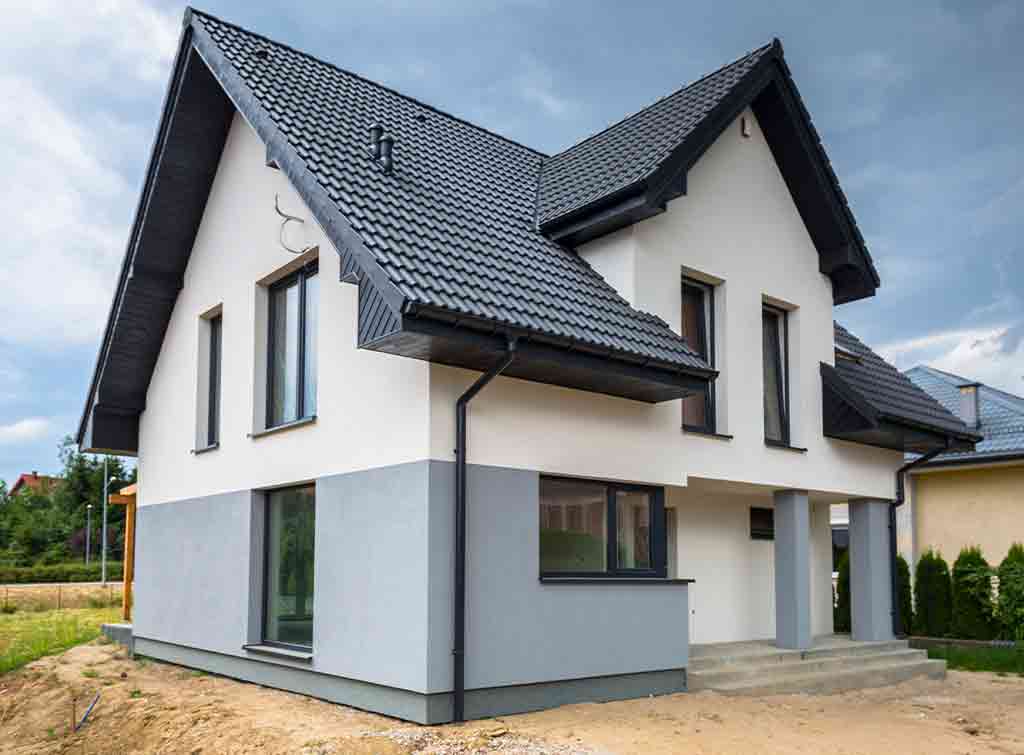 As we've covered, rendering can certainly add value to your home but depending on a number of factors, it can be a considerable investment. Overall, the cost will depend on the size of your property, the type of render and finish you prefer and whether or not there are any other costs for the project, such as scaffolding.
For more in-depth information on pricing, take a look at our rendering cost guide.
Rendering can be an incredibly effective way to improve the overall look and appeal of your property, especially if it is older. It is also a creative way to add character and individuality.
A note of caution though, if you are rendering a house to add value, you must ensure it is in keeping with any surrounding properties. Everyone's taste is different, so be sure to take into account the typical aesthetic of your local area and choose a finish that is sympathetic to your neighbours.
If your chosen finish objectively improves the look of your property then it is more than likely that rendering your house will add value.
Rendering is a skilled trade, and the success of the final look is very much down to the skill of the application. For this reason, rendering your entire property is definitely a job for a professional. If you're keen to learn more about the rendering process, read our blog on how to render a wall.