What is double glazing?
Finding your home draughty or your heating bills too high? The culprit could be your windows. Single glazed or poorly fitted windows can let the heat escape out and let chilly draughts in. If this sounds like your home, it could be time to look into getting double glazing installed.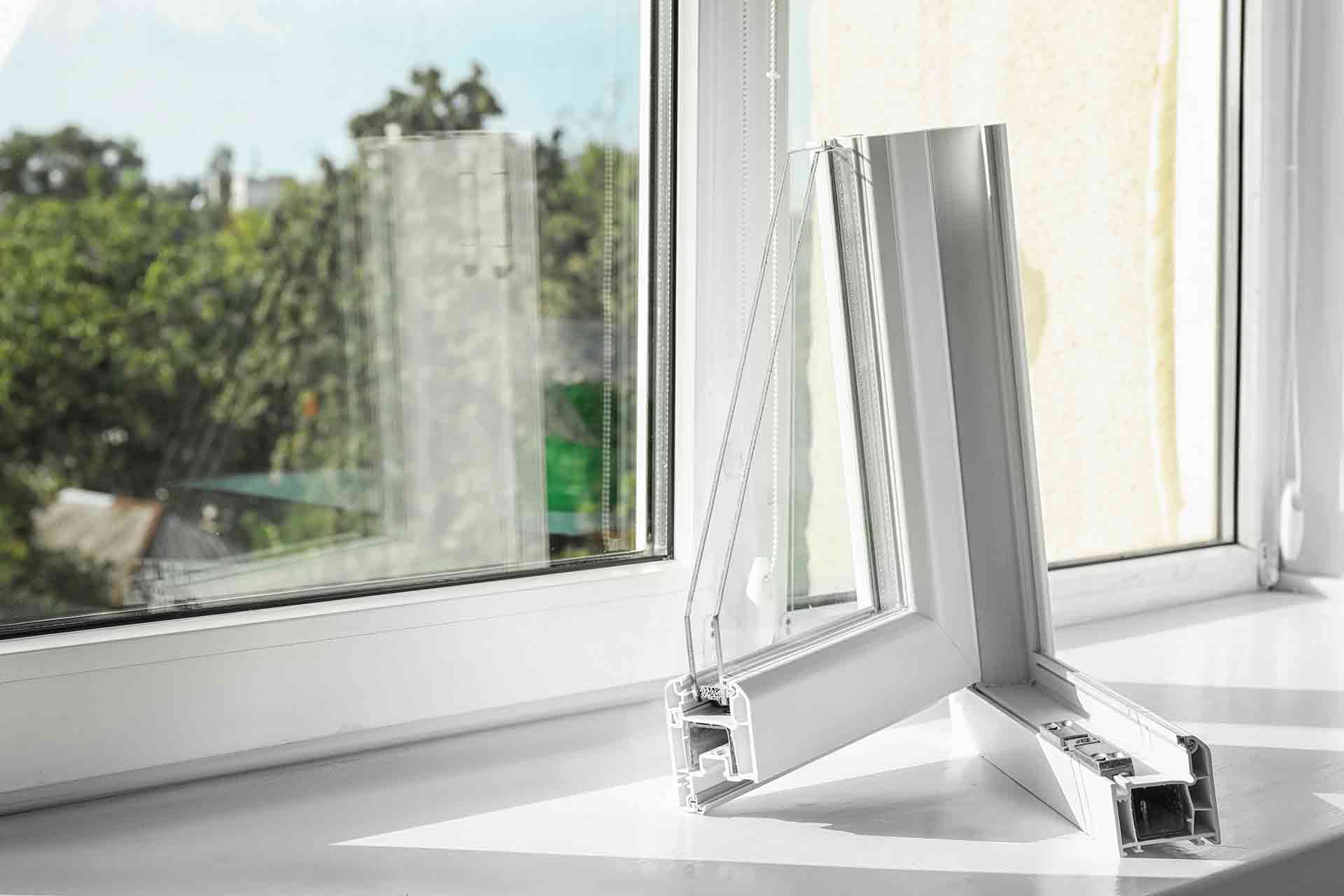 But what is double glazing and how does it work? Crucially, how much does it cost to get double glazed windows installed? We'll answer all of these questions and more in our handy guide to double glazing, including how energy-efficient and eco-friendly this type of window is.
Let's get started, beginning with the basics.
What is double glazing?
Double glazing is far more effective at stopping heat from escaping from your home than single glazing. It's all down to that two-pane structure or more accurately, the space between the two panes of glass.
The space between the panes acts as an insulator, which keeps the heat in and the cold out.
You can also add a third layer of insulation, in the form of a third pane. This is known as triple glazing.
Is double glazing environmentally friendly?
Compared to single glazing, double glazing is far better for the environment. This is because it increases the level of insulation surrounding your home.
With less heat escaping, the less your heating system will need to run. This makes it more efficient and uses less energy, which in turn burns less carbon-generating fossil fuels.
Which are the most energy-efficient windows to choose?
Not all double glazed windows are created equal. Each type of double glazed window receives a rating from the British Fenestration Ratings Council (BFRC) based on its energy efficiency performance. This scale runs from G to A+, with A+ being the most efficient.
The ratings are assigned based on how effectively the window stops heat from leaking out, how much air escapes through or around the window, and solar heat gain (this is how much sunlight passes through the glass).
So, if you're shopping for double glazing and energy efficiency is a top priority, look out for those A and A+ rated windows.
More benefits of double glazing
Windows with double glazing don't just improve the energy performance of your home. They have lots of other benefits too, including:
Minimising issues with condensation: With a single glazed window, condensation can form when the moist air meets the cold surface of the glass. Double glazing can prevent this from happening.
Sound insulation: Live near a busy road, next to a school playground or in the middle of a city? Double glazing can provide insulation for sound as well as heat. The extra layer of glass cushions and minimises medium to high-frequency noise. This can make your home quieter and more of a haven.
Keeping you cool in summer: We mainly think of double glazing as helping to keep us warm in winter. But the insulation it provides also helps in summer, by blocking the outside heat from entering and keeping your home cooler on hot days.
Lower energy bills: With your heating system having less of a job to do in keeping your house warm, this also means smaller energy bills. The more you can insulate your home, the less you'll spend on gas and electricity for heating.
Increase property value: A home without double-glazing can be off-putting to potential buyers. And more buyers than ever are keen to have energy-efficient homes. In fact, according to a Government report, energy-saving improvements could lead to a potential 14% – 38% increase in your home's value.
See the tradespeople we've checked and recommend for your job
How much does double glazing cost?
Double glazing isn't cheap to install, but you can consider the cost to be a sound investment. You'll pay a decent sum upfront, but your new windows should pay for themselves over time with reduced energy bills. And potentially, an increase in your home's value.
On average, the cost of double glazing for a house is around £4,500 for a total of eight windows and two uPVC doors.
If you already have windows and just need a cost for glass replacement, you'll find it a little cheaper at around £120 per project for supply and installation.
If you want to make seriously energy-efficient improvements to your home and you have the budget, you can also look into the cost of getting triple glazing installed for the best insulated windows.
How to install double glazing
Fitting double glazed windows must be done by an experienced professional. They'll ensure that your new window fits perfectly, getting it in without any damage to the glass or frame.
An expert will also be able to ensure a perfect seal. This prevents draughts and heat loss that could spoil the energy efficiency performance of your double glazing.
Using a qualified, experienced double glazing installer will always be a smart move. And if your budget can stretch to it, go for the most energy-efficient windows you can find.
See the tradespeople we've checked and recommend for your job
FAQs
Do double glazed windows need any maintenance?
There's not much maintenance to worry about with double glazed windows. You'll need to use a professional window cleaner to keep them looking great and stopping dirt building up, and it's also worth checking in on locks and hinges for windows that aren't opened very often.
How do I tell if I already have double glazing?
Just moved into a property and not sure if your windows are double glazed? You should be able to tell with a simple visual inspection. You should be able to see two panes of glass (try pressing your finger on the other side) with a space in between.
Can I fit double glazing myself?
Unless you have the skills and experience, installing double glazing is not a DIY job.
There are lots of things that can go wrong, from smashed or damaged glass to a poorly fitting window that leaks air and heat. This could undermine the whole point of getting energy-efficient windows installed, and be a waste of your money. And after all, double glazed windows aren't cheap!