Home security systems: Exploring your options
Home security may not be at the top of your priority list, but it's important to consider the different risks to your home. Find out what your best options are for home security systems.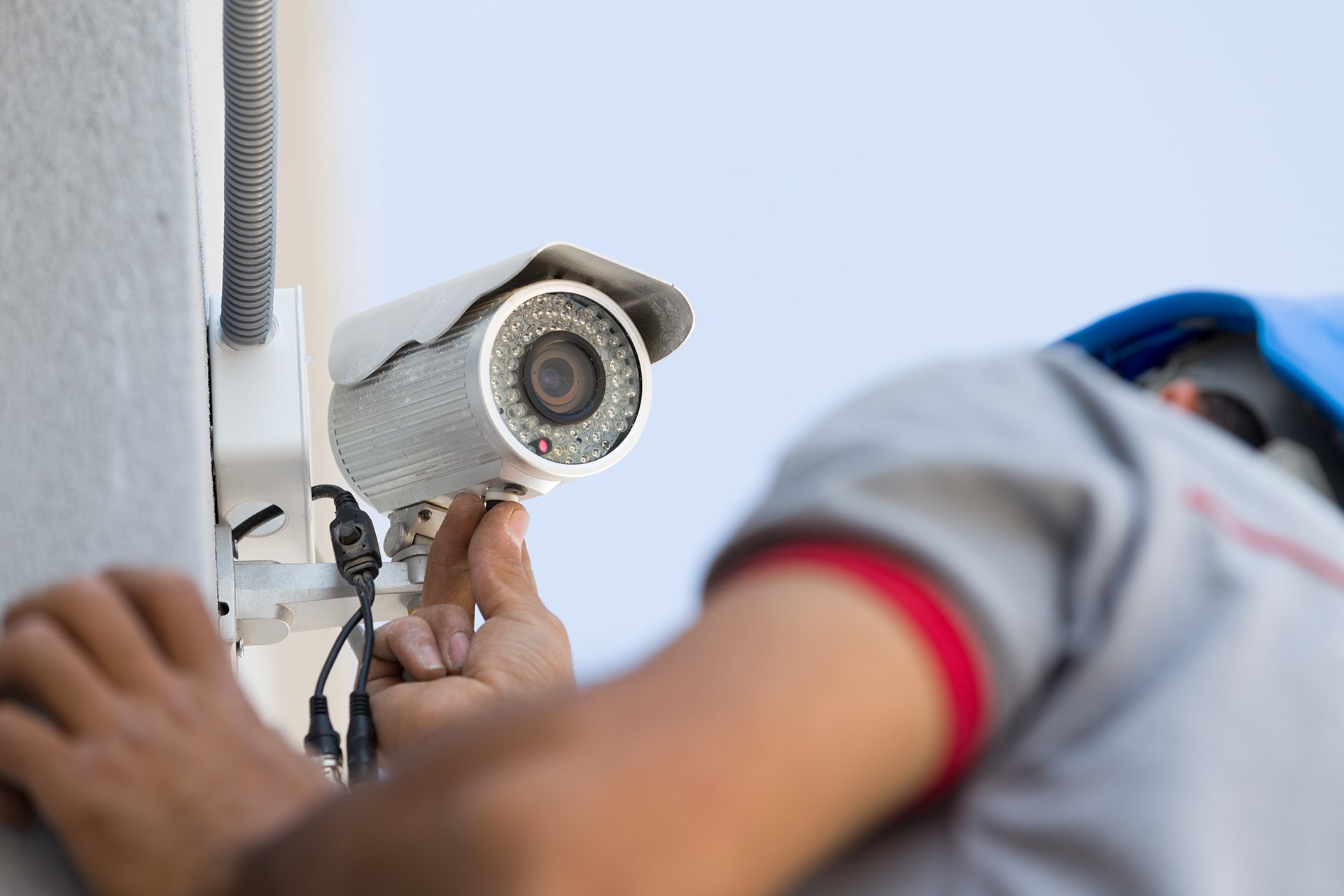 Home security may not be at the top of your priority list, but it's important to consider the different seasonal risks to your home. In the summer, we tend to spend more time away from our homes on holidays and days out, and when we are at home, windows and doors are frequently left open. In the winter, shorter days can provide opportunists with a chance to make the most of the darkness. However, there are many small changes you can make to secure your home all year round.
Read on to find out more about installing home security systems in the UK.
Keeping your home secure
Whilst it may seem obvious, keeping your valuables out of sight is really important when deterring thieves. In the summer, with windows and doors open, people can easily peer through your window and assess the value of your belongings. Keeping expensive goods hidden out of view can prevent this. Consider installing blinds in your home which can be opened slightly to let in air and light, whilst obscuring the view inside your home. Also, whilst it may seem simple, keeping your doors locked at all times is imperative to deter thieves. Even if you are out in your garden or in a different part of your home, a thief can enter without you knowing, so don't give them the chance.
There are many different home security systems you can add to your home too, from motion detector lights to CCTV systems.
Add outdoor motion detector lights
Installing motion detector lights around your property is a great way to deter any potential burglars. When the lights detect motion, they will immediately turn on, scaring off anyone outside your home. Motion detector lights are hard to spot, so they can give any intruder a fright. These lights are also great for putting the bins out late at night, or just generally feeling safer in the dark.
The lights themselves are not that expensive, with individual lights costing around £100. An electrician will be able to fit motion detector lights for around £150 depending on the complexity of the installation. Due to the need for hard wiring, it is best to employ an electrician to fit the lights for you. Learn more about installing security lights here.
See the tradespeople we've checked and recommend for your job
Alarm security systems
Security systems for the home come in all shapes and sizes. You can have alarms, cameras, motion detectors and other surveillance equipment installed. The most commonly used security systems are burglar alarms. These are the main types of home alarms:
Bell only alarm
A bell only alarm is a more traditional house alarm. A bell alarm is set to ring for a certain period of time after being triggered. This type of alarm does not automatically ring the police, you will have to rely on someone witnessing the crime to do that for you. These are more of a deterrent or disruption than a preventative measure.
A wireless bell only alarm can cost on average £525 for supply and installation.
Monitored alarm
A monitored alarm is linked to an external company, they will be notified if your alarm is set off. A company representative will usually ring your home and ask for a key phrase when an alarm is triggered, to assess the situation. If they receive no response, they'll call the police.
Wireless home security systems
These are quite easy to install as they rely on WiFi and battery-powered door sensors rather than wired motion detectors. When the door or window is closed the sensors form a connection. When the door or window is opened, the connection breaks. These sensors connect to your home WiFi, so when the connection is broken with the system enabled, you'll get an alert. Basic wireless home security systems range in price from around £250 – £350. Systems with external monitoring cost more and normally involve a monthly subscription.
Smart home alarm
Smart home security systems in the UK are now a big thing. A smart home security system allows you to link all of your home security together. These systems will direct security alerts to your phone instead of an external company.
Regardless of what burglar alarm you decide upon, we recommend hiring an electrician or specialist to properly install it. A certified specialist can install your smart alarm system for around £650. An alarm specialist will ensure your alarm will not fail or break, they also can conduct routine checks on your alarm, analysing its performance for maximum security.
See the tradespeople we've checked and recommend for your job
Home CCTV security systems
There are a huge variety of home security systems available, all with varying levels of technology and protection. The presence of CCTV cameras outside of a home will immediately deter thieves.
Modern security systems also now allow home monitoring from an app, meaning you always have access to your home security system when out and about. Whilst full security systems can be expensive, you truly can't put a price on peace of mind. Basic CCTV systems start from £800, not including the labour costs. Find out more in our CCTV installation cost guide.
Home security camera systems
There are three main types of CCTV systems that you can have installed at home:
Basic CCTV systems are usually comprised of 4 – 8 internal or external cameras, linked together via wires. The wires ensure a stable connection, but you will need to find places to hide the wires in your property.
Wireless CCTV systems connect over a network, which means you can place them wherever you like. The installation is easier and because they run on a wireless connection, footage can be stored in the cloud.
High-end CCTV systems are completely wireless and are able to capture video in full 4k or 1080P HD. They can also use night vision to capture clear footage in the night. Added to this, you can link up to the system with an app, meaning you can watch from anywhere in the world.
Whatever system you choose, whether it's a wireless home security camera system or a basic system, the most important way to ensure they are running correctly is to have them installed by a professional. A professional will be able to offer their expertise on what works best for your home, ensuring higher security all year round.
See the tradespeople we've checked and recommend for your job
FAQs
How much does an at-home security system cost?
Security system costs will dramatically vary depending on the size of your system and how up-to-date the technology is. At-home systems can cost anywhere from £150 – £10,000.
How much does it cost to fit an at-home security system?
Installing a security system will cost roughly £75 per hour. For a more accurate quote, contact your local specialist electrician.
Can I install a DIY home security system?
For the best results, we wouldn't recommend installing a security system yourself, unless you have the relevant experience in doing so.