House surveys explained
Buying a house is an exciting time, but it can be tough to know what you need to do and when. House surveys in the UK are one of those subjects most of us have heard about, but it can be overwhelming knowing what to go for.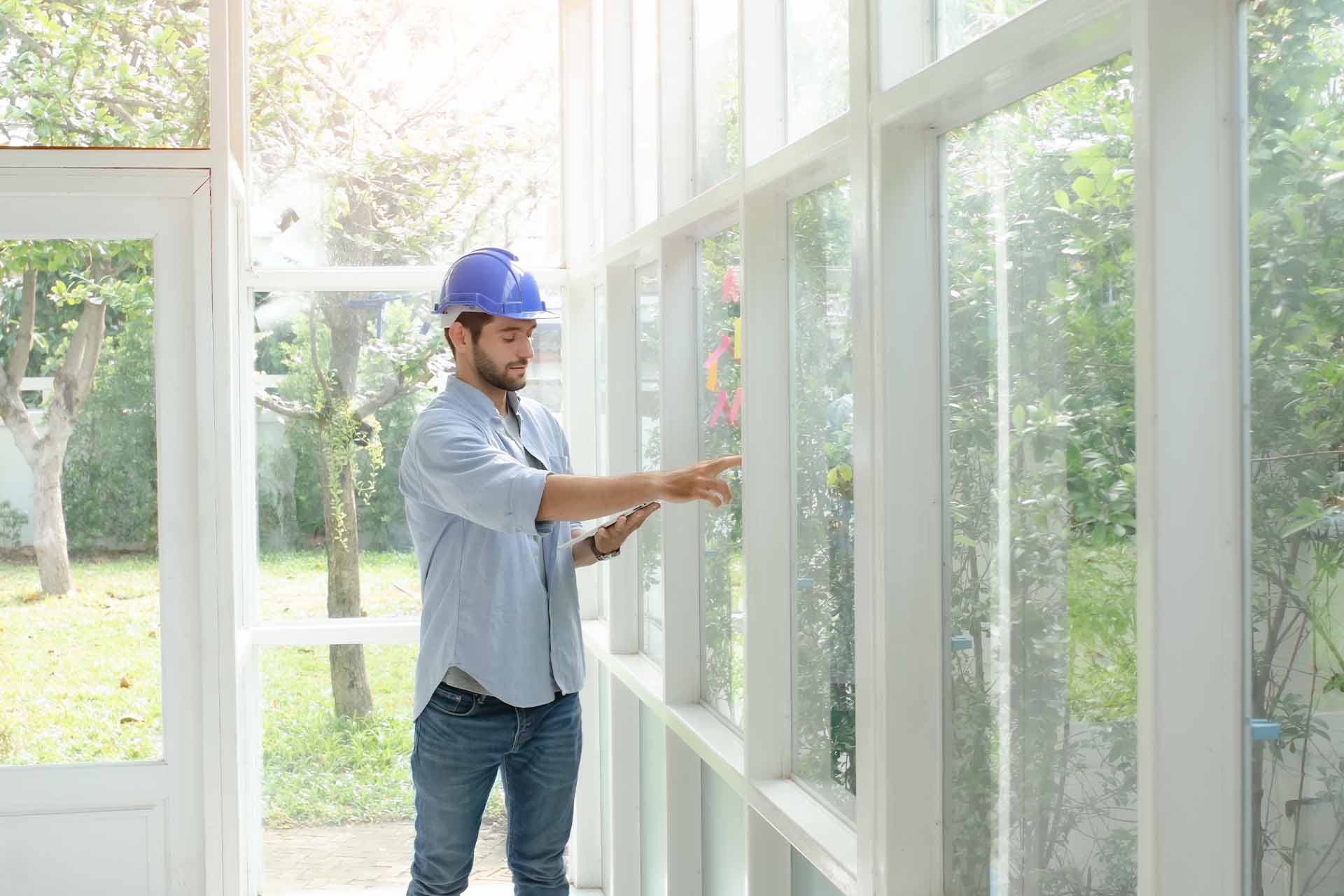 In this guide, we look at the options for the types of surveys when buying a house in the UK and which one you might need for the property you're planning to buy.
Different types of house surveys in the UK
There are typically three levels for the different types of house surveys in the UK, which include:
Level 1 – Condition report
Level 2 – Condition report + Homebuyers report
Level 3 – Building survey
The level of house purchase survey you choose will depend on the type and condition of the property you're buying, as well as your own personal level of caution. You're not legally obliged to carry out a house survey, but in most cases, it's an extremely good idea to get one done.
If you do decide to hire a surveyor to do a house survey for you, make sure they're an accredited member of either the Royal Institution of Chartered Surveyors (RICS) or the Residential Property Surveyors Association (RPSA).
1. Level 1 – Condition report
The condition report is the most basic type of house survey you can get and is most suitable for people buying a modern property who want official confirmation of its condition. A level 1 house purchase survey will highlight any obvious risks or defects and identify any potential legal issues, but it won't include any depth inspection or give you a detailed report on the findings – nor will it offer advice on any of the points that need attention.
The condition report will present the findings with a simple traffic light system: green for good condition, orange for anything that needs non-urgent attention, and red for any urgent repairs needed.
2. Level 2 – Condition report + Homebuyers report
A level 2 house survey is the most common in the UK, as it offers the basic condition survey as well as a more in-depth report on the findings during a closer inspection of the property. When conducting a homebuyers survey, the surveyor will check for structural problems and any issues that could potentially affect the value of the property, such as subsidence or damp.
The biggest benefit of a level 2 property survey is that you'll get more detail about potential issues, as well as advice on how to deal with them.
The one key drawback of a homebuyers report is that it's still only a surface-level survey, and surveyors only review what they can see – they won't move furniture, lift carpet or floorboards, or dig deeper.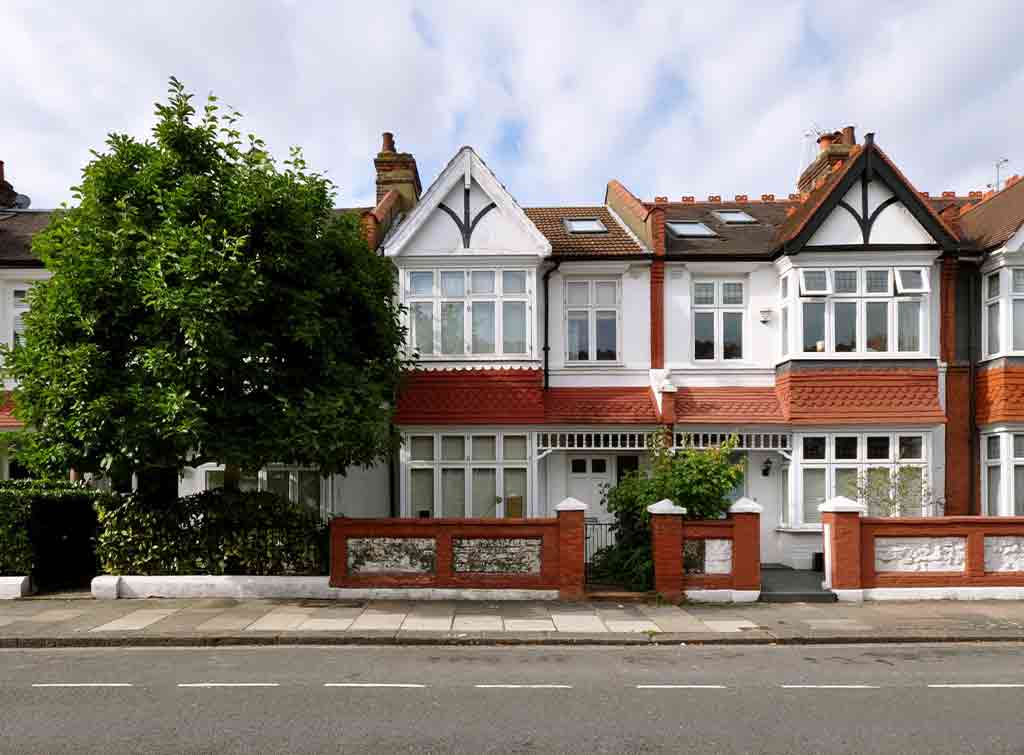 3. Level 3 – Building survey
If you're looking for the most thorough house survey when buying a house, the level 3 building survey is what you need to go for. This is ideal for anyone buying an older property or a property that is in noticeably bad condition. A level 3 survey is a comprehensive survey that goes further than a homebuyers report to investigate the structural integrity of the building.
A surveyor conducting a level 3 building survey will check behind walls, under floorboards, and behind furniture to ensure they get a thorough picture of any potential issues with the property. You'll then get a very detailed report covering all the issues found, including specific recommendations with a timeline and rough costs for any repairs that might be needed.
Due to being the most exhaustive type of house survey, a level 3 building survey is the most expensive survey available and won't be for everyone. That said, if you're buying a property that's over 50 years old or looks knackered, then a building survey could be worth the initial cost.
See the tradespeople we've checked and recommend for your job
What is a Homebuyers report?
A Homebuyers Survey report is a Level 2 condition report. It offers an overview of the surveyor's opinion on the condition of each element and area of your property. It also includes a valuation and a reinstatement cost figure, which is an estimated amount your property would cost to rebuild if it was completely destroyed.
The aim of a Homebuyers report is to highlight any defects or urgent works/repairs required before you purchase a property. Doing this before you move in potentially saves you a large amount of money fixing or exacerbating issues in the future. The higher level report also looks at your property's internal and external condition, its services, and the site it sits on.
If you'd like a Homebuyers report, we recommend purchasing one from a RICS regulated firm, which offers expert and independent advice.
Cost of a Homebuyers report
The cost of a Homebuyers Survey differs depending on the size of your property. Prices start at £450. For more comprehensive information on the associated costs of this report, read our article: Homebuyers survey cost.
My homebuyers report valuation is lower than my offer
When a potential buyer puts an offer on your house, their mortgage lender also surveys it to determine its market value. If they value it at a price lower than you've already accepted for the purchase, it affects the amount of money they're willing to lend your buyer. This might sound counterintuitive, but it's because banks are only willing to lend either a percentage of the purchase price or the lender's valuation — whichever's lower. This is to mitigate risk.
For example, when a property's estimated market value is less than the agreed sale price, the loan-to-value (LTV) ratio increases. The higher this percentage is, the less willing banks are to approve a mortgage rate because of the increased risk.
Although this doesn't automatically mean your buyer will pull out of the sale, they will if they can't secure the mortgage needed to purchase your property.
Note: 75% and over is usually considered a high-risk LTV percentage.
Reasons to have a survey when buying a house
Although the various types of house surveys are optional, we recommend that you consider organising one when buying a house.
Here are some of the reasons why house surveys are a good idea:
House surveys give you more information about the property you're planning to buy and, hopefully, peace of mind.
If any issues are uncovered in a survey, it can act as a tool to negotiate a lower price for the property.
It's best to know if there are any serious issues in case they're a reason to pull out of a house purchase.
Understanding possible repair works can help you budget for those additional costs.
A property survey can help avoid any nasty surprises further down the line.
How much do house surveys cost?
When it comes to house survey prices, it's no surprise that the more detailed the survey is the more it will cost. Below are the average costs of house surveys in the UK:
Level 1 survey (condition report) – £400 – £950
Level 2 survey (condition + homebuyers report) – £400 – £1,000
Level 3 survey (building survey) – £600 – £1,500
To find out more about prices, check out our guide to how much house surveys cost.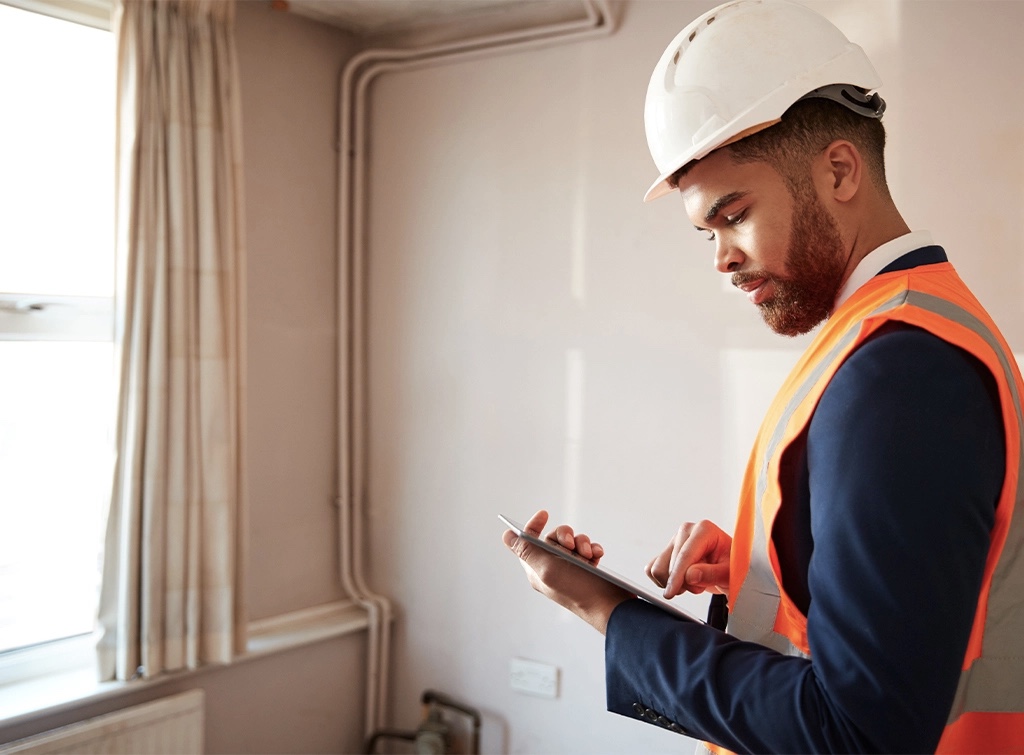 House surveys for mortgages
When buying a house, if you're getting a mortgage – which most of us need to buy a house – your mortgage lender will carry out a valuation (not technically a survey). They do this to make sure that the property value is in line with the amount you're paying and borrowing.
Lenders will use valuation companies they trust to carry out the property valuation, and many will do this for free as part of your mortgage deal. But don't let a free valuation be the reason to choose a mortgage. Make sure you're being offered the lowest interest rate possible, as that will save you much more money over time.
Hire a local surveyor you can trust
So, you're ready to organise your house survey. Great stuff. Now it's time to find a good local surveyor to do the job for you.
Take a look at our guide on finding a surveyor when buying a house for our top tips. And then start the ball rolling with our handy search to find a surveyor that your neighbours recommend.
See the tradespeople we've checked and recommend for your job
FAQs
How long do house surveys take?
The amount of time it takes to carry out a survey depends on the type of survey you've chosen and the size of the property. Here are some rough timings for the various types of house surveys:
Level 1 house survey – 1 hour
Level 2 house survey – 2 to 4 hours
Level 3 house survey – Up to 8 hours
What surveys are required when buying a house?
A property survey is optional, so you're under no legal obligation to have a survey done when buying a house. That said, if you're getting a mortgage, then your lender will need to carry out a valuation survey to ensure that the property is worth what you've asked to borrow. Once valued successfully, any other kind of property survey is up to you.
How much are house surveys?
Depending on the type of survey you go for, the average costs for house surveys are:
Level one condition report – £400 – £950
Level two condition & homebuyer report – £450 – £1,000
Level three building survey – £600 – £1,500
What are the different surveys when buying a house?
There are three main types of surveys when buying a house:
A condition report, which is a basic report that lets you know the overall condition of the property.
A homebuyers report, which highlights any issues that might affect the value of the property and will include advice on how to deal with them.
A building survey, which is the most extensive house survey available and involves a full and thorough structural survey of a property.
What do I do if my house survey is bad?
There are four avenues to go down if your house survey is bad. The first is to do nothing and hope the buyer doesn't pull out; the second is to pay for your own survey if you're sure the first evaluation was wrong, and the third is to accept the house survey's findings and complete the works it highlighted. Finally, you can also reduce the price by asking for quotes for the outstanding works and taking them off the property price. This also shows your integrity and honesty with potential buyers, which is another selling point.
What does a homebuyers report tell you?
A lot of people ask 'what does a homebuyers report cover?' Well, a homebuyers report covers everything from defects, general conditions, features, safety, location, insurance, and the surrounding environment.