Last updated on July 6th, 2022
Homebuyers survey cost guide
Find out all about the Homebuyer survey, what it includes and doesn't include, as well as typical costs.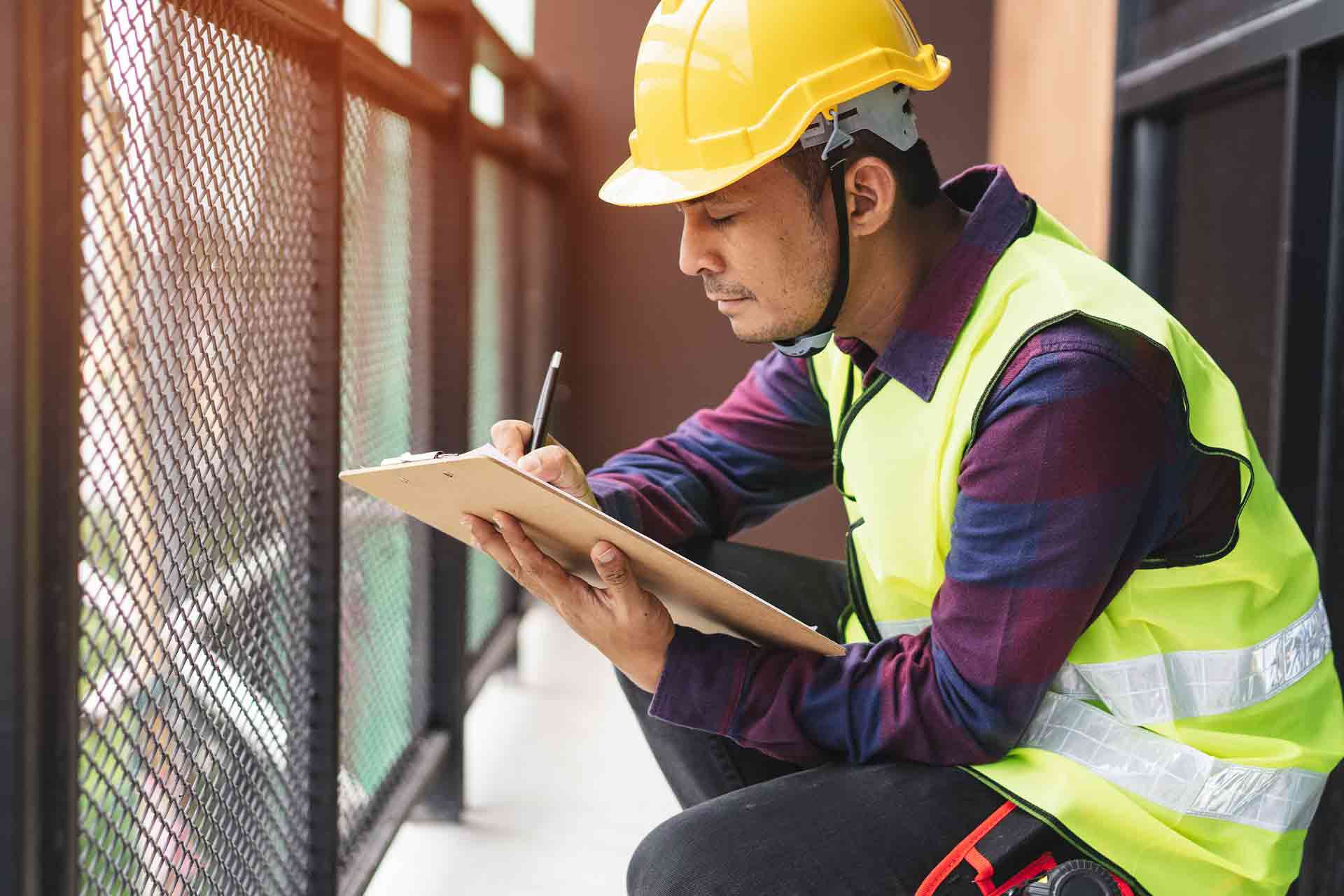 If you plan to buy a house, apartment or flat, read on to discover more about homebuyer survey reports, their cost, and the type of information you receive.
What is a homebuyer report?
Homebuyers reports are an excellent way to avoid unexpected repair costs after purchasing a property. Designed to highlight structural or building issues inside and out, a homebuyer report informs the prospective purchaser(s) about problems such as subsidence or damp – before committing to the sale.
The RICS (Royal Institution of Chartered Surveyors) provides plain English reports. Instead of technical jargon, their documents are concise and straightforward. An easy-to-understand traffic-light coding system classifies any defects that the surveyor discovers.
Types of homebuyer surveys
There are different types of surveys based on the age of the property and its condition. When choosing which survey you want, it's better to use these factors instead of the cost of the survey.
| Cost provided item | Unit | Average UK cost |
| --- | --- | --- |
| Level One survey | Condition report | £300 |
| Level Two survey | Condition + Homebuyer report | £450 |
| Level Three survey | Building survey | £550 |
RICS condition report
Best for new builds and conventional properties that are well-maintained, an RICS condition report can help you identify urgently-needed repairs and defects. It also points out the risks as well as legal issues. If your property is worth £200,000 – £300,000, you would pay around £300 on average for this report.
RICS HomeBuyer report
Another survey that's for newer properties, the RICS HomeBuyer report points out structural issues and hidden issues in the property. Sometimes, it may also include a property valuation. The average cost of this report is around £450, depending on the value of the property.
Building or full structural survey
This is one of the more in-depth surveys, which makes it ideal for older properties and those that obviously need repair. You may pay £550 or more for a full structural survey.
RICS building survey
The RICS building survey is another detailed survey like the full structural survey. However, it is a more comprehensive report, highlighting urgent issues and containing advice on your repair and maintenance options. This survey starts at over £400 and goes up in cost based on the value of the property.
New-build snagging survey
Ideal for a new build before you decide to move in, this survey highlights any faults that the builder might have missed. It allows them to fix the issues before you move in. The survey starts at around £300, depending on how big your property is.
See the tradespeople we've checked and recommend for your job
Does the homebuyer survey report cost include a valuation?
Sometimes, the RICS HomeBuyer Report cost includes a property valuation. If it suggests a lower price than the mortgage lender's valuation, you might be able to reduce your offer. On the other hand, if your report does not indicate current local selling prices, you could use any suggested repairs to renegotiate the price.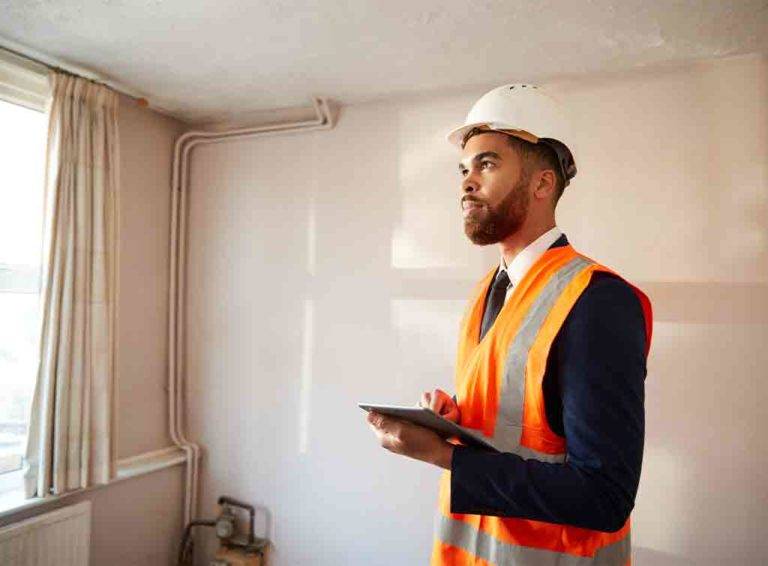 Significantly, the house buyer report surveyor does not inspect under the floorboards or behind the walls. If the building is non-standard, particularly old or located in an area renowned for high subsidence, it could be worth commissioning a more detailed structural survey.
How much does an RICS HomeBuyer Report cost?
In effect, an HBR is a basic survey that is suitable for conventional properties in reasonable condition. Typically, in England and Wales, the average fee is £450 – or more for large properties.
In Scotland, the homebuyer report cost may be slightly higher and, notably, you should consider that verbal offers form binding contracts.
What will my HBR include?
Every homebuyer survey report includes:
Background data on the property and location.
An estimate of the cost of rebuilding the property, for insurance purposes.
An assessment of damp-proofing, drainage and insulation in the building (usually excluding drains).
The condition of the building's timbers, as well as the results of checks for woodworm and rot.
Findings from damp tests on the walls.
Information about urgent problems that require specialist attention before buying.
Details of major faults in easy-to-reach parts of the property (particularly any loft space and the interior of the roof) that may affect overall value.
Why do I need a homebuyer's report?
Purchasing a home is probably the most significant investment that people make, therefore prior to signing and exchanging contracts it is advisable to detect possible problems with the property.
With an HBR, you can understand the implications of issues that you may have been unaware of when you made your offer. That way, you will enjoy peace of mind.
What happens if the report surveyor finds a problem?
If the surveyor detects a problem with the property, they will provide details in the report. You will then be able to obtain estimates or quotations and budget for necessary repairs.
Some sellers might undertake urgent repairs before completing the sale. More often, however, buyers negotiate a discount from the seller. Significantly, in some cases, you could need the repairs to be complete before you move in.
Alternatively, some potential purchasers decide to opt for a more extensive (and costly) structural survey, also referred to as an RICS Building Survey.
After considering your options, you might decide to rethink your purchase of that property and walk away if it is not possible to arrive at a satisfactory solution.
Key points about Homebuyer Survey Report
Homebuyer Reports (HBRs) provide useful information and list basic problems for standard residential properties.
Useful for making an informed decision when buying a home, HBRs also warn of potential issues with the building.
Sometimes, as a result, it is possible to negotiate a price reduction on the house or flat.
How do I organise a Homebuyer Survey?
To speak to trusted surveyors about organising a Homebuyer Report for a property, use our free search tool to find surveyors near you.
Find out more about measured surveys.
See the tradespeople we've checked and recommend for your job