Last updated on July 6th, 2022
How much does a house survey cost?
If you're considering putting an offer in for a property, a house survey is a must so you have the full picture. We've put together the typical costs of the most common survey options.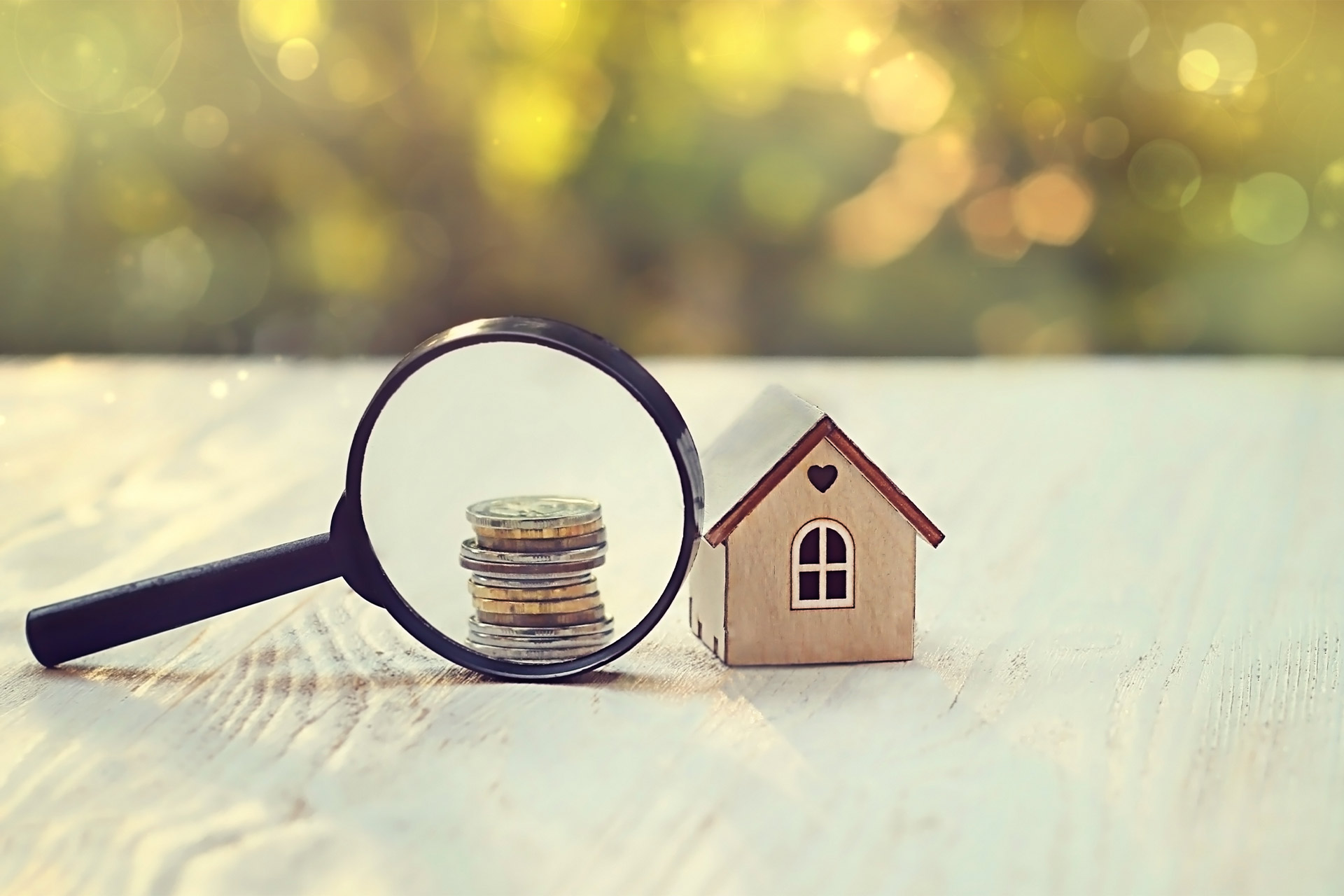 House survey costs vary depending on the type and thoroughness of the inspection.
They're carried out by a surveyor who will come and identify any problems with a property. This is usually to inform a potential buyer of the integrity and condition of the home they've made an offer on.
When choosing a surveyor to carry out a house survey, they need accreditation from one of three main bodies:
The Royal Institution of Chartered Surveyors (Rics);
The Residential Property Surveyors Association (RPSA); or
Sava
Top tip: When creating your moving budget, be sure to factor in the home survey cost to avoid any nasty surprises!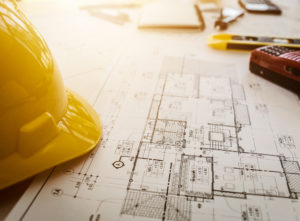 Benefits of a property survey
Three main benefits when it comes to investing in a property survey are:
Identification of any issues or defects that affect the property, allowing you to work out whether it's worth fixing them or not
Figuring out the potential costs associated with repairs
The ability to ask for a reduction on the property price if the survey reveals the need for expensive or extensive work
The last thing you want to do when buying a home is to move in and find out there are a lot of issues that need fixing or repairing. That's why knowing and understanding everything about your house in advance is the difference between a good investment and a bad one.
Find out how much a house survey costs and what you can expect from the different types of house surveys.
Common house survey problems
Some of the common problems that house surveys can uncover include:
Electrical faults: Older houses may not have their electrical systems up to code.
Damage/wear and tear in the roof: It could have problems like leaks, dry rot, or loss of structural integrity.
Damp: Damp inside the house can cause mould and mildew (which lead to health problems) as well as damage to walls and wooden fittings.
Timber issues: Timber in the house can be affected by damp as well as pests like woodworms.
Issues in the structure: Subsidence (when the ground under the house sinks and pulls the foundation down with it) can lead to an unstable structure. Other structural issues could include walls bowing or supporting beams that are damaged.
Central heating problems: The heating can often be inefficient, leaky or not working properly.
House survey costs
A property survey cost will depend on where you live, the size and type of your property, and which surveyor you use.
Therefore, we recommend shopping around and getting a few quotes from a professional before committing to the added overhead.
| Cost provided item | Unit | Average UK cost |
| --- | --- | --- |
| Level One survey | Condition report | £300 |
| Level Two survey | Condition + Homebuyer report | £450 |
| Level Three survey | Building survey | £550 |
House survey costs vary depending on the level of investigation you require, with a basic Level One condition report costing on average £300 and a full Level Three building survey costing on average around £550.
Types of house survey costs
There are four types of surveys to choose from. These include:
A condition report. This is a basic report that lets you know the overall condition of the property. It highlights top-level issues without going into great detail.
A homebuyer report. This popular option for homebuyers is for those who want a detailed analysis of the condition of their potential property. As a result, it highlights what might affect its value and includes areas that don't meet building regulations. For further detail on this check out our homebuyer survey cost guide.
A building survey: This is a full and thorough structural survey that gives a detailed analysis of a property. It's especially good if you're buying an old or run-down property where you're looking to do significant restoration work. For more on this, visit our structural survey cost guide.
A snagging survey: Particularly good for new builds, this survey is helpful for identifying smaller issues like cosmetic defects, or bigger issues like structural defects.
See the tradespeople we've checked and recommend for your job
Home survey vs mortgage valuation
A home survey is not the same as a mortgage valuation.
A mortgage valuation is when the mortgage lender assesses the value of the property to ensure that it's worth what you're paying for it. However, it is also referred to as a valuation survey, which causes confusion.
A mortgage valuation does not include the condition of the house, only its value. As a result, if you're planning to buy a property, you need a home survey to make sure you won't have unexpected repair costs after you've bought it.
New build snagging survey cost
Before we discuss new build snagging survey costs, you might want to know what new build snagging surveys are.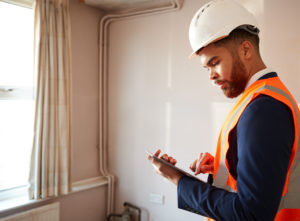 What are snagging surveys?
A snagging survey is done on new builds to find out if the construction has any problems. If there are, the builders are around to fix them. That's why it is best to get a snagging survey done when the construction is done but before the legal finish date.
Since this survey picks up on any faulty finishes, you are more likely to get them fixed as part of the build instead of having to deal with them later.
How much does a new build snagging survey cost?
On average, you can expect to spend around £450 on snagging survey costs. The minimum amount is just over £290 but can go up as high as £610. However, considering that you'd be spending much more on the house, it makes sense to invest this amount in buying yourself peace of mind.
If you want to save money on snagging survey costs, you could even do it yourself. However, unless you have the knowledge, it might be a confusing and tedious process. We recommend doing your research before you start.
House survey cost calculator
Factors affecting the cost of a house survey
If you're trying to determine how much a house survey costs, here are some of the factors you need to keep in mind:
Survey type: Is your survey a condition report, condition and homebuyer report, or building survey? Each of these is progressively more expensive.
Property price: The property price is another important factor in determining your house survey cost. The higher the price, the more expensive the survey.
Property type: Whether the property is a house or flat affects the house survey cost. Flats tend to be less complicated than houses so the survey can be completed quicker. If your house has parts that the surveyor finds difficult to access, that might add to the property survey cost.
Property age: Older properties will have more structural issues and defects. As a result, a house survey cost for older properties tends to be higher.
Number of bedrooms: Larger houses obviously require a longer survey, which in turn affects the house survey cost.
Example house survey price estimates
A homebuyer report for a 150 year old 3 bedroom house valued at £400K may cost you £550 
A condition report for a 1 bedroom new build flat valued at £200K may cost around £300
Note: For an accurate quote do reach out to at least three different surveyors.
Home survey quotes
Whilst house survey costs are quite standardised, you might find minor variations in prices between surveyors. We recommend getting house survey quotes from three tradespeople. Use our request a quote tool to get quotes from three tradespeople near you.
When requesting a quote from your local surveyors, provide them with all the information they might need for an accurate price. In addition to listing all the factors that directly affect the house survey cost, you could also specify details that you think could be important.
These could be details like where your property is located, if it has parts that are not easy to get to, if the property has multiple levels, etc.
Giving a realistic picture means you will get house survey quotes that are close to the actual costs you would incur.
House survey FAQs
How much is a full house survey?
Depending on the level and value of your property, a full house survey will cost on average £550, but could be much higher in certain circumstances.
What is the difference between a house survey and a mortgage valuation?
A mortgage valuation is a more basic check carried out to ensure the property is worth the money being paid for it. If you're buying a property it's important you do not rely solely on this valuation, you should also instruct a survey on your own behalf.
A survey is something you can have done to give you an idea of the structural safety and value of a property you want to buy.
Should I get a survey done?
We recommend including a house survey in your homebuying budget. This helps you avoid any hidden fees or bills further down the line.
How long does a house survey take?
A homebuyer's survey, which is not as detailed as a building survey, can take between one and four hours to complete. On the other hand, building surveys can take between six to eight hours.
How long does it take to get the results of a house survey?
You will get the results of a house survey within three to five working days. These results are most commonly emailed to you, but you can request that they be posted for a small additional fee.
How do I prepare for a house survey?
If you're the property owner who's having a survey carried out on your home, we recommend:
Cleaning your property
Clearing the windowsills
Fixing any minor issues, including electrical problems
Moving furniture away from the walls for easy access
Letting the surveyor take the lead
To get an estimation for the cost of a house survey, use our Checkatrade search to find reliable and trusted property surveyors in your area.
See the tradespeople we've checked and recommend for your job