Property maintenance costs for landlords
Are you planning to rent out a property? Check out this guide to find out about property maintenance costs for landlords in the UK.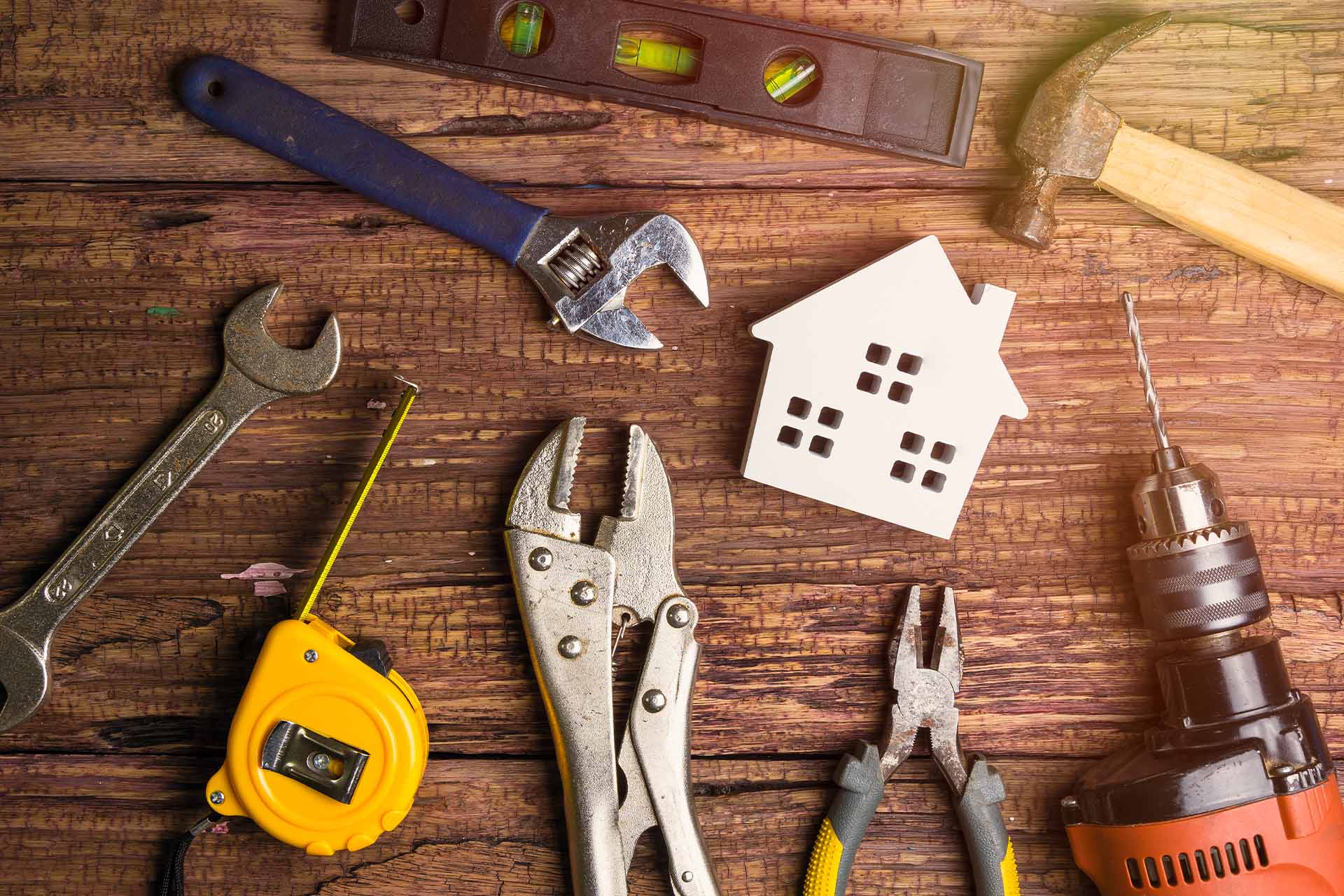 Becoming a landlord can be a great source of income or a smart way to get someone else to pay off your mortgage. But many homeowners forget to consider the property maintenance costs for landlords – which can quickly add up if you're not careful.
In this guide, we look at landlord maintenance costs so that you can plan your finances and avoid underestimating the cost of maintenance and repairs for a rental property.
What are the main landlord maintenance costs?
The world of buying a property to let out comes with a number of landlord costs that you'll need to pay attention to. Especially if you want to make sure you're covering your costs and making a profit – or at least breaking even.
The amounts you have to pay will vary for a number of reasons. The biggest effect will be where the property is located. It's best for you to put together a list of all the various costs into a spreadsheet so you can plan all your property-related spending.
10 common property maintenance costs for landlords
Here are 10 property maintenance costs for landlords that you'll want to do your homework on before signing up to rent out your property.
1. Buy-to-let mortgage fees and payments
Buy-to-let mortgages have higher rates of interest than a regular mortgage and often higher fees too. Plus, you will most likely need a bigger deposit than if you were buying a house to live in yourself.
It's important to shop around for the best deal and work out exactly what your initial outlay and ongoing payments will be to secure a buy-to-let mortgage for the property.
2. Legal and admin costs
There are a few costs that might seem small on their own but they can soon add up. Costs such as registering with a deposit protection scheme, obtaining an energy certificate for the property, tenancy agreements, and setting up utilities such as water and paying ground rent.
3. Landlord insurance
You'll want to make sure you have specific landlord insurance, which is different to a standard home insurance policy, to cover you as a landlord. At the very least you'll need buildings cover but, if you're renting out a furnished property, you'll want the right level of content insurance too.
You can also protect yourself against loss of rent, providing alternative accommodation if the property becomes inhabitable, and damage caused by tenants – all sensible cover to consider as a landlord.
4. Decorating
As a general rule, you should plan landlord maintenance costs to redecorate your rental property every three years.
You'll also need to make sure it's cleaned and freshened up each time you change tenants – which would involve landlord costs for paint and a decorator (if you're not planning on doing the painting yourself), roughly once a year.
5. Maintenance and repairs
The cost of maintenance and repairs to a rental property will vary massively, depending on the property and – most importantly – your tenants. You'll need to set aside a budget for maintenance to cover things like the heating system, roof, white goods, flooring, plumbing and electrics.
It's hard to know exactly how much maintenance and repairs will cost you as a landlord, but a rough guide is an annual spend of 1% of the property's total value for repairs each year. For example, if you have a property worth £250,000 then you should budget roughly £2,500 per year for the maintenance and repairs to your rental property.
Did you know – it's about to become easier for you to repair your property's appliances. Find out more about the new UK right to repair laws.
See the tradespeople we've checked and recommend for your job
6. Letting agency fees
If you plan on using a letting agency to rent out your property, then you'll most likely need to pay somewhere in the region of 10-20% of the monthly rent income if you want them to manage the property for you. On the other hand, if you just want them to find a tenant and then you'll manage it yourself then you'll usually only have to pay a one-off fee.
Speak to local letting agents first to see what services they offer and how much they charge, so that you can find the best deal for you and your rental property.
7. Health & safety measures
You'll need a gas safety certificate for any property you're renting out, which is usually around £60 per gas appliance – and you'll need them issued every year to comply with the law. You'll also need an Energy Performance Certificate (EPC) for rental properties, at a cost of £60 – £120 for registration (which is valid for 5 years).
8. Taxes
If you're renting out a property, you'll need to declare any profits from the rental income. To calculate the profits you can deduct allowable expenses, such as maintenance and repair costs, council tax, utility bills, insurance, letting agent fees, and service costs (including the cost of cleaners and gardeners).
You can't deduct the cost of your mortgage repayments, but you will receive a 20% tax relief on all of your mortgage interest payments. So, if your mortgage interest payments total £10,000, you'll get £2,000 in tax relief.
9. Finding tenants
To start earning rental income you first need tenants. A letting agent will charge a finder's fee to get tenants in place, or you can try a free ad on your social networks.
10. Credit checks & referencing
Once you've found tenants, you'll most likely want to credit check them at a cost of around £10 per check. It's certainly money worth spending to ensure you get the right kind of tenants.
If you're serious about becoming a landlord, we always recommend speaking to an accountant to ensure that you're aware of all the legal requirements and financial implications of renting out a property.
How much are landlord costs?
The exact property maintenance costs for landlords will depend on your property, but here are some of the average landlord costs you could expect to pay for your rental property:
Recarpeting – £22 per m2
Repainting – £16 per hour
Gutter cleaning – £150
Roof tile replacement – £170 per 10 tiles
Electrical repairs – £150 per day
Fixing a dripping tap – £100
Fixing a leaking pipe – £100
Fixing a leaking radiator – £118
Fixing a leaking toilet – £110
Lawn care – £14 per month
You can find out more about prices in our guide to property maintenance costs. Or, if it's specifically students you're planning to rent a property to, check out our guide to student house maintenance costs.
Landlord repairs responsibilities
As a landlord, you have a number of responsibilities that you'll need to be aware of. When it comes to property maintenance for landlords, as well as any of the terms set out specifically in the tenancy agreement, you're also responsible for keeping the property in a good state of repair, including:
The structure and exterior of your home (including walls, roof, foundations, drains, guttering, pipes, windows and doors)
Bathrooms and plumbing (including sinks, basins, baths, showers, toilets and all pipework)
Water and gas pipes
Electrical wiring
Heating systems, including boilers, water tanks, radiators, fitted electric fires or fitted heaters
If you fail to meet your repair responsibilities as a landlord, you could face legal action from your tenants – which would most likely cost more in time, money and hassle than carrying out repairs in the first place.