Last updated on May 16th, 2023
Property maintenance cost – preventing expensive repairs
What kind of things should you maintain regularly in your property? And how much exactly will it cost? We'll show you what you need to be doing to avoid costly repairs further down the line.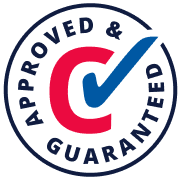 The Checkatrade guarantee
When you book a job with Checkatrade, our guarantee covers you for up to 12 months. You can claim up to £1,000. Exclusions and T&Cs apply.
We know what it's like. You get an offer accepted, go through all the conveyancing, and finally, after months of waiting, you move into your new house for that 'happy ever after.'
But what nobody ever really talks about is the fact that the work is never actually over! According to the Daily Mail, homeowners should spend 1% of the value of their home on improvements every year – to maintain its worth in the marketplace.
When making a practical plan to schedule your home maintenance, you may feel overwhelmed before you start. Some jobs are easier than others, and some fall squarely in the too-difficult bucket. This guide outlines the costs you should consider first and gives you a handy checklist so you can prioritise the jobs alongside your budget.
Property maintenance cost considerations
It's impossible to predict precisely what maintenance your home will need or how much it will cost. After all, 30% of homeowners are forced to complete an unexpected emergency repair every year.
That said, some factors can help to give some ideas:
The age of your home: A home built more than 10 or 20 years ago is likely to need more maintenance than a new one
The climate: Extreme temperatures, humidity, heavy winds, and snowfall can all increase the amount of maintenance your home needs
The geography: If you live somewhere that's prone to flooding or termite infestations, you might consider budgeting more for property maintenance
TLC: If the previous inhabitants took good care of your home, it's likely to bring your property maintenance costs down
Property maintenance checklist
Most things don't last forever. For example, carpeted flooring usually holds up for just eight years. Sealants and stains can last for up to eight years but often give up after three. And a cultured marble countertop has an average lifespan of 20 years.
So, all these things need replacing sooner or later. Other common property maintenance examples include:
Repainting
Gutter cleaning and repairs
Roof repairs
Replacement of worn-out appliances
Electrical repairs
Lightbulb replacements
Plumbing fixes
Mould and damp checking
Extractor fan inspection & filter cleaning
Lawn care
Regularly maintaining many of these elements is likely to save you money in the long run.
The cost of avoiding maintenance
Although maintenance involves you spending out on jobs, it can save you a lot of money down the line. By fixing something at the start of the problem, you can save yourself a lot of hassle and money in the future.
Jonjo Bryant from Bryant Building Services Ltd explained:
"Generally, these days nothing is "cheap", it is crazy how much building materials cost now. So, don't wait for it to become expensive, you should act as soon as you spot an issue within your home."
We worked with the estimators from UK CHP Ltd to highlight the costs of regular maintenance vs the potential costs of avoiding maintenance.
Clearing gutters vs the cost of blocked gutters/damp treatment
The average cost for guttering to be cleaned on a medium semi-detached home (15m of guttering) will be, on average, £120.
However, if you don't maintain your guttering and the gutters are blocked, the most likely scenario is (dirty) water will overflow down the brickwork/render of the house. This will stain the house. To 'soft wash' a house, you'd be looking at around £500 – £1,500.
Draught proofing windows and doors vs the cost of damp or condensation
Draught-proofing your windows and doors and blocking up any cracks in your floors and skirting boards costs around £225. It can also save you around £69 a year on energy bills. (This saving is based on the April 2023 price cap for a typical three-bedroom, gas-heated home in Great Britain).
However, if you don't draught-proof your windows and doors, you could end up spending more on your energy bills plus damage repair for damp. The average cost of damp proofing a home is around £850.
If your home has been affected by damp and mould, your repair costs will vary. However, you could expect to pay around £500 to knock off damp areas of plaster and reapply plaster in localised badly affected areas (this would cover a plasterer for a day, plus materials), around £600 for a new carpet in one average sized room (including underlay and fitting), and around £400 for a painter and decorator to paint an average sized room (includes materials).
Checking your loft insulation vs losing heat
It's always worth checking up in your roof to make sure your insulation is in good condition. If you've not got loft insulation, then the cost to install roof insulation is around £600.
Having loft insulation in place can save you up to £450 a year in heating costs. (This saving is based on the April 2023 price cap for a typical three-bedroom, gas-heated home in Great Britain).
Checking your roof for damage vs roof replacement/repairs
Keeping an eye on your roof is essential for many reasons. If you spot a loose tile or some damage, we recommend hiring a professional immediately to prevent further damage.
Lily Struthers from Bear House Build and Roofing Ltd said:
"I would recommend checking your loft after heavy rainfall. It will take you five mins to check for daylight, wet patches and even damp smells. This five mins could save you a world of pain later. 
The smallest amount of mortar missing from a ridge over a long period of time could rot the timber, and that's when it starts getting costly. The smallest tear in lead flashing around your chimney could mean rebuilding the whole chimney.
In the world of roofing, that leak that appeared in your bedroom a few weeks ago, has probably been a problem that was months ago – a missing tile, cracked tile, mortar missing from the valley, it could even be a build-up of moss."  
It may only cost £300 for a roofer to repair one or two cracked tiles and prevent a leaking roof/water ingress. Whereas a leaking roof can cause thousands of pounds of damage, e.g. to loft insulation, rotting timbers and damage to plasterboard on ceilings below. Not to mention that the cost of a new roof could cost between £7,500 - £16,250 (for a 64m² gable roof).
Gas safety check vs cost of emergency call-out and boiler replacements
The average cost of a boiler service is £100.
The cost of emergency boiler repair costs are around £410 – but more importantly, gas safety checks are invaluable to the health of you and others around you. We highly recommend annual servicing.
Jonjo Bryant from Bryant Building Services Ltd said:
"Every homeowner should have their boiler checked regularly to make sure it abides by regulations and gas safe standards. This eliminates the cost of boiler wear and tear and it eventually breaking which would result in having to get a Gas Safe engineer in to install a new boiler which could cost anything from £2,500."
Check out our guide on how to find a gas engineer.
Chimney sweeping vs potential soot staining damage
The average cost of a chimney sweep is £65 – a small fee considering the role it plays in preventing house fires.
If you don't clean your chimney regularly, soot can accumulate around the flue, causing an inability to draw the smoke upwards. The smoke will then be directed to your room, leaving black soot on the walls, furniture, and carpeting. This could end up costing you around £2,000 for a new carpet, one piece of furniture replacement and fresh paint around the fireplace. Not to mention the cost to your safety.
Light outdoor garden clearance vs the cost of heavy-duty clearance
A bit of garden TLC can do the world of good, and it's best to keep on top of it to save the need for heavy-duty clearance further down the line. Garden clearance could cost you £750 to cover two gardeners for a day to clean the decking and remove one large load at the end of the day (moss, shrubs, tree branches etc.). If pests such as mice and rats are found during the clearance, you can expect to pay around £230 a day for a pest control specialist to come and sort the problem
However, it could cost a lot more if you let it get out of hand. Assuming sitting moss, rotting leaves, and water causing rotting damage to the decking only (not the frame/structure), it would cost around £1,000 – £5,000 to replace the decking (boards only).
If your fences are looking worse for wear, this could also cost you around £2,000 for a 200 linear foot fence. Take a look at our fence installation costs for more details.
Fixing a leaking toilet straight away vs potential water damage
If your toilet is leaking, you can expect to pay around £40 – £60 an hour for a plumber, or £100 – £120 emergency call out fee plus the cost of repair.
If you don't repair the toilet straight away, it could cause damage to the flooring and you could end up spending around £500 for new vinyl flooring. You could also have to repair the damp ceiling below, which could cost around £150 for a painter and decorator to apply anti-mould/stain paint.
Repointing vs potential damp problems
It could cost you around £4,000 – £5,000 to repoint a semi-detached house.
However, if you don't repoint your home when it needs it, it can cause problems such as damp walls and in very severe cases, potential wall collapse as the wall loses strength. This could end up costing you a lot more due to penetrating damp problems. For damp penetration on one side of a house, you'd be looking at a bill of roughly £10,000 to repair insulation, re-plaster two rooms affected by damp, new carpets in two rooms and replace rotten skirting/floorboards.
Always reach out to a professional if you think your walls need repointing.
See the tradespeople we've checked and recommend for your job
Rental property maintenance costs
Maintenance costs tend to be shared between the landlord and the tenant in a rental property.
Tenants may be asked to meet specific maintenance costs during their tenancy, such as maintaining the lawn or oiling the decking. But the landlord will usually be expected to cover major expenses, such as roof replacements, fixing faulty plumbing, repainting, and replacing broken furniture (in a furnished property).
Whether you're a landlord or a tenant, always make sure requirements such as these are covered in your contract to avoid any disagreements further down the line.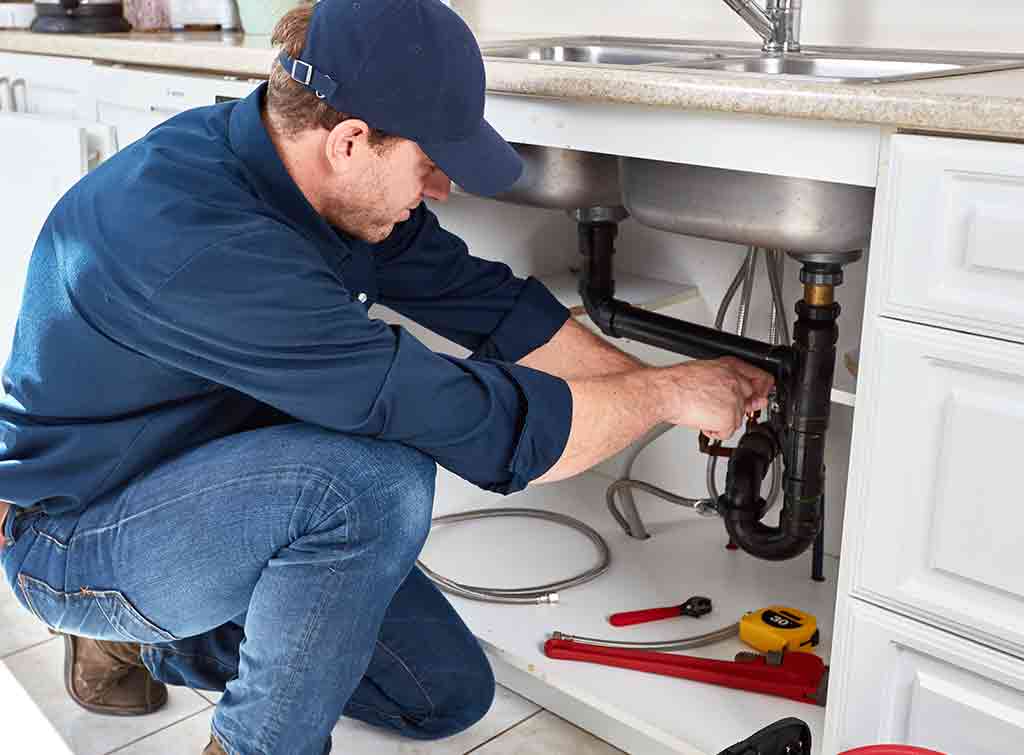 Property maintenance cost key takeaways
Factors like your location and the age of your home can affect how much maintenance will be required
It's always best to keep on top of maintenance to avoid costly repairs
Landlords usually take on major maintenance expenses in rental properties
Always seek professional advice when it comes to home improvements
See the tradespeople we've checked and recommend for your job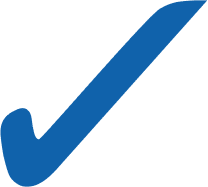 The tick you can trust
8/10 homeowners would choose a tradesperson endorsed by Checkatrade over one who isn't*
Claims are sourced from a survey conducted by Deep Blue Thinking on a nationally representative UK sample in November 2021. *8 out of 10 people would choose a trade endorsed by Checkatrade compared to one that isn't endorsed.
Claims are sourced from a survey conducted by Deep Blue Thinking on a nationally representative UK sample in November 2021. *8 out of 10 people would choose a trade endorsed by Checkatrade compared to one that isn't endorsed.