The homeowner's guide to rewiring a house – common questions answered
Protect your home and family with our guide to rewiring a house. Learn about the warning signs and benefits to rewiring a house, plus timescales and costs.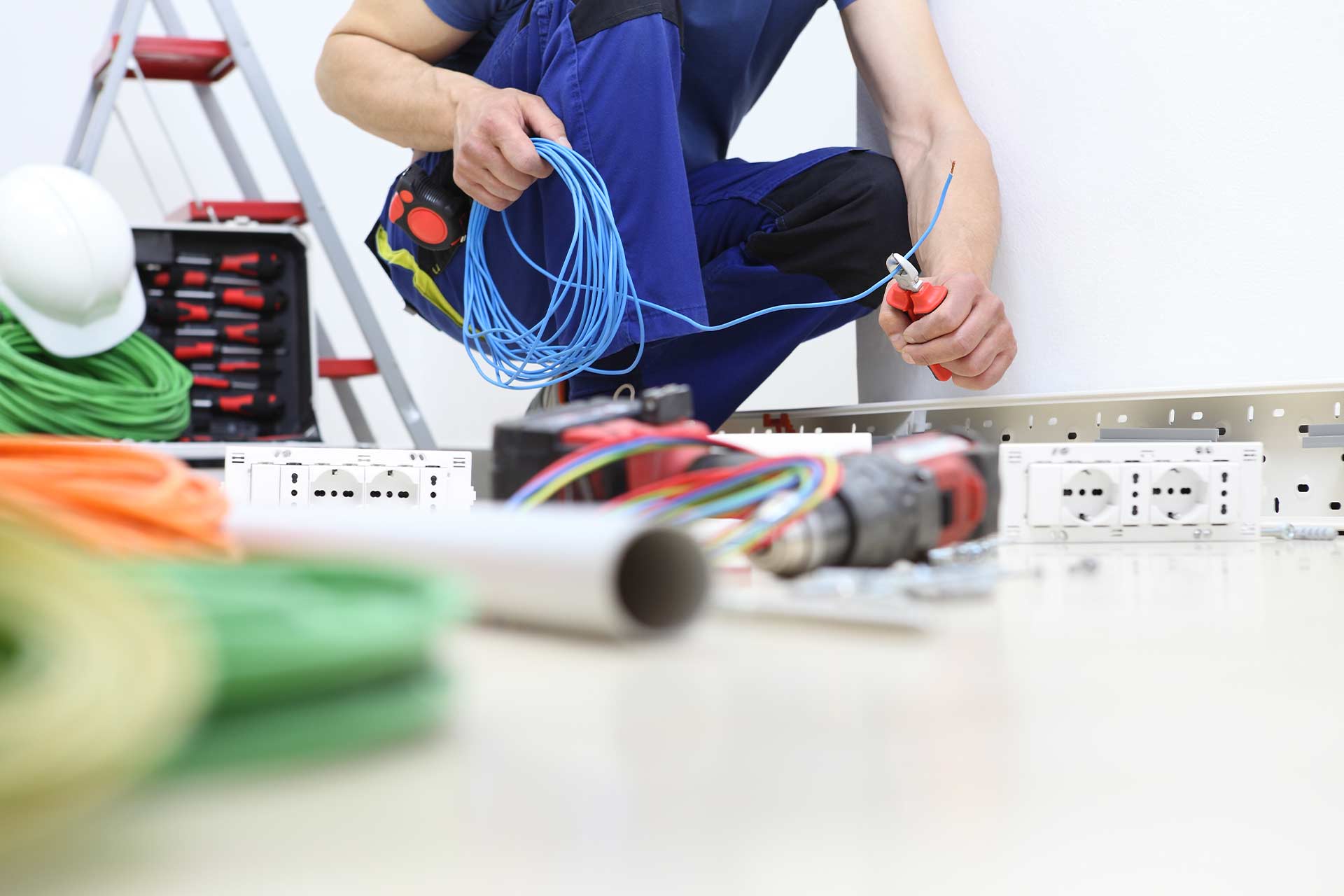 Electricity is something most of us take for granted but we rarely consider how this is made possible throughout our homes. Behind most walls and under flooring, electrical cables carry power to every room in your property. While we all know how dangerous electricity can be, rewiring a house is not something many of us think about.
If you're looking for guidance on when to rewire a house, the important regulations or how disruptive rewiring a house is, this article provides expert tips, considerations and even average costs.
Rewiring a house – everything you need to know and consider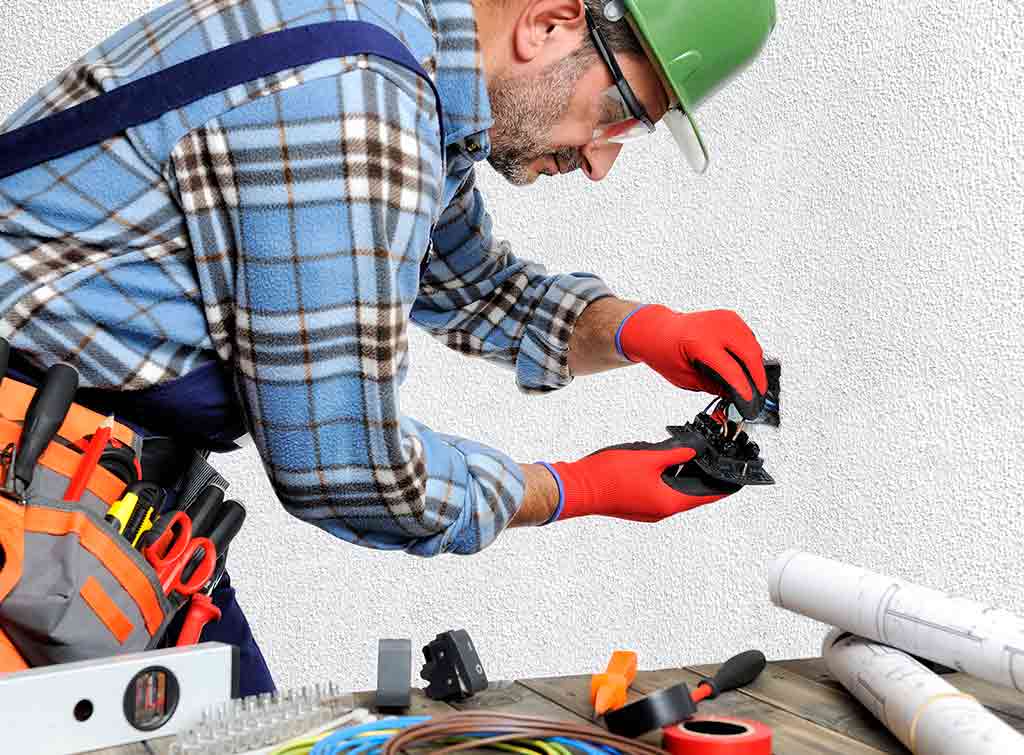 You'd be amazed at the sheer number of electrical cables hidden all over your home and it's no surprise rewiring a house isn't a quick and easy job. A full house rewire needs to be done carefully and expertly to avoid the risk of fires or electrocution.
In fact, rewiring a house involves:
Replacing back boxes on switches and sockets
Running new electrical cables throughout the house
Changing the wiring on lighting and power circuits
Rewiring any telephone sockets
Relocating any hard to access sockets
Optional upgrading to new technology e.g. smart lighting
What's more, there's a range of different advantages to a house rewire. These include reduced chance of fires and shocks, adding value to your home and increasing your home's energy efficiency.
See the tradespeople we've checked and recommend for your job
Is rewiring a house yourself safe?
Instead of hiring an electrician, you could save on labour costs by doing the work yourself – but only if you really know what you're doing.
Working with electricity is dangerous. Sure, you could watch a couple of videos, consider yourself a pro and think about a career change, but any wrong move with your electrics could be catastrophic. You could injure (or worse, kill) yourself, or completely ruin your electrics and require the help of an expert anyway.
You need to have great knowledge and experience in working with electrics, otherwise, any rewiring you do will be unsafe and likely won't work.
On top of the risks, any work you do will need to comply with building regulations, plus be checked as you go by a qualified professional. Remember, rewiring a house is not a simple, quick job and you risk damaging the floors and walls of your home if you're inexperienced in DIY.
To summarise, while you can carry out the cable socket and switch replacements, a competent electrician would need to sign off that your wiring is safe and up to code and make the final connections.
In all honesty, we'd recommend hiring an electrician to do the work for you. It'll save you time and energy, and guarantee the wiring is done to a high, safe standard.
See the tradespeople we've checked and recommend for your job
Rewiring a house regulations
To ensure the safety of you and your family, and reduce the dangers of electrical fires, there are a number of regulations for rewiring a house that need to be adhered to.
In the first instance, you need to notify building control before beginning. In addition, any work needs to comply with Part P of the building regulations.
Hiring an electrician ensures that house rewire building regulations are followed at all times, taking the worry out of the situation for you. In fact, using an electrician who is NICEIC or ELECSA registered means they can certify any works themselves and make sure everything is done above board.
Common questions about rewiring a house
When does a house need rewiring?
The first thing to look out for is flickering lights that you always seem to be changing.
Also keep an eye out for damaged power sockets, frequently tripping breakers, electric shocks and worn cables. If any of these warning signs apply, it's time for a house rewire.
It's important to know when to rewire a house to avoid dangerous issues like electrical fires that could injure any residents and destroy your family home.
Does my house need rewiring?
Unless you pay for an electrical inspection, you'll need to know what to look out for when it comes to needing a house rewire. Many people wonder 'does my house need rewiring' and being on the look out for danger signs as listed above is essential.
Another thing to consider is how often a house should be rewired. It's generally recommended that you complete a full rewire every 25 years, so if you've been living in your home for longer than that, it's time to consider rewiring.
How disruptive is rewiring a house?
The best time to complete a full house rewire is during renovations. This is due to the extensive works needed during rewiring. Wondering how disruptive rewiring a house is? You need to be aware that when your home is being rewired this will likely involve lifting floorboards and flooring, as well as replacing or repairing walls.
How long does UK house wiring last?
It's recommended you completely rewire your home every 25 years, or sooner if one or more warning signs is present. Cables and wires are designed to last for many years but not forever and will eventually need to be replaced.
How long does it take to rewire a house?
As a rough guide, rewiring a house takes between 2 and 10 days.
It's no secret that rewiring a house is not a quick and easy job, as electrical cables run throughout your home to provide power to every room. As such, people often wonder how long it takes to rewire a house. This will depend on the size of your home, for example, the larger the property, the more wiring needs to be replaced.
Why choose a professional house rewiring service?
While it may be possible for you to do a lot of the work yourself, it will be very time consuming. Not to mention you could cause untold damage to your walls and flooring, yourself, and your home.
Choosing to hire an electrician to complete the work will save you time and ensure the job is done quickly and to the highest standards.
See the tradespeople we've checked and recommend for your job
How much does professional house rewiring cost?
Rewiring a house is a complex, arduous job and as such can be quite expensive. Of course, the benefits far outweigh any cost, and who can put a price on their family's safety? For guidance, rewiring a house can cost anything from £1,500 to £12,500, depending on the size of your home.
A great resource when considering updating your home electrics is our house rewiring cost guide. In there you can find more prices, guidance and handy tips as well as timescales and more. Finally, if you're interested to know a few more of the costs involved with rewiring a house, below are a few average prices:
Painter/decorator average hourly rate: £18 – £22
Builder average hourly rate: £25 – £30
Electrician average hourly rate: £35 – £45
Building Regs submission cost: £100 – £125
Building Regs inspection cost: £200 – £400