Shower panels vs tiles: the verdict
If you're asking yourself who'd win in a home decor showdown – shower panels vs tiles – you've clicked on the right article.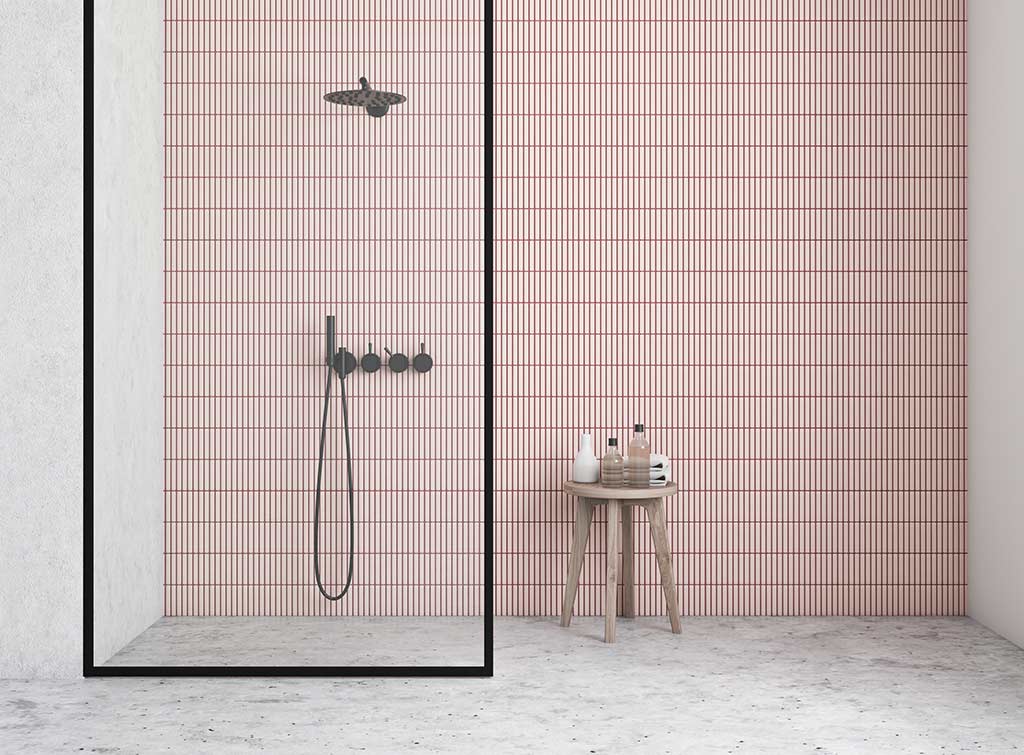 If you're asking yourself who'd win in a home decor showdown – shower panels vs tiles – you've clicked on the right article.
Here at Checkatrade, we have everything you need to know about shower wall panels vs tiles. Designing your perfect bathroom doesn't have to include hours spent agonising over what options are available to you. Life is too short. You have a bathroom to decorate.
Without further ado, let's take a look at the ultimate aquatic decor question: Are shower panels better than tiles?
Are shower panels better than tiles?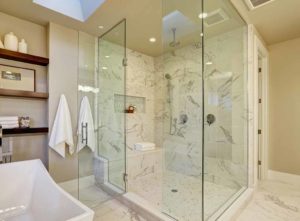 The short answer is: it depends. Although tiles have long been the heroes of the bathroom interior design world, the modern shower panel is making a splash and replacing their classic porcelain rivals.
However, like all choices between two tried and tested methods, there are pros and cons for each.
Shower panel pros vs tiles
Shower panels are modern, hardwearing, and waterproof wall coverings. They're designed to fit inside your shower cubicles or similar areas and are essentially large showerheads. In fact, they tend to replace showerheads by offering panels a few feet tall that have faucets and sprayers attached at the top. In short, they hold an entire bathroom system.
This means they're a good option for homeowners who:
Don't like cleaning grout (shower panels are grout-less)
Want an easy-to-clean alternative to tiles
Are looking for a cost-effective solution to pricey porcelain tiles
Desire increased efficiency when it comes to bathroom maintenance
Want to install their shower panels themselves. (DIY kits make this a breeze).
Shower panel cons vs tiles
Although shower panels are modern decor alternatives, they don't offer the versatility shower tiles bring to the table. Tiles offer a clean, slick, and classy finish to any bathroom. You can also mix and match them to create patterns and textures – something shower panels can't do on the same scale. In short, tiles offer homeowners more creative freedom, whether it's with materials such as porcelain, marble, slate, pebbledash, or a mix of them all!
Read our bathroom tile ideas for some extra inspiration.
See the tradespeople we've checked and recommend for your job
How do I decide between shower wall panels vs tiles?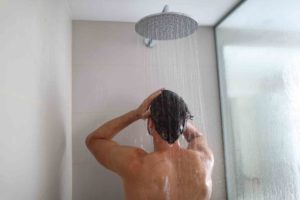 Choosing whether to opt for bathroom wall panels or tiles also comes down to what you value the most.
For example, if you're looking for a low-maintenance, waterproof, hygienic, lower-cost, and flawless finish, shower wall panels are your new best friend.
If you're looking for a classic, versatile, unique, and timeless finish, tiles will serve you better. It ultimately comes down to personal preference. Both options will offer you a sleek and stylish finish, so it's just about working out which style fits your desired aesthetic.
However, if you're still not sure how to decide, here's a final breakdown:
Shower panels:
Can be fitted over existing tiles (as long as they're level along the shower wall).
There's no need for grout, so the likelihood of mould and mildew is greatly reduced.
There are several low-cost options available on the market.
Shower bathroom wall panels are cleaner and quicker to install.
Overall maintenance is greatly diminished (shower wall panels require less cleaning).
Tiles:
Offer greater coverage than shower panels
Give homeowners more creative freedom over their design and final aesthetic, including the type of wall finish (e.g. can have more than one texture).
Allow for a more subtle room design
Did that answer your question? We hope so. However, before you go, don't forget to check out How much does shower installation cost? and How much does it cost to tile a kitchen or bathroom? for help pricing up your renovation project.
Did you find this article helpful? If so, there's more where this came from. Check out our blog for more expert advice, how-tos, and design inspiration.