Top 5 low maintenance alternatives to grass
With plenty of inspiration, you'll be sure to find an attractive grass alternative for your garden.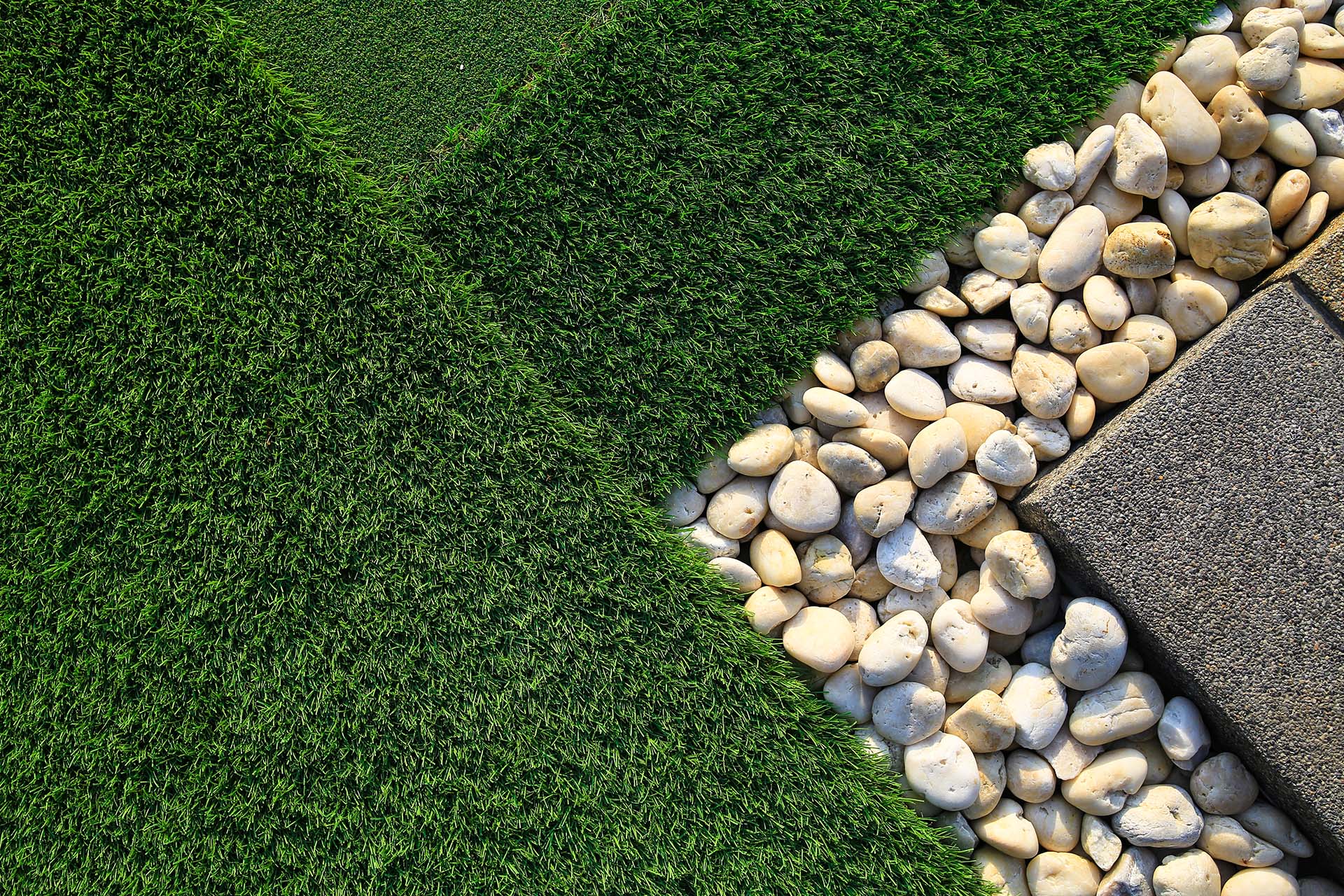 In this post, we'll share some of the best alternatives to grass to help inspire your outdoor space. While a garden is almost synonymous with grass, there are plenty of other ways to design your garden without the need for a turfed lawn.
There are many reasons why people often sway towards lawn alternatives, including:
The costs of maintaining a grass lawn
The environmental impact of mowing and watering the grass
The time it takes to care for a grass lawn.
Why consider alternatives to a grass lawn
To maintain a lush-looking lawn, you'll need regular lawn feed and treatment, which of course, cost money. Then there's the cost of watering, and fuelling the lawnmower (if using a petrol mower).
To keep a lawn green and healthy, it'll also need regular watering during dry weather. You can however rely on a water butt to reduce the dependency on the garden hose.
Finally, if your preference is a neat and tidy aesthetic, you'll need to invest the time it takes to achieve this. Or find a gardener to help you! While mowing and edging aren't necessary during the winter months, this is normally a weekly task throughout the rest of the year. Another consideration is the space needed to store your lawnmower.
So while a lush grass lawn has many plusses, the cost and time it takes to maintain it are leading many homeowners to consider the lawn alternatives available.
Top 5 grass lawn alternatives
There are so many lawn alternatives, it really depends on your style, budget, and the amount of time you wish to invest in maintenance, as to which option you choose.
Here are our top 5 grass replacement ideas for the garden:
Wild garden meadow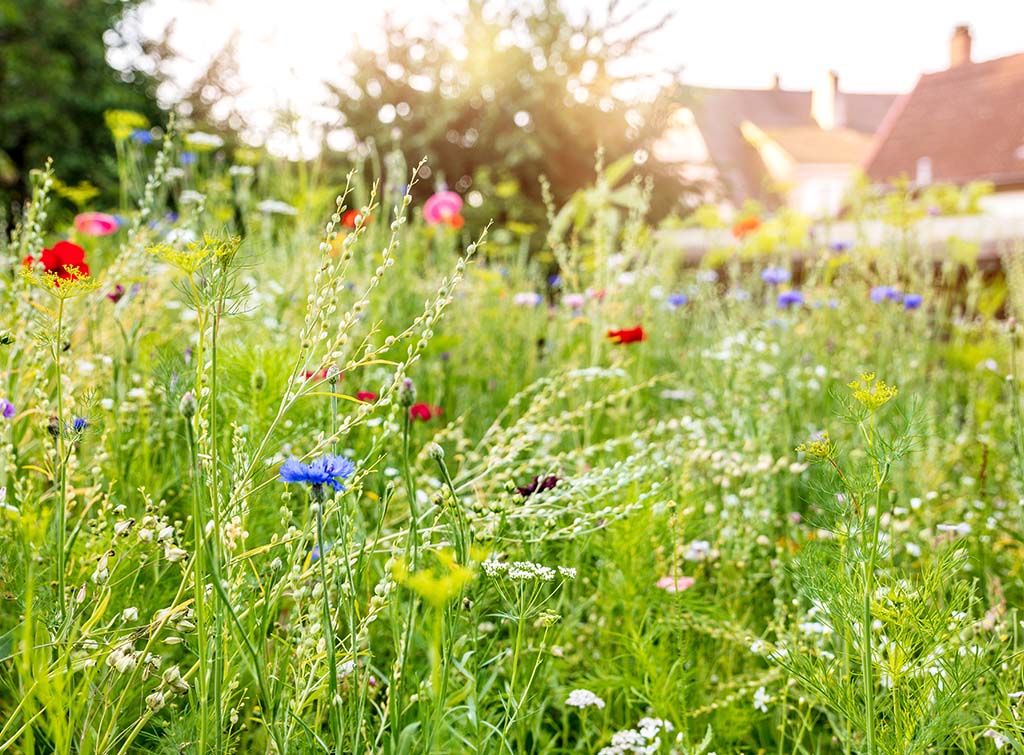 If you're keen to invite as much wildlife as possible into your garden, this one's for you.
A wild garden meadow is great for biodiversity, providing new habitats for pollinators and a source of food for birds and insects.
There are many ways to turn your lawn into a wild garden meadow. One of which is to plant wildflower plugs, which you can mix up with perennial grasses for year-round interest.
Prairie planting
If you enjoy ambling through the relaxed yet ordered planting akin to a National Trust garden, you'll love this idea.
Prairie planting typically involves a mixture of grasses and flowering perennials, planted in drifts of varying proportions. This means that you can enjoy all the species you've planted, and – if you're clever about it – have interest year-round.
Separate these naturalistic borders with gravel or paved pathways to wander through your wildlife haven with not a lawn in sight.
See the tradespeople we've checked and recommend for your job
Courtyard garden
A courtyard garden is a great lawn alternative for a smaller outdoor space and can really create that 'wow' factor.
It's possible to achieve a sleek and stylish outdoor scheme that feels like a natural extension to your home. Using pots and planters, and even wall-loving climbers, you can create a beautiful, sheltered garden to relax in.
Not sure how to get started? Find a local landscape gardener using our free search function.
Evergreen moss garden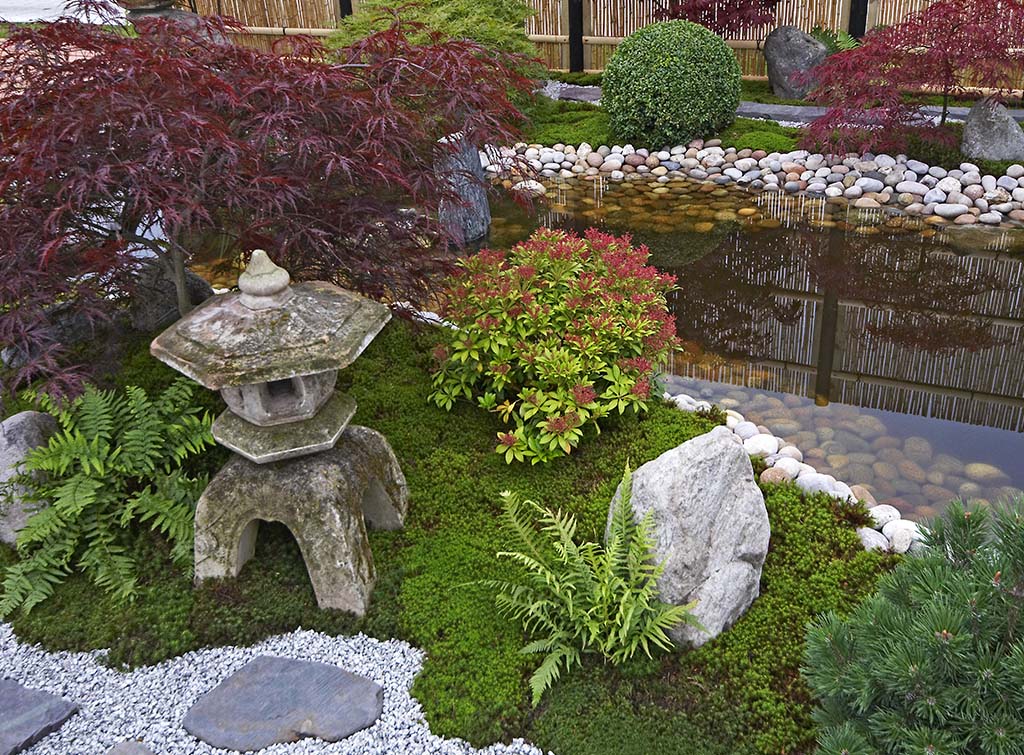 One of the most appealing things about a moss garden is its evergreen nature. So all year-round your garden will have an abundance of different green hues.
This is a great option if you want more of a low-maintenance alternative to grass. You can also select a variety of moss species for added interest.
Combine a moss planting scheme with some hardscaping for an impressive outdoor space. You might also consider a pond or water feature too.
Artificial grass
For zero maintenance, artificial grass is the best alternative to a grass lawn.
It may not have quite the same soft, underfoot feeling, but it doesn't require the same mowing, watering, or maintenance as grass.
There are different grades of artificial grass, which is reflected in the cost. Prices start from as little as £9 per m2 for the budget option, with a premium grass costing up to £45 per m2. Installation is on top, which typically costs in the region of £450 for a day's labour. Here's more on the cost of artificial grass.
Check out the artificial grass installers that your neighbours recommend!
Grass alternatives for dogs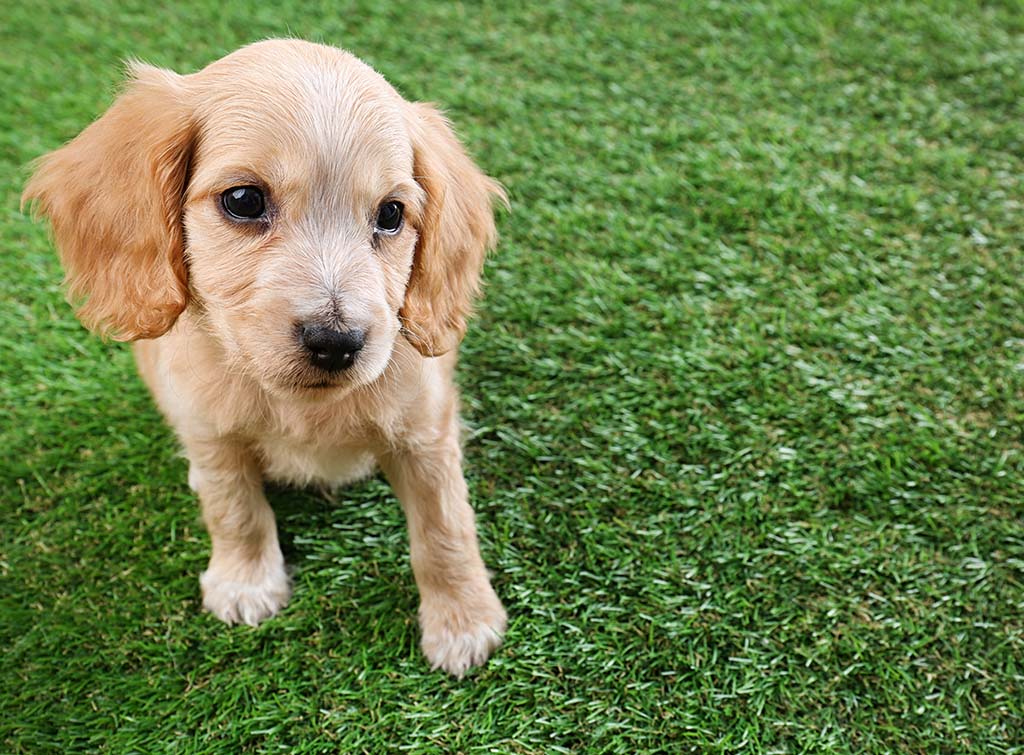 Anyone's who's witnessed their dog rolling around on the lawn understands how much dogs appreciate the feel of natural grass.
Having said that, dogs also like to carve out paths by taking the same route over and over, to the point where you might notice worn-out patches on your lawn.
So what's a good grass alternative for dogs? A happy compromise would be a landscaped garden that offers the best of both. A smaller grassed area, combined with brick or paved paths for those little paws to happily trot up and down on.
Sustainable lawn alternatives
Sustainable lawn alternatives offer you the opportunity to enjoy a beautiful outdoor space that is more natural than a manicured lawn, and better for the environment. Scroll up for some of our favourite ways to achieve sustainable lawn alternatives, including wildflower gardens, prairie planting, and moss gardens.
What are the best lawn replacement plants?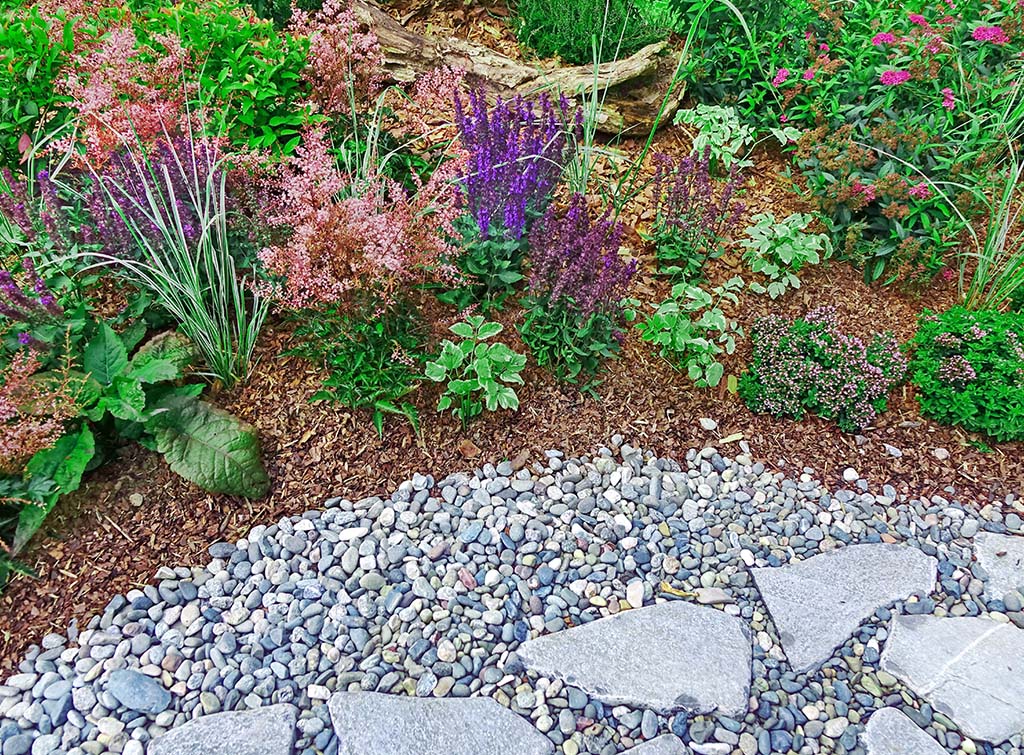 Some of the best lawn replacement plants include:
Clover
Sedum
Wildflower meadow
Creeping thyme
Corsican mint
Moss
Chamomile
High-traffic lawn alternatives
High-traffic lawn alternatives are appealing for the areas of the garden that are subject to fairly heavy footfall, i.e. the areas most trodden on.
When looking for a lawn alternative for these well-used parts of the garden, you'll want to avoid something such as a Chamomile lawn, which will only tolerate occasional, light pedestrian traffic.
Instead, you could opt for hardscaping such as decking or paving, which is a popular, lower maintenance lawn alternative.
FAQs
What can I use instead of grass?
There are so many alternatives to grass, you are spoilt for choice. Create a wild meadow, a moss garden, a prairie planting scheme or even go for artificial turf!