How to connect CCTV to your TV wirelessly
Unsure of how to connect your wireless security camera to your TV? Here's how!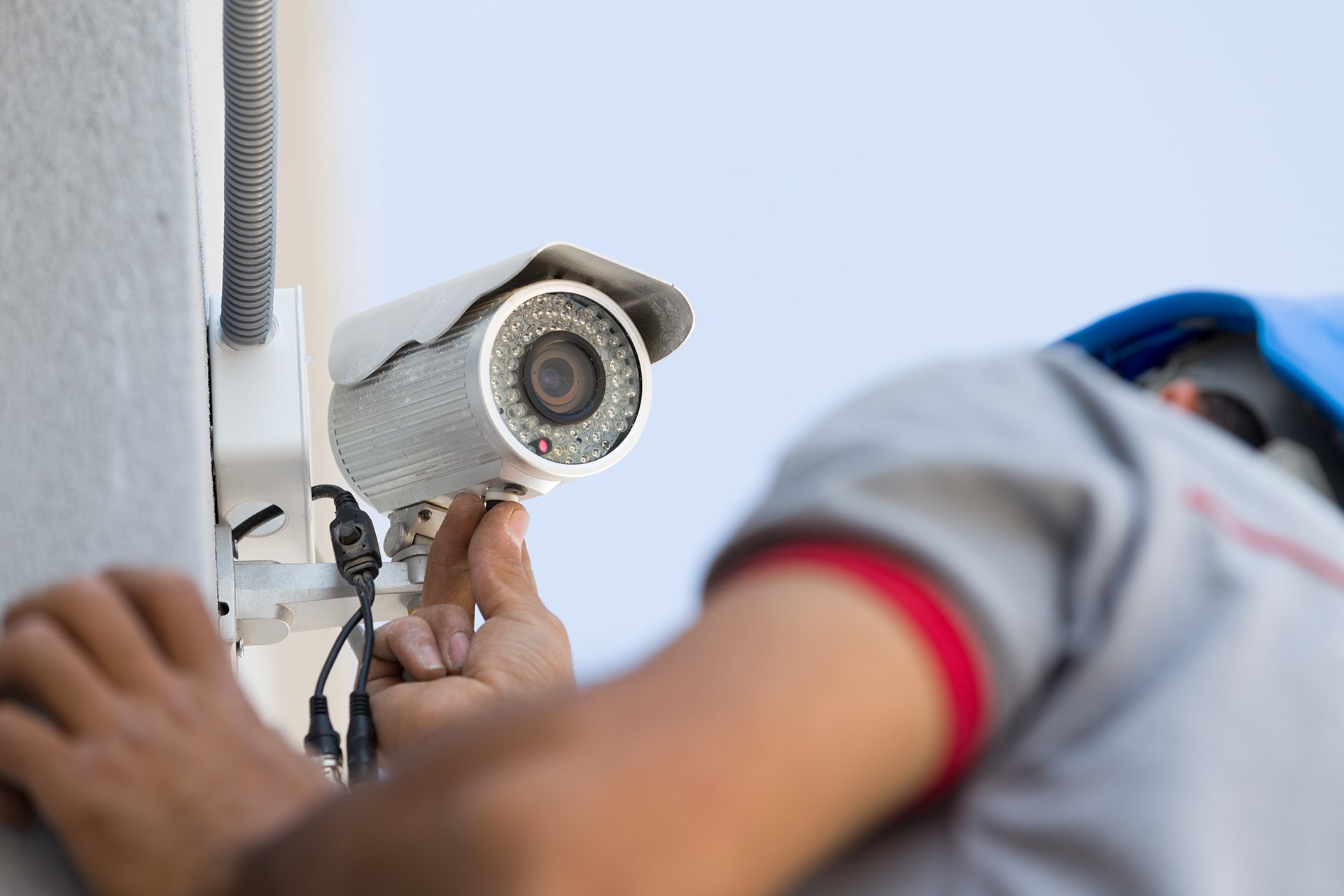 Unsure of how to connect your wireless security camera to your TV? First things first, it's important to note that 'wirelessly' means you have wireless security cameras (IP cameras). This guide focuses on wireless cameras rather than wired cameras.
With the increasing popularity of IP cameras (Internet Protocol cameras) in our homes, more and more people want to understand how to install them correctly. While you may enjoy connecting and watching your surveillance cameras remotely using your mobile app, others prefer to watch their camera on a sizable TV screen; like a Sony TV, Samsung TV, or another kind of smart TV.
Connecting the CCTV to your TV wirelessly is by no means a walk in the park, but it isn't impossible. Rigging up your CCTV system typically involves three straightforward techniques, which we'll look at below.
If you're connecting with a wire, you'll be using an HDMI cable in your TV from the camera hub. However, you can use a smart TV app and use the wireless approach.
If you need help setting up your CCTV camera so it works with your TV, it's best to get an experienced TV engineer or CCTV installer to help you with a personalised plan to ensure you're up and running in no time. You can find out about prices in our guide to professional CCTV installation costs.
When it comes to your and your family's safety and security, it's best to get advice or to work with a professional. You can easily find CCTV experts recommended by your neighbours here on Checkatrade.
See the tradespeople we've checked and recommend for your job
How to connect a digital video recorder (DVR) to a TV wirelessly
There are several ways to plug your DVR into your television wirelessly, but the best way by far is doing this via the HDMI cable.
Step 1: Make sure you switch off your TV and DVR before you start.
Step 2: Plug one bit of the cable into the DVR. Attach one end of a standard HDMI cable to the HDMI 1 Out port (this is on the rear of the DVR box).
Step 3: Connect the other end of the same HDMI cable into the HDMI 1 In port (you'll see this either on the side or reverse of your TV).
Step 4: To connect the two appliances, switch on the TV and DVR. Turn your TV to the appropriate HDMI input source to use the DVR. To change the input setting, push your remote control or TV's 'Input' or 'Source' button. Browse the choices until you see 'HDMI.'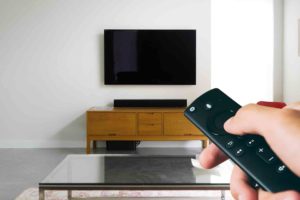 How to connect using NVR (Network Video Recorder)
This is arguably the simplest way to link your wireless CCTV camera to your TV wirelessly. We advise seeking the help of a professional CCTV installer to perform the job properly, as it's a rather tech-heavy task.
This method depends on whether you use the HDMI cable to watch your CCTV security cameras on your television. Wirelessly means you have wire-free CCTV cameras installed, but in terms of installing the security camera to your television, you'll use an HDMI cable.
Step 1: Link the security cameras to the Network Video recorder (NVR) gadget. Any wireless security system uses a Wi-Fi signal, and any security system has Ethernet Cat 5/6 wires.
Step 2: Your CCTV comes with an HDMI cable – connect it straight to the NVR (near the HDMI output port in the NVR) and link it to the HDMI input port on the television.
Step 3: Hook the entire security system up to the power and then switch on the cameras and NVR, separately, via its power adaptor.
Step 4: Finally, switch on your TV – you'll now be able to watch your CCTV cameras while you're switching TV stations.
How to connect using NetcamViewer monitor
If the technique above sounds too complicated, you may be better off following this second technique for connecting your CCTV camera to your TV wirelessly. This process uses a device known as a NetcamViewer Monitor and works if you have multiple security cameras and want to watch all of them on your TV.
A NetcamViewer Monitor is a minuscule appliance that's easy to configure, enables you to watch your CCTV camera on your TV screen, and supports over 600 camera brands.
Step 1: Plug the IP camera into the NetcamViewer via the Ethernet cable.
Step 2: Using the HDMI cable, link the NetcamViewer to the TV.
Step 3: This clever device displays numerous cameras in an arrangement on a full-scale screen, displaying up to nine cameras at the same time on the screen.
See the tradespeople we've checked and recommend for your job
How to connect using streaming apps
Alternatively, you can connect your camera to your TV wirelessly by using your IP camera's viewing apps. But this is only possible if you own a smart TV from brands such as Samsung or LG.
Step 1: To use and connect it, download the relevant viewing app (preferably one your camera manufacturer advises).
Step 2: You'll now be able to view your cameras from your smartphone via the viewing app.
Advantages of using wireless CCTV
There are loads of benefits of connecting wireless CCTV cameras over their wired counterparts, which we've listed below.
No wires – as the name suggest
The main benefit of wireless CCTV cameras is the fact they're cable-free.
With wired CCTV systems, on the other hand, intruders can simply cut the wire using scissors. Burglars can blind the latest wired CCTV cameras by disrupting telephone lines and power cables while wireless cameras have absolutely no wires for intruders to attack.
Investing in a burglar alarm is a smart solution that goes a long way in safeguarding your home from unwelcome trespassers – check out our burglar alarm cost guide to find out more about prices.
Easy to install
Installing wireless CCTV is extremely simple, involves hardly any time, and enables you to position the cameras in any direction you like.
Wired CCTV cameras, though, require you to drill holes in the wall and get a mounting kit. While it's not an overly taxing task, rigging up something to hold the camera can be laborious.
Flexible
With wireless CCTV, you have more flexibility, as the absence of wires lets you position them in any location you like. What's more, you won't have to lose sleep about hooking them up to an outlet. Not only this, you can set wireless cameras up to a whole host of locations and tangibly move them to different settings – with no wires in sight.
Disadvantages to be aware of for using wireless CCTV
Interference
The main drawback with wireless CCTV cameras is that they're prone to interference, making them less trustworthy in certain situations. Because we live in an incredibly connected world, full of wireless signals and broadcasts, these competing transmissions can pose issues. Your router's signal strength and other routers on the same bandwidth overlap and cause interference for devices.
Easy to steal
Perhaps the real sticking point of a wireless CCTV system is (depending on the camera type and how it's fitted) how easy it could be for intruders to steal it.
Power can run out
Because wireless cameras don't connect to a continuous external power source, they're susceptible to running out of power and need changing. Numerous battery-operated CCTV cameras aren't designed for constant recording, so the batteries will run out.
FAQS
How can I watch CCTV on my smart TV?
One of the best methods to watch CCTV on your smart TV is to stream it (see 'How to connect using streaming apps' method above). If you've linked your wire-free camera via the internet, several models feature in-built systems that integrate RTSP (real-time streaming protocol), enabling connection to the camera's app.
Simply:
Open the app on your television
Use Google's Chromecast
How can I view my security cameras on my TV?
You can view your security cameras on your TV by following these straightforward steps:
Set up your security cameras to the NVR using Ethernet Cat 5/6 cables.
Connect the CCTV camera NVR to your smart TV by using your HDMI cable.
Switch on your NVR using the power adapter.
Switch your television on, and you'll see the live view on the screen.
How do wireless security cameras work?
Wireless CCTV cameras work by transferring surveillance footage to a cloud-based server across the internet. Doing so allows you to watch the footage on your television or any other internet-connected gadget, but you'll still need wired power.