How to fix low water pressure
Boost your morning shower and start your day the right way by learning how to fix low water pressure. With tips for better pressure in showers, sinks and boilers.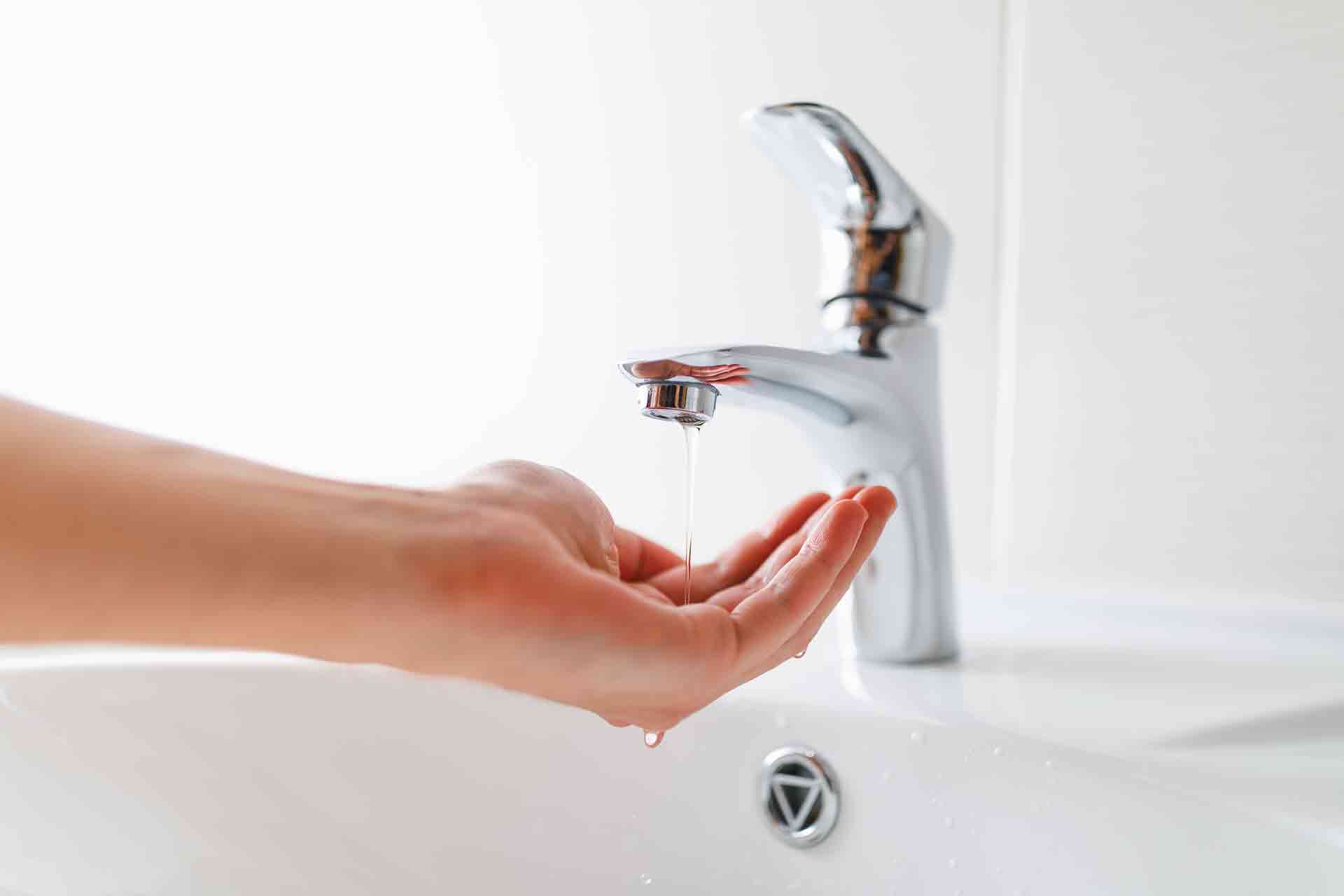 Many of us enjoy a long, hot shower to relax and wind down from our busy lives. But having low water pressure can take your showering experience from luxurious to terrible, ruining your mood and impacting your day. Low water pressure also affects bath running time and how well your garden hose functions.
To resolve all these issues and more, why not take the time to learn how to fix low water pressure yourself? This is a fantastic opportunity to learn a new skill that you will need again and again.
Read on to learn everything you need to know to fix your issue, including handy sections like how to fix a sink with low water pressure, as well as low water pressure fixes for boilers and showers.
Identifying low water pressure issues
When you first notice low water pressure, you will need to figure out exactly what the cause is. This is important as it will affect how to fix your low water pressure. Try the below tips to locate the source of your problem:
Neighbours: Try speaking to your neighbours to see if they are also having issues. If they are, the problem is likely with your local water system which isn't something you can fix yourself.
Clogs: Check your taps, shower head and other water sources for clogs or blockages.
Leaks: Look around your home to see if there are any leaks or drips that could be affecting your water pressure.
Pump: If you don't regularly maintain your water pump it may begin to malfunction over time. Alternatively, if your pump isn't very powerful this can cause low water pressure.
See the tradespeople we've checked and recommend for your job
How do you fix low water pressure in a house?
Once you have established that the low water pressure issue is coming from inside your home, there are a number of ways to remedy this. Follow the tips below to help remedy your issue:
Replace your pipes: If your pipes are leaking, blocked or corroded, it may be time to replace them.
Buy a new water pressure booster pump: Installing a new pump can greatly increase the water pressure in your home, making for improved showers. This is a brilliant solution for anyone unsure how to fix low water pressure in a house.
Check your valves: It may be the case that your water valves aren't open all the way. You can remedy this by fully opening the valves. Top tip: Water valves are often found in your kitchen and will probably be yellow.
How to fix low water pressure in the shower
Often it isn't until you have a shower that you realise you have an issue with low water pressure. If you are wondering how to fix low water pressure in a shower, the following ways can all help:
Fit a new shower pump.
Install an electric shower.
Buy a new showerhead.
Clean out any clogs or sediment in your showerhead or pipes.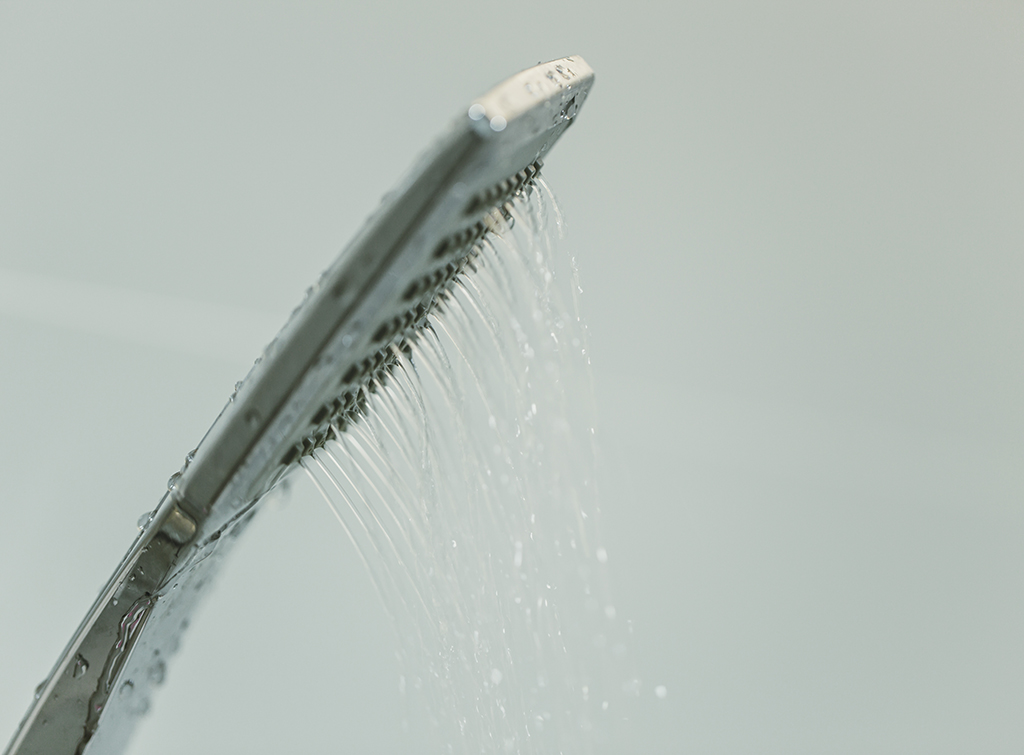 Shower head low water pressure fix
Not all shower heads are created equal; some are designed to filter water, to play music or even to increase water pressure. So, if you are looking for a shower head low water pressure fix, you have two options:
If your showerhead is in good condition and you are happy with its performance, cleaning it out will help to improve water pressure.
If your shower head is old or damaged, buying a new head that's designed to improve water pressure is a great choice.
Boiler low water pressure fix
Most boilers will have a gauge to tell you what your current boiler water pressure is. If the gauge is showing a reading of under 1 bar, you have low water pressure. This is usually caused by a leak somewhere in the system but can also occur if you have recently bled your radiators.
One great fix for low water pressure in boilers is to add more water as follows:
You will need to locate your boiler's filling loop. Once you have found this, turn off your boiler and wait for it to cool.
Ensure the filling loop is securely attached and open the valves at either end.
This will allow water to flood your system.
Once the boiler gauge reads about 1.5 bar, close the valves.
You can then turn your boiler back on.
Top tip: Make sure to give your boiler time to heat up before you try to run a bath or shower.
If you are not experienced with boilers, please do not fiddle, instead, contact a professional.
How to fix a sink with low water pressure
Washing up, clothes washing and preparing food are all essential uses for our kitchen sinks. So, if low water pressure becomes a problem, it can cause annoying delays and time wasted waiting for the sink to fill up.
Wondering how to fix low water pressure in a kitchen sink? Use the below fixes for quick results:
Faucet cartridge: Turn off the water supply, detach the handle, take out and clean the cartridge then replace.
Aerator: Make sure the plug is in the sink then remove the aerator, clean and replace.
See the tradespeople we've checked and recommend for your job
FAQs
Why is my water pressure suddenly low?
We have discussed the main causes of low water pressure above, and any of them could kick in at any time. It isn't surprising that many people search for 'why is my water pressure suddenly low' as this can happen without any warning. The main reasons for low water pressure are:
Leaks
Clogs
Valve issues
Broken pressure pumps
Old pipes
Degraded shower head
Can I turn up my water pressure?
If you are wondering 'can I turn up my water pressure?' there is often a way to do this yourself. Located near your home's water supply pipe, the pressure reducing valve can be used to alter water pressure throughout your system.
If you want to increase the pressure in your home, turn the bolt on top of the valve clockwise. With a pressure gauge, check the pressure is increasing and once it reaches 50PSI, retighten the bolt.
How to find a trusted professional
If you are struggling to figure out why you have low water pressure in your home, it may be time to call in a plumber. At Checkatrade we have done the hard work for you, just use our free search feature to find a range of trusted tradespeople near your home.
If you would prefer to learn more about the costs around improving water pressure, the following guides are full of helpful, interesting tips and information: