Storm prep: How to prevent wind damage
Storm damage is a risk to your property. Whether you own your home or rent your accommodation, learning how to prevent wind damage is something worth investing in. You can't control the weather; however, you can control the level of damage it causes and minimise potential costly repairs.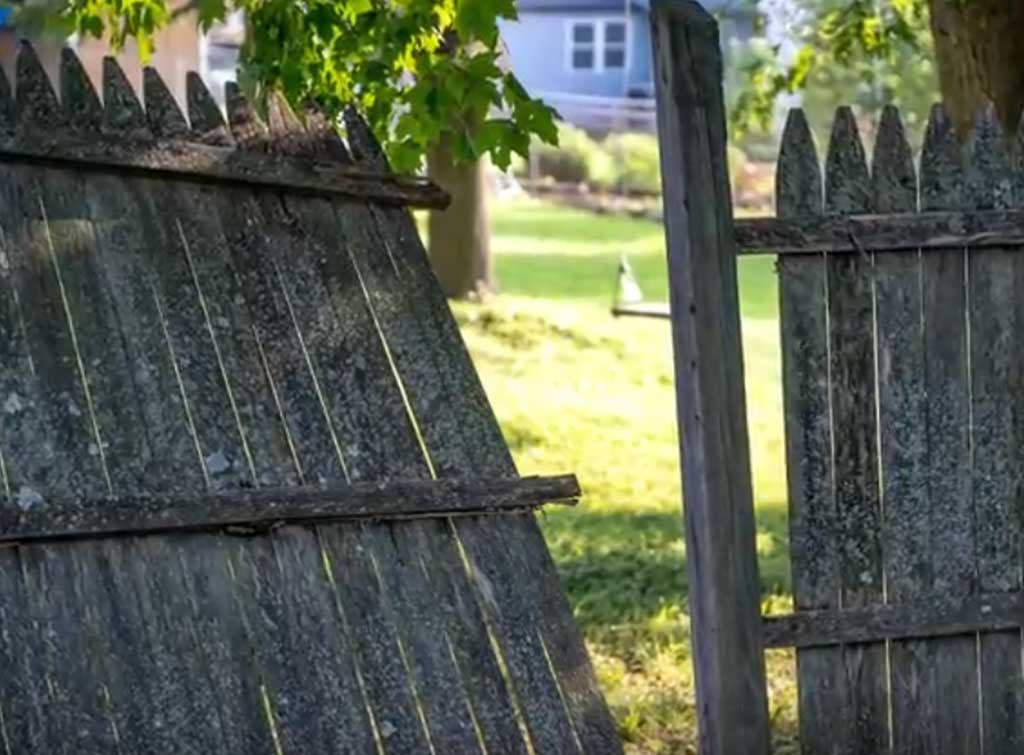 Naturally, storm damage is a risk to your property. Whether you own your home or rent your accommodation, learning how to prevent wind damage is something worth investing in. You can't control the weather; however, you can control the level of damage it causes, minimising the potential for costly repairs in the process.
As part of our storm prep series, this how-to guide is going to let you in on a few trade secrets in regard to preventative action. Use our advice and expertise to help you protect your home from nature's invisible weapon.
Types of wind damage
The UK is a small and windy island prone to bad weather. We even name our storms whilst hoping they stay below 70mph, despite their prevalence hanging around the 40mph mark. The storm damage caused in the wake of these occurrences is usually manageable. However, without the proper preparation, the costs of repair can start to add up.
So, let's take a look at some costly damage caused by high winds.
Roof damage
One of the most common issues due to high winds is roof damage. Continuous windy weather causes stress points on your roof that weaken it over time. And, although most roofs in the UK are designed to withstand wind speeds of around 70mph, without regular maintenance, they're quickly compromised. You'll notice most storm damage around the edges of your roof, with erosion, breaks, or missing tiles – these are all a sure sign something is wrong.
Check out our roof repair cost guide to get an idea of how much roof damage sets you back. And be sure to follow our how-to check your roof guide for some expert preventative guidance.
Fence damage
Depending on how high your fence is or how deep the foundations go, a common complaint in the face of strong winds is broken fences. This can range from panels ripped off to the entire structure falling over/taking a tumble down your or your neighbour's garden.
Our expert tradespeople over at IGS Fencers recommend that you get old fences fixed before the winter gales start picking up. They also put together a short video on the benefits of a professional installation.
Fallen branches
The stories about fallen branches are true. They're a hazard. During periods of particularly high winds, they're even deadly. Sometimes, larger branches are known to break windows, sheds and even car windshields. However, fear not. Fallen branches mostly block roads or damage objects left outside to fend for themselves.
Uprooted trees
At their most ferocious, high winds are able to uproot trees and wreak havoc upon gardens, roads, homes and roofs. One of the most common issues in the wake of a windstorm is fallen or uprooted trees, which can potentially cause damage to everything in their proximity. The bigger the tree, the higher the damage, so be sure you take note of where they are in your neighbourhood.
Torn down power lines
Windstorms are known to cause issues when it comes to power lines, commonly referred to as 'blackouts.' Whether it's a tree, branch or a pole that's blown into the power line, windy weather is capable of creating inconvenient and compromising situations. Always assume any loose wires are live and dangerous while you wait for a professional to deal with it. Trees are surprisingly capable of conducting electricity, so keep your distance.
Wind damage prevention
Now we know the types of storm damage caused by high winds, let's look at how to prevent wind damage and reduce its potential impact.
Schedule regular roof inspections and fixes
One of the best ways to prepare your home for potential high wind damage is to stay on top of annual roof inspections. A professional roofer will come and check the integrity of your roof and fix any small issues, such as loose tiles before they turn into bigger problems.
See the tradespeople we've checked and recommend for your job
Strengthen your chimney
If a windstorm is capable of felling a tree, your chimney is small fry. That's why it's worth hiring a professional chimney expert to come and strengthen it. Doing so avoids common issues such as missing chimney caps, damaged bricks and loose or missing flashing that stops rain and snow entering your home. It also avoids roof collapse, which can be deadly.
Keep a tidy garden
It might seem obvious, but keeping your garden tidy and free of debris stops those seemingly harmless objects becoming airborne projectiles. The last thing you need is a garden chair crashing into your downstairs window. If you don't have the room indoors, consider securing your furniture together or placing it somewhere it's less likely to take off.
Park your car in your garage
If you have the luxury of both a car and a garage, we suggest utilising the shelter to avoid any damage to your vehicle's paintwork or windows. Not only does this save you money and stress, but it also ensures your insurance obligations are honoured. Most companies won't payout in the wake of a storm if you can't prove you didn't take appropriate preventative measures.
Maintain your trees
However large your perennial, be it a sapling or mighty oak, be sure to keep up with regular prunings to maintain its integrity. Whether you hire a tree surgeon or pull off any dead branches that might be weaponised by mother nature, prevention is better than cure.
Reinforce your fence
To avoid damage or repair existing damage, hire a professional fencer to come and check your rail ends. They'll also offer advice on how to strengthen your fence and quote you for any reinforcement work required.
Remember: Precautionary measures aren't just good at preventing damage, they assure you peace of mind. So, when the next frightful storm hits, you can sit back, enjoy a hot drink under a cosy blanket, and wait for it to pass.
For more content like this, including how-tos, ideas and tips and tricks, check out our blog here.