How to replace a halogen light bulb with a prong base
Illuminate your home by learning how to replace a halogen light bulb with a prong base. With step-by-step guidance, plus a deeper look at halogen lightbulbs.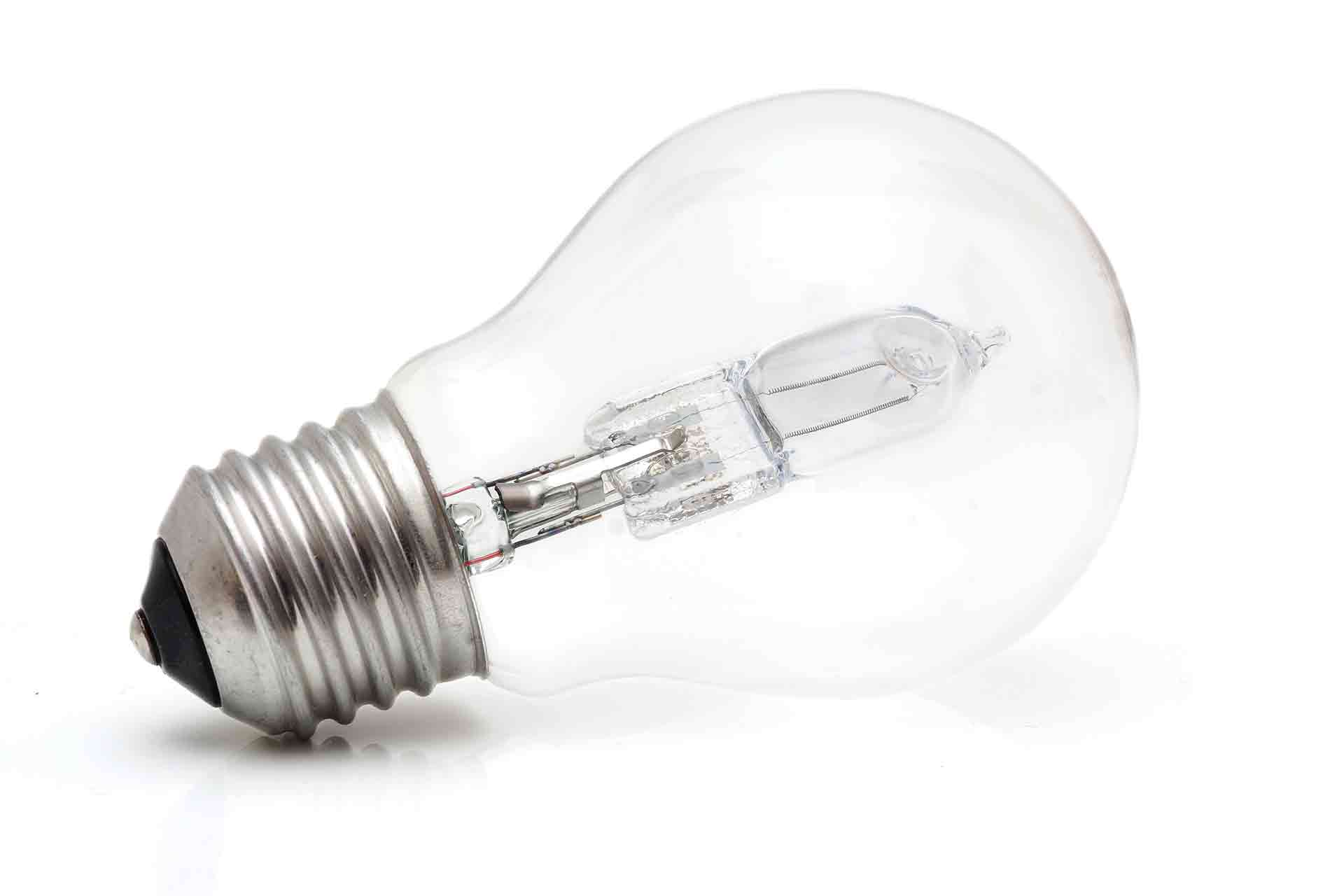 Halogen lightbulbs use electricity and gas to cause a reaction that in turn, illuminates your home. These bulbs are often found in UK households, and you may not realise you're using one until it needs to be replaced. While most people know how to change a lightbulb, learning how to replace a halogen light bulb with a prong base can be a little more complex.
Whether you're considering installing halogen lights in your home, are unsure how to replace a broken halogen bulb or are just looking for guidance, keep reading to learn more.
What are halogen light bulbs?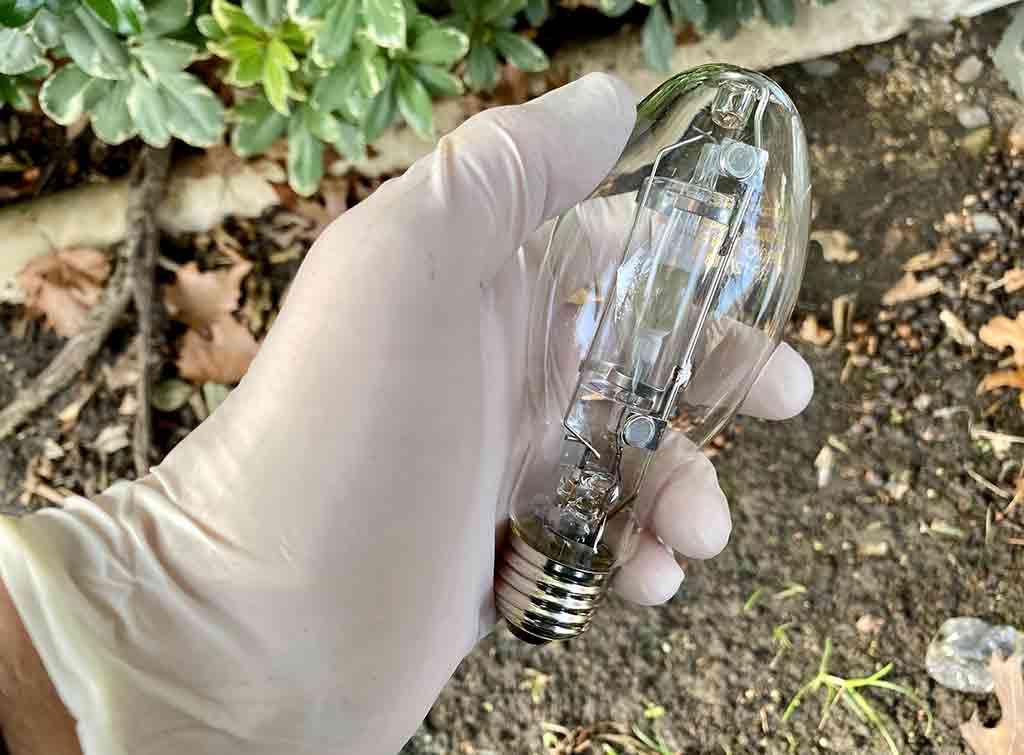 Before we look into how to replace a halogen light bulb with a prong base, let's take a closer look at these bulbs. Halogen bulbs use electricity to heat up a tungsten filament. Tiny particles break off the filament and combine with the halogen gas creating light.
What's more, halogen bulbs come with a range of benefits such as:
Size: These bulbs can be made to fit in the tiniest of places, making them very practical.
Light quality: Halogen bulbs emit high-quality lighting, creating stunning visual effects.
Affordable: These lightbulbs can be very affordable.
Functionality: Halogen bulbs are dimmable, perfect to create an intimate atmosphere.
How do you change a lightbulb with a prong?
Many halogen bulbs will also have two prongs at the base that allow them to connect to your home's electricity supply. If your halogen bulbs are very small, these pins may be delicate, so you need to be careful when replacing them with new lightbulbs.
Wondering how to change a halogen lightbulb with a prong? Follow the below steps:
Firstly, make sure you switch off your light, giving the bulb plenty of time to cool off. Halogen lightbulbs get extremely hot and can cause nasty burns if you aren't careful.
Next, remove whatever casing the bulb is in. Some halogen bulbs may be exposed but others will be set inside another object.
You can then take out the bulb by carefully pushing it down and turning. Please note, some settings will mean you don't need to rotate your halogen bulb to remove it.
Check that the light is switched off to prevent any accidents before continuing.
Now, put on a pair of thin, protective gloves before handling the new bulb. This is essential to prevent future issues with your new lightbulb (more on this coming up).
Look into the light fitting to check where your new bulb's prongs will need to fit. Gently insert the lightbulb and if necessary, rotate to lock it into place.
See the tradespeople we've checked and recommend for your job
Why can't you touch the glass on a halogen bulb?
Halogen light bulbs are quite delicate, especially when they are small with tiny prongs, so need to be handled with care. But why can't you touch the glass on a halogen bulb?
Well, did you know that your hands are actually covered in natural oils? These oils can mean a thin residue is left on the halogen bulb after you touch it. Frustratingly, this can cause hot spots on the bulb which over time may even shatter.
How can a professional help with halogen lighting?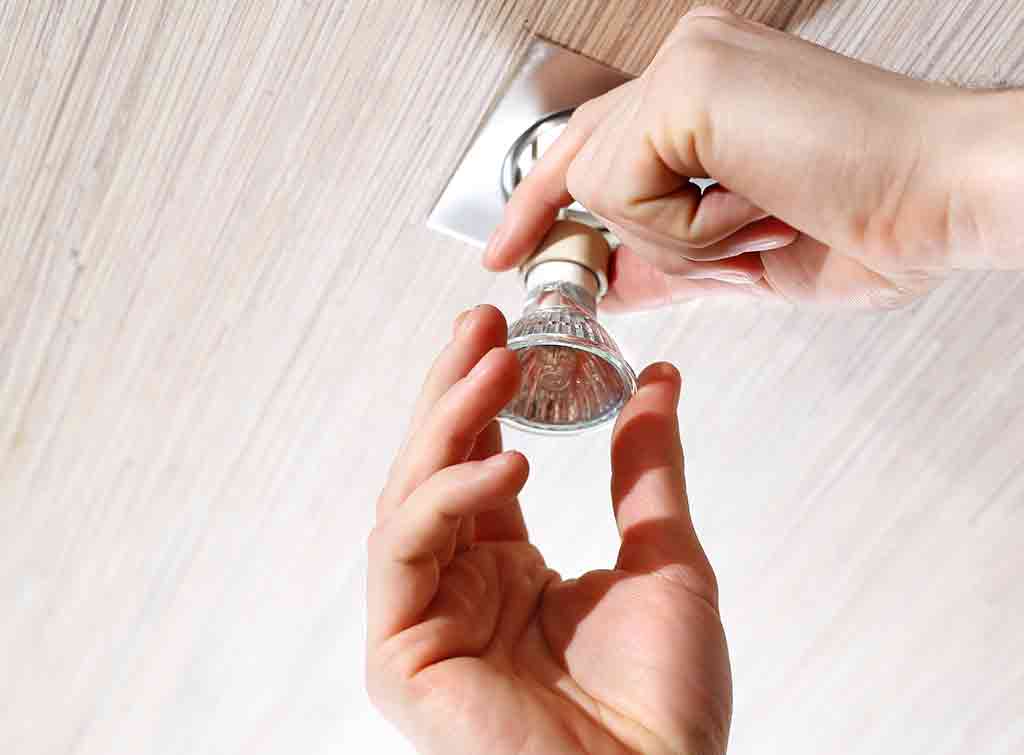 We depend on lighting to illuminate our homes, offices and other settings once the sun sets. Different types of lighting can also be used to decorate and add visual interest to your property. Halogen lightbulbs are a great choice thanks to their affordability and the quality of the light they emit.
Many people will be happy to change a halogen lightbulb themselves but if this feels a little too complex, you can of course hire a professional to do the work for you. Another reason to hire an electrician is if you want to install new lighting inside or outside of your home. This can save you the time and energy of doing the job yourself.
If you're considering hiring an expert, why not search our database of trusted members. You'll be able to connect with a range of electricians in your area at the touch of a button. Plus, you can guarantee excellent, high-quality results and avoid any mistakes that you may make during installation.
For some incredible halogen lighting options, visit the Ufurnish website. With wall lights, pendant lights, floor lamps and more, you can be sure to find something to suit any interior design scheme.
How much does professional outside light installation cost?
For anyone looking to increase security and visibility outside their homes, installing outdoor lighting is a great solution. This can be an excellent deterrent for intruders and help you to feel safer at home.
Wondering how much professional outside light installation costs? The average price of outdoor security lighting is £150. For more prices and to further explore outdoor lighting, check out our exterior light installation cost guide.
Which trade should you use for the job?
For any issues with lighting and electrics, an electrician is the best tradesperson to assist you. With the right training, experience and qualifications, you can be sure your project is in safe hands.