How to run an armoured cable to a shed
Connect your shed or outbuilding to the mains with our guide on how to run a cable to a shed. With step-by-step tips and advice on when to use an electrician.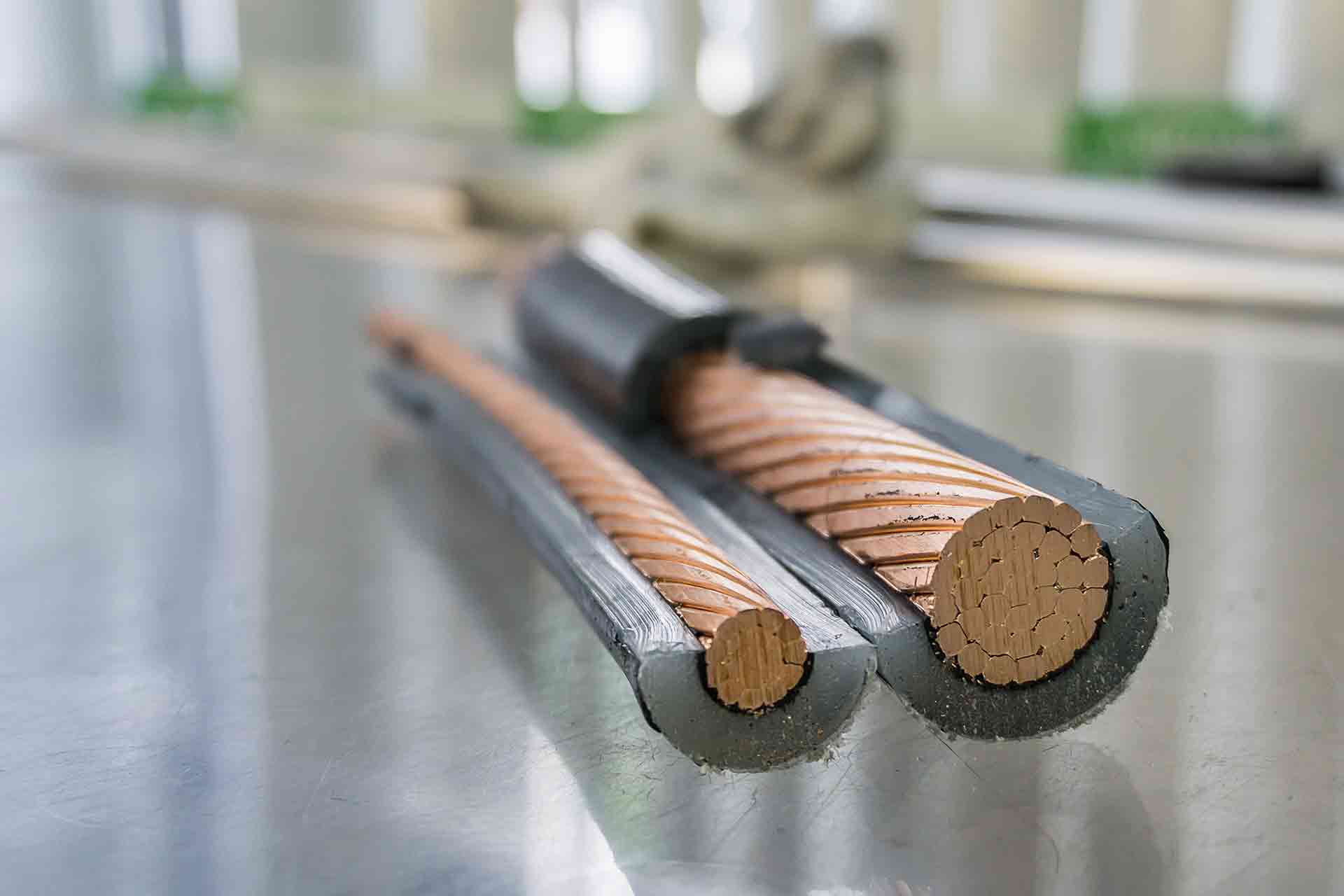 Why should I run a cable to my shed?
If you need power for your shed, or any other type of outbuilding, then you'll need for it to be connected to the mains via an SWA cable. This stands for "steel wire armoured" cable and is ideal for the job as it's waterproof and not prone to rotting. It can also be positioned underground, keeping your children and pets safe.
Connecting an SWA will provide you with electricity and lighting, as well as the option to add heating. It's a great way to turn an external building into a practical extra room, such as for a home office, gym or even a man cave. If you're considering a shed conversion then it's one of the most important stages too.
Alternatively, a specialist can look at this scope of work when building a new outbuilding. Our outbuilding cost guide goes into this in more detail.
How can I run an armoured cable to my shed?
There are nine key stages involved in running the cable, which we will cover in more detail below. It's worth highlighting at this stage that this is very complicated work and if you're not familiar with electrics there is a real risk of harming yourself or others.
Electrical wiring outside is classed as a special area, under part P of the building works. We would not advise any electrical DIY works be conducted in a special location unless done by a professional. If the work is done badly you could injure or kill yourself or others.
As shown in our electrician hourly rate guide, hourly and day rates are very reasonable. Hiring a professional can remove a lot of hassle and keep you safe at the same time. You can also choose to lay the wiring yourself and have an electrician connect it at both ends and do final tests, to save on costs.
See the tradespeople we've checked and recommend for your job
Step 1: Contact Building Control
Under building regulations, you'll need to get permission before any work can be conducted. Whether you want to run armoured cable to a shed or connect armoured cable to a socket, then you'll need approval.
Step 2: Ensure a safe work environment
Ensure the wire is properly isolated, the connections are switched off – and that they cannot be switched back on again.
Step 3: Check your consumer unit has enough spare capacity
Look at the appliances you want to use in the shed and calculate how much power will be needed. Then check that your consumer unit or fuse box has enough spare capacity to fulfil this requirement without blowing a fuse. More details can be found in our consumer unit guide.
Step 4: Measure the distance from the consumer unit
Using a measuring tape, measure the distance from the consumer unit to the shed. Ensure you leave sufficient slack for corners, as well as for the depth it will need to be buried, or the length needed to run it up a wall.
Step 5: Choose the right cabling
Now you know the distance you need, you must pick the right cable type and size. This will depend on the distance, amount of appliances and the amount of power needed. You can then use this calculator to find the right cable for you.
You can also choose to go for a larger cable to future proof your electrical connections. For example, adding a heater in the future can massively increase power requirements so it's good to be prepared.
Step 6: How to join armoured cable underground and above ground
If you haven't got a cable that's long enough then you'll need to join two pieces together. This can be done with a resin jointing kit. However, if you're asking "how to join armoured cable" then you likely made a mistake with step four.
As such, consider that often the cost of replacement wire of the right length can be cheaper (and safer) than buying a kit to join armoured cables.
Step 7: Lay the cable
The cable can be run above ground, so long as it is kept away from anything that may damage the wire. You must also ensure it isn't a tripping hazard. To achieve this, and stop rodents from destroying the wire, install it at height with cleats.
If you'll be running the cable underground then you'll need to lift the floor to make enough space and depth. Around 500mm of depth is recommended as a minimum. If you're putting the cable through a vegetable patch, it will need to be at least 600mm deep. Lift any slabs, dig a trench and then lay the cabling in place, ensuring it reaches both destinations before filling in the hole.
You may even want to run it through the house, for example, if the consumer unit is at the front of the home.
Step 8: How to connect armoured cable to a socket
With the wire in place, it needs to be connected to a consumer unit in the shed. Whilst people often search for "how to connect armoured cable to a socket" it must be first connected to the consumer unit. If you do not have electrical experience it's essential you hire an electrician for this stage.
Our FAQ section below has details on how to strip and cut armoured cable.
Step 9: Testing
Once the job has been completed it is a legal requirement that the connections and armoured cable be tested. A professional electrician can do this and provide a signed BS7671 electrical safety certificate. A compliance certificate should then be supplied by the operator of the registration scheme, which will cover the notifiable work.
As you can see, this is a tough DIY job, especially if you want peace of mind that there are no future risks from poor wiring work. As such, we would recommend you consult with an electrician before proceeding with the work.
See the tradespeople we've checked and recommend for your job
FAQs
How do you cut armoured cable?
There are no special tools required for knowing how to cut armoured cable. All you need are standard wire cutters, or, if the wire is especially tough, then use a hacksaw.
How to strip armoured cable
Using a suitably sharp knife, cut through the outer protective sheath to expose the wiring inside. Repeat in a lower section and slide off the excess sheath.
Our top tips on how to run a cable to a shed
Ensure you have permission from building control first.
If there are any gaps in your knowledge, or you lack experience, then speak with an electrician to run the cable to your shed.
To save money you can lay the wire yourself and hire an electrician to test and connect it, saving you the hassle of wondering how to connect armoured cable to a socket.
Placing cables below or above ground is essential to protect the cable from rodents and stop it from being a tripping hazard.