Hosting the perfect Platinum Jubilee garden party: 5 top preparation tips
If the reason for Her Majesty The Queen becoming the first British Monarch to celebrate a Platinum Jubilee isn't enough of a reason to celebrate, then we don't know what is. If you're inviting family, friends and neighbours for a royal get-together, here are our top 5 tips to get your garden ready!
In this article, we'll cover:
Hosting the perfect garden party
Long hot summer nights are almost here. And with just under a month away from the Platinum Jubilee Central Weekend, there isn't a better time to get your garden party-ready.
Picture this: friends and family gathered around the fire pit, playing music, and enjoying all your garden has to give. But your garden isn't quite ready?
Don't worry, there's a month to go and we've compiled a list of the top jobs you can do to get your garden ready for celebration on the 2nd – 5th of June.

5 top garden party prep tips
1. Paint the fences
There's nothing quite like a perfectly neat fence with a fresh lick of paint or stain. A fresh fence can take your garden from unkept to party-ready in the space of a day.
What's even better is that a professional can do it for you.
Take a look at how much it costs to get your fences painted.
2. Jet wash your patio or decking
After the storms have brought dirt and dust to our trusty patios and decking, it's time to take them from dull to dazzling.
We've all seen those videos online of paving being jetwashed – now you can sit back in your garden and watch a Checkatrade professional jet wash your garden.
Find out how much patio cleaning costs.
3. Cut back the garden
Imagine the backdrop of your perfectly manicured lawn and your neat and tidy shrubs for those all-important Insta snaps that are about to happen.
Don't fret about getting it done, get a professional landscaper in to give you a helping hand.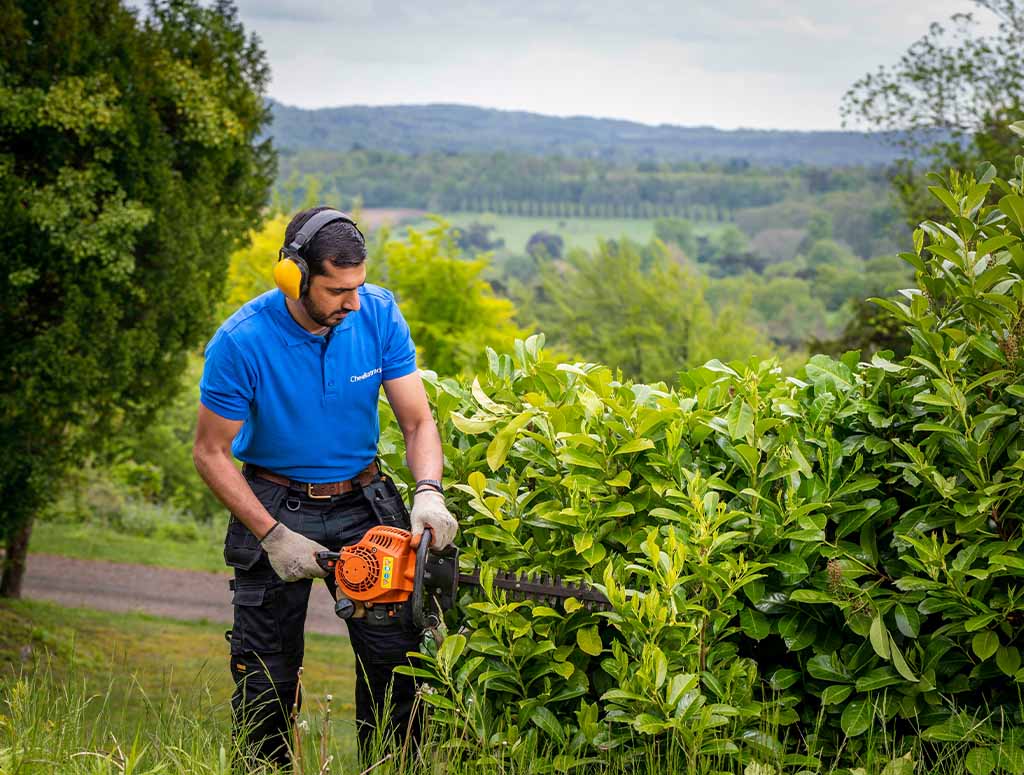 4. Create a home bar
To be the host(ess) with the most(ess), having a place to pour your guests a tipple is key!
Find out how much it costs to create a home bar.
5. Get the music ready!
Make sure your garden is decked out (if you pardon the pun) for all the best summer tunes. Think built-in speakers and mood lighting to create the perfect ambience that you're going for.
Need help getting your garden party-ready?
Gather the troops (aka tradespeople), dust off your dancing shoes and enjoy your garden with your loved ones come 2nd June!
See the tradespeople we've checked and recommend for your job