Planning a kitchen extension
Are you frustrated with your kitchen? Does it lack space? Is it badly laid out? Is it lacking natural light or just too small? If this sounds familiar, have you considered a kitchen extension?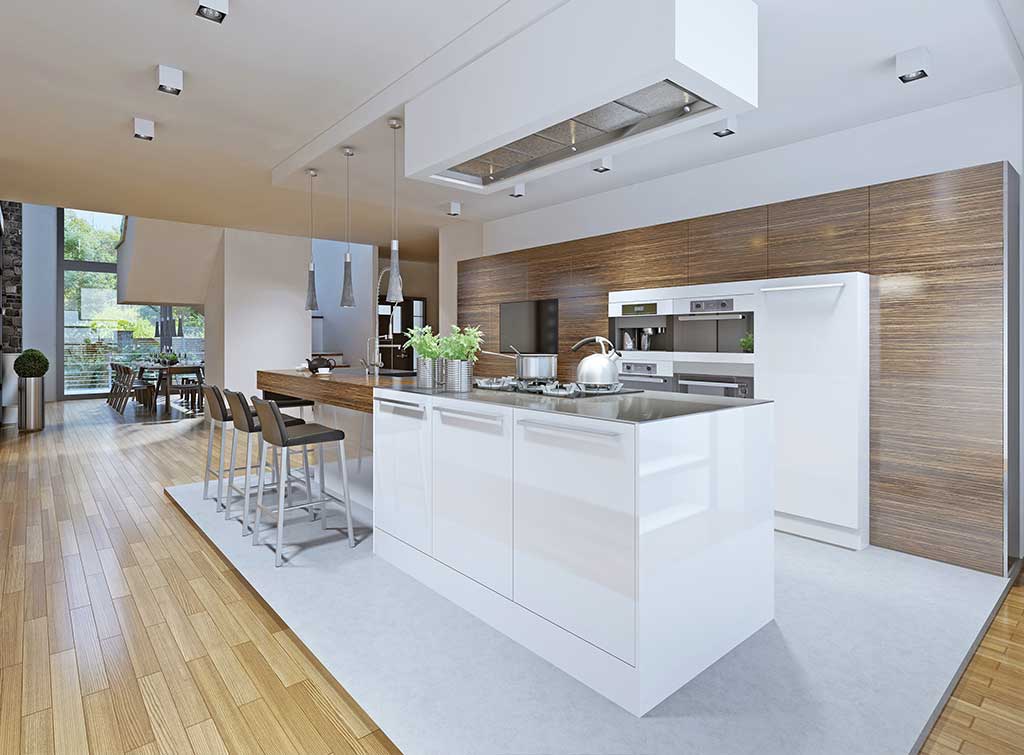 Kitchen extension design and layout
When you're planning a kitchen extension, it's essential that you have a good idea of the design and layout of your kitchen as a whole before you begin thinking about a kitchen extension.
Getting the planning stage right can save numerous problems further down the line and you'll have more chance of ending up with your dream kitchen instead of your nightmare one.
Kitchens are often designed using the 'triangle' layout. The triangle layout involves the sink, oven, and fridge being positioned conveniently so that they are always easily accessible. These three main work areas should be the focus of any kitchen design plan. Once you have decided where they will be located, you can move on to more aesthetic considerations.
It's important to note that any appliances that need electric, water, or gas connections will probably have limitations on where they can be installed. Knowing this before you begin, can help to shape your kitchen design and layout.
Kitchen extension checklist to get you planning
Planning a kitchen extension is exciting. It can also be stressful and end up taking a lot longer and costing more than you expected.
To help your kitchen extension to run as smoothly as possible, here's a handy checklist of some kitchen extension essentials.
Flooring
Cupboards
Worktops
Layout
Colour scheme
Windows and doors
Dining
Breakfast bar/island
Sink
Appliances (oven, dishwasher, washing machine etc.)
See the tradespeople we've checked and recommend for your job
Open plan vs closed room kitchen extensions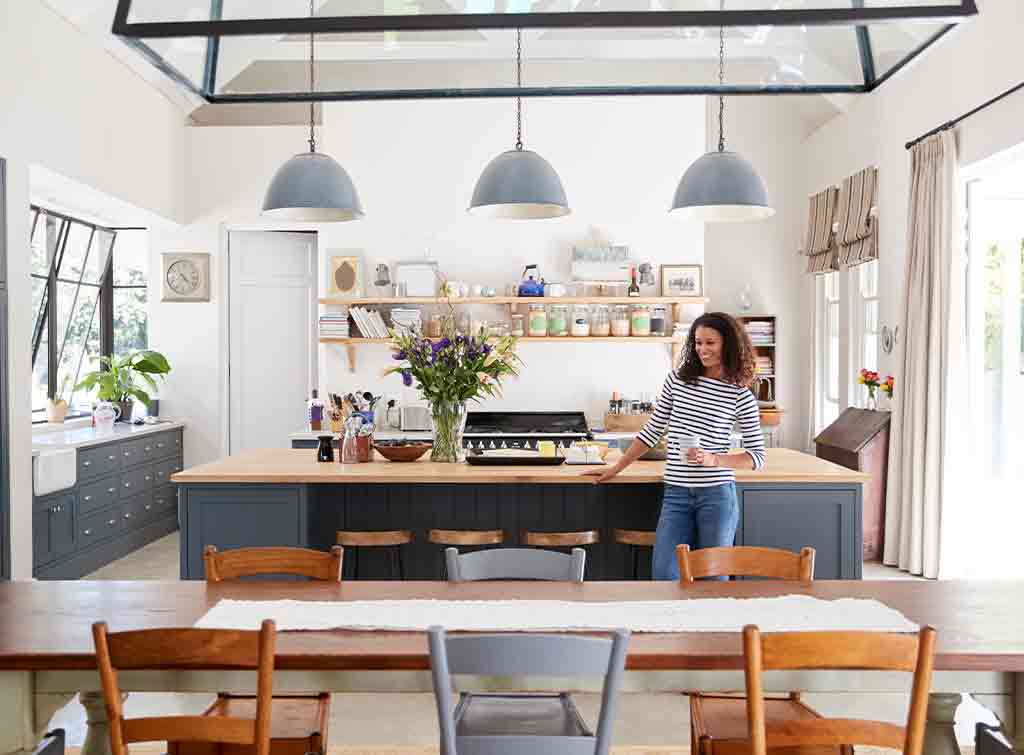 In recent years, open plan kitchens have become a popular choice. They create more space for entertaining and help to unite otherwise separate areas of the home. Open plan kitchens are also great at boosting natural light intake and can easily incorporate a dining area into their design.
Closed room or separate kitchens, on the other hand, create a kitchen that is more private. They are popular with homeowners who think of their kitchen as a working space rather than an area for entertaining.
Separate kitchens help to keep all associated kitchen smells and noises in one room and can be closed from the rest of the home, helping to create a more relaxing environment in a separate lounge or dining room.
Incorporating a utility room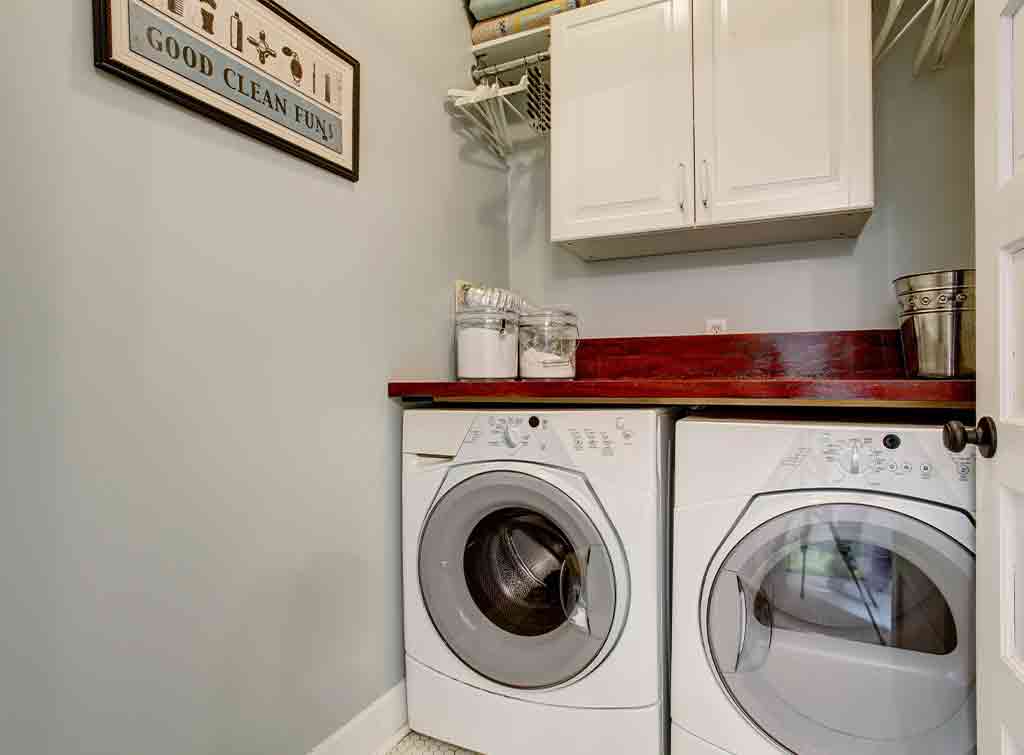 Utility rooms are a great addition to any kitchen space. Having an extra sink, space for a washing machine, tumble dryer, and additional food storage is a great and convenient idea, especially for large families.
Utility rooms also have a positive effect on the actual kitchen. By using this extra space for large appliances and laundry, space is freed up in the kitchen. This extra space could be used for extra storage or even allow for more scope when selecting your preferred oven or fridge freezer.
Do I need planning permission for a kitchen extension?
Planning permission is not always required for a kitchen extension. If the extension meets the criteria of current Building Regulations, it will usually be considered as permitted development and planning permission will not be needed.
For listed buildings and properties locate in conservation areas, planning permission is always required. In this case, you will need to contact your local authority to obtain the required permissions. Your architect or builder will be able to assist with any planning applications.
Choosing an architect and builder
When choosing an architect and builder to manage your kitchen extension project, it's a good idea to get at least three separate quotes before making any decisions. It's also essential that you choose a reputable contractor who can provide all the necessary certifications and accreditations.
Choosing a Checkatrade member is an excellent way to ensure that you are working with a trusted company or tradesperson. Our database of tradespeople includes local businesses in your area that have been thoroughly vetted by us.
Each trade you see with the Checkatrade tick by their name is recommended by us because they've passed all of our checks. On top of this, they come guaranteed (T&Cs apply)!
You can also view customer reviews for impartial recommendations on builders and architects in your area.
See the tradespeople we've checked and recommend for your job
Plumbing and wiring for kitchen extensions
Plumbing and wiring are essential parts of any kitchen extension. When you have chosen a builder to complete your extension, make sure you ask them about how any electrical and plumbing works will be completed.
In many cases, building companies will often work with a preferred electrical and plumbing contractor. In this case, they will organise all works as part of their project management service. If you'd prefer to use your own electricians or plumbers, always ensure that they are available at the right times to avoid any unnecessary delays.
FAQs
How much does a kitchen extension cost?
The cost of a kitchen extension depends mainly on the specifications of the fixtures and fittings. For a standard single storey kitchen extension, you can expect to pay around £1250 per square metre.
For a kitchen extension with a more complex layout and a range of luxury fixture and fitting the cost is more likely to be around £2,500 per square metre.
Kitchen extension are often around 20 square metres in size. Therefore, you can expect to pay anywhere between £25,000 and £50,000 to extend your kitchen.
How do I start planning a kitchen extension?
Before you begin write down a wish list using the checklist above. Next, set a budget. This should never be exceeded, and any costs should be agreed in writing before work begins.
What is a good size for a kitchen extension?
A three-metre-deep kitchen extension will significantly improve the space of an existing kitchen.
How much does the average UK kitchen extension cost?
The average UK kitchen extension will cost anywhere between £1250 – £2,500 per square metre depending on the design and specifications.
Do I need an architect for a kitchen extension?
An architect is not required by law for a kitchen extension. For more complex extensions, however, architects can provide professional advice on the best design and layout for your extension.
Will a kitchen extension add value to my home?
Yes. The average kitchen extension will add between 5 – 8% to the value of your home.