How to generate more leads for your business
The key ingredient in the recipe for business growth is to get more leads. But you know that, that's why you're here!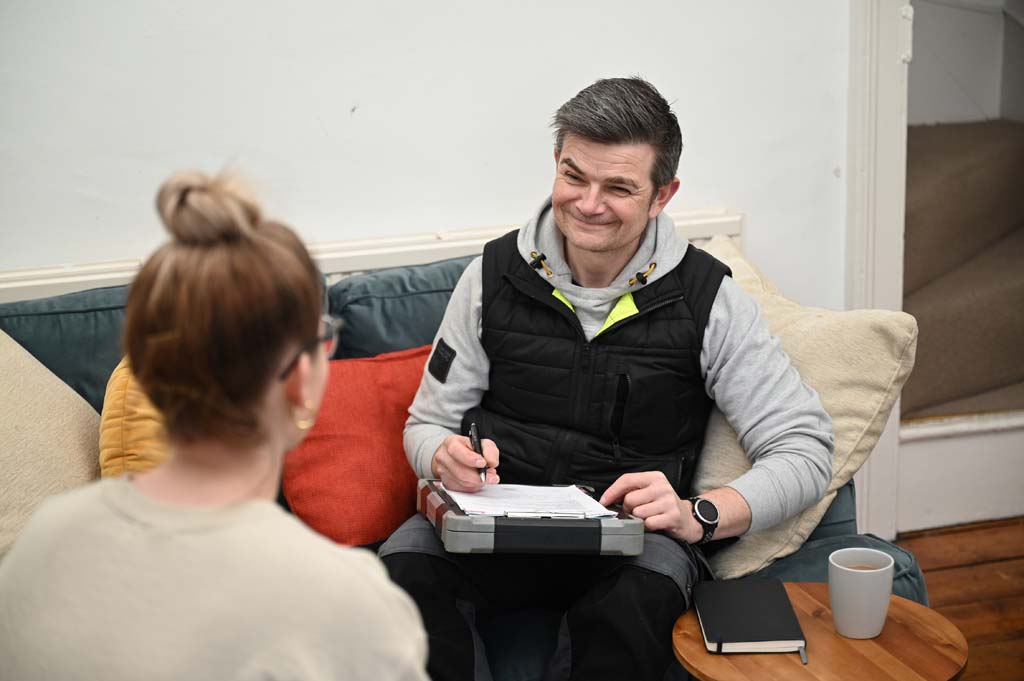 There are lots of different opportunities to get your business noticed, and therefore, to get more leads (potential customers). Let's jump into the many ways that you could get more customers coming your way for quotes on their next home project.
Where to find new customers
Customers are everywhere. But if you want to attract new customers to your business, then you need to know who your customer is and where they're likely hanging out online. Know that, and you can then start to market your business effectively to get new leads.
Do you know who your typical customer is?
A good way to do this is to refer back to your business plan. Take a look at what you set out to achieve when you started your business. You would have thought about your potential customers and therefore potential work to come your way.
Don't have a business plan? We've got your back:


Knowing your typical customer means you can set out on a journey that will get your business in front of them. You may want to focus on one new lead generation approach for now, or several.
Here are lead generation strategies that may be worth thinking about:
Setting up/posting on social media accounts
Creating/updating a website
Becoming a Checkatrade member
Doing sales calls
Using email marketing
Getting your van wrapped
Reckon any of the above would appeal to your customers?
It goes without saying that in order to be successful at any of the above, you need to make sure you're keeping your brand consistent across the range of lead generation tools you'll use.
How to generate more leads from your website
Think your website can do more to bring you leads? It probably can!
Your website is like your virtual shop window. It's got to be fresh and sexy to look at.
It needs to be fresh in terms of how it looks and how easy it is to use, but also that all the information is up to date.
Building a website needs a lot of thought. The main goal of any website is to get leads warm so they're ready for you to get a sale.
But how do you achieve that through your website?
Must-haves to your website:
Easy to use
Looks professional – pleasing on the eye
Is easy for customers to find you when they need help – we call this SEO
Keeping your website up to date
A good way to keep your website up to date is with recent client testimonials, high-quality photos of your latest projects and, of course, your contact details so potential customers can contact you.
There's no point having a website if no one can find it
It's all very well having a website and keeping it up to date, but if people aren't reaching it, then there's no point.
You need to make sure you have a good SEO strategy, are using Google Ads, or linking through from your social media profiles.
Take a look at our handy guide, 'How to market your business online' for some top tips.
No idea where to start with making your website work?
You'll be glad to know there's a much easier way to get your business online.
Websites can be costly and difficult to maintain. For an easier way to get in front of potential customers, then a Checkatrade membership will be the best option.
We know what we're doing when it comes to digital marketing – we have an SEO team That do SEO to the Checkatrade website, which means we're doing SEO for all our Checkatrade tradespeople (members).
Every month, thousands of people visit the Checkatrade website looking for a tradesperson to help them.
All you need to do is keep your profile up to date with images, get reviews from customers and respond to any leads coming in.
No need to faff about with making a website or trying to figure out SEO.
Plus, people trust Checkatrade. In fact, 8 out of 10 people would choose a trade endorsed by Checkatrade compared to one that isn't endorsed*.
Grow your business with the #1 trade directory
And enjoy a range of member benefits too
Start our checks now
How to generate more leads through social media
Everyone's on social media, which is why it's a good way to generate leads through it.
But there's different platforms that have different content types that work for it.
Instagram
Instagram likes high-quality photos and videos of your work.
A good way to get your content found is to make use of relevant hashtags, location tagging and also stories to keep your page engaging and current.
Facebook
Facebook is very similar to Instagram, but you can do longer-form posts and reach a slightly different audience (usually an older audience).
Just make sure that you keep your posts consistent across your channels for brand consistency and professionalism.
You could also invest in Facebook ads to appear as sponsored posts in front of your target audience. You can do this as a local lead generation technique to find potential customers in the area where you would like to do work.
TikTok
If you've got an eye for creativity and you can make your work fun, TikTok could be for you.
It's the social media platform at the moment. In fact, it's competing with the likes of Google for top spot in most popular website.
AND, even more impressive, apparently, Gen Z users are using TikTok and Instagram as their search engine rather than Google.
The key thing to remember when using social media is to make sure that your contact details are easily accessible. Then people who happen to see one of your posts can easily contact you if they like what they see.
Top tip: A Checkatrade profile is a great place to showcase photos of your work whilst also giving people the opportunity to contact you.
How to generate more leads through email marketing
Another way to generate leads is through email marketing.
In order to do this, you will need to gather email addresses through forms on your website or social media.
Be very careful how you manage the data though. You will need to make sure you follow GDPR rules to process and manage data properly.
Once you've got email addresses, you can create a weekly/monthly email newsletter to share your company news, content of work you've completed, or any special offers you may be running.
Email marketing is a good way to share a blog, or a video that you've created.
Make sure it's relevant to your audience (you don't want them opting out), and there's a way for them to contact you.
Generating leads the easy way
All the above sounds pretty time-consuming, doesn't it?
The simplest way you as a tradesperson can generate leads is through Checkatrade.
Treat it as a leg up to marketing your business. Let our trusted brand do the hard work for you, while you focus on your business and customers we send your way.
Every month, thousands of people come to Checkatrade looking for a tradesperson they can trust to do the work they need.
If you're up to date with your profile and actively responding to leads, then you've got a good chance of keeping your diary full.
As long as you pass our rigorous vetting system, you can add our good name to yours and be a part of the trust we've built over the last 20 years.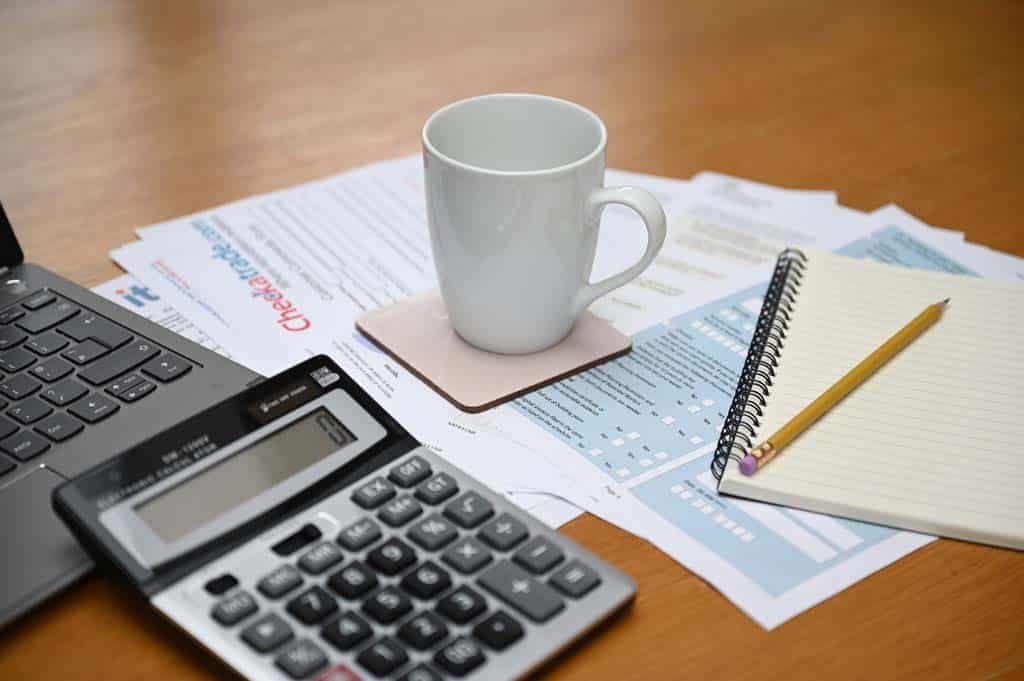 FAQs
What is lead generation?
Lead generation is the process of getting more customers for your business.
When you get a call, message or email asking more about what it is you do – BOOM, you've got yourself a lead.
Why are lead generation strategies important?
When you're out on a job, you plan what you're going to do, don't you?
It's no different for when you're looking to get leads for your business.
A lead generation strategy will allow you to sit back and see where you have a good chance of getting in front of your customers and getting them to contact you.
More leads mean potentially more business, which means higher profits and opportunities to grow as a business.
What lead generation strategies work best?
This all depends on who you're trying to appeal to.
If you're looking to appeal to homeowners in a certain area near you, then you might look to do a traditional method, like leaflets.
Or, if you are looking to appeal to a larger area or multiple counties, and your know your customers are searching online, then they may come through online, like social media or through your Checkatrade profile.
How do you generate leads daily?
We like your ambition, but this is hard work, although not impossible. To generate leads daily, you'll likely need to be trying a few methods of lead generation.
You need to do everything you can to make sure you're getting your business out there for your potential customers to see every single day.
How do you generate a lot of leads?
It's important to use different lead generation techniques to generate a lot of leads.
Leads are never guaranteed, but you can increase your chances of winning work by joining Checkatrade. 8 out of 10 people would choose a trade endorsed by Checkatrade compared to one that isn't endorsed**.
Grow your business with the #1 trade directory
And enjoy a range of member benefits too
Start our checks now
*Claims are sourced from a survey conducted by Deep Blue Thinking on a nationally representative UK sample in November 2021.
**Claims are sourced from a survey conducted by Deep Blue Thinking on a nationally representative UK sample in November 2021.