How to start a construction management company
Construction managers' skills and expertise are widely valued and their services are always in demand. This is especially true today, with UK construction growing at its fastest rate in more than five years. Current market conditions make now an ideal time to start up a new business in the sector. However, with so much information…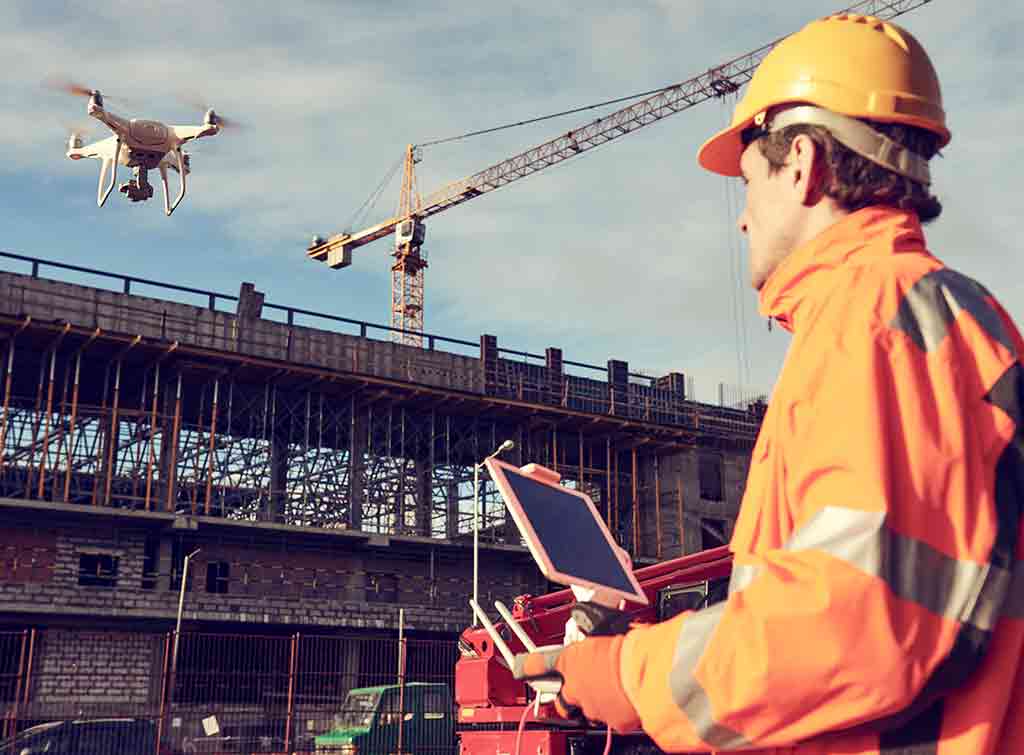 Construction managers' skills and expertise are widely valued and their services are always in demand. This is especially true today, with UK construction growing at its fastest rate in more than five years.
Current market conditions make now an ideal time to start up a new business in the sector. However, with so much information online it can be tricky to understand how to become a construction project manager, let alone a self-employed one. This guide consolidates all the information you need in one place, including necessary qualifications, top tips and frequently asked questions.
How to become a construction manager without a degree 
The majority of those looking to set up a business in this field will already have some experience on site. This is vital for an understanding of how to complete builds safely, on time and within budget. If this is you, you'll already be qualified to become a self-employed general contractor, even without a degree. That said, it's essential to understand the legal distinction between a sole trader and a limited company before moving forward with your plans. You can read more about that here.
Those without any experience will typically need a bachelor's degree in a relevant subject, such as construction science, architecture or engineering. Builds are now becoming more complex, especially in infrastructure, so it's key to possess specialised knowledge recognised by industry. Most courses will require you to arrange a placement to gain on-site work experience, while some universities may also offer extended study through a master's degree programme. Once graduated, you will be able to pursue self-employment.
Developing connections 
It's still important to focus on professional development even if you're a construction manager with extensive in-field experience. Becoming a member of the Chartered Institute of Building (CIOB), for example, will grow your professional network and develop new business opportunities. It will also keep you up to date with the latest industry news and important changes, such as legislative updates.
Joining the Checkatrade community can reap similar rewards, when you become a member, you can access an ever-growing network and connect with fellow members covering all different trades. It's a place to ask questions, give or receive advice and share best practice.
Keep in mind a Construction Skills Certification Scheme (CSCS) card will be needed to access and work on construction sites. This certificate is a vital first step for growing your business and offering your services across different areas of the construction industry.
How do I start a construction management company?
When starting out, you'll first need to register the name of your business with Companies House and then decide on its legal structure. Construction managers are responsible for interviewing and selecting subcontractors to work on site, so you'll need an up-to-date list of industry connections to call upon once you secure a pipeline of work. This will include architects, builders, surveyors, M&E businesses and engineering firms.
You'll also need to decide which sub-sectors of construction you're going to target:
Residential buildings
Commercial buildings
Transport and infrastructure
Industrial construction
Environmental construction
Finally, make sure you also have the necessary skills to establish and run a construction management business successfully:
Quality management – ensuring that all subcontractor work is maintained against set standards
Cost management – keeping on top of budgets and ensuring the project remains profitable
Safety oversight – identification of hazards and provisions to keep people safe
Administration – managing the different contractual agreements on site and guaranteeing all legalities are handled effectively
Business plan
Your business plan should determine the areas of construction in which you plan to specialise, if any, as well as whom you will target and what your goals are over the next five years or more. If you already have experience in a sector such as civil infrastructure, it would be best to note the key decision makers in this field and understand where your business might be able to help.
However, remember the main draw lies in your skill, expertise and experience. Businesses will want to work with people they trust and know can manage the often-complex nature of today's builds. As such, networking should form a key part of your business plan and a portion of your time should be spent developing your personal brand. After all, most self-employed contractors are awarded work based on their reputation.
For more general tips on starting your own business, read our guide here.
Marketing strategies
Digital marketing can be extremely effective for helping your business grow during the early stages. Your time will be stretched as a start-up, so decide what tools you're going to use and when.
A great marketing tool here is the Checkatrade membership. This will open doors to more than three million monthly users – ideal for those looking to develop a relevant and trusted list of contacts.  What's more, it gives you the flexibility to pick and choose where you want to work, the jobs you want to take on, as well as flexible membership options to suit your business and budget.
Social media can also be ideal for sharing ongoing and completed work, while professional networking sites will put your brand in front of people who matter. However, be sure to keep these up to date as an empty feed or an unanswered message can do more harm than good.
FAQs
 What do construction managers do?
Construction managers oversee planning, design and completion of construction projects. They supervise the day-to-day running of a site from start to finish, including management of all tradespeople, contractors and consultants. They are employed to keep projects consistent, on budget and to schedule.
Can construction managers start their own business?
Yes. The ability to coordinate different stakeholders while keeping an eye on targets translates well to the pressures of running a business.
What qualifications do you need to be a construction manager?
There are many routes into the sector, either via work experience, paid employment or vocational studies. Construction manager jobs often require a National Vocational Qualification (NVQ), a Higher National Diploma (HND) or a degree, in a relevant field. Also, gaining chartered status by CIOB is important as your career develops.
Is it hard to become a construction manager?
Being a construction manager demands a high degree of patience and skill, which can prove challenging. But that's also what makes it such a rewarding career.
How much do construction managers make starting out?
The average starting salary for construction managers is £29,000 a year. Self-employment may mean you earn more to begin with, but this will depend on how much business you bring in. Keep the average salary in mind when employing people so you're able to attract the best talent.