How to start a lighting design business
Lighting design has become more popular in recent years, with both building managers and businesses now paying closer attention to how lighting affects the people inside their buildings. As such, now is a great time for tradespeople to seize on this interest and start up their own lighting design business. Becoming a self-employed lighting designer…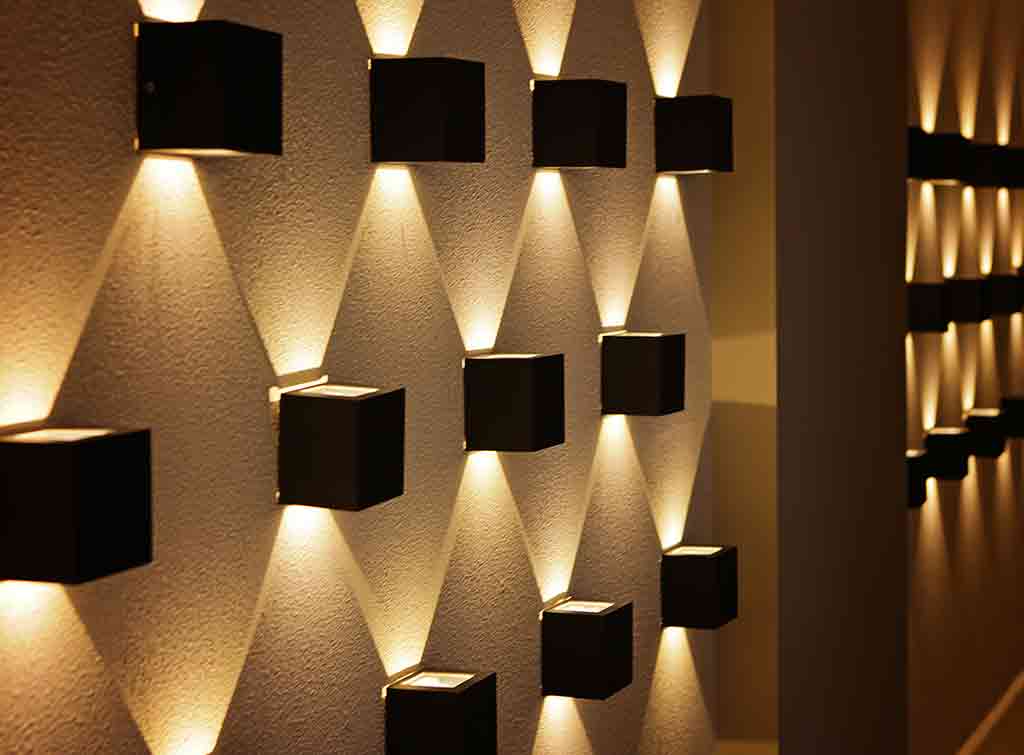 Lighting design has become more popular in recent years, with both building managers and businesses now paying closer attention to how lighting affects the people inside their buildings. As such, now is a great time for tradespeople to seize on this interest and start up their own lighting design business.
Becoming a self-employed lighting designer means you choose your own working hours and the type of organisation you want to work with. But perhaps the biggest draw is helping bring clients' visions to life and improving the experiences of those living or working in a building.
Starting a new business can be daunting, especially in an emerging or developing industry. This guide makes that process easier, running through everything needed to get you up and running.
How to become a lighting designer
Lighting designers will often move into the job naturally from a similar field, such as facilities management or building and interior design. Those who enter the industry this way will be able to develop new business opportunities using their existing network of contacts – especially if they've worked with clients on other major design projects.
Even if you have some experience, it's important to possess the right credentials. Doing so will convince prospective clients that your business is capable of developing effective lighting designs that meet their needs.
Essential lighting designer qualifications are typically a bachelor's degree or Higher National Diploma in interior design, architectural studies, lighting design and technology, and electrical engineering. Those who have no industry experience but still wish to set up a business would benefit from pursuing one of these qualifications, particularly if placement years or work experience is built into the course programme.
What skills do I need? 
As a lighting designer, you'll be confident working with computer-aided design (CAD) packages and editing software. You'll also need to be comfortable consulting technical documents, building regulations and design briefs from clients, not to mention have a good understanding of how different electrical equipment works. An eye for design will help, as will the basics of running a start-up. More on that below.
Broadly speaking, these are the essential skills needed when starting a lighting design business:
An eye for interior and architectural design
Knowledge of different lighting strategies
Problem-solving skills
Understanding of how building regulations affect lighting design
Ability to read technical documents
Working knowledge of different electrical systems
Keen interest in the latest trends
Organisation and planning
Getting started with your business
The first thing to decide when starting your lighting design business is the legal structure. You'll have to choose whether you work as a sole trader or become a limited company. There are pros and cons for either route.
As a sole trader, you'll be able to start up quickly as there's less paperwork but you'll also be legally liable. Establishing a limited company, on the other hand, offers greater legal and financial security but often takes much longer to set up. Based on your structure, you may also need to register for taxes and VAT. Click here for our in-depth guide on the key differences.
Establishing a business plan
Ask yourself whether you'll remain a lone consultant or if you envisage building a bigger team in the future. If you do want to hire staff, you'll need to factor in those costs. Either way, your business plan should include a strategy for growth, including key targets, projections and long-term goals. It's also wise to take note of all early expenses, such as licences for CAD software. These will be essential for any project you take on.
Market research will help to determine the types of services you can offer, as well as your USPs. Commercial lighting design is an emerging field, so there's plenty of opportunity to stand out from competitors. You may find there's local demand in residential properties or that architects and project managers are looking for lighting designers with a specific specialism such as public buildings or corporate real estate.
For more tips and advice on starting your business, read our general guide here.
Growing your business
As a lighting designer, your biggest selling point is your knowledge and expertise. Make sure projects are always completed to specification and ask clients for feedback – both good and bad. Use these learnings to develop your business proposition. You might find that certain lighting strategies work poorly in certain settings; this knowledge can then be factored into future discussions with other clients.
With many contracts in the built environment awarded on reputation, you'll also need to dedicate time to networking. Industry events and panels are great ways to get your brand out there, and they will also keep you up to date with the latest trends and techniques.
Digital marketing is arguably the most effective tool for lighting designers. A well-designed website with high-resolution images is a must, as is strong branding. The industry is visual by nature so take advantage of different platforms to:
share high-quality images of completed projects
promote recommendations and appraisals from customers
connect with prospects
upload blogs and company updates.
One of the hardest tasks for any start-up is building a reliable and relevant list of contacts. Checkatrade's membership makes this process a lot easier, offering an ideal platform for you to market your business to millions of unique visitors each month.
FAQs
What does a lighting designer do?
Lighting designers plan the lighting for residential, commercial and industrial spaces. They work with clients to develop a solution, while also operating alongside architects, managers and other built-environment professionals who have a stake in the build project.
How much does a lighting designer earn?
Earnings vary based on experience:
The average lighting designer salary in the UK is £28,000 a year.
More experienced lighting designers earn around £36,000 a year or more.
Starting your own business in lighting design gives you the potential to earn more than the average. Pursuing your market niche and marketing effectively allows you to grow your customer base and charge a premium for your consultancy. Altogether, this can result in greater earnings than working for an employer. Keep in mind the industry averages if you plan on hiring staff.
Who hires the lighting designer?
On large-scale commercial projects, the lighting designers will generally be employed by the architect or construction manager. However, businesses or contractors can hire lighting designers to work on residential, commercial or industrial areas.
What education or training does a lighting designer need?
Newcomers to lighting design typically require a bachelor's degree or Higher National Diploma in a relevant field such as architecture, interior design and electrical engineering.
How do you become a certified lighting designer?
Certification can be obtained from the Chartered Institution of Building Services Engineers (CIBSE).