How to start a successful car wrapping business
With limitless potential and low start-up costs, starting a car wrapping business is a great career move. It's ideal for anyone interested in working with their hands and creating something beautiful every day. This guide is a fantastic resource if you're unsure where to begin when starting a vinyl wrap business and building a company you can be proud of.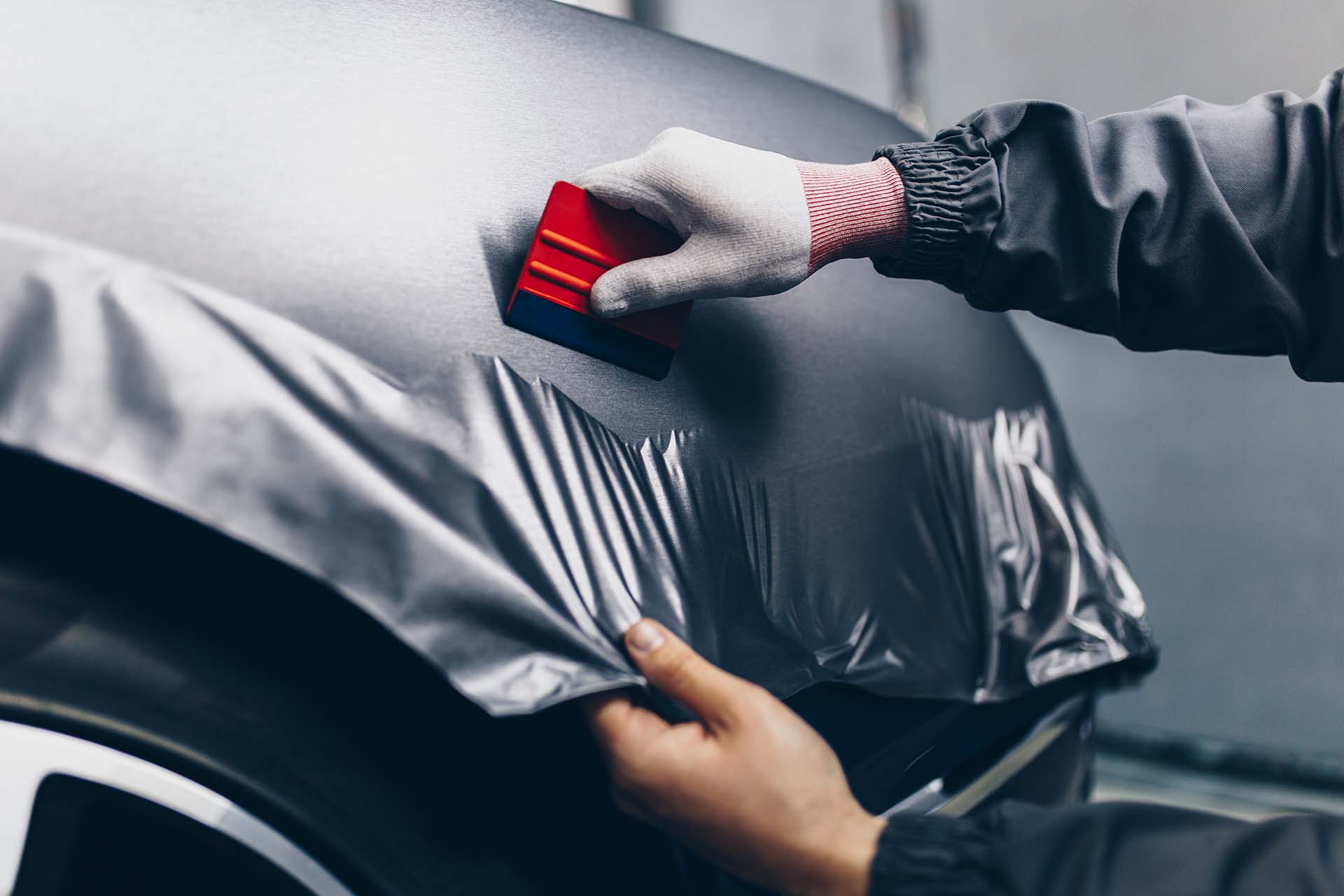 How to start a car wrapping business: First steps
Explore the market to learn what vehicle wrapping customers are looking for. Speak to others in the industry and talk to friends and family members.
Have the experience and training necessary to carry out vinyl wraps. If not, you can always hire employees or invest in the necessary training yourself.
Consider where you'll operate from. You'll need large pieces of equipment and technology for big vehicle wraps. If you plan to start by working on smaller car wraps you can always choose to operate out of a van.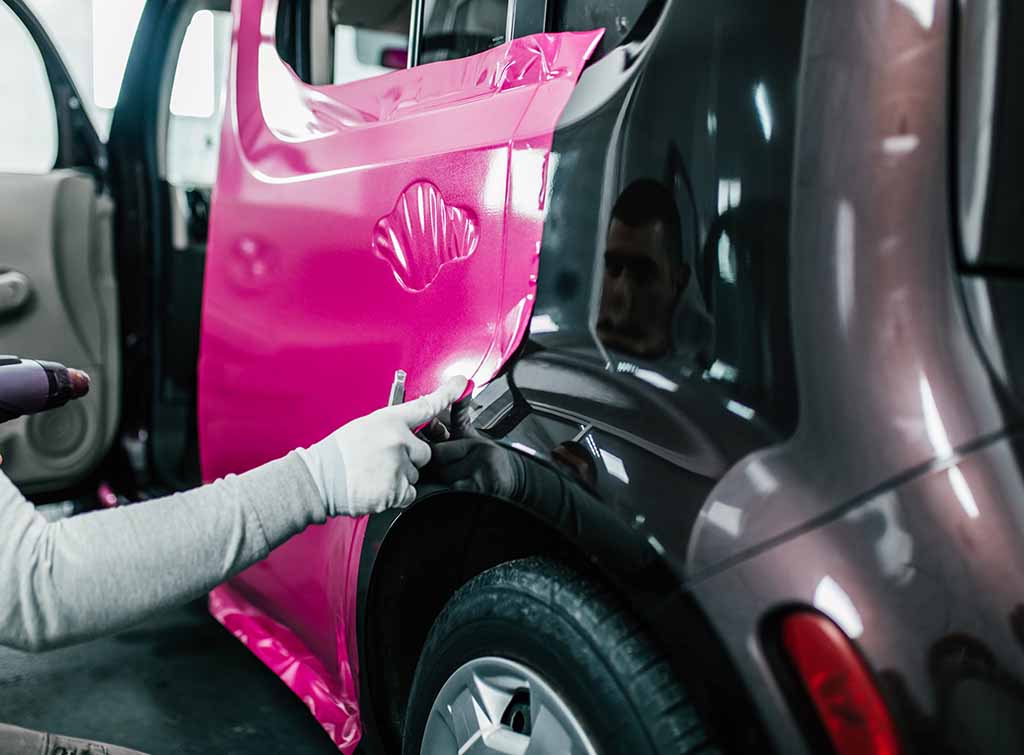 Setting goals for starting a vinyl wrap business
Take the time to decide what direction you want your company to grow in. The best way of doing this is by setting goals when starting your vinyl wrap business. These goals can cover any area of your new company, from the number of employees to the amount of turnover you want to make in your first year.
Any goals should be SMART. Be specific with what you want to achieve, decide how you'll measure your progress, make the goals achievable and realistic, and set a time frame in which to complete your goals.
Putting together a car wrapping business plan
Every new company needs a comprehensive business plan. This will help you shape your new company. If you plan to seek investment, your investors will also need to see that you've carefully planned out how you'll run your new business.
There are four main areas to cover, and we've summarised these below:
Financial
Start by deciding how you'll fund your car wrapping business. Will you use savings, a loan or credit cards to cover your start-up costs? For more details on getting started, view our 'how much does it cost to start a car wrapping business' section below.
You also need to research how much your competitors charge. This should help you decide on how to price your services. Finally, if you don't have a head for numbers, consider working with an accountant.
Marketing
There are many ways to market your company but the best way to attract customers is to offer the most in-demand services. A great way to reach new clients is to advertise your business. This can be done for free on social media or if you have the funds, you may wish to pay for advertising. Running promotions is also an excellent way to bring in new customers.
If you're starting a vinyl wrap business, a fantastic way to connect with clients is to join Checkatrade. Along with free marketing materials you can also share in the thousands of customer leads we get on a monthly basis. What's more, being a Checkatrade member can help to give you credibility with new clients.
Logistics
Logistics cover the day-to-day running of your company, from the region you'll cover, to the services you'll offer, and the hours you'll work. These choices will help shape your business from the ground up.
You also need to decide whether you'll hire workers. You can always decide to recruit more employees once your company is up and running.
Legal
There are a number of legal aspects to starting up a new vehicle wrapping business that are essential. Deciding on a company structure is a big consideration and if you need to know more about the different options, check out our sole trader vs limited company guide.
In addition, you'll need to register your business with Companies House and ensure you pay the correct amount of tax and National Insurance.
Coming up with car wrapping business name ideas
Before you register your new company, you'll need to choose a company name. If you're looking for car wrapping business name ideas, consider the following:
Pick a name that is catchy and memorable to ensure customers don't forget it.
Ensure no other local companies have the same name or this will be very confusing for your customers and could cause issues.
Why not choose a fun, unique company name? You can even use a pun to make your new business stand out above the competition.
FAQs
Is wrapping cars profitable?
Your vehicle wrap profit margin will depend on a range of factors. These include:
The current financial climate
How much you charge for your services
The quality of your work
The strength of your brand
The demand in your local area
The services you offer
How much does it cost to start a car wrapping business?
As with any new company, there'll be initial costs you need to cover. So, how much does it cost to start a car wrapping business? Well, thankfully, you can start small in this industry, operating a mobile vehicle wrap company. This means low start-up costs, so you won't need a large initial investment.
Some of the main start-up costs for a car wrapping business include tools, equipment, materials, insurance, and a van. Running low on funds? One of the best ways to save money is to join Checkatrade. As a valued member, you'll have access to our Buyers Club with excellent savings on essentials like insurance and tools.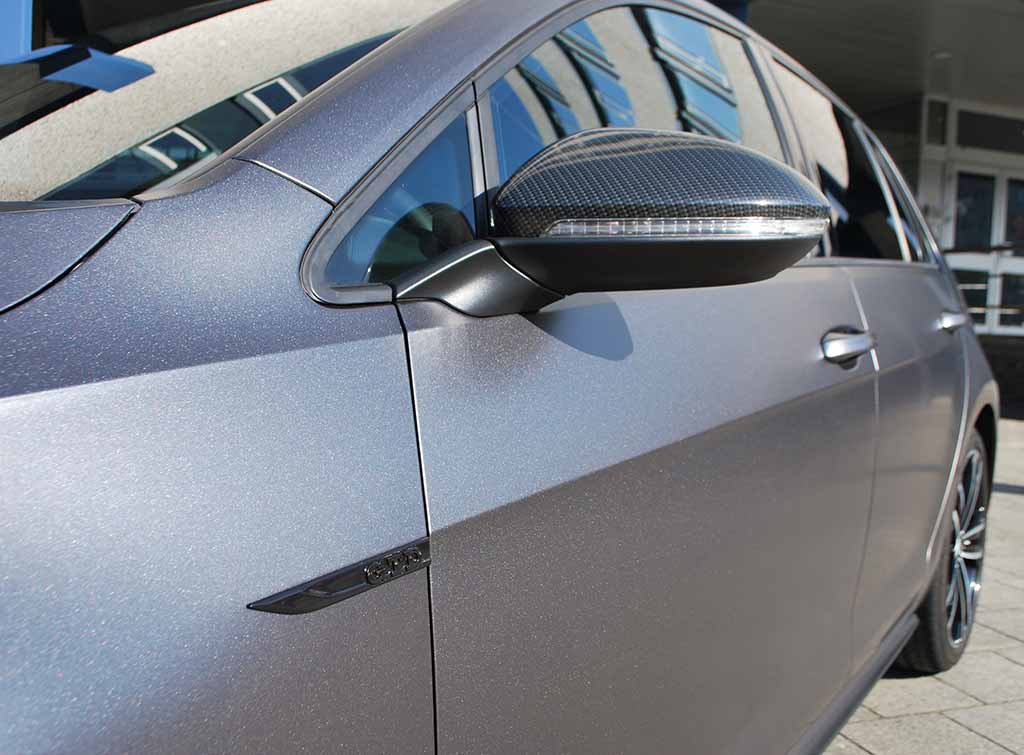 How much does a car wrap business make?
Wondering how much a car wrap business makes? Well, as we mentioned earlier this will depend on factors like how much you charge and the services you offer. Generally speaking, the average UK salary for vehicle wrappers is £25,000 but owning your own business will mean the amount you earn will be different.
Luckily, once you have all the necessary tools and equipment, you'll only need to pay for materials that cost in the hundreds while charging in the thousands for your work. With low ongoing overheads (insurance, petrol, materials etc) your vehicle wrapping business will be profitable in no time.
Useful checklist for starting a car wrapping business
Learning how to start a car wrapping business is a great choice as more and more people are looking to personalise their vehicles.
Creating a business plan is a great way to give your company the best start possible.
It's important to spend time working out how you'll fund your business, keep accurate financial records and ensure you make a good profit.
Start up costs for a car wrapping company include insurance, tools and a van.
Vehicle wrapping companies can be very profitable, but this will depend on a range of different elements.