How to start a gardening business
Maintaining and transforming gardens and landscapes can be satisfying and rewarding work - especially if it's your own business that's blossoming. In this post, we'll guide you through everything you need to know about starting a gardening business to help you embark on your new venture with confidence.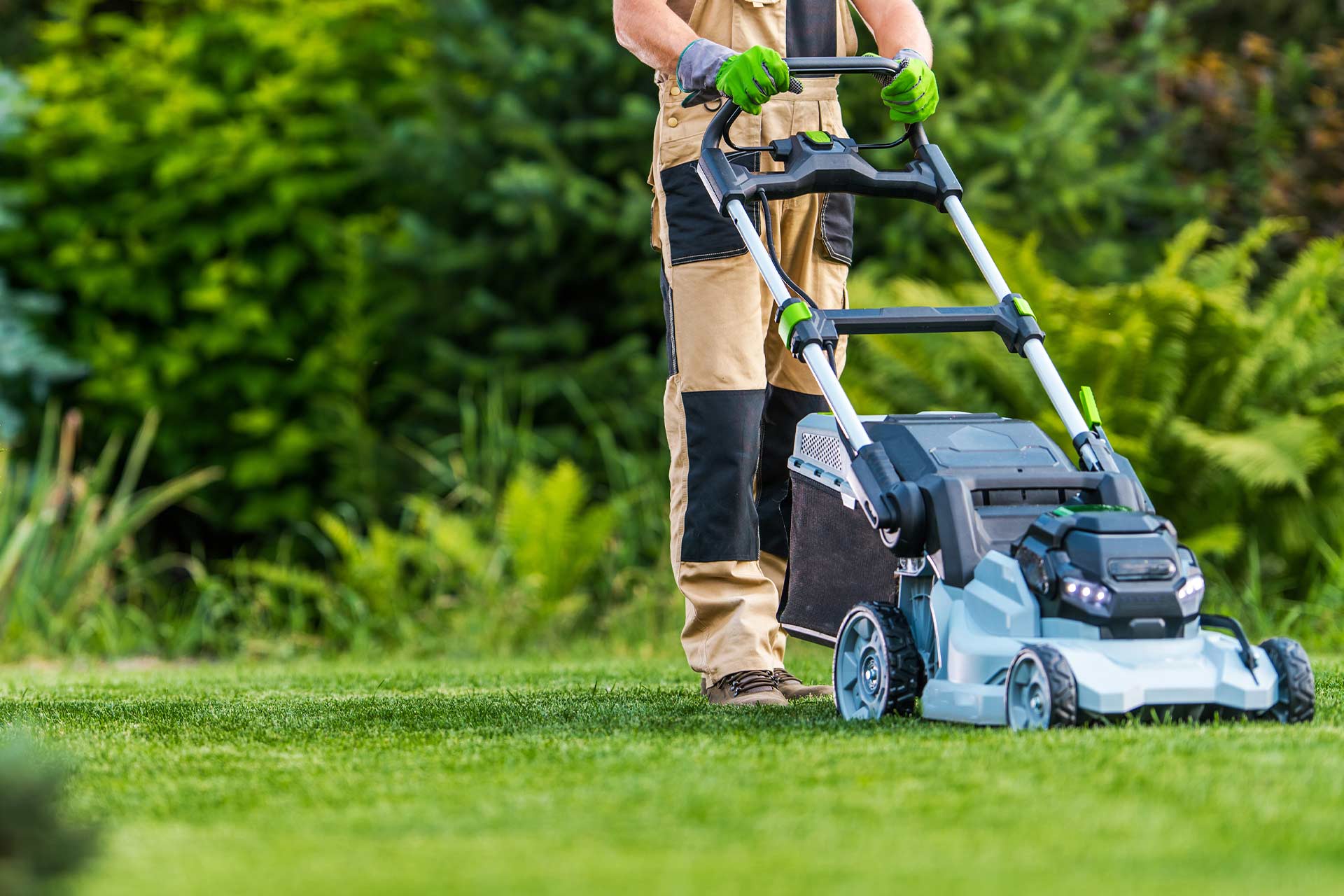 Gardening is a fantastic job, enjoyed by many hard-working tradespeople across the nation. You'll stay in good shape physically while enjoying lots of fresh air and a constantly changing workday. In short, gardening is a great career choice.
If you've been working as a gardener for a while, it may be time to branch out on your own by learning how to start a gardening business. And there's plenty of work out there if you do. Last year, the Checkatrade website received an average of 113,000 searches per month for gardeners.*
Most gardeners charge an average of £20 per hour or £150-£200 per day, and with minimal overheads, it can make for a very profitable business.
This guide is designed to support you through this exciting change. We'll be covering everything from how to reach customers to getting your tools and equipment. So, keep reading to learn all you need to know about starting a gardening business of your own.
Prefer to jump straight in?
Sign up to our 'Become the Boss' series for help getting your gardening business started in no time.
You'll receive one email a day with actionable tips. There are seven emails in total (plus a cheeky bonus email) featuring fellow tradespeople who were once in your position with their top advice. At the end of it all, you could be the founder of your new business.
Simply add your email below to make the most of this free business advice.
Create a business plan for your gardening business
Before you take the first step on your journey to starting your own gardening business, there are a few key areas to consider.
If you're wondering how to start a gardening business, you'll be wise to begin with a business plan.
It will outline your goals and how you intend to achieve them. It'll also help you to stay focused and make informed decisions.
Enter your email address below for your free business plan template:
Training and qualifications
If you have plenty of experience and knowledge as a gardener, you may feel confident enough to launch your new business without gaining any additional qualifications beforehand.
However, we recommend investing in some recognised qualifications.
Courses range from six months to a few years and range from a Level 1 Certificate in Horticulture Skills up to formal RHS qualifications. Many colleges offer part-time courses that include on-the-job training too.
It is worth looking into the regulations and certification around the use of pesticides and certain chemicals and tools too.
Other useful skills and attributes
While experience is key to impressing customers with your work and getting those all-important recommendations, another essential part of being a successful gardener is having the right personal attributes.
Do you have what it takes?
Horticultural and landscaping knowledge
Attention to detail and highly organised
Interpersonal skills and great customer service
The ability to lead and manage and have conviction in your decisions
Patience, fairness, integrity, and self-awareness
Enthusiasm and endurance
How to set up your gardening business – step by step
You may be wondering about how to become a professional gardener from a practical point of view. Things such as how to run a business, how to get the right insurance, how to get new customers, and get the best deals on equipment and tools. Let's take a look.
Register your business
First things first, decide on a name for your new business. It should be unique and catchy but also relevant to your business offering.
Next, you have a few decisions to make about how you'll operate your company. For instance, what services will you offer, what hours will you work, and where will your business be based?
Make sure you understand how to pay your taxes, VAT (if relevant), and national insurance. You'll need to register your business with HMRC and complete a self-assessment tax return every year.
We recommend hiring an accountant to help with your finances.
Get business insurance
Insurance for your gardening business is more important than you might first think.
You are your business, so it's important to insure your business properly so that your income is protected if you're unable to work. You should also consider insurance for your work vehicle, tools and equipment, and any stock you wish to cover.
Public Liability Insurance (PLI) is highly recommended to cover your liabilities toward your customers, members of the public, and third party property. While employers' liability insurance is a legal obligation if you employ anyone else as part of your business.
All Checkatrade members are required to have PLI to become a member.
Finances
Take the time to work out your finances before beginning the process of starting a gardening business. You'll need enough to cover start-up costs for things like tools, insurance, a van and marketing.
Looking to save money on business essentials? Checkatrade members receive exclusive member discounts on tools, vans, fuel, insurance, and more.
You'll need to be organised with your accounting and bookkeeping, keeping records of business expenses and invoices.
Pricing
Owning your own gardening business means you have the flexibility to set your own prices for the different services you offer. It's important to keep your rates competitive while also charging enough to cover your overheads, like the cost of insurance and new tools.
If you're unsure how to price your services, the following guides give average amounts charged by professional gardeners. You will find lots of helpful guidance and tips, plus average costs for different services:
Guides
Average prices
Residential lawn mowing – £25 per hour
Pruning – £70 per hour
Weeding – £25 per hour
What tools do I need to start a gardening business?
Gardeners rely on a range of different tools and equipment to make their job easier and tackle challenging issues. It's always worth investing in the best quality tools you can afford as they tend to last longer and be more effective.
The following list covers all the most important tools to get you started:
Spade
Shovel
Lawnmower
Strimmer
Trowel
Goggles
Secateurs
Gloves
Pruning shears
Watering can
Strong boots
Fork
Rake
Kneeler
Wheelbarrow
Chainsaw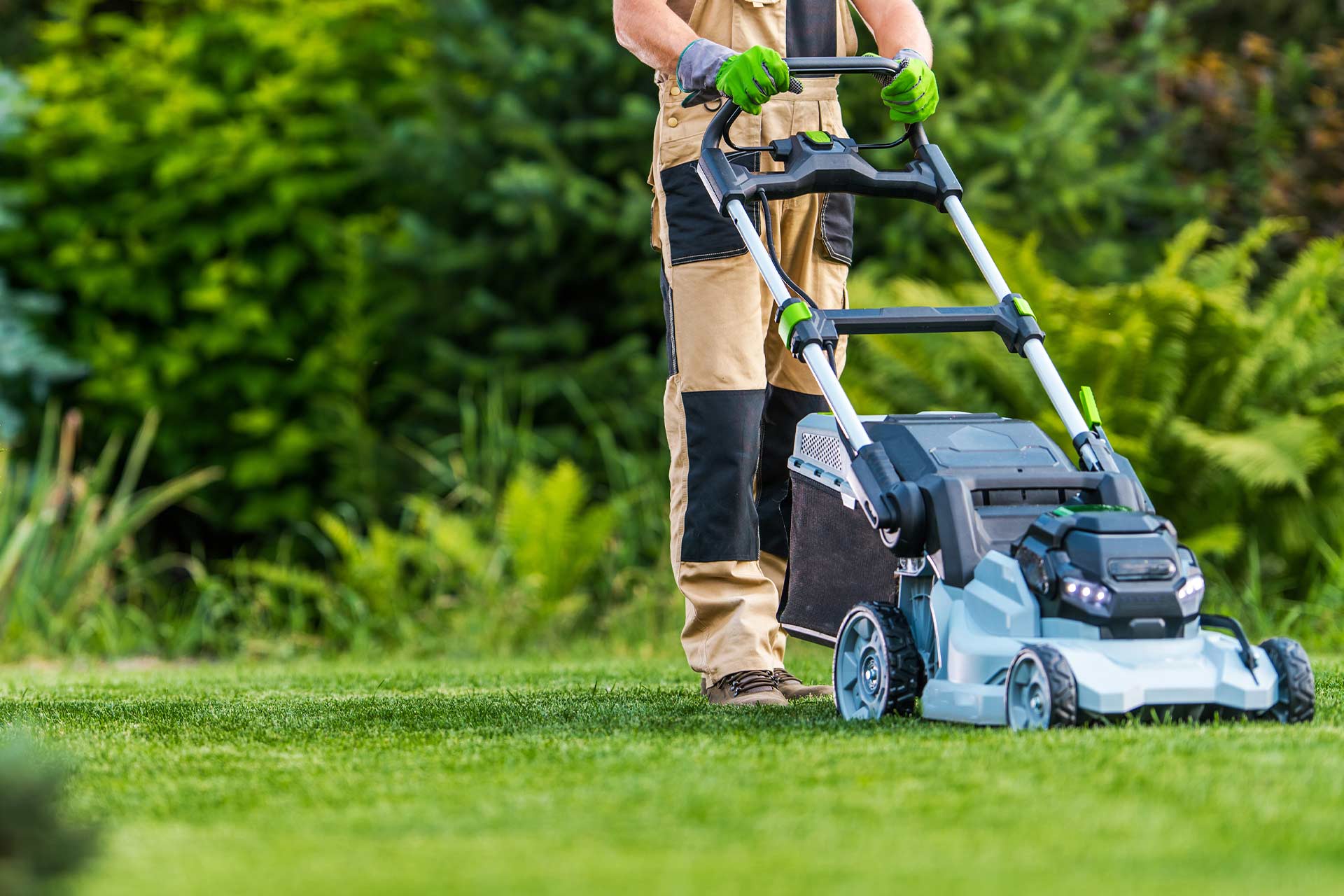 How to grow your gardening business
Of course, you'll need to work out how to find new customers to keep your diary nice and full. It's always worth nurturing your relationships with current clients as they can offer great reviews, testimonials, and referrals.
You can also consider using advertising to build awareness with new clients. This can be expensive, although one of the more affordable ways to reach customers in a specific area is by direct mail.
Checkatrade members have the opportunity to feature in our leading trade directory, which is delivered to homeowners around the country.
Another very effective way to promote your new business is through digital marketing. This can be achieved in a number of ways:
Create a company website
Use social media. It's free and can help you reach a range of prospective customers
Join a dedicated trade directory such as Checkatrade
Save money and time marketing your business
With our digital marketing strategy and strong online presence, becoming a Checkatrade member makes it easier for customers to find you.
As a member, you can display customer reviews, testimonials, and examples of your work on your profile page.
And with the Checkatrade tick by your name, it makes your marketing just that little bit easier, as 8/10 people would choose a trade endorsed by Checkatrade, compared to one which isn't**.
We'll also help you with free marketing materials and help to increase your business's visibility on Google.
More than just a directory listing
Receive help, support, advice and a range of money-saving discounts to help make your business a success
Find out more
Become your own boss in 7 days
You could get your business started in just 7 days with the help of our 'Become the Boss' series.
To get trade business insider secrets sent to your pocket, put your email address in the form below so we can help you to get started.
FAQs
Is a gardening business profitable?
Owning a gardening business comes with many costs, but you can also look forward to a decent profit. Most gardeners charge an average of £20 per hour, or £230 per day if you're a landscape gardener. You'll then need to account for your overheads and tax before you can work out your profit and wages.
How long does it take to become a gardener?
If you're looking for a gardening qualification to become a gardener, you can expect it to take anything from 6 months to a few years, depending on the course you enrol on.
What qualifications do you need to become a gardener?
You don't need any formal qualifications to become a gardener, but passion, knowledge and experience go a long way in this industry. However, you can take NVQs, City & Guilds courses, or even RHS courses to boost your skills and credentials.
How do I get paid as a gardener?
There are many ways to get paid as a gardener. As well as doing regular maintenance such as mowing and weeding, you can offer garden transformations and makeovers as well as consultancy-style work too.
How much does a gardener make a day?
A gardener can make around £150-£200 per day depending on the amount of work and the type of project being undertaken. Landscape gardeners will typically charge on a per-project basis.
Turn your passion into a career with the #1 trade directory
A Checkatrade membership can help to grow your new business
Tell me more
*Checkatrade search data 1st January – 31st December 2021
**Deep Blue Thinking 2021 Trade Perception Survey