How to start a pest control business
Embarking on a fulfilling journey towards owning your own pest control business takes courage and confidence, but the potential rewards far outweigh any initial challenges. Interestingly, there are many different types of pests that can affect homes throughout the country, meaning there will always be demand for pest control experts. So, how do you start…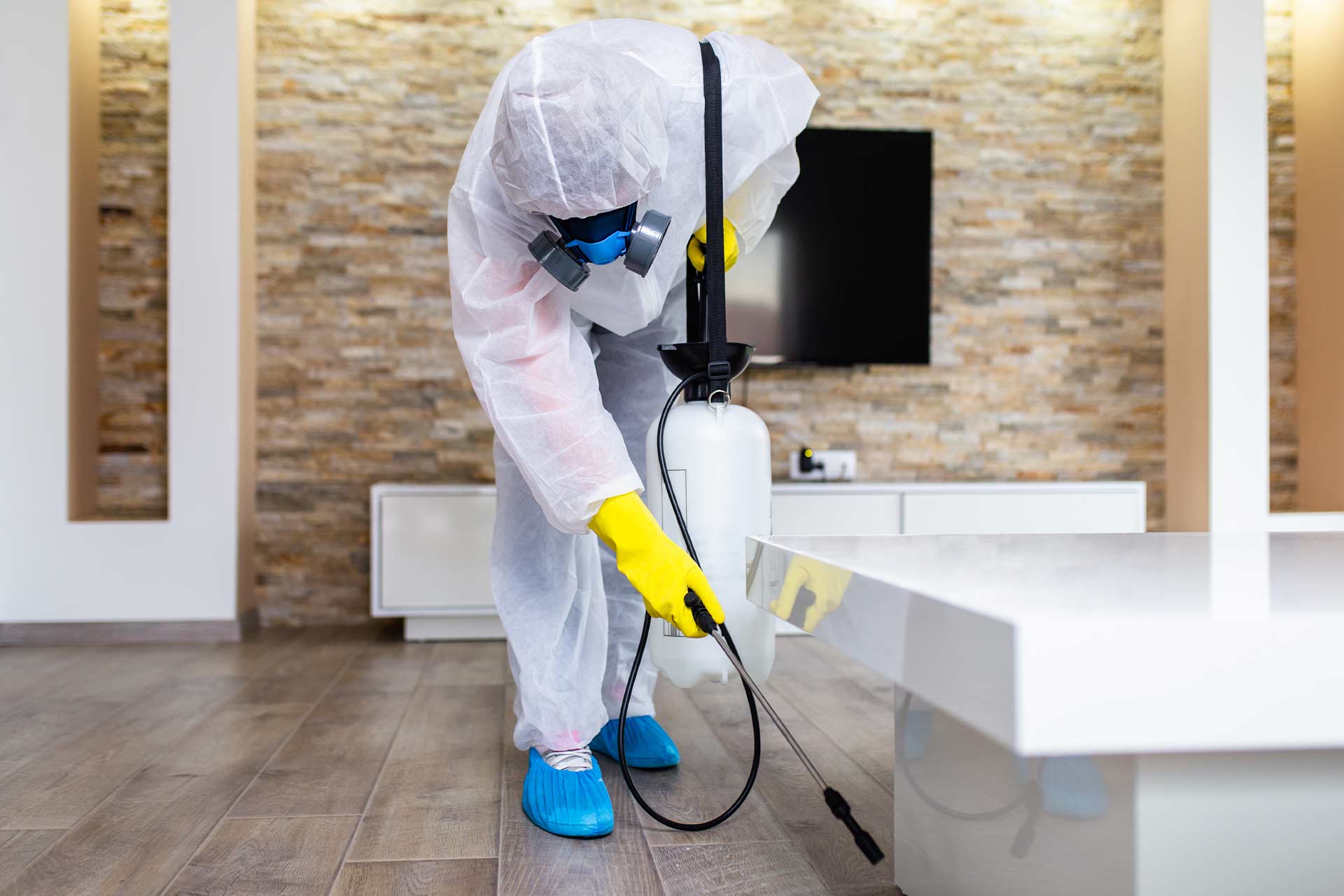 Embarking on a fulfilling journey towards owning your own pest control business takes courage and confidence, but the potential rewards far outweigh any initial challenges. Interestingly, there are many different types of pests that can affect homes throughout the country, meaning there will always be demand for pest control experts. So, how do you start a pest control business?
Join us as we delve deeper into the intriguing world of pest control. We'll be covering vital topics like who can start a pest control business, what you need to get started and financial considerations.
Who can start a pest control business?
Unfortunately, pests will always be an issue in the UK, ranging from rats to insects and even birds. This means a steady flow of work for anyone choosing to work in pest control. Wondering who can start a pest control business? Well, if you're already working in this sector, you'll likely have the necessary qualifications but for those just starting out, you'll need:
Proper training in this sector through an apprenticeship or a foundation course in pest management.
A good level of experience. This'll be a huge advantage when beginning your pest control company. You'll know the industry inside out and be able to take on more challenging, lucrative jobs.
At least a level 2 pest management qualification.
It's also worth noting that there are other courses in areas like practical vertebrate trapping and using rodenticides safely. In addition, the BPCA is a great source of support when starting a pest control business
Is pest control a good business to start?
Bad news for homeowners but great news for anyone considering founding a pest control company, pests aren't going anywhere. In fact, it's likely that pests such as rats are already making a home in the walls and attics of thousands of homes.
Pest control is a good business to start due to high levels of demand, but you can also choose to work the normal Monday to Friday 9-5 hours. Although, it's worth mentioning that working weekends may be more profitable. Plus, with such a wide range of different pests, your workday will be varied, making for great job satisfaction.
It's important to also remember that you'll need to work with dangerous chemicals, and this job can be physically taxing. It's vital you follow proper safety protocols to ensure you stay fit and healthy.
What do you need to start a pest control business?
Once you're confident this is the right career path for you, you'll need to know what you need to start a pest control business. There are a few different considerations for getting started in this sector, including:
Having training and experience in pest control. It's essential to know the industry you're working in and have hands-on experience if you want to successfully branch out on your own.
Deciding on a unique and memorable company name is a must when looking for customers.
Finding a way to beat the competition means your business will stand out and help to attract customers. Luckily, joining Checkatrade will increase your visibility on Google and give your new business credibility.
Signing up for insurance will help to protect your fledgling company legally and financially (more on this later).
Funding will be needed for initial start-up costs (more on this later too).
How to start a pest control business
Ok, you're ready to learn how to start a pest control business. Remember, every business is different and will face unique challenges. To help you navigate them, consider the below tips:
Funding: Always ensure you have sufficient start-up funds before leaving your current job. You can choose to save the money yourself or speak to a financial institute about taking out a loan. It's also vital you're fully informed when it comes to repayments and interest rates.
Type of company: Decide whether to be a sole trader or a limited company. Both have their benefits, so it's worth taking the time to do a little research. To make things easier, read our sole trader vs limited company guide.
Company name: If you are creating a Limited company, you have to choose a company name and register your new business with Companies House.
Business plan: Create a business plan including the logistics of your business such as where you'll be based, what services you'll offer and whether you'll hire any employees.
Goals: Set a few initial goals for your company. These can help to keep you focused and always moving forward, and can include financial goals, customer goals and training goals.
Insurance: Ensure you have the right insurance in place. For more information skip ahead to our 'what insurance do I need for pest control' section.
Finances: Consider your company's finances, including how you'll pay for tools, a van and insurance. You also need to ensure you fairly and competitively price your services so you make a profit while not overcharging your customers.
Marketing: Marketing is essential to finding new customers, this can be done in a number of ways. If you're low on funds you can use social media or word of mouth for free. Alternatively, you could pay to advertise in your local papers or using direct mail. Finally, becoming a Checkatrade member is a fantastic way to grow your new business and reach customers as we receive over 3 million homeowner searches each month. We'll even provide you with free marketing materials!
Do you need a license for pest control in the UK?
It's important to remember that pest control can be hazardous and unless you follow the proper procedures and safety guidance, you're putting yourself and others at risk.
Wondering "do you need a license for pest control in the UK?" The answer is yes, definitely. You'll need a Specified Certificate in the Use of Pesticides and these are available from the National Proficiency Tests Council.
How much does it cost to start your own pest control business?
Starting any business venture will require a certain amount of funding which is unfortunately unavoidable. Luckily, there are a wide range of lenders who can help to support your new company with a loan. So, how much does it cost to start your own pest control business? Well, you'll need to budget for equipment, a van, any necessary training, insurance and marketing.
One of the best reasons for becoming a Checkatrade member is that you'll have access to our buyers club where you can save thousands of pounds on start-up cost for essentials like tools, equipment and insurance. It's also worth noting that once your business is up and running, you'll quickly recoup any funds you paid out.
Is a pest control business profitable?
As pests will always be an issue, it's unsurprising that the pest control business is profitable. This means you can rest easy knowing your hard work will be rewarded with a fair and decent wage. In fact, the average daily charge for pest control is £175, although you'll need to budget for any overheads.
If you want to increase the profitability of your pest control company, you'll generally earn more if you offer services that are different from your competition. Plus, joining Checkatrade means you'll have a unique profile page where you can display customer reviews and testimonials to help attract future customers and increase your business' profitability.
For more information about pest control prices, hourly rates and considerations, why not check out our pest control cost guide?
What insurance do I need for pest control?
Insurance is crucial to protect your new business from legal and financial issues if anything goes wrong. While you'll have to pay for this on a monthly basis, it's more than worth the investment to stop any mistakes or accidents from affecting your livelihood.
Unsure what insurance you need for pest control? We would recommend the following:
Pest control insurance
Public liability insurance
Van insurance
Employer's liability insurance if you are taking on employees
Useful checklist to start a pest control business
Having experience and proper training is the best way to ensure your pest control business will be successful.
Always stay on top of your finances, you could even consider hiring an accountant.
Don't forget to sign up for insurance policies and to apply for the right license when you start a pest control business.
You can locate new customers through marketing such as advertising and social media.