Top training courses for tradespeople looking to get ahead
One of the best ways to grow your business is by diversifying the skillset of you and your employees, so you can take on more jobs and increase revenue. In this blog, we have a look at some of the best training courses available.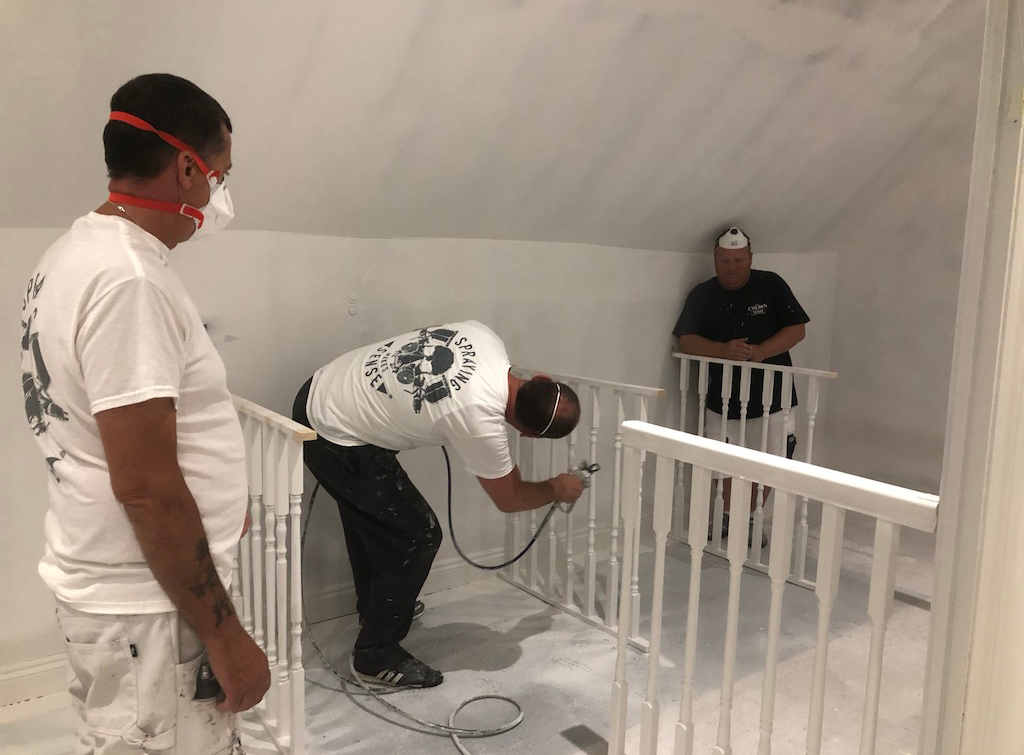 Renewables training for heating installers
The best course of action for heating installers looking to get ahead is to focus on renewable technologies and heat pumps. As part of the Ten Point Plan by the UK government, they are aiming for 600,000 heat pump installations per year by 2028.
Some of the best courses are as follows:
The course has been designed for Heating and Plumbing engineers to provide the necessary skills for the design, installation, testing, commissioning, handover, servicing and fault finding of ground and air source heat pump systems.
Logic4Training – Heat Pump Courses
The course has been designed for experienced heating installers who wish to fit heat pumps in domestic and small commercial properties.
GTEC – Ground Source Heat Pump Installation Course
GTEC – Air Source Heat Pump Installation Course
These courses are designed to provide level three qualifications and cover air to water and ground to water heat pump technologies. The courses also provide detailed theory and practical knowledge.
Electrician training courses
Learn Technique offer a wide range of electrician courses for a range of levels. If you're looking to start a career as an electrician or looking to extend your services or knowledge, there will be a course for you.
Find out more here.
Electric Charger training for electricians
With zero-emission car sales up 89% in 2021 compared to 2020, the future is looking green.
Given the rise, electricians looking to take on more work should look to get training around the installation of domestic electric vehicle charging points. Fortunately, there are a number of relevant courses on offer through some of the nation's leading training providers. Some of the best are:
TradeSkills4U – Electric Car / Vehicle Charging Point Installers Course
The course has been designed to cover all the key skills to install, fault find, inspect and test electric vehicle charging points.
NICEIC – Electric Vehicle Charging Course
This course teaches you how to install electric vehicle charging points in compliance with BS 7671, the Electrical Safety Quality and Continuity Regulations and the new IET Code of Practice.
Proactive Technical Training – Electrical Vehicle Charging Equipment Installation
The qualification aims to provide expert guidance to learners wanting to gain knowledge and understanding on Electric Vehicle charging equipment installation.
Access control training for locksmiths
With lock systems becoming 'smarter' and access control systems more popular than ever, locksmiths looking to add an extra string to their bow might find training in this area a hugely profitable decision. Widening your skillset and accepting access control work will help you to further grow your business and take on more work. If you're looking to get ahead of the crowd, consider booking onto:
MPL Locksmith Training – Access Control Course
The course works through every aspect of access control right from basic standalone applications through to Net2 High Security solutions and advanced access control solutions.
North West Security Systems – Access Control for Commercial Properties and Residential Buildings
This course helps you to increase security and improve safety with effective and affordable access control.
Master Locksmiths Association – Advanced Locksmith Course
Perfect for locksmiths looking to add more to their skillset and begin practicing as a locksmith at a higher level.
Spray paint training for painters & decorators
Unlike other sectors, the painting and decorating market looks largely similar to what it did a decade ago. However, there has been one particular change that has made a big difference. The rise of electric paint sprayers now means that decorators can apply paint over a large area. The tool helps to finish painting projects faster and far more efficiently, however, it's important to understand how to properly use the tool before offering the service. Fortunately, there are now a number of spraying courses that will show you how to use spraying technologies to expand your business:
PaintTech Training Academy – Introduction to Spraying
This course is great for those new to spraying & those who spray already, it is airless training on walls and ceilings.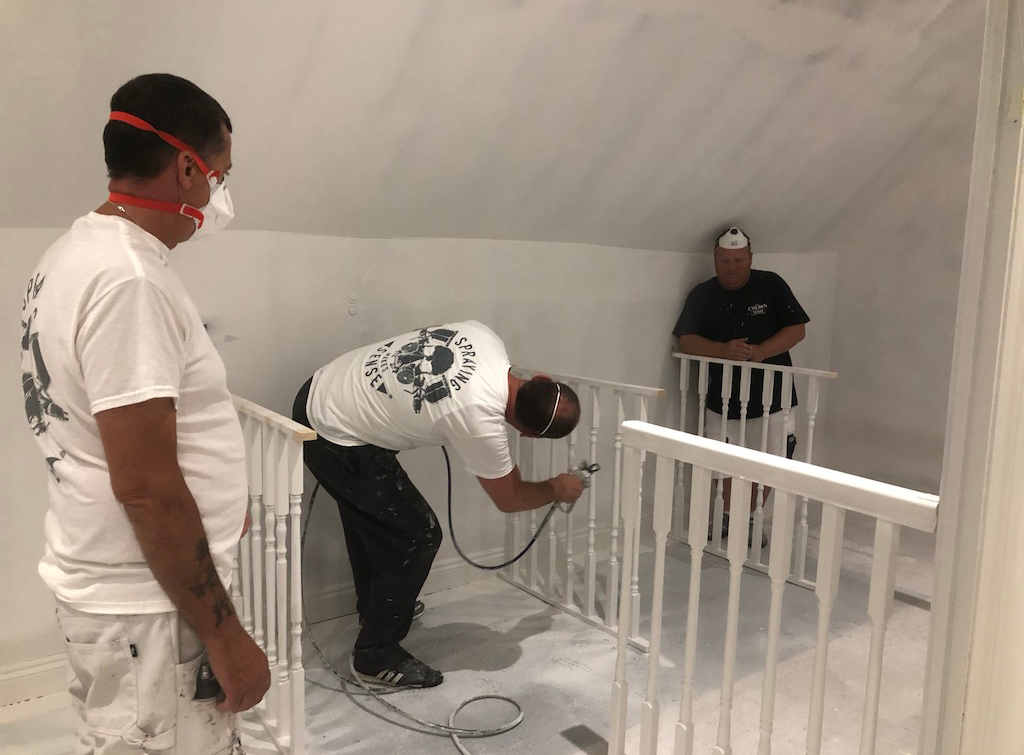 Dulux Academy – Spray Introduction
The course helps to develop an understanding of the setting up of spray machines, including suitable tips and maintenance.
Hi-Tec Spray – Airless Spray Painting Equipment
Through both the practical and theory element of the course, paint sprayers will improve both their competence and confidence in spray painting
Gas engineer training
Options Skills offer a wide variety of gas engineering courses. Courses are initially based in one of their professional training centres. Here you'll learn the theoretical side and the essential practical skills of becoming a Gas Safe engineer.
Find out more here.
Chainsaw training
Even if you use them day after day, there is still something to be gained from undertaking power tool training. There are a number of general power tool courses on offer, but to get the best return on your investment you should look for a course that teaches you a new skill. For example, learning the skills needed to use and successfully maintain a chainsaw can help you to take on more jobs. There are a number of chainsaw training courses available:
Makita – Chainsaw Maintenance and Cross Cutting
The course will cover preventative maintenance that is carried out daily or at regular intervals by the operator.
Kingswood Training – Chainsaw Maintenance & Felling Small Trees
The course allows successful candidates to fell trees commercially up to 380mm diameter.
TKF Training – Ground Based Chainsaw Operator
This course is for anyone who is required to operate chainsaws for cross cutting and felling small trees.
Electric car training for mechanics
Much like electricians, mechanics looking to use training to take on more business should focus on developing knowledge about electric cars. The Institute of the Motor Industry announced in 2020 that only 6.5% of the automotive workforce are currently qualified to work on electric vehicles. With such little competition, it's clear that most mechanics would stand to make more money if they trained around electric vehicles. Some of the best courses on offer to mechanics are:
The IMI – Electric Vehicle eLearning Course
The package is divided into eight modules, each focusing on different elements and learning levels of Electric Vehicle.
Premier MOT – Hybrid and Electric Vehicles
This is a 2-day course that is designed to offer experienced technicians all aspects of hybrid and electric vehicle systems from operations to diagnostics, including safe working practices when servicing and repairing.
Basement conversion training for builders
With the UK's property prices having soared over the last few years, it is no surprise to see that more homeowners are staying put and extending their homes to create more space. However, most homeowners usually convert upwards and outwards, but with older properties that feature a basement, there is an opportunity for builders to discuss the possibility of converting these spaces with a customer. If you're interested in expanding your knowledge on digging down, we've found a few training courses that may help you:
Basement Waterproofing Association – Training Course
This structural waterproofing course is a 3-day event and is normally held twice a year. It covers the basic principles of structural waterproofing, surveying, measurements and quotations, as well as the principles of cavity drain systems.
Safeguard – Basement Conversion Course
This practical hands-on training course explains how to convert an existing basement to BS 8102. It looks at the types of waterproofing system available, their advantages and disadvantages and how to choose the most suitable for a given situation.
Artificial grass installations for landscapers
Maintaining a lawn so it looks a lush, healthy green all year round can be a difficult task for a lot of people – especially those with limited free time. A lot of people are now turning to artificial grass as a solution to their lawn woes – and it's not hard to understand why; it saves countless hours and money, in terms of upkeep and it will always look great. If you fancy getting your fingers not quite so green, here are a couple of artificial grass installation courses that may help you:
iGrass® – learn to install like a professional
On this course, you will learn how to measure an area; how to plan and install; how to load, move and handle grass; what equipment to use; how to prepare a base; the fitting and seaming of grass; the cutting-in of the grass, including around challenging objects and, how to finish the installation with sand infill.
Talasey – Installation of artificial grass for domestic applications
This course helps you to develop the necessary skills to install artificial grass safely and correctly to specifications, tolerances and guidelines, as advised by the industry and manufacturers.