Starting out as a gas engineer
Are you looking for a career change? Do you like the idea of being your own boss? If so, have you considered training to become a Gas Safe engineer? Whether you're 40, 50 or just left school, training to be a gas engineer is an excellent idea.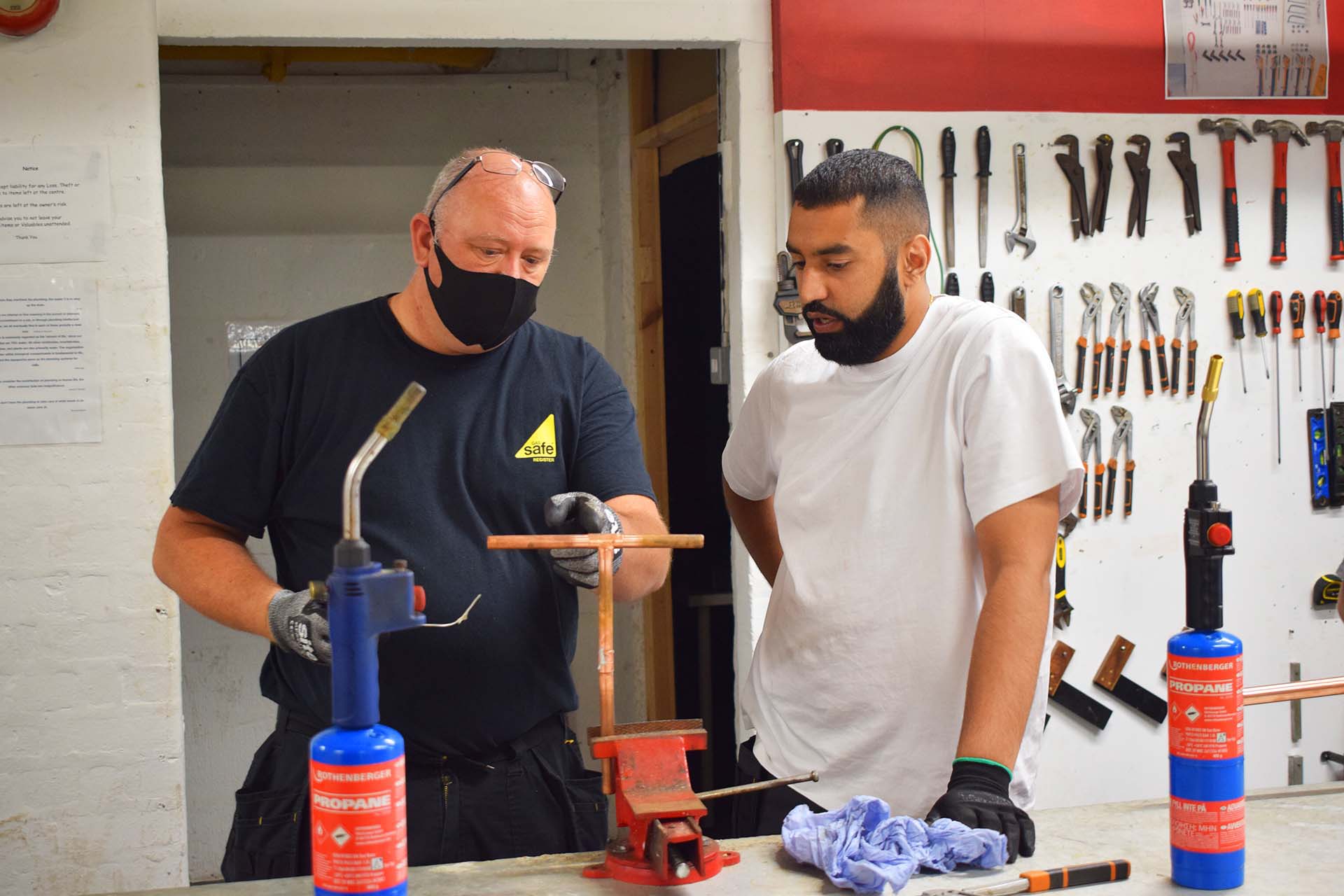 Why train as a gas engineer?
Training or retraining to be a gas engineer could be a great option for you.
You may be:
In a job you don't like and keen for a new challenge.
Leaving or graduated school and now considering career options.
Already working as a tradesperson but want to gain new skills and qualifications.
If you fall into any of these areas, then training to be a gas engineer is an excellent career choice.
Working as a gas engineer requires a wide range of technical knowledge. It can be challenging but it is also highly rewarding. Rates of pay are generally excellent, and you can expect good levels of independence and flexibility in your working life.
What does a gas engineer do?
Gas engineers install, service and maintain all types of gas appliances. Gas engineers work in both the residential and commercial sectors, often alongside other trade professionals on construction sites and in people's homes for renovation projects.
Gas engineers also work with gas pipe systems; cutting, bending, and fitting pipes to connect appliances to the mains gas source. Gas engineers will also be required to attend to suspected gas leaks and ensure the suspected leak is made safe.
All gas engineers must be certified as Gas Safe to work on gas appliances and supply systems.
How to choose the right gas training provider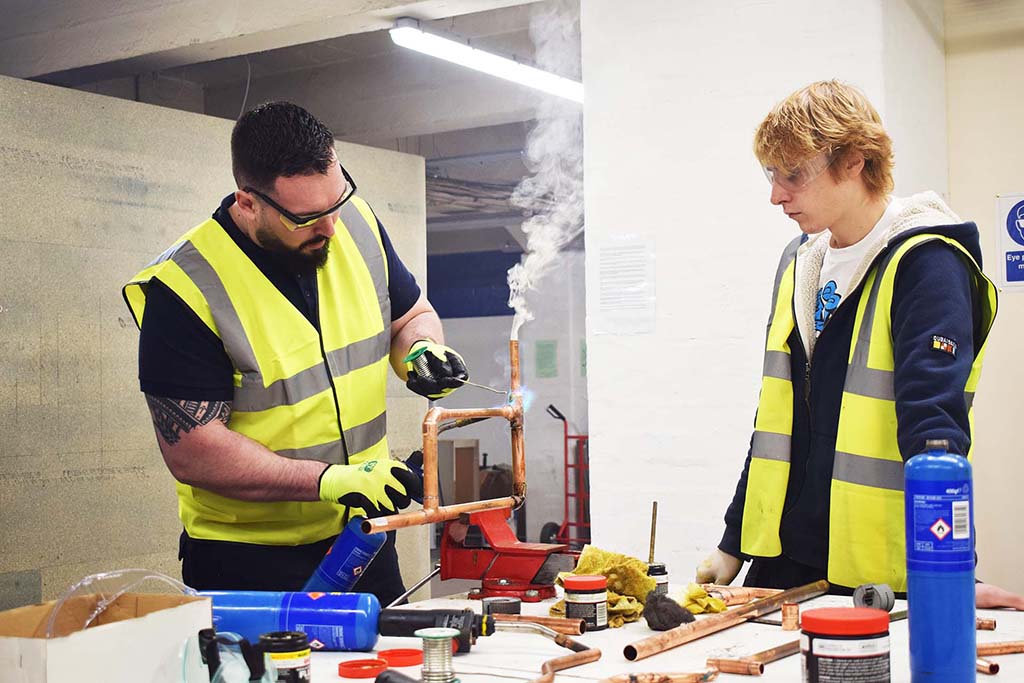 Once you've decided to become a Gas Safe engineer, you'll want to know your first steps to make it happen. You'll first need to find a quality training provider.
There are numerous companies offering Gas Safe courses across the UK. Options Skills are a provider we work with.
Who are Options Skills?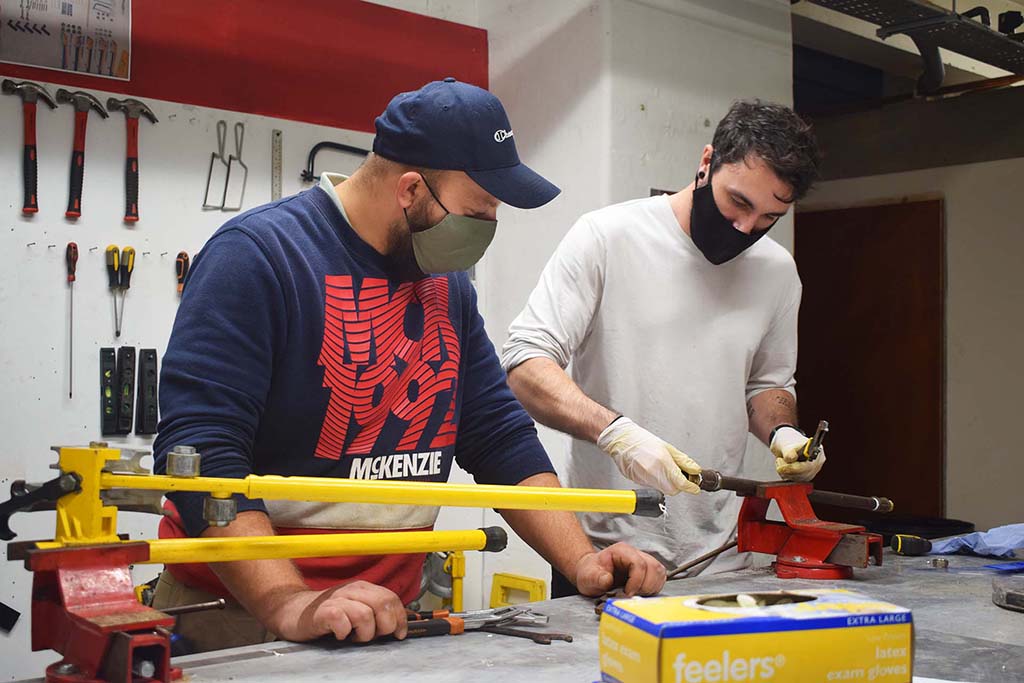 Options Skills are a nationwide training provider who formed in 2013. They are Trading Standards Approved, have four training centres across the UK, and have many positive customer reviews (over 1000 on Google).
Options Skills offer a wide variety of gas engineering courses. Courses are initially based in one of their professional training centres. Here you'll learn the theoretical side and the essential practical skills of becoming a Gas Safe engineer.
Following your time in the training centre, you'll then be placed with an experienced and fully qualified mentor. You'll go on-site and learn hands-on, expanding your knowledge in a real-life working environment.
Finally, you'll complete an ACS Initial Assessment. Once this is successfully completed you can apply to join the Gas Safe Register.
Concerns about gas vs renewable energy changes
There is currently a drive to reduce carbon emissions worldwide. In the UK alone, natural gas is set to be phased out and replaced with renewable energy sources with no new gas boiler installations after 2025.
So, is it worth retraining as a gas engineer?
The answer is most definitely yes.
Almost 86% of UK homes use natural gas to heat their homes. There are an estimated 22 million gas boilers in homes across the UK. Once the new gas boiler installation date has passed, all these boilers will still require regular servicing and maintenance.
The long-term plan for UK energy will likely use a combination of natural gas and hydrogen. The infrastructure for hydrogen power in the UK is still being developed.
Gas training centres, however, are already planning to offer updated training provisions to existing Gas Safe engineers to ensure they are fully compliant with new hydrogen system installations.
How to get experience once trained as a gas engineer
Once you've completed a gas training course and you're Gas Safe registered, you'll want to find work. There are several ways to do this.
If you already work as a tradesperson, you can offer your new skills to your existing contacts.
You can apply for gas engineer jobs, using sites like LinkedIn, Indeed and Total Jobs.
You could talk to your training provider who'll likely have industry contacts.
You could go it alone and start a new business. One of the best ways for a newly qualified gas engineer to find work is to create an online profile and start building your reputation.
A great place to start building your business and getting your name out there would be through Checkatrade. In fact, everyone who graduate with Options Skills from the ACS Domestic Gas & Plumbing Course bag themselves a free Checkatrade membership!
After passing your gas course, you will:
Be a recommended tradesperson on the UK's most trusted directory.
Save £1000's with discounts on materials.
Get marketing materials and van vinyls.
As you can see, training or retraining as a Gas Safe engineer is an excellent career choice.
Find out more about training or retraining with Options Skills and start your journey today.
How to grow a gas engineering business
You're now running your own successful gas engineering business. You have a steady flow of work, but you want to grow your business and take it to the next level.
Before you begin hiring more staff and spending money on marketing and advertising, it's essential to have a structured plan. In this section, we'll help you to create a structured approach to business growth. With good planning and realistic targets, you'll soon see your business skyrocket!
What is business growth?
You may think that business growth is all about increasing sales. For some businesses this may be true. Business growth, however, involves much more than this.
Alongside generating more sales, business growth may involve:
Building a larger customer base
Increasing the size of your team
Expanding the services you provide
Business growth can also involve maintaining a positive profit margin. This may involve maximising efficiency and minimising costs.
One of the first things to consider for business growth is your goals. Setting realistic targets will help you to focus your energy in the right place.
Setting growth targets for your gas engineering business
A gas engineering business is a unique and specialist trade. When setting your business goals, you should ensure that you carefully consider the development of the gas engineering sector.
Whether you want to boost sales, expand your team, or increase the services you provide, you need to decide on the direction of your business.
Some points to consider when growing your gas engineering business include:
Maintenance vs installation
Commercial vs domestic
Transition to renewable energy
How to achieve growth
Once you've decided what areas of business growth you want to focus on, it's time to create a business development plan.
At Checkatrade, we are offering you a free business development strategy template. Alongside the template, have a read of our useful article explaining the essential information to include in your plan.
How to create a business development strategy – Free template included
Marketing for gas engineers
One of the central parts of growing any business is having a marketing strategy. Marketing is just as important for gas engineers as for any other trade.
Today, marketing is generally split into traditional marketing and digital marketing. When combined, the two elements work together to help attract more customers and grow your brand.
Traditional marketing
Print marketing (eg. Adverts in newspapers and magazines)
Sponsorship (eg. Sponsoring local events and teams)
Company branding (Vehicle signs, shop fronts etc.)
Networking (trade partnerships)
Digital marketing
Social media profile
Online trade directory (such as Checkatrade)
Google Business profile
To help plan your marketing strategy, use our free marketing planning guide and checklist.
You need a marketing plan now more than ever – Free marketing planning guide included
Boosting sales
Growing your gas engineering business involves many different approaches. You should always, however, keep in mind that profit will naturally make your business grow. Have a read of our helpful guides to help your business to boom!
Expanding your team
It's great to be busy. If you find yourself having to delay or even turn down jobs, however, it's probably time to think about expanding your team.
Growing your team may seem like a daunting prospect. You need to decide whether you want to employ skilled and qualified professionals or offer apprenticeships and training schemes to people who are new to the industry.
Whatever you decide to do, as an employer, you have certain responsibilities. Have a read of these articles to find out more detailed information about hiring new employees and expanding your team.
Increasing your business' scope
There are several ways to increase your business' scope. These include:
Expanding the locations you work in
Increasing the number of services you provide
Specialise in certain areas of gas engineering
If you want to specialise, it's important to remember that your team may require specific training to carry out certain work.
Specialist trades within gas engineering
Gas engineering is a broad and diverse sector. When growing your business, here are some areas within gas engineering that you may want to focus on:
Boiler installations
Boiler maintenance and repair
Safety testing
Domestic gas engineering
Industrial gas engineering
When planning to grow your gas engineering business, your growth targets should always be S.M.A.R.T.
Specific
Measurable
Achievable
Realistic
Time-bound
This formula will help you to monitor business growth and understand when you've reached your growth targets.
Win more work as a Checkatrade gas engineer
One of the best ways to promote your business and achieve business growth is by becoming a Checkatrade registered gas engineer.
Checkatrade membership provides a wide range of benefits including:
Getting more leads
Securing more work
Boosting your business' profile
Saving money
Helping customers to see you as a trusted business and tradesperson
Give your business the best chance at success by joining Checkatrade today!
Becoming a gas engineer FAQs
Here are some FAQs around becoming a gas engineer to help you to make a fully informed decision.
Is it still worth becoming a gas engineer?
Certainly. There are still millions of gas boilers in homes across the UK. This won't change any time soon, so gas engineers are in high demand now and will be for the foreseeable future.
Is there a demand for gas engineers?
Yes. With 22 million boilers in UK homes and an estimated 1.6 million more being installed each year until 2025, there is extremely high demand for gas engineers.
Do gas engineers make good money?
Yes. Average starting salaries are £32,500. Experienced gas engineers can earn upwards of £60,000.
Is there a shortage of gas engineers in the UK?
Yes. According to Gas Safe, there is already a shortage of qualified engineers in the UK. The shortage is predicted to rise as 50% of gas engineers are currently over the age of 55 and will retire within 10 years.