Last updated on May 17th, 2022
Breeze block wall cost guide
Blockwork walls, often known as breeze blocks, are relatively affordable, easy-to-use concrete blocks for garden walls, car ports and patio screens. You can even use them indoors as decorative partition walls. They were often used in hot climates to let the breeze pass through. In this guide, we'll look at the average breeze block wall cost, so you can plan your project.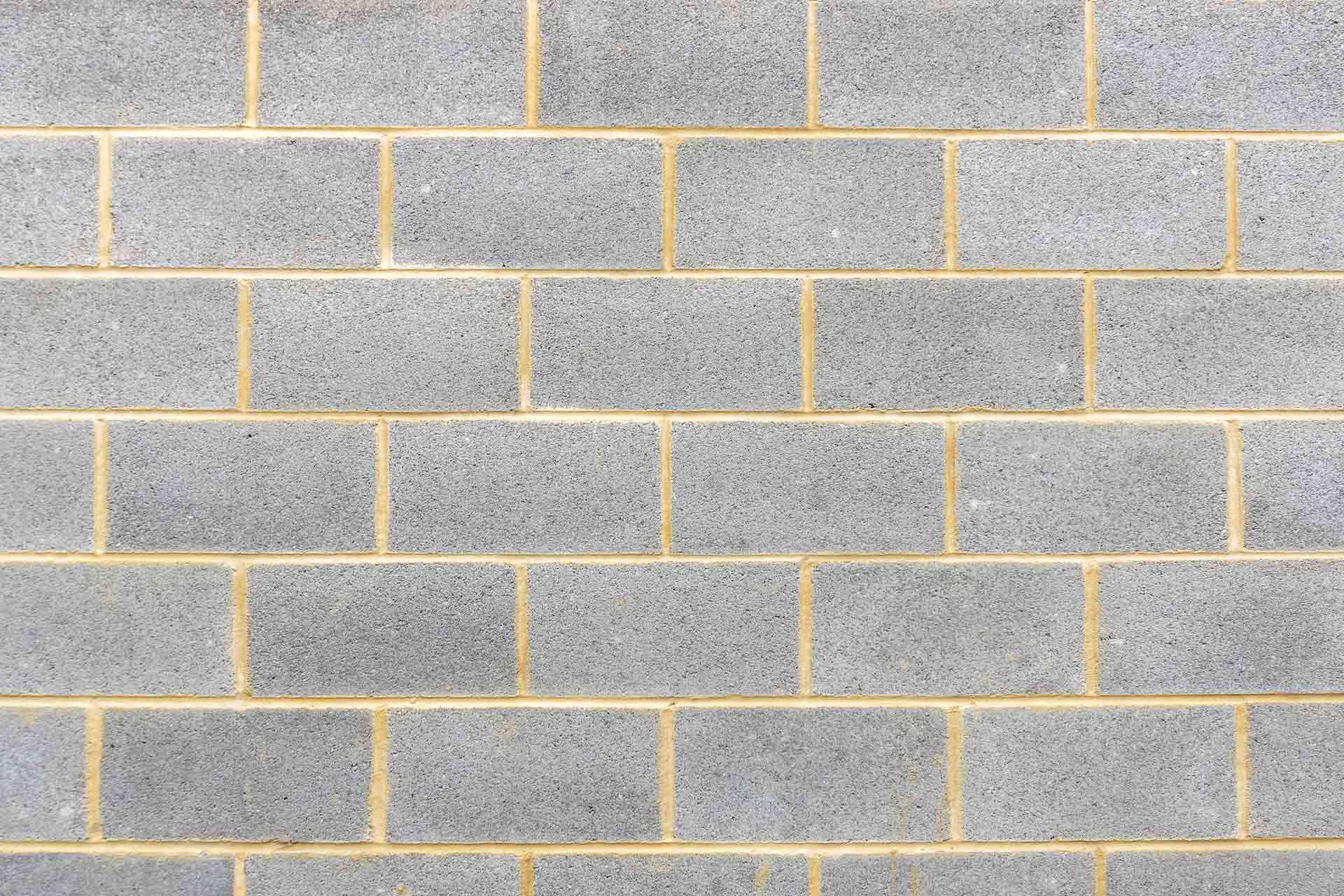 Breeze block wall cost
| Cost provided item | Unit | Range - low | Range - high | Average cost |
| --- | --- | --- | --- | --- |
| Breeze blocks (includes £3 per m2 for mortar) | Per m² | £15 | £20 | £17.50 |
| Labour cost | Per m² | £35 | £45 | £40 |
| Cost to build a breeze block wall | Per m² | £50 | £65 | £57.50 |
| Additional costs to bear in mind | | | | |
| Rendering | Per m² | £36 | £42 | £39 |
| Foundations/footings | Per metre | £180 | £210 | £195 |
The cost of a breeze block wall depends on a number of factors, including:
The length, height, thickness and shape of the wall (as curves and corners usually add to the cost).
The type and style of breeze blocks.
The quality of materials.
Prep work if required, such as excavation or levelling the ground.
Price can depend strongly on location. Blocks are bulky and to carry a large quantity to a remote location (i.e into a back garden) can take considerable time.
Engineering considerations, such as the kiloNewton rating.
The finish, such as cladding, paint or render.
Additionally, the area you live in can also affect the cost. On average though, the cost of a breeze block wall should come in at between £50 – £65 per m2.
See the tradespeople we've checked and recommend for your job
Breeze block garden wall cost
The cost of building a breeze block garden wall depends on block type and whether or not you need planning permission. You'll also need to consider access, the shape of the wall and the cost of waste disposal. Let's look at each of these factors in a little more detail:
Planning permission
If your planned garden wall is above a metre high and located next to a highway, it's likely that you'll need to seek planning permission. There are exceptions though. For example, if there was an original structure of the same height in the same spot previously. If you build a like-for-like replacement, you may not need planning permission. However, it's always best to speak to your local planning department for advice.
Waste removal
It's easy to forget about waste removal costs when looking at breeze block wall costs. But depending on what's already there (i.e. an existing wall or fence), you could need to hire a skip. This will inevitably add to your costs.
Wall shape
Remember that when building walls, straight lines are nearly always cheaper than curves. If you want a curved wall, the labour cost is likely to increase as it'll take longer to build. There is also an element of wastage to be factored in, to accommodate things like cutting for curves.
Access
Many gardens can be accessed via a side or back gate, but others can be trickier for work crews to access. If carting materials, waste and equipment through to the site is difficult, you can expect it to take longer and cost more.
Buying breezeblocks direct
If you're looking to purchase blocks directly and use a labour-only bricklayer, it can be smart to come to an agreement in advance on buying responsibility. Ensure that you have communicated with the tradesperson to avoid purchasing too many breeze blocks or too little. Make sure you find a trusted tradesperson from Checkatrade to carry out your work.
FAQs
What's the difference between a breeze block wall and a brick wall?
Breeze blocks are quite different from ordinary bricks. They're made of concrete, whereas bricks are made of clay. Plus, breeze blocks are much larger and are hollow in the middle. This is why they're not really suitable for load-bearing structural work, unlike bricks. However, they're great for gardens and outside structures.
See the tradespeople we've checked and recommend for your job