Last updated on July 20th, 2022
Carpet replacement cost guide
A new carpet can completely revitalise and refresh your living space, and for the average cost of a one-off carpet replacement cost, it's amazing the difference new flooring can make.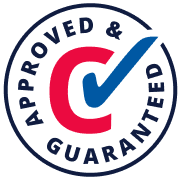 The Checkatrade guarantee
When you contact a trade through Checkatrade, our guarantee could cover you for up to 12 months. You can claim up to £1,000. Exclusions and T&Cs apply.
Unfortunately, carpets don't last forever. Once your current carpet becomes frayed, flattened and dull, the only option is to replace it. Carpets can also be damaged by stains, fire and moving furniture. This can be frustrating, but a replacement carpet needn't be expensive and can be relatively quick to install.
Alternatively, if your home is undergoing renovations, an extension, or you just feel like a change, a new carpet can instantly transform your room.
With a multitude of available options, designed to complement any aesthetic, there's a wealth of choices to suit any home. Whether you are replacing a damaged carpet or just looking to update your home, this article includes the current average carpet replacement cost, useful considerations and answers your FAQs.
How much does a carpet replacement cost?
With a huge range of available options, finding the carpet that suits your exact taste shouldn't be too difficult. Most carpet retailers offer carpets to fit every budget so even if your funds are low, your perfect carpet is out there.
Cost provided item
Cost + VAT
(Range low - high)
Average UK cost
Carpet replacement cost (per m2)
£29.50 - £66.50
£48
Cost to remove old carpet
£10
Cost to remove and replace carpet in house (per m2)
£40.50 - £75.50
£58
Carpet fitting cost (per day)
£200 - £280
£240
Carpet replacement cost (one room)
£200 - £2,000
£1,100
Cost to replace carpet on stairs with wood (per m2)
£92.50 - £227.50
£160
Cost to replace carpet with hardwood - materials only (per m2)
£50 - £80
£65
While the carpet itself will make up the bulk of the total price, you should also consider extras like fitting and underlay (more on this later). The average cost to replace a carpet is £48 per square metre plus the carpet removal cost of £10.
Common flooring options
Carpet is not the only option for residential flooring. Depending on your needs, one of the following types may be more suitable:
Carpet: Including natural carpets like wool and sisal or synthetic carpets like nylon or polyester. Carpet can be soft, luxurious and durable.
Wood: Stunning and natural, wood flooring can create a beautiful aesthetic. However, wood can be expensive and requires regular maintenance.
Vinyl: Available in planks or a sheet, vinyl flooring is low maintenance and very affordable but may not look as good as wood or carpet.
Laminate: More expensive than vinyl, laminate flooring is durable and quite easy to lay. Unfortunately, laminate does not react well to wet conditions.
Tiles: Tile flooring is perfect for bathrooms or even kitchens. It can be expensive but will last a long time and with proper grouting makes an excellent waterproof surface.
Factors affecting carpet replacement costs
Calculating the cost to replace carpet is not as straightforward as taking the average price from the above table. The total amount you will pay is influenced by a number of factors, as follows:
Type of carpet: Natural types of carpet like wool can be more expensive than synthetic options.
Quality of new carpet: Higher quality carpets may last longer and look more luxurious but will be more expensive than basic quality carpets.
Size of area: Most carpet is charged by the square metre, so the larger the area to be carpeted, the higher the carpet replacement cost.
Condition of the current carpet: It may take longer, or be more difficult, to remove a damaged carpet. Also, if the below floorboards are in poor condition they may need to be replaced at an extra cost.
Number of rooms: As with larger areas, the more rooms to be carpeted, the higher the cost.
Shape of the area: Awkwardly shaped areas can be more difficult to carpet, particularly if there are obstacles that need to be carpeted around.
Underlay: Your existing underlay may be in good condition, in which case you can avoid paying for new underlay.
Accessibility: When areas are hard to access, this can push up labour times and increase the price you will pay. For example, stairs are more expensive to carpet than a flat floor due to the awkward surface.
Extra costs to consider
As with most projects, there are extra costs to consider, including the price of:
Underlay
Adjusting the doors
Floor levelling
Getting rid of old carpet and any off-cuts – Generally around £10
Furniture moving
Skirting boards removal and reinstallation
Adding underfloor heating
Grippers that hold the carpet in place
See the tradespeople we've checked and recommend for your job
Carpet replacement cost by job
Cost to replace carpet in house
When you want to completely recarpet your home, you may be able to get discounted carpet prices due to your large order. Although, the cost of labour will be higher depending on the size of your home.
The average cost to replace carpet in a house is £58 per square metre.
Cost to replace carpet in apartment
As with replacing a carpet in a house, it may be possible to receive a discount when recarpeting your whole apartment. It is however less likely as apartments are generally smaller than houses. Despite this you will probably save money as most apartments do not have stairs, which can be more expensive.
The average cost to replace carpet in an apartment is £58 per square metre.
Carpet replacement cost for one room
This price is affected by the size and shape of the room but will usually not be too expensive. You may wish to consider the best type of carpet depending on the type of room. For example, you may choose a more opulent carpet for a bedroom than for stairs.
The average carpet replacement cost of one room is £1,100.
Cost to replace carpet on stairs with wood
An alternative to replacing carpet with a new carpet is to use wood or other flooring options. As previously discussed, wood can be costly but is very appealing. It can be tricky to replace flooring on stairs and this will be reflected in the overall cost.
The average cost to replace carpet on stairs with wood is £160 per square metre.
How much does it cost to replace carpet with hardwood?
Hardwood is an excellent alternative to carpet and can be very attractive when fitted properly.
The average cost to replace carpet with hardwood is £65 per square metre, for materials only.
Can I replace a carpet myself?
You may be contemplating saving on fitting costs and replacing a carpet yourself. This can be a great idea for those with experience and the skills to complete the job but can be disastrous for complete beginners.
Any measurements you take must be accurate or you could end up with a carpet that is too small for your space with no refunds! In addition, even if you do order the right size of carpet, you may accidentally cut off too much during fitting in which case the carpet is ruined.
Stairs are much trickier than flat floors to carpet and if you do not lay the carpet properly it can become a tripping hazard. It can also be tricky to fit underlay, grippers and to lay carpet around pipes or doorways.
Finally, it can be very difficult to achieve a professional finish and you may be unhappy with the end result. We would recommend hiring a professional. To find a local, reputable, tradesperson in your area and get a personalised carpet replacement quote use our free search feature.
FAQs
How long does it take to replace a carpet?
It usually takes less than a day depending on how big the carpet is, how many rooms are being re-carpeted and how accessible the carpet is.
What are the most common carpet materials?
The most common materials on the market today include:
Polypropylene
Polyester
Wool
Sisal
Nylon
What is the difference between wool and synthetic carpets?
Synthetic: Very common and popular, synthetic carpets are usually more affordable than wool. They are also durable, easy to clean and great for high traffic areas.
Wool: Usually quite soft and luxurious, wool carpets are more expensive. They can also be durable but are hard to clean.
Useful carpet replacement checklist
Installing a new carpet can refresh and enhance any room.
Carpet replacement costs can be suited to most budgets.
Alternatives to carpet include wood, laminate and tiles.
Stairs and oddly shaped rooms are more difficult and costly to carpet.
If fitting a carpet yourself, make sure your measurements are accurate and bear in mind you may not achieve the finish you want.
See the tradespeople we've checked and recommend for your job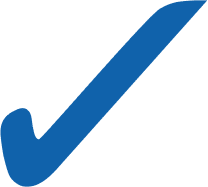 The tick you can trust
8/10 homeowners would choose a tradesperson endorsed by Checkatrade over one who isn't*
Claims are sourced from a survey conducted by Deep Blue Thinking on a nationally representative UK sample in November 2021. *8 out of 10 people would choose a trade endorsed by Checkatrade compared to one that isn't endorsed.
Claims are sourced from a survey conducted by Deep Blue Thinking on a nationally representative UK sample in November 2021. *8 out of 10 people would choose a trade endorsed by Checkatrade compared to one that isn't endorsed.