Last updated on March 31st, 2022
Cost to convert two houses into one
Looking to add more space to your home? Perhaps you've already extension or buying a new larger property entirely to accommodate for a growing family. When the opportunity arises to purchase the house next door, an idea springs to mind: can I buy the house next door and convert two houses into one?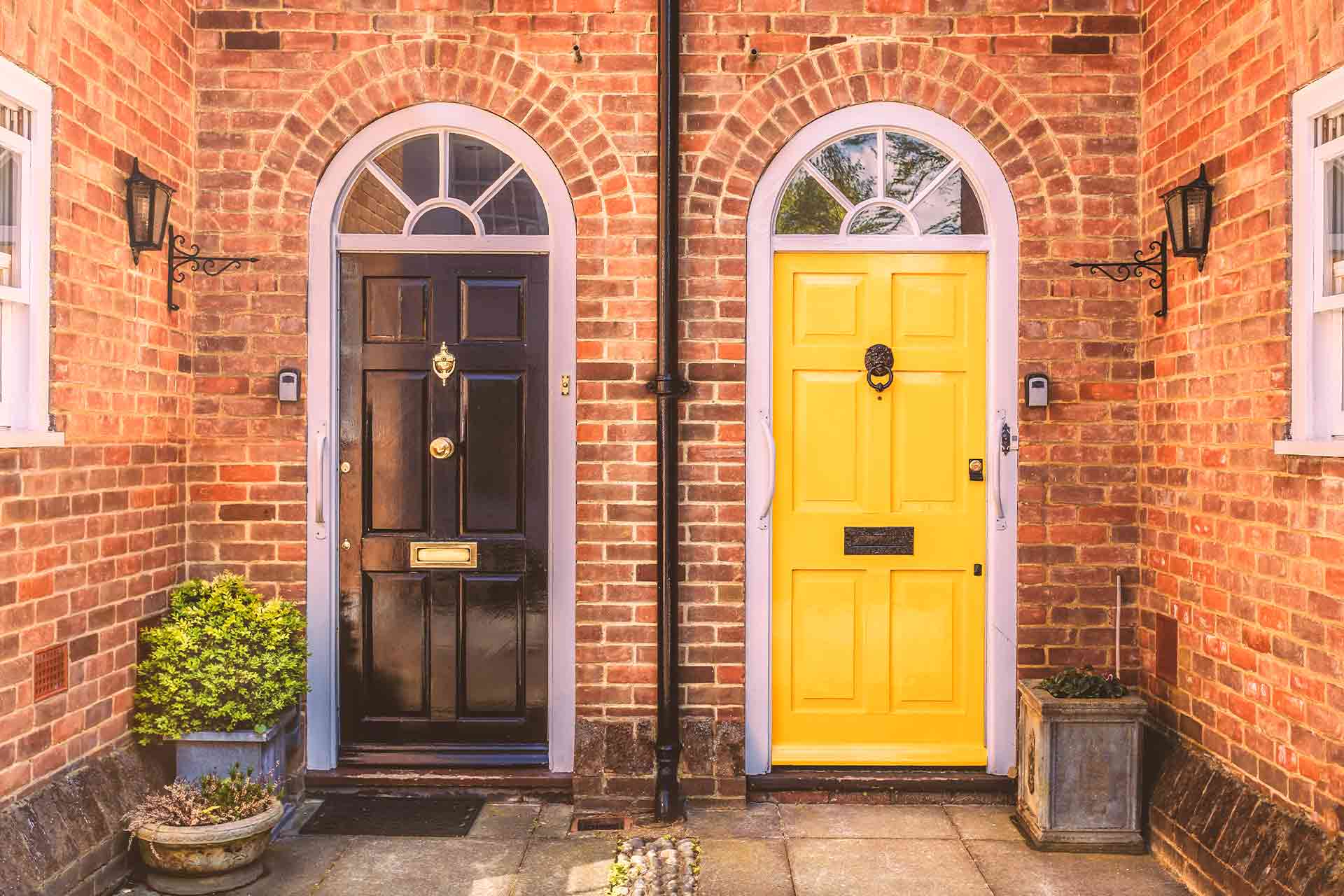 Whatever your reasons for needing more space, combining two terraced or two semi-detached houses into one property seems like the perfect solution. But what is the cost to convert two houses into one?
With so many different elements to consider, we're giving you a head start with a practical guide to the prices involved.
Once you're ready to collect some quotes, head on over to our free search tool to find trusted tradespeople in your local area.
What is the cost to convert two houses into one?
| Trade required | Unit | Average cost range |
| --- | --- | --- |
| Electrician | Per hour | £35 - £45 |
| Plumber | Per hour | £20 - £40 |
| Painter/Decorator | Per hour | £18 - £22 |
| Carpenter | Per hour | £17 - £20 |
| General Builder | Per hour | £25 - £30 |
| Structural Engineer | Per hour | £90 - £125 |
| Building Regs Submission | Per submission | £100 - £125 |
| Building Regs Inspection | Per inspection | £200 - £400 |
It's impossible to give a ballpark figure without breaking down the unique costs involved. In our pricing table we've provided the typical costs of the tradespeople required for your exciting project, however, below we've covered the additional costs you'll need to consider before completing the work, right up to completion.
Here are the primary costs you should be budgeting for ahead of the project.
Buying the house
First and foremost, of course, is the sale price for the property next door. In a depressed market, this may be more cost-effective than building a two-storey extension. However, keep in mind that there's a chance the whole property you create from two could be less valuable than two separate properties. If you aren't intending to sell up for the foreseeable future and the drive to buy is purely space-based, this shouldn't be too much of a concern.
See the tradespeople we've checked and recommend for your job
Additional fees
Remember to factor into your budget the cost for property solicitors, financial advisors and any other services you require through the transaction. You may also need to pay a fee alongside a planning application if your local authority requires one to be made prior to development.
There will be a stamp duty to pay, but the good news is that it will likely cost less than the price to upgrade to a larger home entirely. Similarly, you'll benefit from cheaper council tax for one combined property, but there may be implications for capital gains tax.
Once the building work is complete, you'll need to get a new Energy Performance Certificate to confirm that the retained water, heating and lighting systems meet regulations.
Structural works
The next set of costs relate to the structural changes that need to be made for a logical layout. For example, you wouldn't need two small kitchens in one large house, but both kitchens may be at opposite ends of the two homes. Similarly, you may prefer to combine bedrooms to create a master bedroom with an en suite.
This internal work will likely include tasks such as moving and removing staircases, knocking down walls and building new walls.  Before you get going, it's best to hire an architect and structural engineer to help you make a detailed plan for converting two homes into one.
Gas & electrics
Converting two properties into one will require you to combine the gas and electricity systems for health and safety. It could be the case that you buy a new boiler to accommodate for the larger property. Combining systems will require building regulation approval, although properly registered professionals can self-certify their work. Always make sure to check fire safety regulations to ensure your new property plan meets current standards.
Interior design
The cost to convert two houses into one doesn't stop at structural development. Once the building work has been undertaken to create a cohesive space, it'll need a lot of TLC to get it looking perfect.
This will usually include:
It'll take a good eye for interior design and considerable work to completely decorate and furnish next door. In doing so, you may decide to renovate elements of your original home.
See the tradespeople we've checked and recommend for your job
FAQs
Can you convert two homes together?
Ultimately, whether you can combine homes depends on the type of property and your budget available. Considering that the two homes separately will usually be more valuable on the market than one large property in a street of more modest homes, it's only worth doing if you plan to keep the property rather than selling it.
Do you need planning permission to convert two homes into one?
Since most of the work is internal, it won't usually require planning permission. However, it's worth checking with your local authority in any case. They may inform you of other critical rules such as listed building consent. Further, while there is unlikely to be a planning fee for converting two homes, there WILL be one needed to change it back.
Will I have to turn the property back into two homes before selling?
From a financial standpoint, this would be the most sensible option in getting a return on your investment. However, it wouldn't necessarily make sense to pursue the project of combining houses in the first place if your intention was to sell in twenty years.
If you aren't planning on settling down long-term in your newly combined house, it's probably better to search for a bigger property.
See the tradespeople we've checked and recommend for your job