Last updated on August 18th, 2022
Cost of replacing misted double glazing units
When moisture gets trapped between two double glazed glass panes, it causes the window to mist up. Read on to find out the cost of replacing misted double glazing units, including how you may be able to get them replaced for free.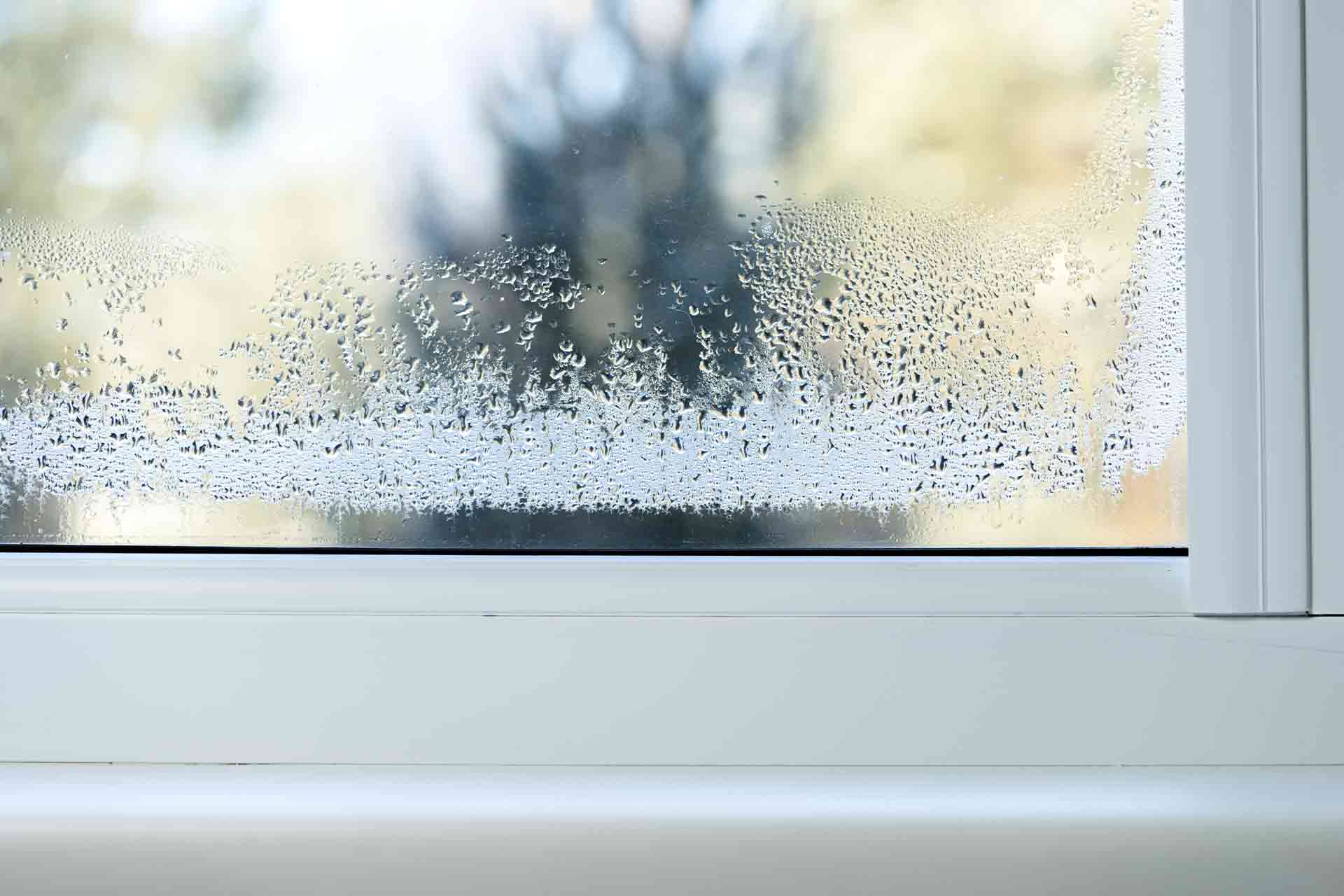 As well as looking unsightly, misted windows are a sign that the double glazing has not been sealed and insulated correctly. Replacing a failed or blown unit will prevent heat from escaping and bills from rising.
If you've spotted a few windows in your property with this issue, it's worth hiring a professional to install a replacement. In this guide we provide an overview of the average costs and key considerations for the job.
Replacement double glazing panels cost
| Type and size of window | Price - Range low | Price - Range high | Average Cost (+VAT) |
| --- | --- | --- | --- |
| Small single-glazed fixed sash window | £115 | £165 | £140 |
| Small single-glazed opener sash window | £150 | £200 | £175 |
| Standard double-glazed bay fixed window | £225 | £275 | £250 |
| Standard double-glazed bay opener window | £275 | £325 | £300 |
The average replacement double glazing window cost is £250, with prices per unit typically falling within the region of £225 - £275.
Prices are calculated per panel. Before getting a quote, check whether any other units in your home are starting to show signs of mist. If there are a couple, it may be the case that none of your units were installed correctly. Professional window replacement companies may offer a reduction if multiple units need replacing at one time.
Check – your widows may still be under warranty
Before reaching out to an expert for a quote, we recommend checking the double glazing paperwork you would have received upon installation. The windows may still be under warranty. If that's the case, you can make a claim for them to be replaced for free on the grounds of defective windows.
Many installers offer warranty periods that last for several years, so it's certainly worth having a look.
What affects the cost of replacement double glazed panels?
Replacing a failed or blow unit isn't just a question of aesthetics, it's essential in enhancing the energy efficiency of your property. A specialist window fitter will calculate the cost of replacing misted double glazing units by factoring in the following information:
Type of window – As you may expect, a larger window such as a double-glazed bay opener window will cost more to replace than a small fixed single-glazed sash window (priced at an average of £300 and £140 respectively).
The number of units – The more units that require replacing, the higher the total cost – although, window fitters will typically offer a discount if there are multiple units that need replacing.
Location – Prices will often be higher in London, but remember to shop around to compare quotes before hiring a professional.
FAQs
Why are my double glazed windows misting up?
When mist starts to form on a double-glazed window, it's a sign that water has managed to enter the air gap between both panels. In most cases, this is due to improper installation.
Can I replace a double glazing unit myself?
The problem in most cases of misted windows is that the double-glazing units themselves have not been installed correctly in the first place. This allows condensation to accumulate between the panes. To prevent this from happening in the future, it's best to hire a professional who can ensure the job is carried out properly.
How does a misted window affect my energy bills?
A misted window isn't just unsightly. If the seal is not tight enough, heat will escape through the gap, increasing the cost to heat your home. To keep your bills down and your property more energy-efficient, we recommend calling in a double glazing installer to replace the failed units.
See the tradespeople we've checked and recommend for your job