Last updated on April 22nd, 2022
Cost to put up drywall
Drywall (plasterboard) has grown in popularity in recent times due to its fast drying time and durability. Today, the majority of interior walls in modern properties use this product - but how much does it cost to put up drywall?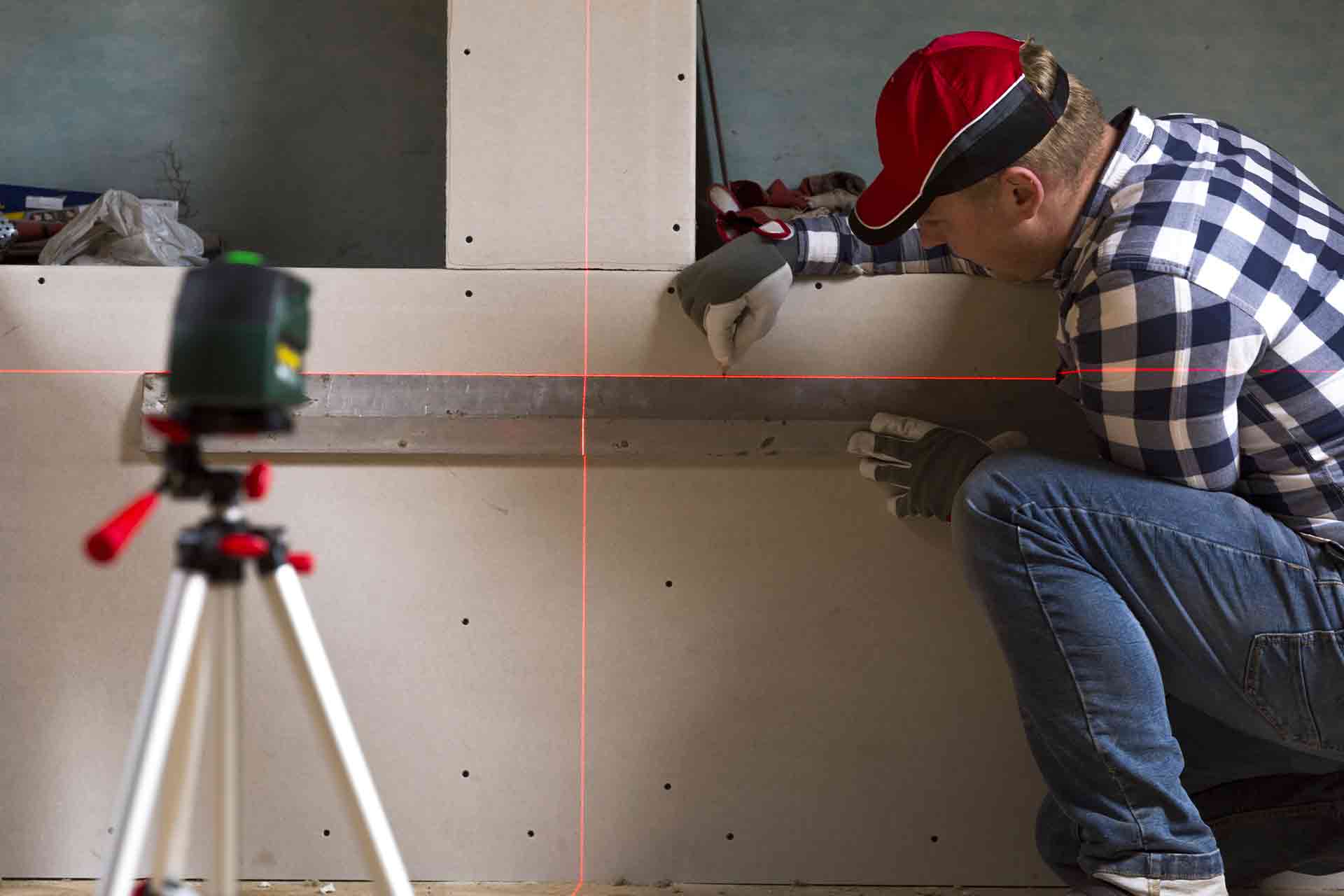 Whether you're building a home or renovating a room, interior walls should be your first consideration. As well as providing privacy through a partition, they can add insulation to a room and offer additional fire resistance.
To find specialist plaster and drywall builder in your area, use our handy search bar. To plan your budget for the job, read on for the average prices for drywall installation in the UK.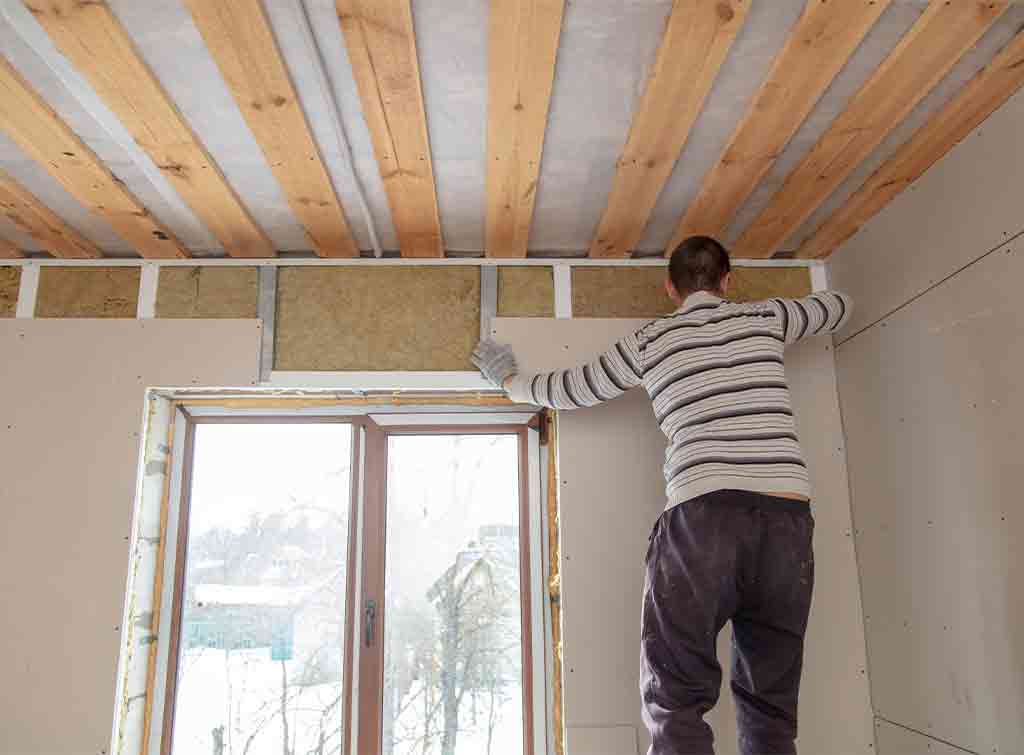 What is drywall?
Commonly known in the UK as 'plasterboard', drywall is a popular choice for building interior walls. It is made from Gypsum, a natural non-toxic mineral and typically used as a modern alternative to hand-applied wall-plaster. A highly cost-effective and durable material, drywall is ideal for creating a flat surface that will be suitable for finishing with paint.
Drywall sheets come in a 4 x 8ft size and weigh between 20 and 35kg each. For this reason, we recommend calling a professional or at least a helping hand to carry and install the drywall.
The process involves hanging sheers against bare ceiling joists or wall studs. After the application, joints and screw holes are sealed with tape and joint compound. Once the compound has dried, the drywall will need to be sanded down to remove lumps and bumps before you can start painting.
Ceiling drywall installation cost
If you are opting for a DIY approach, you can calculate the cost to install drywall ceiling by measuring the size of the surface area, multiplying the height by the length. From here, you can estimate how many drywall boards will be needed.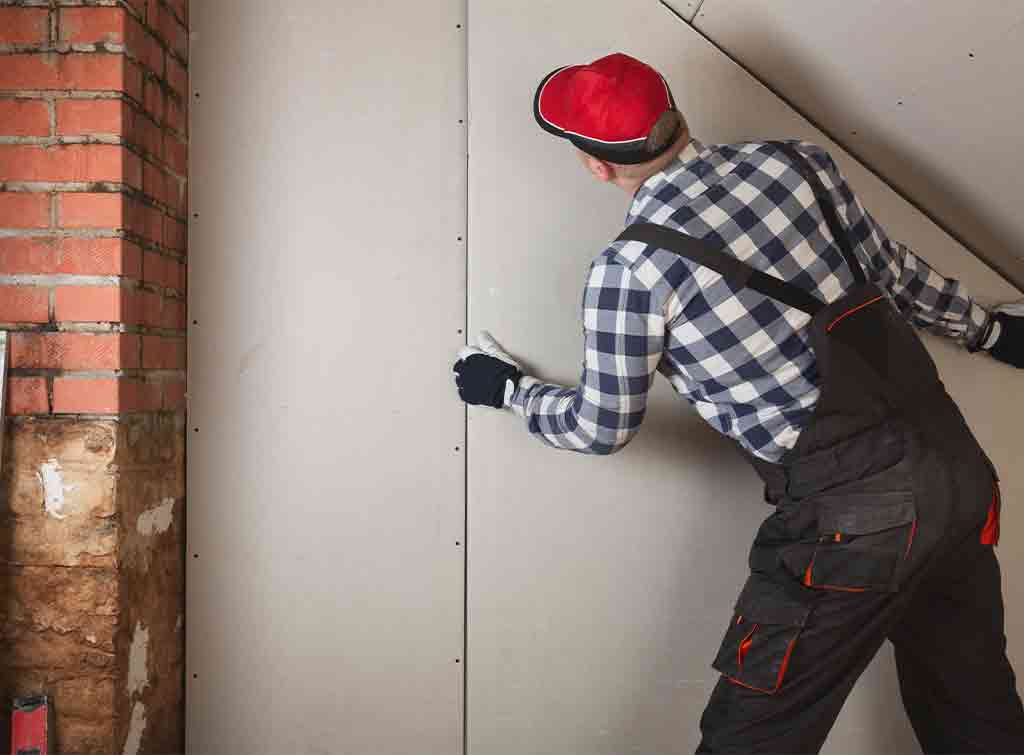 If the sheets come in their standard 4 x 8 feet size, simply multiply 4 by 8 to get the square footage (32). Next, divide the total square feet measurement of your ceiling by 32 to determine how many sheets are needed. For example, a ceiling measuring 150 square feet would require roughly 5 sheets of drywall. You should also factor in the cost of additional supplies including joint compound, screws, drywall tape and any tools you need to complete the project.
For materials alone, the average cost to plaster a ceiling will sit between £90-£150. However, unless you have experience in hanging drywall and have a team to help, we strongly recommend hiring a professional to ensure the job is carried out correctly and safely. With labour included at an average cost of £220, the typical cost to put up drywall is £340.
Once the drywall has been installed, the ceiling will need to be skimmed. Read our cost guide to skimming a ceiling here for more information. Should you need to remove Artex before installing plasterboard, check out our dedicated guide to removal costs. 
Cost to hang drywall
The cost to hang drywall and finish will inevitably depend on how many walls or ceilings you plan to drywall. To install drywall in an average room across walls and the ceiling, you're looking at an average total cost of £755, including materials (£275) and labour (£480). The project will take between 4-8 hours to complete, depending on the size of the room. The cost to put up drywall in an entire standard family-sized home will come to a rough cost of £4,050, although quotes from professional builders will vary.
Drywall costs
Average UK cost
Drywall a standard
ceiling (per ceiling)
£340
Drywall an average
room (per room)
£755
Drywall a standard
size family home
£4,050
Drywall to wall (per m²)
£16
Drywall to ceiling (per m²)
£37
Additional factors affecting the cost to hang drywall
Quotes for this type of project will vary, with the following elements driving up the total cost:
Location of the job site (e.g. London vs. regional prices)
Environment (bathrooms will need to be drywalled with a treated panel to prevent mould)
Non-standard features of a room such as arches.
If room preparation is required (recommended).
If you require removal of debris upon completion (recommended).
See the tradespeople we've checked and recommend for your job
Key considerations when hiring a professional
Remember to communicate in advance whether or not you will need help preparing the room before installation and clearing waste after completion, as this will affect the total cost to hang the drywall.
The quote for your drywall job will account for the following:
Materials and labour cost
Cost for transporting materials and equipment to the job site
Site preparation
Waste removal upon completion
Cost of insurance
Cost for finishing/textures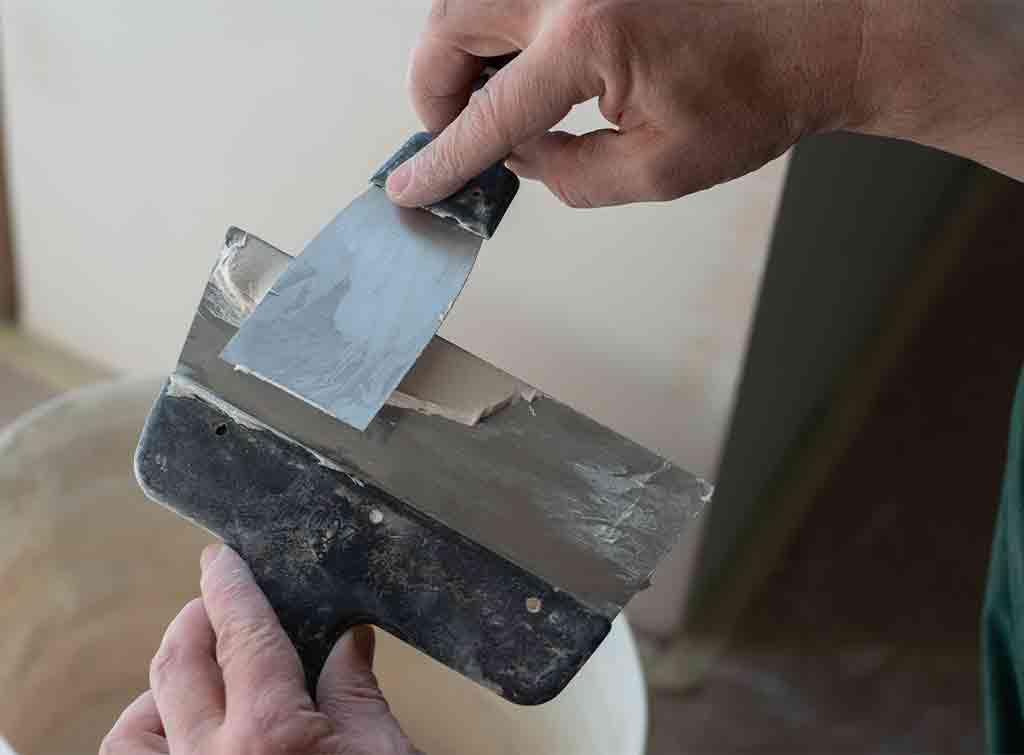 Can I install drywall myself?
The only advantage of the DIY approach is saving costs upfront. But be warned – if the plasterboard is not installed correctly, you may end up spending more money on repairs or hiring a professional to fix your work.
Although drywall can be installed easily with the right equipment, the job requires expertise to ensure the finishing is done correctly. Otherwise, you risk having problems with the joints or tapes later down the line.
It's also helpful to have a professional company prepare the room before the installation since drywall creates a lot of dust that can spread all over your house and furnishings.
Commercial drywall installation cost
Commercial projects such as drywalling office blocks or shops will tend to be a much larger scope of work. If you require drywall installation throughout a large office block whereby more than 10 tradespeople are needed, you will need to account for their time. For an office block that is 35,000 sq. feet, the costs will be around £35,000+.

FAQs
How much does drywall installation cost per sheet?
Although prices will range between suppliers, the average cost per sheet (4×8 feet) is £8.50.
Keep in mind that prices provided by tradespeople will be calculated by the scope of the work and size of the room, taking into account the above factors e.g. if non-standard features are present.
You can expect lower drywall installation costs when building a home from the ground up. Installing drywall in a newly constructed building will cost less per square foot than as part of a renovation project.
How much does drywall installation cost per square foot?
Many contractors will price the job per square foot based on the size of the job. Often, the price per square foot will account for costs you may not consider such as transportation and insurance (as well as materials and labour.) In the UK, you can expect to pay £2-3 for drywall installation per square foot.
How many sheets of drywall do I need for 1000 square feet?
If you are using the standard 4 x 8 size sheets of plasterboard, the total needed will be 1000 divided by 32. We recommend ordering 10% additional material to account for cuts and material waste.
See the tradespeople we've checked and recommend for your job