Last updated on September 5th, 2022
Doorbell installation cost guide
Thinking about getting a new doorbell installed? In the following guide, we cover prices for Nest, Ring and standard doorbells, along with the price for the installation.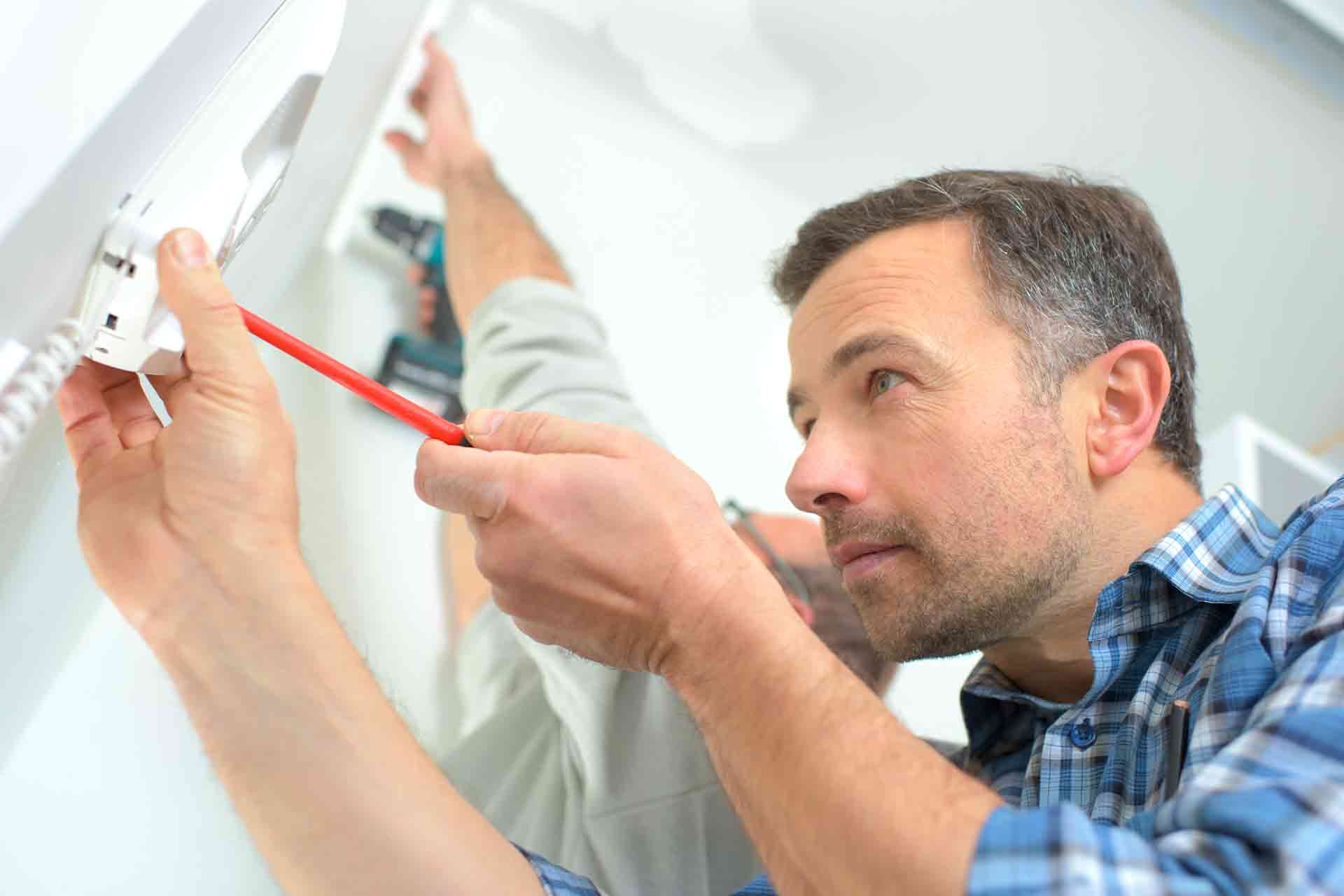 Today, the doorbell market ranges from old-fashioned models with custom rings to modern systems that incorporate cameras and voice technology.
Since most of us aren't qualified doorbell technicians, it's best to call in the help of a professional to get it fitted. But what does the average doorbell installation cost?
Once you're ready, head on over to our free search tool to get a quote from a qualified tradesperson near you.
Doorbell installation cost
| Cost provided item | Unit | Average UK cost |
| --- | --- | --- |
| Standard doorbell | Retail price | £40 |
| Ring doorbell | Retail price | £90 |
| Nest Hello | Retail price | £180 |
| Standard doorbell installation | 1-3 hours | £120 |
| Ring doorbell installation | 2-3 hours | £160 |
| Nest Hello installation | 2-3 hours | £160 |
The new age of the intercom is upon us. Gone are the days of the single-purpose doorbell that simply alerts us to visitors. Google's Nest or Amazon's Ring are examples of systems that give us the ability to see who is at the door and communicate with them over our mobile devices.
The average doorbell installation cost is broken down into the technology itself and the labour costs for installation. Altogether, you're looking at an average combined price of £160 for a standard doorbell and installation.
Ring and Nest doorbell installation costs will be more. Below, we look at the prices to help you budget for the job.
What does the average Ring doorbell installation cost?
The average cost to install a Ring doorbell is a reasonable amount of £160.
The Ring doorbell is designed to make neighbourhoods safer by connecting to your WiFi and sending real-time notifications to your phone or tablet when someone is outside your house.
It retails at a price of £90, so together with installation, that's a total upfront cost of around £250. If you want advanced features on top, expect to pay a further £2.50/month or £24.99/year.
What does the average Nest doorbell installation cost?
The Google Nest doorbell (the Nest Hello) comes as part of the Nest home security system. It replaces your existing wired doorbell and sends a HD video stream of your doorstep straight to your phone.
That way, you can see when visitors, parcels and takeaways have arrived within the app. The device itself can be purchased for £180, when you add professional installation at around £160 this takes the total to approximately £340.
Top tip: Before choosing this package, we recommend getting some quotes from professionals in your local area as they may be able to do it cheaper.
FAQs
Can I buy a Ring doorbell without a subscription?
All Ring doorbells can be purchased without additional cover or subscription. However, if you want to take advantage of their recording feature, this will require a subscription fee of £2.50/month. 
Which is better: a wired or wireless doorbell?
Homeowners typically favour the wireless doorbell when having an old one replaced, as it is much easier to install. A wired doorbell can be quickly replaced by a more modern system that connects to your mobile device.
Can I install a doorbell by myself?
If you have experience with electrics or have worked in the construction field, installing a doorbell is a relatively straightforward process.
If you are inexperienced with electrics, or not particularly comfortable dealing with the latest tech, it would be recommended to consult with a professional installer or electrician.
See the tradespeople we've checked and recommend for your job