Last updated on March 25th, 2023
Driveway paving cost estimate
Paved driveways are one of the most popular styles for a driveway and can be a great feature for a property, especially when done right. We've put together this guide to give you an idea of the average driveway paving cost estimate in the UK.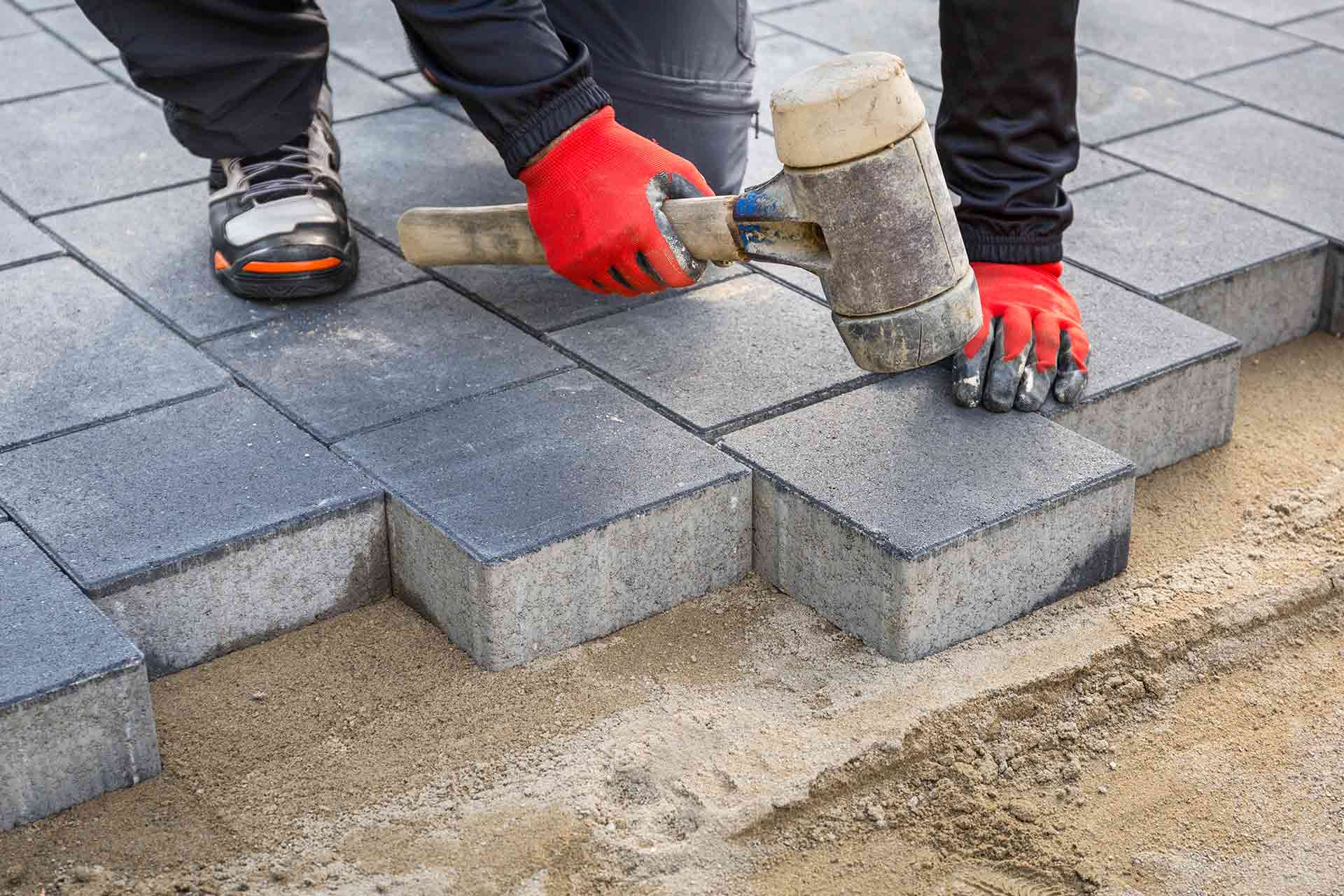 How much does it cost to pave a driveway?
Item
Range - Low
Range - High
Average cost +VAT
Excavating area of driveway to be constructed (per m²)
£30
£50
£40
Block paving driveway (per 50m²)
£4,500
£6,500
£5,500
Brick paving (per m²)
£90
£130
£110
Concrete driveway (per m²)
£70
£110
£90
Asphalt driveway (per m²)
£70
£110
£90
Block paving materials
Clay blocks (per m²)
£70
£100
£85
Concrete blocks (per m²)
£20
£60
£40
Natural stone blocks (per m²)
£50
£105
£80
Paving is one of the go-to choices for many British homeowners. With a wide variety of styles and colours to choose from, you can choose the right paving to match your home.
The average cost to pave a driveway with brick paving is about £110 m².
If you're looking at block paving for your driveway, the cost to pave 50m² would cost you around £5,500. For concrete blocks, the cost to pave a driveway would be about £40 per m². For natural stone blocks, you can expect to pay around £80 per m². Or, if you want to use clay blocks, we estimate the driveway paving cost to be around £85 per m².
Factors affecting the cost to pave a driveway
The total price you pay to pave your driveway will depend on a number of factors, including:
Size of driveway
Shape or complexity of the design of the driveway
Type and quality of materials used
Any prep work or digging needed
Where you live
When getting quotes for your paving driveway costs, it's important to understand what is included in the price and what isn't. It's easy to base the cost on the square metre size of the driveway, but ask your local driveway specialists to provide a detailed breakdown of costs and possible extras.
You'll need to consider things like any excavation that might be needed. And additional finishes, like borders or additional treatments, may be charged on top of the base price.

Asphalt driveway paving costs
If you'd prefer to go for an asphalt (otherwise known as tarmac) driveway instead of paving, you're looking at a cost of about £90 per m². The great thing about asphalt is that it's really easy to lay and holds up really well as a driveway material. That said, it does require maintenance and will most likely need resurfacing every few years.
See the tradespeople we've checked and recommend for your job
Concrete driveway costs
Another option for your driveway is concrete, which is an extremely durable and hard-wearing material – making it an ideal choice for something like a driveway. In fact, concrete driveways can sometimes last for decades without needing much attention. As an alternative to paving, installing a concrete driveway will cost in the region of £90 per m².
Driveway paving material costs
If you're considering sourcing the materials or installing the driveway yourself, you'll need to calculate the number of blocks you'll need. It's always sensible to add 10% for wastage to make sure you have enough blocks to finish the job.
Concrete blocks – £20 – £60 per m²
Clay blocks – £70 – £100 per m²
Natural stone blocks – £50 – £105 per m²
Benefits of driveway paving
At the end of the day, your choice of driveway material will often depend on your own personal taste and the style of your property. But if you're on the fence and are wondering why you should choose paving, here are some of the reasons why:
Low maintenance
Block paving is brilliant at withstanding the elements and won't require a lot of maintenance. You can keep it clean with soap and water.
Durable
As well as being easy to maintain, paving is also built to last the test of time (and pressure). Block paving is so durable it could withstand the pressure of an aeroplane – so a few cars are no bother for a paved driveway. With little wear and tear, block paving is also resistant to most chemicals, oils, salts and frosts.
Versatile
With so many colours and styles available, you can easily find driveway paving to suit the look you're going for. You can even customise paving if you have very specific ideas for either the colour, design or layout of the paving.
Easy to repair
One of the joys of a paved driveway is that you can make repairs easily. If bricks or blocks get damaged, you simply replace the broken ones. There's no need to redo the whole driveway, meaning the upkeep is low on cost and quick to do.
Useful driveway paving checklist
Decide on the colour and style of your paved driveway.
Contact your local council if any excavation work is needed for your driveway project.
Speak to local driveway specialists to get accurate estimates and detailed costs for paving your driveway.
Always hire a tradesperson with experience and ask to examples of their previous work.
See the tradespeople we've checked and recommend for your job