So, you're looking for carpentry prices and want to know what to expect? Well, before we begin, let's take a look at what kind of jobs a carpenter completes.
Carpentry is a woodworking skill that requires a carpenter to make or repair things using various types of wood. The reasons someone might need to hire a carpenter range from timber roofs and fitted wardrobes to handmade bookshelves and made-to-measure staircases.
In this carpentry prices guide, we're going to discuss the different types of carpentry that exist and the factors affecting carpenter prices. We spoke to the online estimators at My Build Estimate – a professional estimating company monitored by the Royal Institution of Chartered Surveyors (RICS) and we've used their estimated, average costs to work out the prices in this guide.
Types of carpentry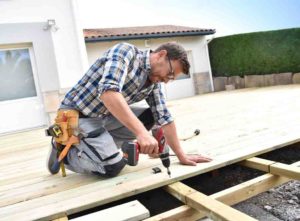 There are various types of carpentry that require different carpenter skill sets. Most carpenters will choose a specialism and become an expert in that field. Examples include:
Rough carpenter
Those who specialise in framing, formwork, roofing and structural works, including stairs, decking and shelving.
Joister
Those who lay floor joists in preparation for floor surfaces.
Trim or finish carpenter
Those who specialise in mouldings and trims, e.g., mantles, skirting boards, baseboards and door frames.
Framer
Those who specialise in the skeletal wooden framework of buildings.
Roofer
Those who specialise in the rafters, beams and trusses of roof constructions.
Cabinet maker
Those who specialise in intricate and detailed work for furniture, e.g., wardrobes, dressers and storage chests.
Log cabins are a carpenter's pièce de résistance. Check out our log cabin cost guide for a comprehensive overview.
Find a carpenter near you
Factors affecting the cost of carpentry prices
Cost provided item
Unit
Cost+VAT
(Low range)

Cost+VAT
(Higher range)

Average cost
Furniture refinishing
Per hour
£20
£30
£25
Cabinet repair
Per hour
£20
£25
£22.50
Finish carpentry

Per hour
£25
£35
£30
General carpentry
Per hour
£20
£30
£25
Fine woodworking
Per hour
£30
£40
£35
Construct a fitted wardrobe
Double size
£750
£1250
£1000
Supply and fit skirting board in one room
Supply and fit in approx. 4.3m x 3m room
£225
£300
£275
Hang a new set of doors
8 doors and plane to fit as required
£320
£800
£600
Install decking
Up to 10m2
£450
£750
£600
Laminate install
per m2
£15
£25
£20
Engineered wood install
per m2
£20
£30
£25
Natural wood install
per m2
£30
£40
£35
Herringbone pattern install
per m2
£60
£80
£70
There are several factors that can affect carpenter prices. These include:
The location of the works
How big the job is to complete
The age and condition of your property
How long the job inevitably takes
The type of wood, quality, materials and fittings required
Carpenter prices going rate
Carpenters prices vary. However, on average, you can expect to pay around £25+ per hour for their services, although prices vary depending on where you live and the service you choose. Below, we're going to discuss the most common carpentry and joinery requests and the costs associated with each job.
Cost to hang a door
Door hanging services are often completed by a carpenter who will come and measure, hang, finish and trim external or internal doors.
Average carpenter cost per door: £75
Cost of installing flooring
When it comes to flooring, carpenters will either measure and install structural groundwork or supply and fit your chosen flooring. Common materials include:
Parquet
Solid oak
Laminated
Engineering
Average carpenter rates: £20 – £70 pm2 (depending on the type of flooring)
Cost of installing decking
Those looking to have decking installed in an outdoor area will need to hire a carpenter to measure, structure, fit and finish it. The overall costs will depend on the size and complexity of the job, plus the quality of the wood required.
Average carpenter cost up to 10 m2: £600
Find a carpenter near you
Cost of constructing a fitted wardrobe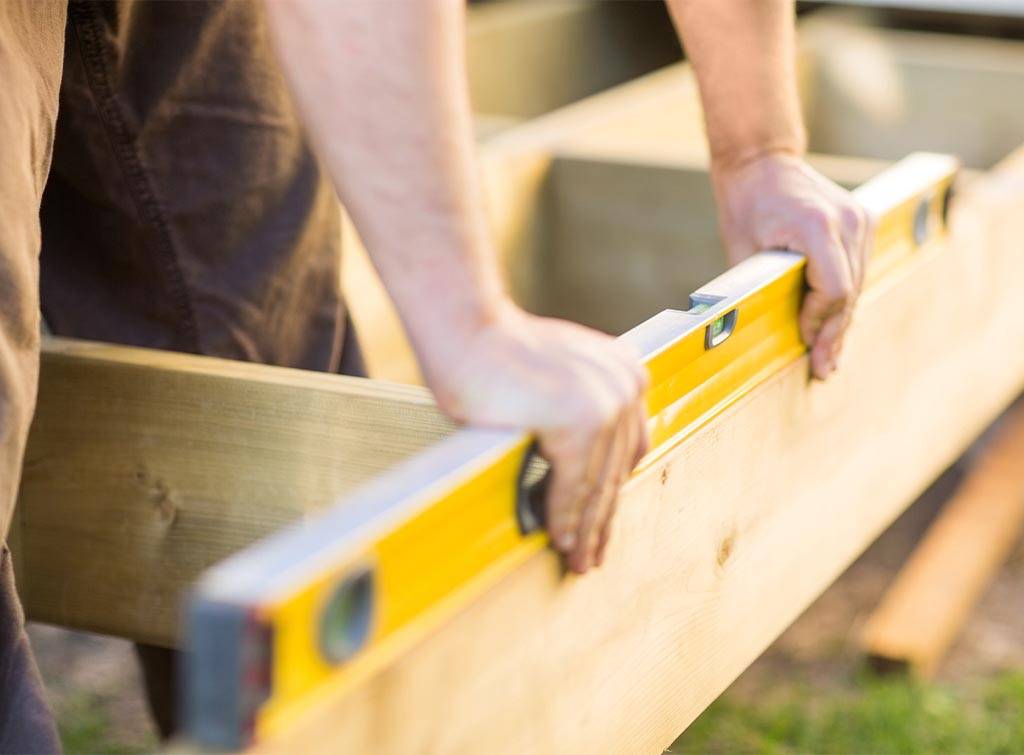 Whether you'd like a made-to-measure fitted wardrobe or a brand new one built from scratch, the carpentry costs will depend on the style, placement, type of wood being used and size of the area being fitted.
You can check out our built-in wardrobes for your home blog for more information.
Average carpenter cost for a fitted wardrobe: £1,000
Cost of fitting skirting boards
Also known as a 'baseboard,' a skirting board is a decorative frame that hides the joint between floor and wall for easier cleaning and aesthetic purposes.
Average installation cost per hour: £30
Cost of furniture refinishing
Refinishing refers to the act of repairing or reapplying a wood finish on an object, such as a chest of drawers or storage cabinet. It uses the application of a topcoat, varnish or lacquer to restore or improve the appearance and finish of wood furniture.
Average carpenter cost per hour: £25
Cost of cabinet repair
Repairing cabinets and their skins or finishes is the job of a cabinet carpenter, who uses their artistic skills to enhance the overall look of your cupboards.
Average cabinet carpenter rates per hour: £22.50
Cost of fine woodworking
Fine woodworking is a carpentry skill that fashions intricate items from wood. Carvings, joinery and woodturning can all be utilised to make items such as figurines, sculptures or elaborate furniture designs
Average woodworking carpenter rates per hour: £35
Find a carpenter near you
Second fix carpentry cost price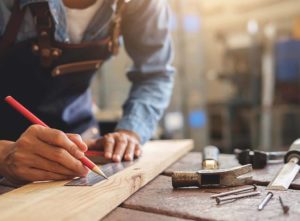 Carpentry jobs are divided into two phases: pre and post plastering. Also known as the first and second fix. The first fix includes foundation work that prepares a house for plastering. It starts from the frame of a building to the point it's ready for decorating.
Some tasks include:
Studwork
Floating Floors
Staircases
Windows
Window Boards
Exterior Doors
Internal Door Linings
Noggins (aka bridging)
Bathroom boxing (hiding pipes)
Once this is completed, the second phase or 'fix' commences. This is when a carpenter ensure that the woodwork is finishing to a high standard and has all its finishing touches.
Some tasks include:
Internal doors
Architraves or door linings
Skirting boards and mouldings
Pre-formed door sets
The staircase components
Bathroom boxing (low level)
Average carpenter cost = £200 per day
Average joinery prices = £25 per hour
Find a carpenter near you
Should I hire a professional carpenter?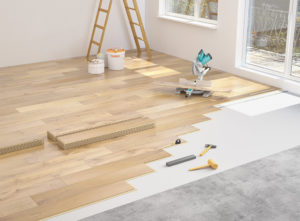 Hiring a professional joiner or carpenter is beneficial for many reasons.
Firstly, their expertise means you'll get great results that take less time to complete. Secondly, all the fees will be discussed upfront and the job will be cleaned up upon completion, leaving you to enjoy your new installation free from stress.
Joinery prices and carpentry prices vary, but you can expect to pay a day rate of around £200 for most jobs.
Key insights
Specialist bespoke joinery and wardrobe prices will vary significantly depending on the features and type of timber being used.
Some carpenters will only work on full day rates even if there's a small amount of work required.
Different carpenters specialise in different areas. For example, some will be good at structural carpentry such as roof rafters/joists/trusses, while others will prefer finishing carpentry such as doors, skirting, bespoke joinery.
Carpenter cost per day averages £200.
Find a carpenter near you
Tell us what you think
What others think of this article:
Need More Information?
Related posts