Last updated on March 31st, 2022
UK storage costs guide
If you've got furniture or belongings that you're not using but don't want to throw away, self storage is a great option. In this guide, we look at the average storage costs in the UK and look at different size containers over different periods of time.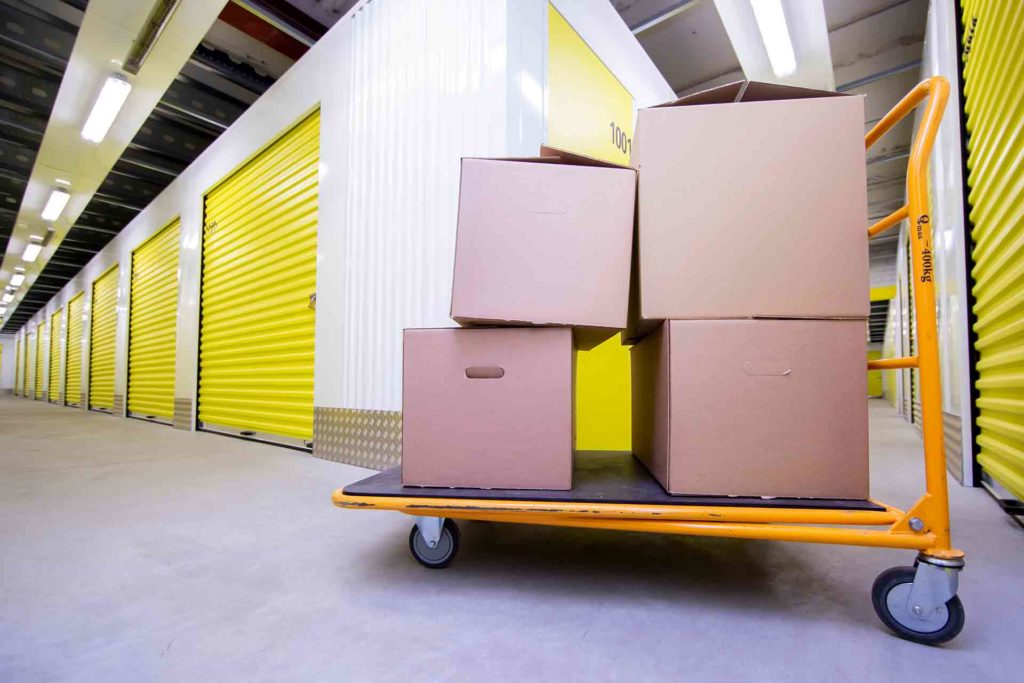 The cost of self storage is often the most important factor for most people. That said, it's also worth considering other factors when you're shopping around for storage options and costs. Things like the level of security offered, 24-hour access to your container and the standard of the storage facilities, are all relevant.
When it comes to storing your belongings, it's good to remember that the cheapest option isn't always the best one. We would always recommend visiting the storage facilities and talking to the staff, before making your final decision.
| Size of storage | Cost for 1 week | Cost fo 1 month | Cost for 1 year |
| --- | --- | --- | --- |
| 50 sq ft | £22 | £95 | £1,155 |
| 100 sq ft | £44 | £190 | £2,310 |
| 150 sq ft | £66 | £285 | £3,465 |
| 200 sq ft | £88 | £380 | £4,620 |
How much does self storage cost?
Many self storage facilities will be happy to provide you with a no-obligation quote for the storage costs, based on your individual needs. To help you work out what you might need, a good first step is deciding what exactly you are going to be putting into storage to know how much face you'll need to fill.
A storage container of 50 square feet will cost about £22 per week. For a month the same container would be around £95. And if you're looking at paying for a whole year of storage, the cost would be in the region of £1,155.
Factors affecting the cost of self storage
Storage is one of those costs that will vary massively in different areas of the country. For example, self storage in London generally costs quite a bit more than in the North of England. Therefore, it's worth speaking to your local storage facilities to get quotes for accurate costs in your area.
There are a number of other factors that will directly affect the price you pay for storage, including:
Size of the unit
Length of time
Additional facilities (e.g. manned security, 24-hour access)
Replacement value / level of insurance needed
Where you live
Secure storage solutions near you
Storage costs for 3 bedroom house
If you're trying to work out how much storage costs are going to be for a 3 bedroom house, an average estimate is about 100 square feet. That's working on the basis of the storage container needing to accommodate general furniture, a small sofa, garden furniture, bikes and sports equipment
Based on that size, the storage costs would be about £44 for a week, £190 for a month, and around £2,310 for a whole year.
Storage costs for 4 bedroom house
The storage costs for an average 4 bedroom house would be based on needing roughly 200 square feet. That would fit the contents of your home including a fridge freezer, washing machine, large sofa set, dining table and chairs, and garden equipment.
The average storage costs for 200 square feet are about £88 for a week, £380 for a month, and around £4,620 for a year. But again, it's worth discussing your storage needs with your local facility to make sure you hire the right amount of storage space for your needs.
Cost of furniture storage
Furniture storage will again depend on the size of the container and the length of time you'll need it for. For a breakdown of prices, check out our guide to the cost of furniture storage.
How much storage space do I need?
If you need help figuring out how much space you're going to need in your storage container to work out the costs, here's a rough guide.
25 square feet – The size of a small garden shed, ideal for holding a few household items that will fit into several boxes. It would hold a single mattress, an armchair, dresser or sports equipment. Perfect for items you use only occasionally that clutter up your home.
50 square feet – About half the size of a standard single domestic garage. It's roughly big enough to accommodate the contents of a 1 bedroom flat. You could fit a queen size bed, dresser, large TV, large appliances and/or a bike.
100 square feet – The size of a standard single domestic garage, you can typically fit the contents of a 2 bedroom flat or house. These units are usually high so that you can stack contents inside them. Being higher also means this size unit is suitable for large items like sofa sets, garden furniture or other large furniture.
200 square feet – Equivalent to a double garage, this unit can usually accommodate the contents of a large 4 or 5 bedroom house. It will easily fit sofa sets, garden furniture, office furniture, multiple beds and large equipment. These units are also commonly used warehouses for business use to store stock, merchandise and pallets of goods.
Useful self storage checklist
When researching storage costs, don't just consider the cost but also factor in the facilities available and level of security offered.
Speak to local storage specialists to get quotes of accurate costs and details of the facilities available.
Shop around for fair and competitive storage costs.
Always use reputable storage companies with a proven track record of providing reliable, secure storage.
Ideally choose a storage company that is a member of the Self-Storage Association UK, or similar.
Secure storage solutions near you
Good jobs, guaranteed
Get covered when you book with Checkatrade.