Last updated on May 10th, 2023
Thatched roof cost guide
Thatched roofs have been providing shelter for hundreds of years, particularly in the countryside. Find out how much they cost.
Hire right, hire once: How to avoid rogue trades
Protect your family and home by hiring the right tradesperson.
There are many benefits to thatched roofs. They're environmentally friendly, made from natural materials and provide a high level of insulation.
In this guide, we'll look at the average cost of thatched roof installation, so you can start planning your project.
How much does a thatch roof cost?
| Cost provided item | Low cost | High cost | Average cost |
| --- | --- | --- | --- |
| Thatched roof cost per 'thatchers square' (9m²) | £1,500 | £2,000 | £1,750 |
| Total thatch roof cost | £33,500 | £66,500 | £50,000 |
Thatching is a sought-after and highly skilled service, which is reflected in the price. There are also different types of thatching material, including Norfolk Reed, Combed Wheat and Long Straw. Each has a different cost and lifespan.
In total, you can expect to pay around £33,500 – £66,500 for a thatched roof, depending on the size and complexity of your roof.
Replacement vs. new thatched roof cost
The cost of installing a brand new thatch roof is likely to be around the same as replacing an existing one. You can expect to pay around £50,000 for a replacement thatched roof.
Thatch roof cost per square metre
Thatchers don't tend to work in square metres. Instead, they'll price your job based on a 'thatcher's square'. This is around 10 ft × 10 ft (100 ft²), or 3 m × 3 m (9 m²).
Each square will cost you in the region of £1,750. Using this measure, you can estimate the total cost of installing your thatch roof.
Are there any other costs to consider?
You may also need to shell out for extra costs relating to your thatched roof. For example, netting to deter nesting birds and pests, fire retardant treatments and sprays. It can also cost more if you choose a more decorative thatch design.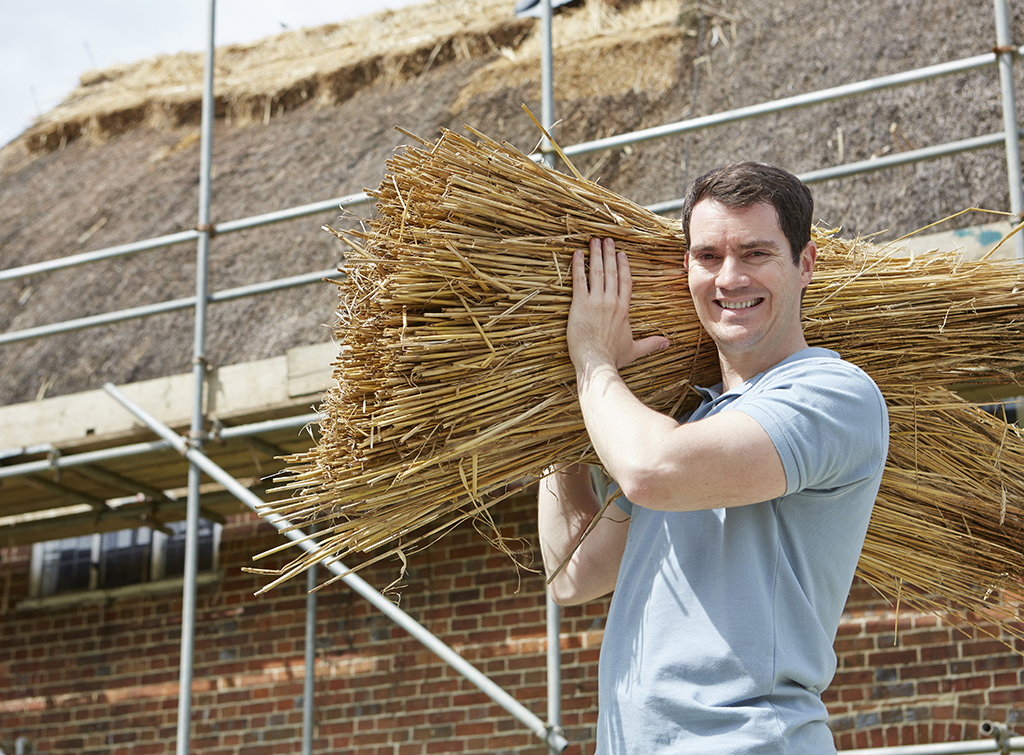 See the tradespeople we've checked and recommend for your job
FAQs
How long does it take to thatch a roof?
It should take around three to four weeks for two thatchers to complete your thatch roof, although it depends on the size and complexity of the project. And of course, the weather will also affect the timeline for completing the job.
Do I need planning permission for a thatched roof?
You will need planning permission to change the material or style on a listed property with an existing thatch roof. This is why it's very important to always check in with your local authority before starting work. You'll also need to meet strict building regulations for any new thatch roof, in relation to fire and pest-proofing the roof.
Are there any maintenance costs with thatched roofs?
Yes, you are likely to need to spend money annually to maintain your thatched roof. It's recommended to have an experienced thatcher check over your roof and make small repairs roughly once a year.
See the tradespeople we've checked and recommend for your job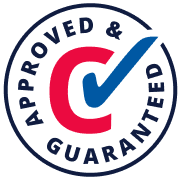 The Checkatrade guarantee
When you contact a trade through Checkatrade, our guarantee could cover you for up to 12 months. You can claim up to £1,000. Exclusions and T&Cs apply.