Landlord heating obligations – everything you need to know
If you're a landlord, or soon to become one, do you know a landlord's heating obligations? In this guide, we take a look at the responsibilities a landlord has regarding heating and hot water in their rental property.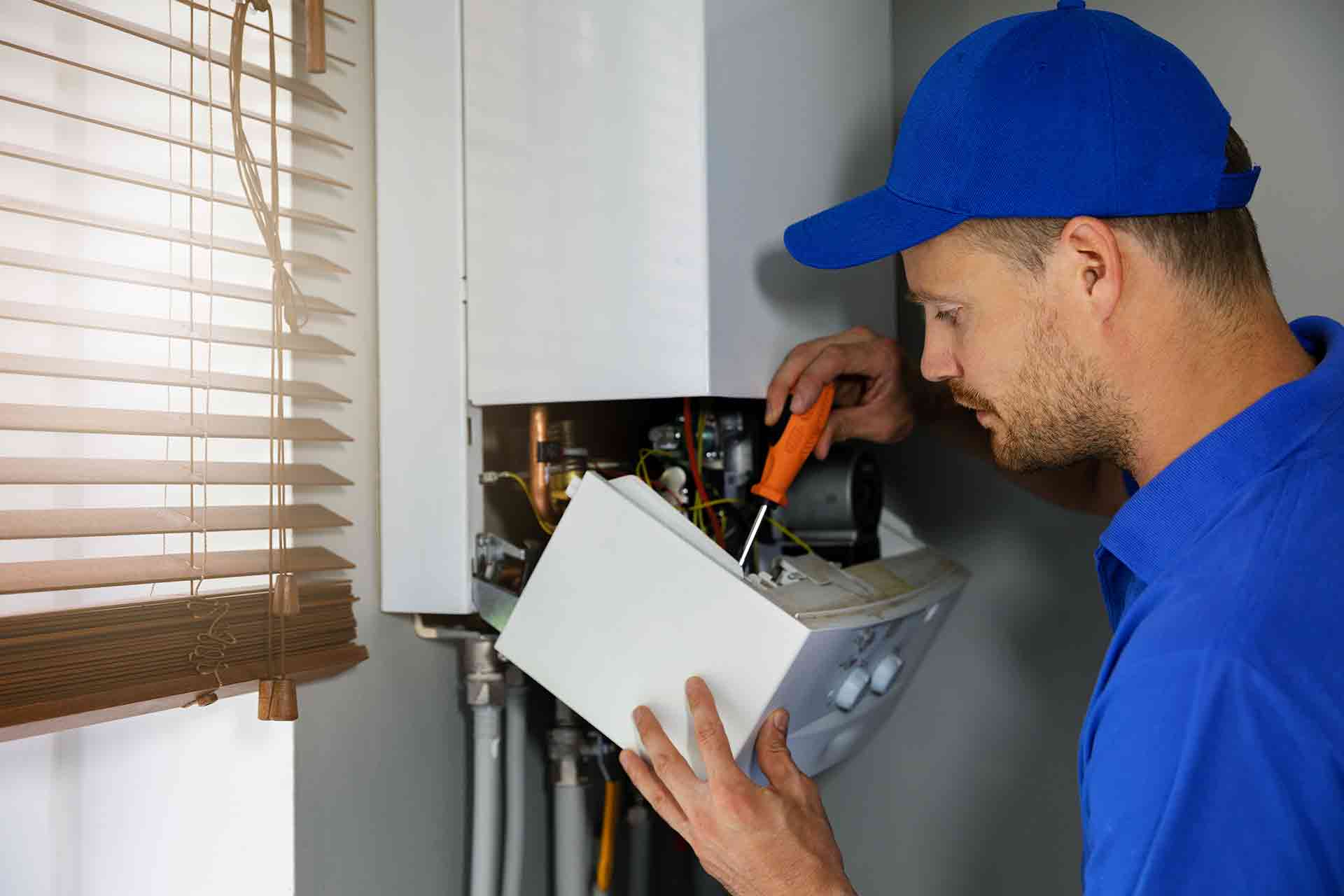 If you're a landlord, or soon to become one, do you know a landlord's heating obligations? In this guide, we take a look at the responsibilities a landlord has regarding heating and hot water in their rental property.
As part of the 1985 Tenancy Act, landlords have "to keep in repair and proper working order the installations in the dwelling-house for space heating and heating water".
According to Landlords insurance providers, damage due to the escape of water from faulty pipes and boilers is one of the most common claims. It's therefore so important for landlords and their tenants to make sure each party knows their responsibilities when it comes to heating and hot water.
Landlord heating obligations
Part of a landlord's heating obligations is to provide some means of heating in every occupied room. This could be by providing a fixed electric or gas heater or central heating via a traditional central heating system or more eco-friendly heating options such as a heat pump.
If heating is provided through radiators and electric heaters, landlords are obligated to maintain them throughout the tenancy. Whatever heating source is provided, you as the landlord are responsible for annual maintenance checks.
To keep your rental property and your tenants safe, it is recommended to carry out periodic checks during the tenancy. Landlords and tradespeople are allowed access to the property for maintenance checks, but you must notify tenants at least 24 hours beforehand in writing.
As an example, for a landlord to maintain a boiler they must:
As a landlord, you must supply tenants with a copy of the latest gas safety certificate (CP-12) before they move in or, if they're existing tenants, up to 28 days after the most recent service was carried out.
As well as the landlord having heating obligations, tenants are also responsible for correct usage of any heating appliances and reporting any issues or faults. During colder months, tenants may be cautious about keeping heating bills down but as part of their responsibility, tenants must make sure property is kept at 12-15 degrees min to stop pipes from freezing.
Some tenants may want to bring their own portable heaters with them, but some landlords prohibit this for safety reasons, as it can cause grey areas as to who is responsible for maintenance and can cause issues with insurance. Tenants are responsible for any personal items that they have brought with them that were not on the inventory at the start of the tenancy.
If there are any problems with the heating systems, any repairs must be carried out in a 'reasonable' time frame. Emergency repairs, for example having no hot water or heating, must be carried out within 24 hours as they are hazardous to health.
It is always worth having the details of a qualified and recommended heating engineer on hand, find yours by searching recommendations in your local area.
Landlord responsibilities for heating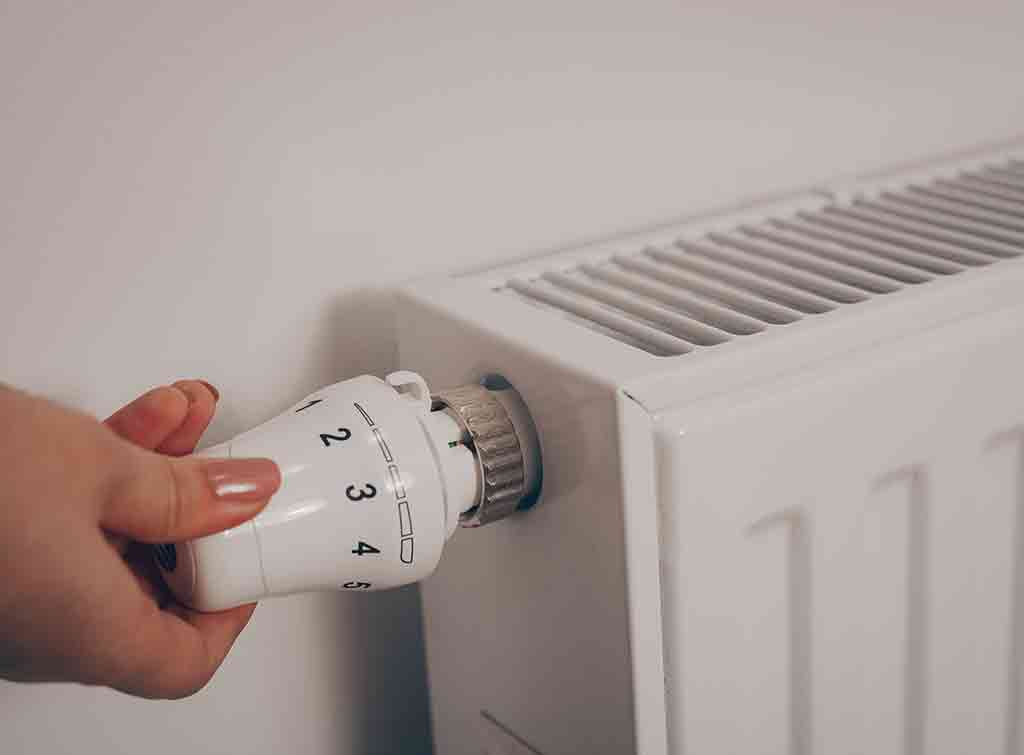 When it comes to a landlord's responsibilities for heating, there are regulations that state that the minimum acceptable temperature. The property must be able to maintain a temperature of at least 18°C in sleeping rooms and 21°C in living rooms when the temperature outside is minus 1°C.
If a rental property is not able to be kept at a comfortable temperature, tenants are able to take a landlord to court as it poses a health risk.
As mentioned above, repairs and replacements to a property's heating system are the landlord's responsibility. If heating appliances are within warranty then landlords can contact the manufacturer for help and support.
As a landlord, it is possible to claim for certain wear and tear allowances from HMRC, but you cannot claim for a replacement boiler, so it is wise to investigate options for landlord boiler cover.
Landlord's boiler cover is a type of insurance designed specifically for landlords to cover the boiler and central heating systems in buy-to-let properties. Cover ranges from breakdowns and basic repairs to full replacements, annual servicing, and plumbing cover. These can help give peace of mind to tenants and landlords alike.
To avoid any heating issues it is worth agreeing and organising a regular maintenance inspection to prevent the need for emergency repairs by spotting any potential problems early. As an example, noisy radiators may cause tenants concern.
Any radiators must be bled before a tenancy begins, but any ongoing maintenance such as bleeding the radiators during the tenancy is the responsibility of the tenants. That being said, most of the time landlords offer to do this as part of their ongoing maintenance works.
Landlord hot water responsibilities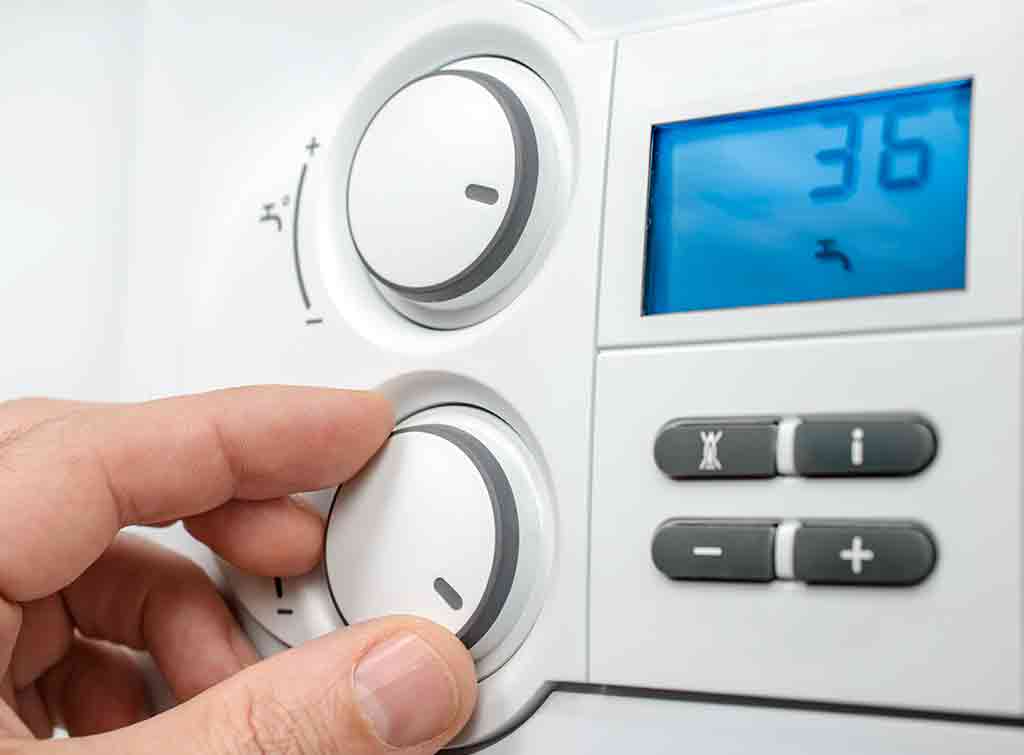 In addition to responsibilities for heating, landlords are also legally responsible for ensuring that their tenants have hot water at all times. This includes boiler repairs but also making sure that the plumbing is capable of delivering hot water to the kitchen, toilets and bathrooms.
Any loss of hot water in the winter months is classed as an emergency and needs to be dealt with and repaired immediately.
Find a local heating engineer that comes recommended and keep their details on file.
If tenants notice any problems with the water supply they are responsible for reporting leaks and slow leaks to the landlord to avoid any potential issues arising. To help both the tenant and the landlord, it is advisable to make sure the tenancy agreement clearly outlines which are the landlord's heating and hot water responsibilities and which belong to the tenants.
A lack of clarity can lead to ending tenancy agreements early or even legal action in the worst-case scenario.
FAQs
As a landlord, can you control the heat in your rental property?
This usually depends on who is paying for the heating bills. If it's the tenants, they have the right to fully control their own thermostat. If, however, you as the landlord are paying the bills, you may opt to control the thermostat.