Loft conversion stairs: The best options for your budget
Find the best loft conversion stairs for your budget with our complete guide. Including different types of stairs, average prices and building regulations to follow.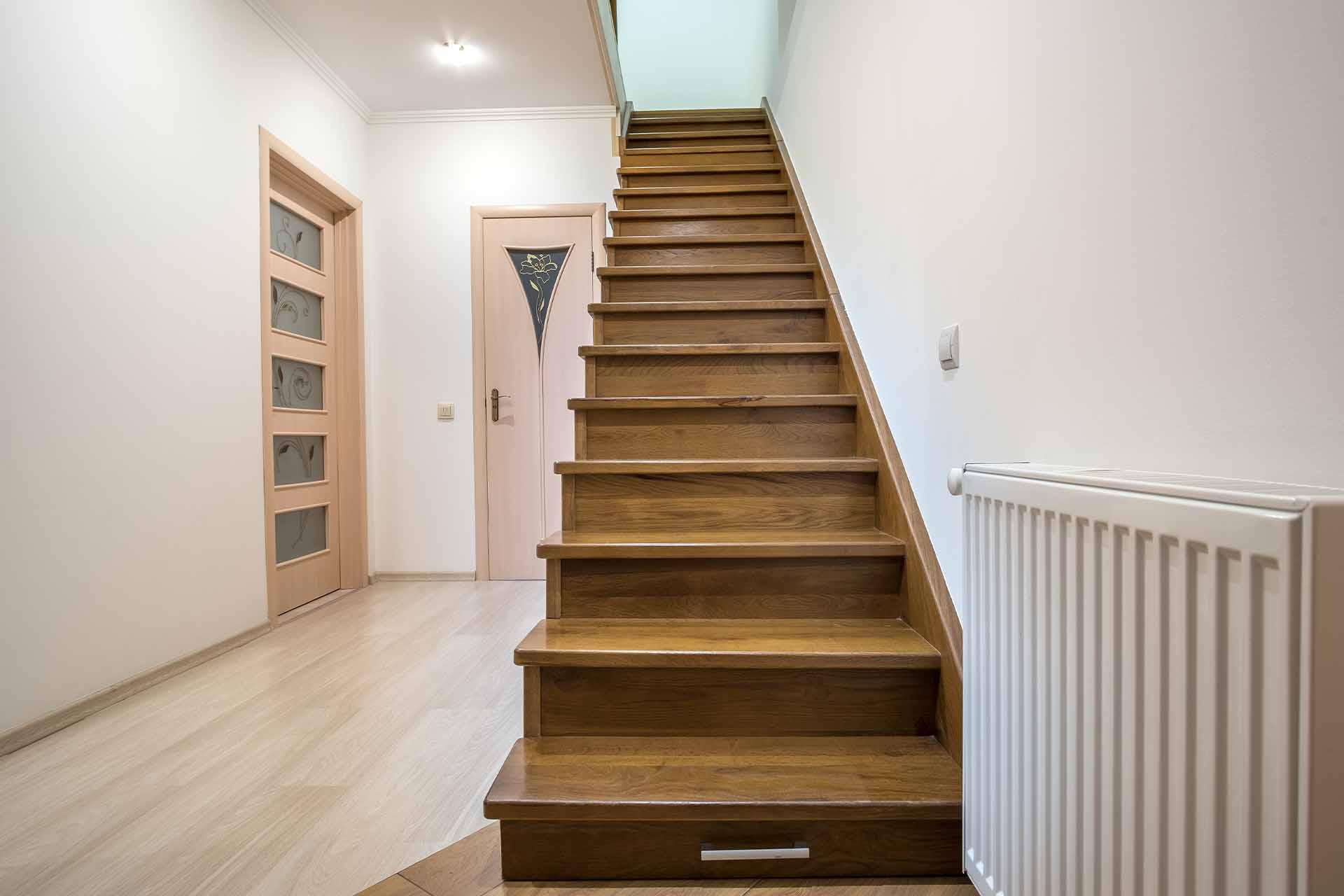 Having your loft converted into a habitable room is the perfect way to increase your living space and upgrade your home. However, when you're designing your loft conversion, it's important to carefully consider how you'll access the new space. The solution to this problem comes in the form of loft conversion stairs and there are a wide variety of different options available.
From ladder staircases to spiral staircases, picking the right option for your home is an important decision. Depending on the layout, headroom, and access to your loft, choosing the best staircase for your budget can be a little confusing. That's why we created this guide, to advise and support you through this process.
Every home is different from décor to layout so don't worry, the perfect staircase for your loft conversion is out there waiting for you. In fact, you can even install loft conversion stairs in the middle of a house. So, whether your home is small or large, read on to find the right staircase for your loft.
See the tradespeople we've checked and recommend for your job
Loft conversion stairs ideas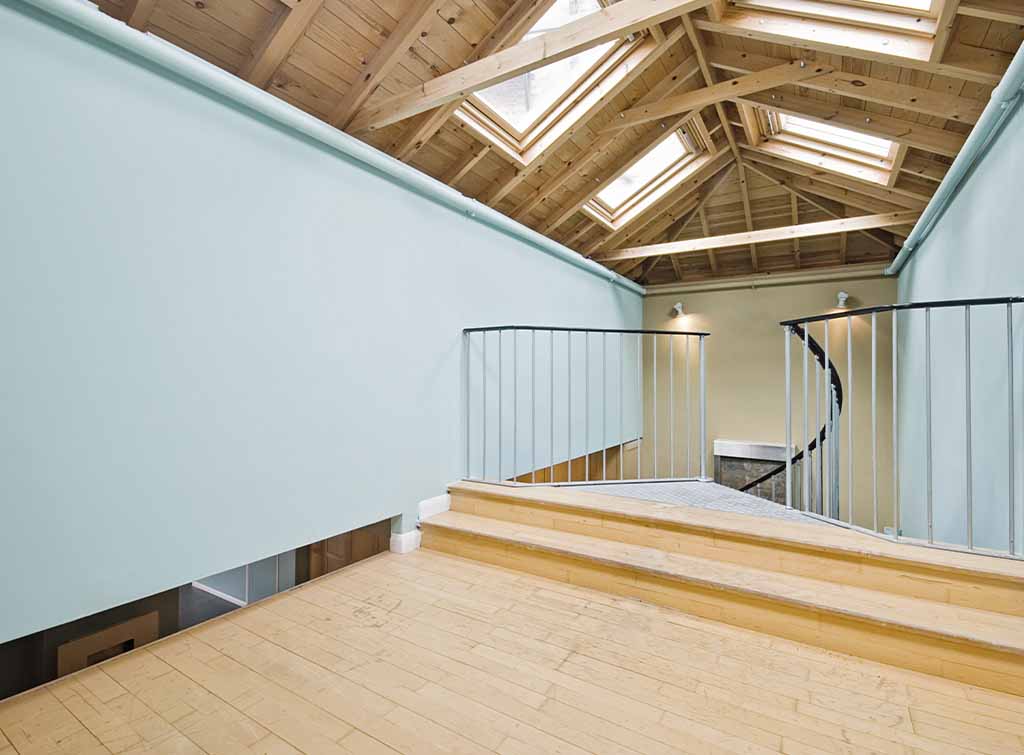 As we mentioned above, there's a huge range of different ideas for loft conversion stairs. If you're looking for inspiration, first consider the best location for your staircase. You need to pick somewhere you can easily access your loft without affecting entry to other parts of your home.
Looking for inspiration? Consider the following types of loft conversion stairs:
Victorian loft conversion stairs: Perfectly suited to a Victorian design scheme.
Dormer loft conversion stairs: Designed to help you access your dormer loft conversion.
Space-saving loft conversion stairs: A compact option perfect for smaller homes.
Loft conversion spiral stairs: If your loft staircase needs to fit in a narrow area.
Terrace loft conversion stairs: These stairs fit well in terraced homes where space is tight.
Some other types of loft conversion stairs include:
Ladder stairs: Taking up very little space, ladder stairs work well in small homes but can be difficult to use for older or less-abled people.
Paddle stairs: Very popular, paddle stairs replicate a standard, modern staircase but with alternating treads.
L/U shaped stairs: These stairs can allow you to add a standard staircase with a curve to fit into more compact spaces.
Loft conversion stairs regulations
As well as seamlessly fitting into your home interior, there are a number of loft conversion stairs regulations your staircase needs to comply with. In fact, unless your stairs are up to standard, your loft conversion may not pass its Building Control inspection. This could be an expensive mistake to fix.
So, how can you make sure your stairs are fit for use? Just use the below guidelines:
Fire regulations: When you use your loft conversion, you'll want to ensure you have a safe route to take in case of a fire. This means your loft conversion stairs need to be protected from fire for at least half an hour. You also need to install a fire door either at the bottom or top of your staircase.
Headroom: Making sure you have sufficient head room when using your loft stairs is essential. The last thing you need is a concussion from banging your head. In order to comply with building regulations, make sure you have at least 1.8 metres of headroom if your ceiling is sloped. This needs to be increased to 1.9 metres of headroom at the centre of the staircase and 2 metres on the inner side of your staircase.
Type of stairs: Building regulations allow for staircases to be installed in smaller homes by giving you the option to choose ladder stairs, spiral stairs, or paddle stairs.
How to plan a loft conversion
If you're considering adding a loft conversion to your home, you'll need to carefully plan all aspects of the project.
Feeling a little out of your depth? No problem, our loft conversion planning guide is packed with brilliant advice and tips to explain the process for you. Including which tradesperson to use and the different options available to you.
FAQs
How much is a loft conversion with stairs?
The average cost of a loft conversion is £40,000 and on average, loft conversion stairs cost £2,000. This means the average cost for both is £42,000.
The cost of your loft conversion with stairs will come down to the type of loft conversion you have and the stairs you choose.
For more prices and considerations, check out our loft conversion cost guide.
How to put stairs in a loft conversion
The most important part of adding stairs to your loft conversion is choosing the correct type of stairs. You can pick from a wide range of options from paddle stairs to L shaped stairs and the right choice will depend on the layout of your home and the space available. You also need to choose the best location for your loft conversion stairs.
Speak to a local expert if you're struggling.
Need help with installing loft conversion stairs?
Our members are here to assist you when it comes to choosing the right stairs for your loft conversion, as well as carrying out the installation. We'd recommend working with a professional on this project to ensure your stairs comply with building regulations and are safe to use. We ensure our members pass 12 thorough checks so you can be sure you're hiring the best worker for your job.
To further put your mind at ease, we're so confident in our members, we're now offering guaranteed cover of up to £1,000 to fix any issues with your loft conversion stairs. Sounds good? Simply add your postcode to our free search engine to find a variety of local tradespeople with recommendations from your neighbours.
The HomeOwners Alliance is a fantastic resource for any home renovations or improvements you're planning. They have many guides to support you during a range of different projects, including tips on finding a tradesperson, legal matters, and DIY jobs.
How much does a roof lift loft conversion cost?
If you need more living space but your loft has very little headroom, why not consider a roof lift loft conversion? This will give you the opportunity to expand your home's floorspace without the need to move home.
To learn more, read our handy roof lift loft conversion cost guide which covers different prices and the common factors that affect the cost.
Which tradespeople should you use for the job?
Adding loft conversion stairs needs to be done by a qualified professional to ensure you and your family are safe when accessing your loft. Luckily, most contractors should be able to help you with this. You could even use the same construction company that carried out your loft conversion.