LVT vs laminate flooring – what's best?
Two of the most popular flooring options on the market are luxury vinyl tile (LVT) and laminate. Both are well-established and have their pros and cons, but which one is right for your project?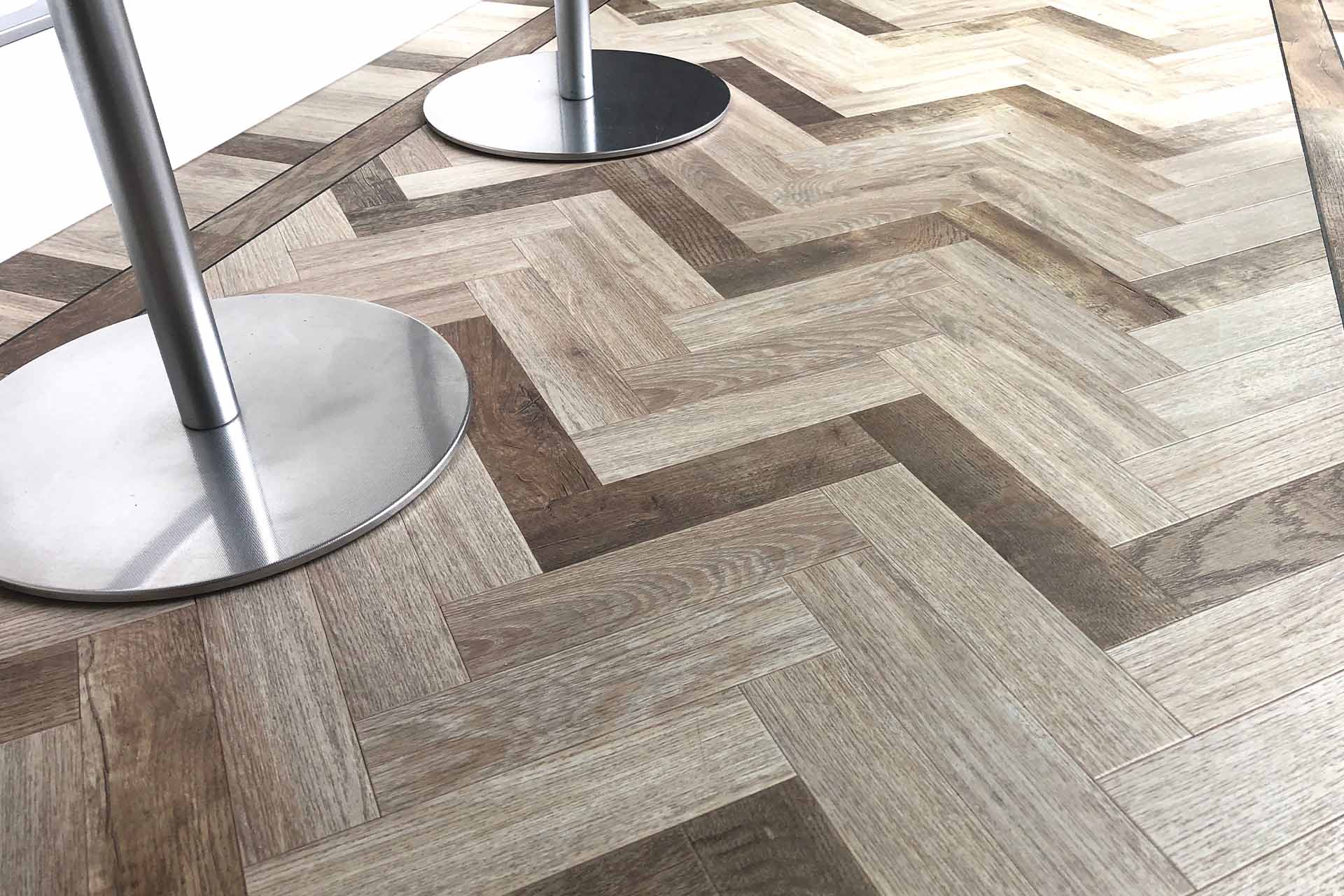 In this guide, we'll explain what these two types of flooring are, before taking you through the differences between the two materials, their pros and cons and typical installation costs.
What is luxury vinyl tile (LVT)?
Luxury vinyl tile or LVT planks are traditionally made of a plastic core, which makes them flexible and soft. They come in a range of colours and designs, including mimicking wood and stone. Recent advances in LVT technology have resulted in SPC (Stone Plastic Composite) vinyl, which features a more rigid core and offers increased durability and design possibilities.
What is laminate flooring?
The original low-cost alternative to wood, laminate planks are made up of several layers of pressed wood pulp and topped with a durable plastic layer. Laminate flooring is available in a variety of colours and designs and typically features a 'click' style fitting technique, making it easy to install.
The difference between LVT and laminate
To look at them on a floor, you might struggle to see the difference between LVT and laminate, but there are quite a few things to be aware of before you make a decision on your flooring project:
Laminate is made from wood pulp and resin with a plastic top layer, whereas LVT is made from plastic or a stone plastic composite.
Laminate is a floating floor, which means it should never be glued or nailed down. LVT can both be glued and float.
Laminate is typically between 6mm and 12mm thick, whereas LVT ranges from 1.5mm to 5mm for luxury vinyl planks.
Manufacturer warranties tend to be longer on LVT compared to laminate, due to higher levels of durability.
Cost-wise, basic LVT is similar to laminate, but choose luxury vinyl tile and you'll be paying considerably more.
While the differences may not seem significant, there are lots of pros and cons due to the variations in the makeup of LVT and laminate flooring.
A professional can always advise which is the best option for your specific project. Enter your postcode below to get quotes from locally recommended flooring specialists.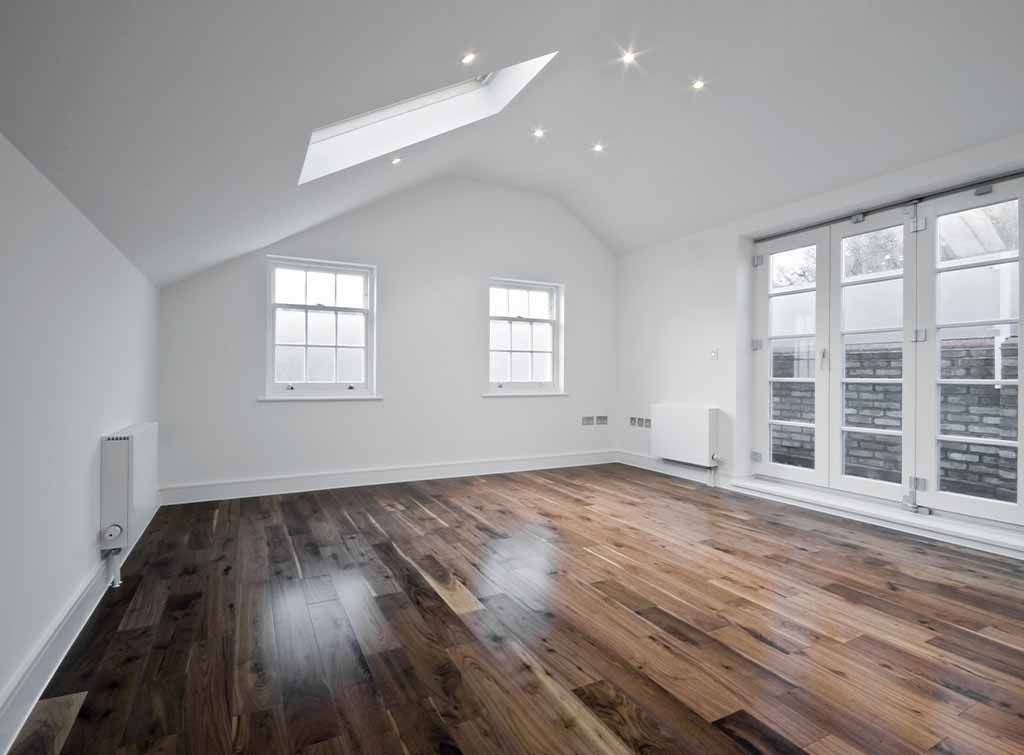 See the tradespeople we've checked and recommend for your job
LVT vs laminate flooring – pros and cons
If you're wondering which is better – LVT or laminate, then it really depends which factor you're looking at:
Durability – While both are very hard-wearing, LVT wins in this department over laminate as it's less likely to show signs of surface wear and its layers are more resilient to separation.
Water-resistance – This is LVT's trump card. Laminate is made from a wood fibre core that will soften and deform if exposed to water for prolonged periods, whereas LVT is made from plastic, which can be submerged in water with no effect on its integrity or form.
Heat resistance – You might think LVT is the winner here, too, but laminate offers superior resistance to direct heat. Both will handle high room temperatures well, although LVT can have upper limits of around 27 degrees due to its plastic core.
Warranty period – Advances in flooring technology mean that high-quality LVT and laminate products will come with warranties of around 15 years in residential settings and around 5 years in commercial environments. Although on the whole, LVT warranties will be longer.
Appearance – The thicker structure of laminate allows for deeper and more rich surface designs, which is excellent for mimicking wood. However, luxury LVT will match this and also offer textured finishes that can be felt underfoot. The downside is, all those mini-ridges can catch dirt, especially in a kitchen!
Cleaning – LVT is waterproof, so no surprise that it can handle wet mopping without any damage. The same cannot be said for laminate, which is best cleaned with a brush and almost dry-to-the-touch mop. When it comes to stains, laminate will resist better than LVT, but LVT can be scrubbed more vigorously.
Installation – Both LVT can be installed by a DIYer, however, the finish can make or break the look of a room, which is why it's always a good idea to get a flooring professional in to do the job to the highest standard.
Comfort and sound – Neither will replicate the feel of solid wood flooring underfoot, but laminate will have more of a natural feel than LVT owing to its composition. The sub-base and underlay you use can have a real impact here, so consider screeding and investing in a high-quality foam layer.
Sustainability – In terms of environmental impact, neither LVT nor laminate can be considered green, but laminate has the edge due to its wood fibre content, which in some cases can be from recycled sources. That said, LVT is likely to last longer and withstand being removed and relaid in a new property, which gives it a longer life through reuse.
As you can see, luxury vinyl tile and laminate flooring have numerous pros and cons, which can make deciding between the two tricky. For many homeowners, it comes down to their individual needs, and of course, cost.
LVT vs laminate cost comparison
Average LVT flooring prices range from £20 – £50 per square metre depending on the quality, with luxury vinyl tile being at the higher end. If you want a more unique pattern such as Herringbone, then you'll pay up to £60 per square metre on average. Underlay will come in at around £7 per square metre and professional installation will start at around £250 a day on average.
In general, laminate flooring is cheaper than LVT with prices ranging from around £18 – £31 per square metre for supply and installation. Underlay will set you back around £5 per square metre and the cost of installation at a day rate will start at around £175 on average.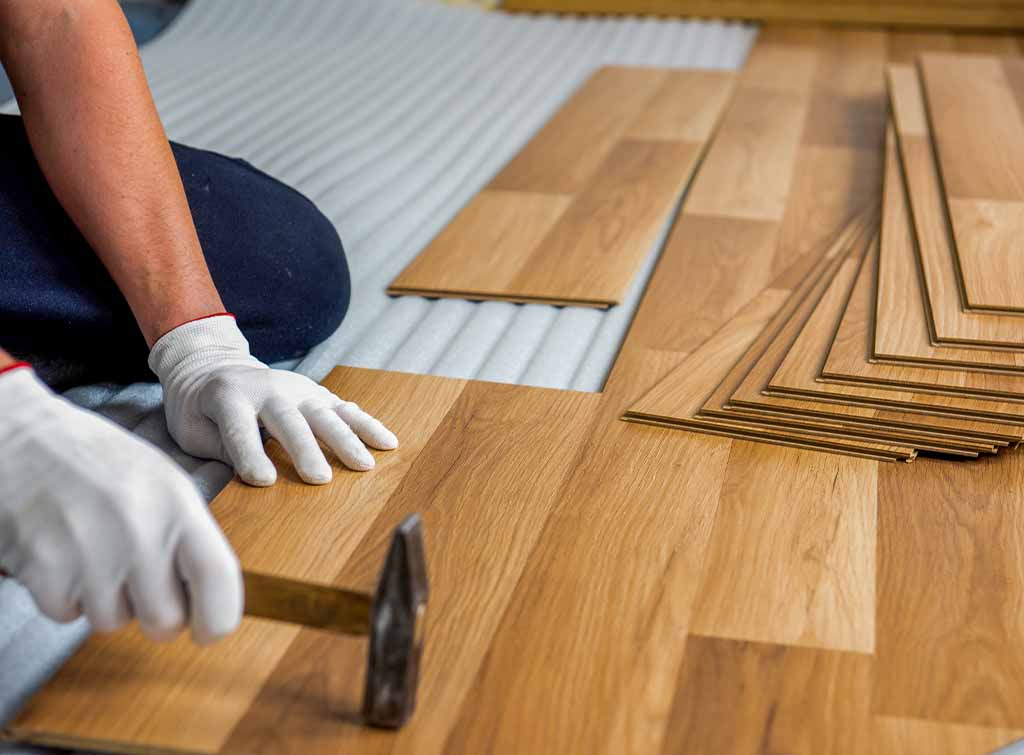 Underfloor heating for laminate and LVT flooring
Generally, both laminate and LVT can be laid over electric or water-based underfloor heating.
Underfloor heating for laminate
Laminate is not as prone to warping under changes in temperature when laid over underfloor heating. The recommended maximum temperature that the floor should be heated to is 27˚C, to avoid damaging the laminate.
LVT flooring underfloor heating
The thin nature of LVT flooring makes it ideal for underfloor heating as the heat can permeate the floor more easily in order to heat the room. Always check the manufacturer's recommended maximum floor surface temperature to ensure that the covering is suitable for use with underfloor heating. Most manufacturers state 27°C, which is more than adequate in most situations.
When installing vinyl flooring you also need to take into consideration the adhesive used. The adhesive used to fix the flooring should be sufficient to sustain the working temperature of the underfloor heating (maximum 27˚C). If it cannot sustain this temperature, then the floor may become unstuck, begin to bubble, and the edges may begin to curl upwards.
LVT and laminate underfloor heating
For any sensitive floor coverings or where a system with a high heat output is being installed, a floor temperature sensor should be fitted to limit the heat output from the floor.
You should note that because many floor coverings should not be heated above 27°C, the underfloor heating temperature will need to be restricted. Because of this, LVT or laminate should not be installed in any room with high heat losses, such as conservatories, as it would not be able to sufficiently heat the room when restricted.
Speak to a tradesperson about the range of floor coverings available, the subfloor, adhesives, temperatures and suitability etc.
LVT or laminate – conclusion
Taking into account all of the differences, benefits and drawbacks of both LVT and laminate, the right choice for your home depends on your individual project and desires. Flooring is always a very personal purchase and if you want a specific design, then all of these pros and cons may go out of the window!
In general, if you're buying flooring for a kitchen or bathroom, then LVT will be the preference due to the fact that it's completely waterproof and is easier to clean. Some LVT flooring also features antibacterial properties. However, if you're flooring a lounge or dining room, then laminate offers a greater range and depth of designs that can give you the dream look you're after.
Always hire a professional
While LVT and laminate flooring have been designed to make installation as easy as possible, there's a lot of detailed work that goes into laying a floor correctly. Your perfect floor begins with a level sub-base and the right underlay, and it finishes with faultless corners and room edges that give a professional look and feel you'll see and love for years to come.
This is why getting an expert in is always advisable. Simply enter your postcode below to get quotes from local flooring professionals that your neighbours recommend.