Does a plumber fix boilers?
When a boiler breaks down, a lot of homeowners aren't sure exactly who to call to get it fixed. And one of the most common questions we get asked is: does a plumber fix boilers?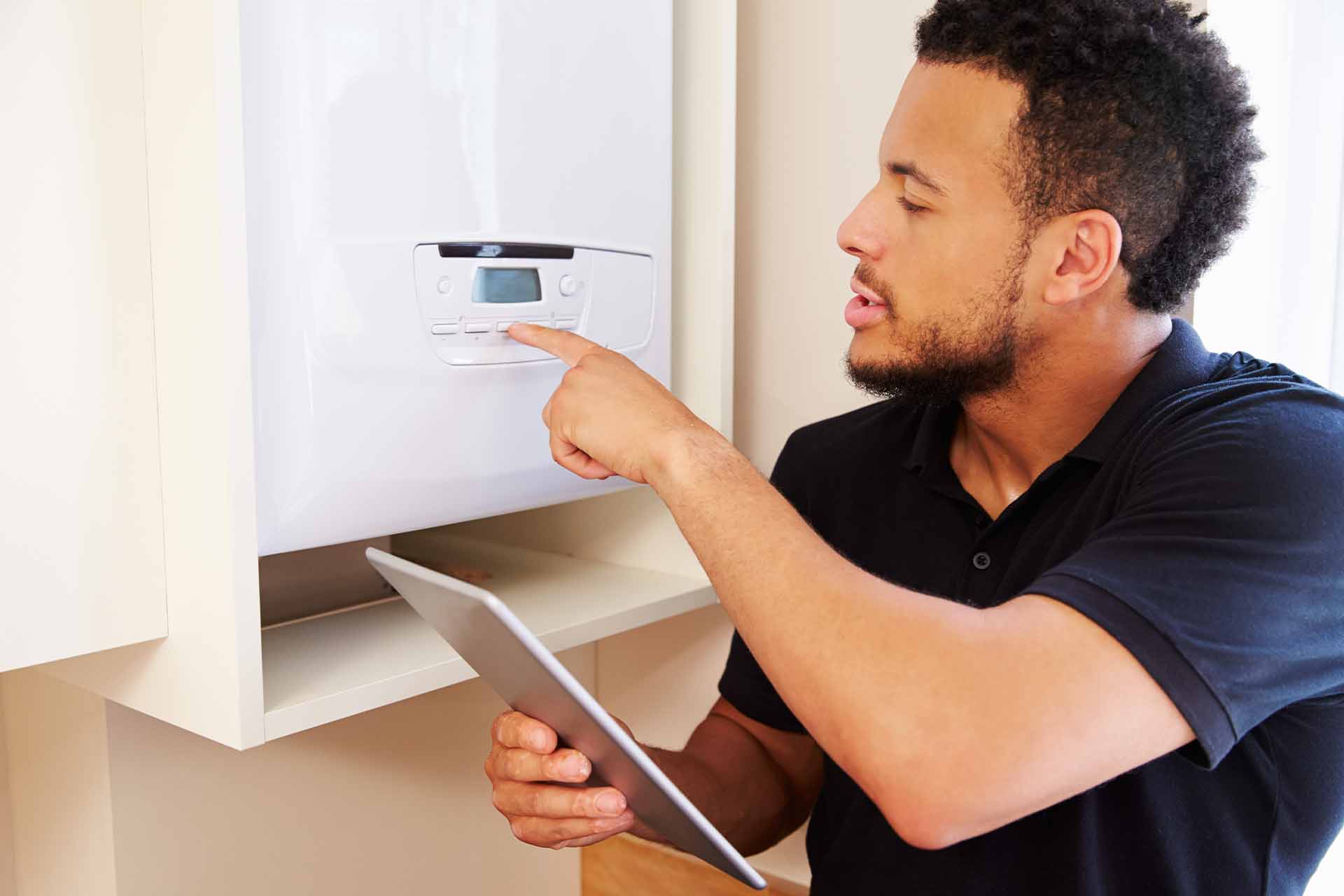 The quick answer is yes, some plumbers do fix boilers. But not all of them. If you're talking about a gas boiler repair, then whether it's a plumber or a heating engineer, always make sure you hire a Gas Safe registered tradesperson to ensure they're qualified for the job. Keep reading to find out more.
Does a plumber or heating engineer fix boilers?
Depending on the type of boiler you have and the individual plumber or heating engineer, it's possible that both a plumber or heating engineer could fix your boiler – as long as they have the appropriate skills and qualifications.
Plumbers typically work on heating systems, including radiators and pipework, but not all of them are qualified to work on the boiler itself or the gas pipe. However, these days you'll find that some plumbers have also trained as Gas Safe engineers – making them well-equipped to repair a gas boiler.
Emergency gas boiler repair
A broken boiler can cause havoc for your home and, if it happens at the wrong time or in the wrong season, you'll want to organise emergency gas boiler repair as soon as possible. And your best bet is to contact a qualified and registered Gas Safe Engineer who's experienced in the repair of gas boilers like yours.
How to repair your gas boiler
There is only one way to repair a gas boiler, and that's by hiring a professional Gas Safe engineer. Find the best local gas boiler engineers in your area using our quick and easy online search now, and you'll have your boiler up and running again in no time.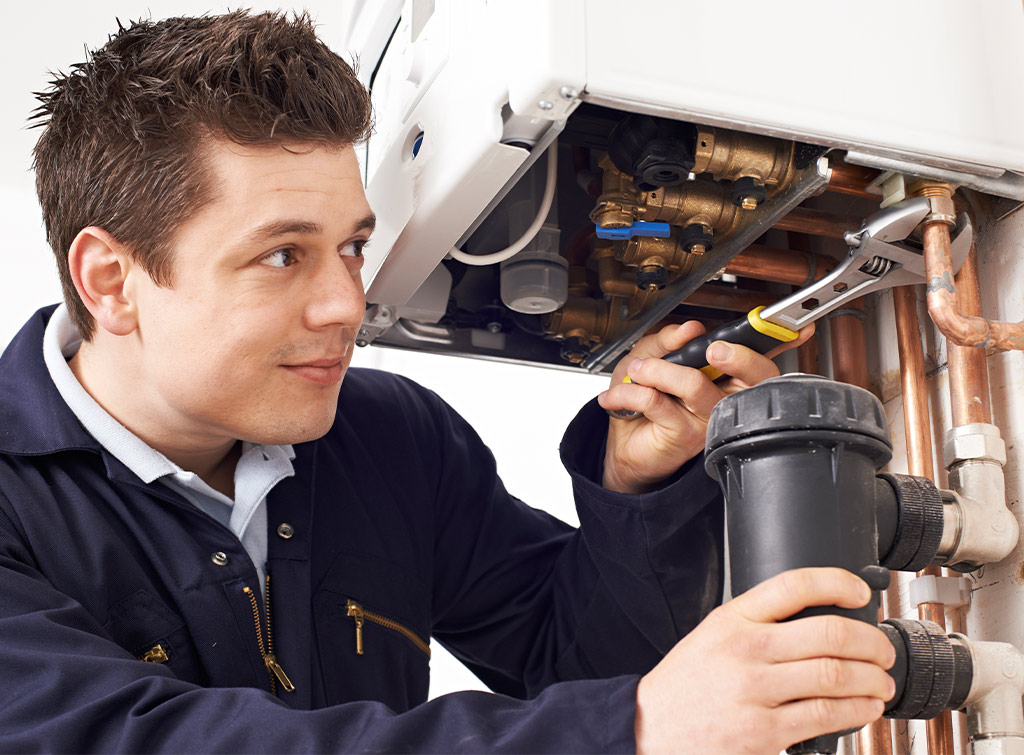 How much does gas boiler repair cost?
The average cost of gas boiler repair depends on what the problem is and what needs fixing, but it is likely to be somewhere in the region of £100 – £500.
The hourly rate for a Gas Safe engineer is around £55 per hour for the labour, plus the cost of any materials and parts that might be needed.
If you're thinking of taking out insurance to cover your boiler repair costs, you'd be looking at a monthly cost of around £12 per month – depending on the level of cover and the insurance provider.
To find out more about prices, check out our guide to boiler repair costs.
Plumber costs
The average cost of a plumber will depend on the complexity of the work you hire them for and the experience of the individual plumber. Plumbers typically charge around £50 per hour or £350 per day.
What other jobs does a plumber do?
If you're wondering what jobs are suitable for a standard plumber, here are some of the most common jobs that plumbers get hired for:
See the tradespeople we've checked and recommend for your job
FAQs
Can I repair my own gas boiler?
Absolutely not, unless you happen to be a trained Gas Safe engineer. You should never attempt DIY gas boiler repair because it is illegal and you would be putting the health and safety of yourself, your family and those around you at risk. Dealing with any gas appliances requires specialist knowledge and training, so you will need to hire a Gas Safe Engineer.
Do I need a plumber or heating engineer to fix my boiler?
Both a plumber and a heating engineer can fix your boiler if they have the relevant qualifications and experience in boiler repair. If you have a gas boiler, you will need to ensure that any tradesperson you hire to fix your boiler is a registered Gas Safe engineer.
How do I know if my gas boiler needs to be repaired?
There are a number of different tell-tale signs that there might be a problem with your gas boiler. The most common early warning signs that something is wrong with your boiler include:
Banging or clanking
Leaking water
Pilot light turns yellow instead of blue
Unusual smells
Boiler turning itself off
Losing pressure