How to find a good contractor for remodelling
Join us as we explain how to find a good contractor for remodelling. With handy tips for locating qualified and trustworthy professionals.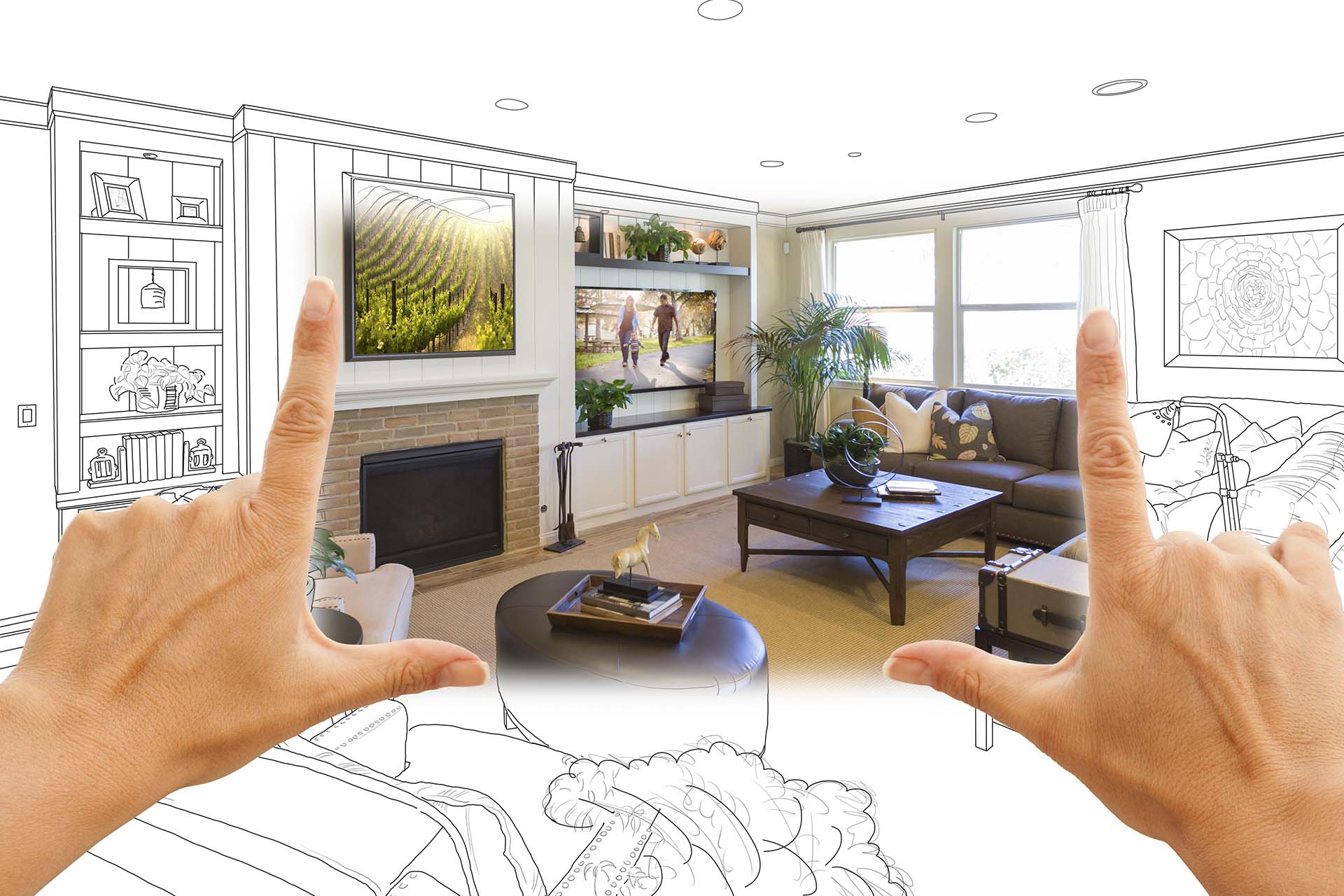 Remodelling your home is such an exciting project and it's way too easy to get carried away and hire the first contractor you meet. The smart move here is to take a little extra time finding the perfect tradesperson for your job.
If you're planning a house remodel or large-scale renovations, this is the article for you. We'll cover what you should look for in a contractor for remodelling, the right type of tradesperson to hire and how much typical renovations cost.
How to find a good contractor for remodelling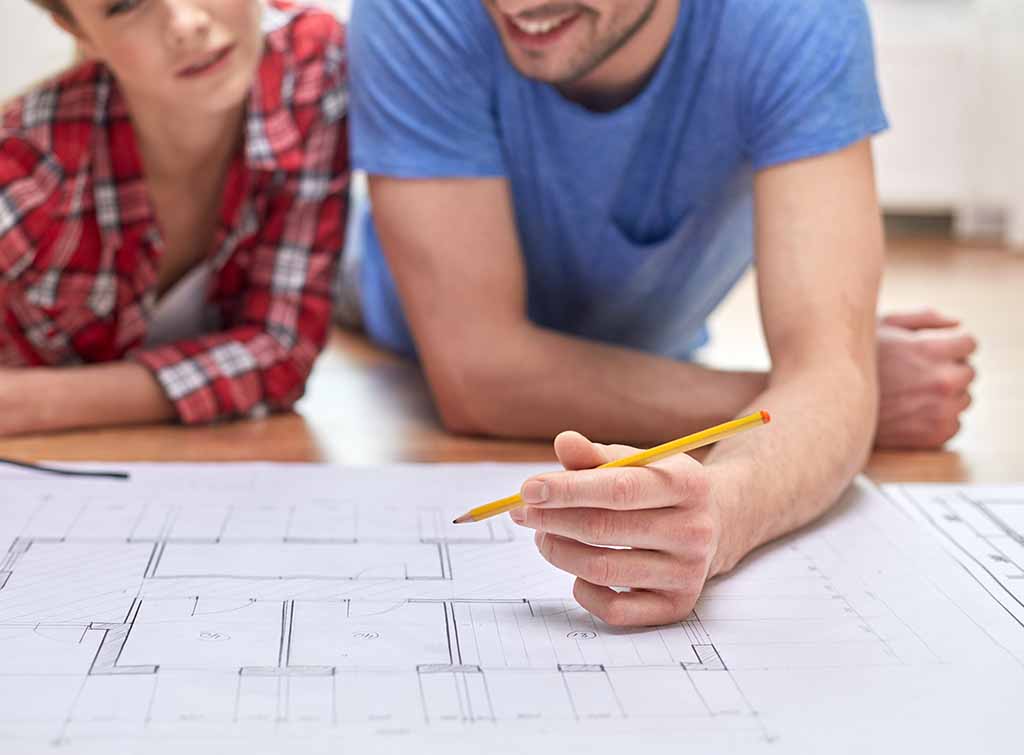 While waiting to find the right contractor can be frustrating it's more than worth the time and energy you invest in your search.
Working with a professional who you know is trustworthy, hardworking and experienced will make a huge difference in the quality of your remodel. Plus, it makes for a much happier working relationship.
If you're unsure how to find a good contractor for remodelling, use the following tips:
See recommendations from your neighbours – you can easily read these on the Checkatrade website.
Ask to view examples of the contractor's past work.
Invite them round to quote for your project and spend a little time asking questions. This should give you the chance to get to know each tradesperson a little better.
Choose a professional who is a Checkatrade member. Our members are all fully checked and you'll be able to view customer reviews on their profile pages. Did you know you can use our free search feature to instantly find a range of contractors in your area?
Check if they're registered under a trade association.
Ask other tradespeople you've used before for their recommendations.
Who do you hire to remodel a house?
Depending on what type of remodeling you choose, you'll need a variety of different tradespeople to complete the work. To remodel a house you will need the services of an architect, an electrician, a designer, a contractor, the list goes on!
If you feel you need to hire a lot of different tradespeople you could save time by using our request a quote feature. It's a really simple tool, just tell us about your job and we'll send it to three tradespeople who are recommended. They'll then either ask you for more information or send you a quote.
Still unsure who to hire? Generally, if you're making small changes to the décor in your home, a handy person can do the job. Alternatively, if you're planning a complete layout change you'll need an architect to draw plans and a general contractor to manage the renovations.
See the tradespeople we've checked and recommend for your job
How to find a contractor for home addition
Home additions are a great way of tapping into all the potential your home has. Once the work has been done, you'll enjoy extra living space that you can use however you wish. Some popular home additions include:
Bump out: This can be used to increase the size of a room in your home or to add a room with a specific function, like a new bathroom or office.
General home addition: This enables you to add a multi-room addition to your current home, that is left open. Choosing this type of addition is a fantastic opportunity to expand your property and the end result will blend seamlessly into your home.
Garage or loft conversion: These home additions allow you to tap into previously unused spaces in your property to add new rooms. You could add an extra bedroom for a teenager, a home gym, or a family games room. If this is something you're considering, check out our garage and loft conversion cost guides for more information.
Conservatory or orangery: Added to the back of your home, conservatories and orangeries are the perfect space to unwind and enjoy your garden. Why not explore our conservatory and orangery cost guides to learn more.
If you're wondering how to find a contractor for a home addition, first decide what type of addition best meets your needs. You can then arrange for several contractors to visit your home, talk through the process, and give you a personalised quote.
Chatting to each professional should give you a good idea of who you can see yourself working well with.
How to find a contractor to remodel a house
While you can probably do less complex home improvements yourself, we'd recommend hiring a professional to fully remodel your home.
Now you have a better idea of what to look for in a tradesperson, let's explore how to find a contractor to remodel your house.
There are a number of different ways to search for professionals, including:
Reviews: You can get hundreds of reviews from people in seconds just by browsing our member profiles on Checkatrade.
Social media: Socials is a great way to find recommendations. But do check if they're on Checkatrade and read their reviews. It's worth reaching out through Checkatrade, especially as we have recently introduced our job guaranteed.
Through Checkatrade: One of the quickest ways to find trustworthy professionals is to use our trade directory. Just use your postcode to search our database of members and locate your perfect match. Remember, you can also request a quote through our online form.
How much does a house renovation cost?
This type of project may sound expensive, but you can transform a dated, worn home without breaking the bank.
The below guides are designed to support you through your renovation project and include average prices for various jobs: