Which tradespeople do I need for an office fit out?
The different tradespeople you will need for an office fit out project will include partitioners, ceiling fixers, decorators, carpenters, and other specialist trades.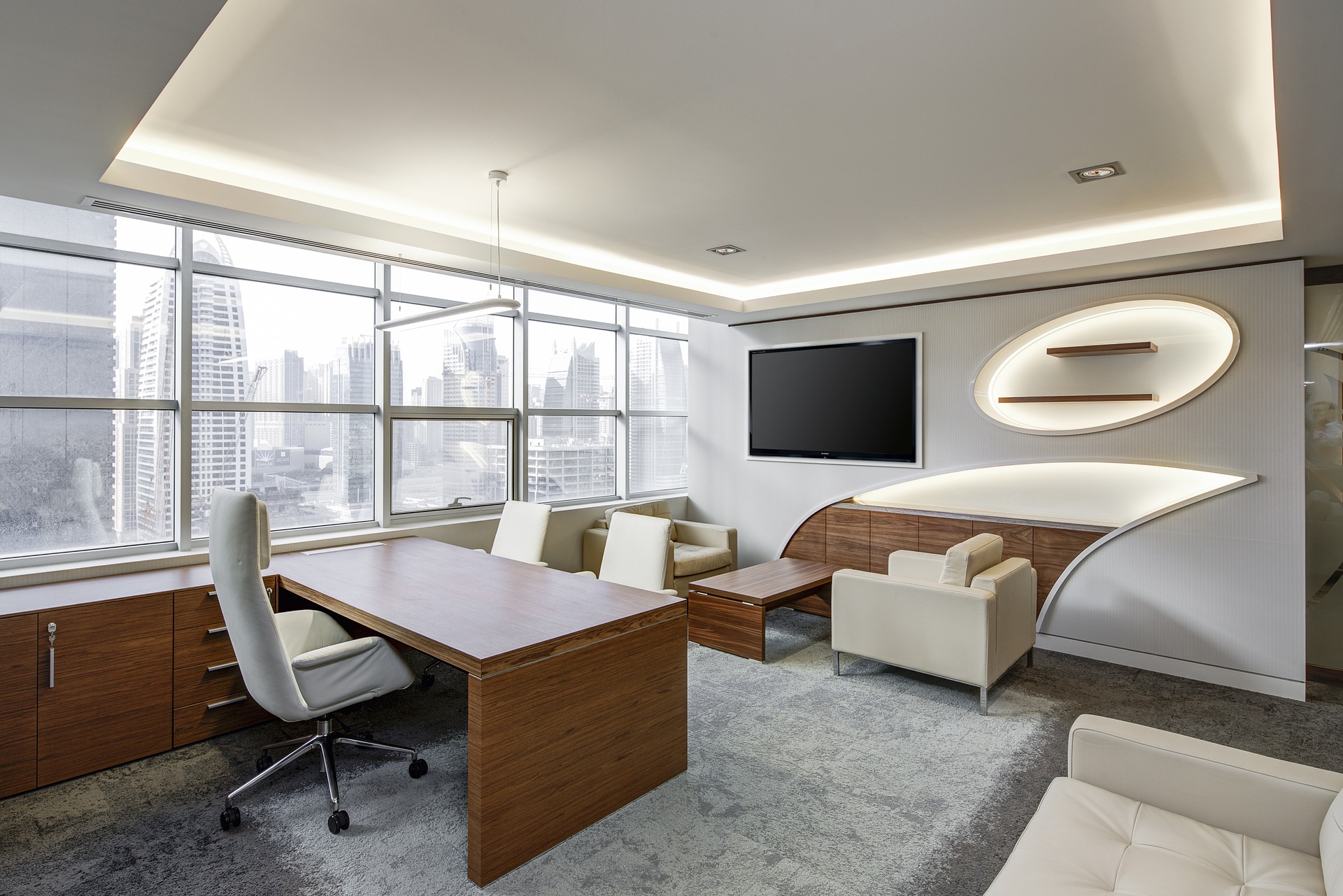 The different tradespeople you will need for an office fit out project will include partitioners, ceiling fixers, decorators, carpenters, and other specialist trades.
In this guide, we'll take a look at some of the office fit out contractors you will need in a bit more detail.
Partitioners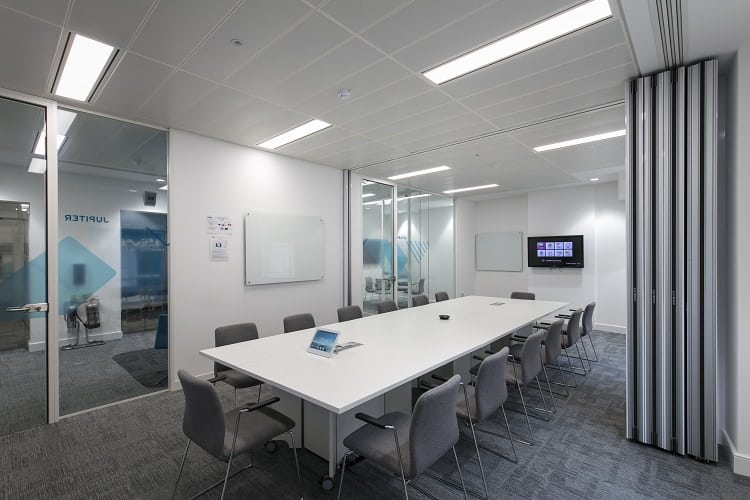 Partition walls can be offered in a range of finishes from solid demountable to full height glazed partitioning, with skilled installers using good quality materials to achieve acoustic insulation.
Most partitioning is demountable, meaning it doesn't impact the structure of the building and is considered a 'dry trade', with no mess from mortar and little or no time needed for drying.
Partition walls typically use vertical studs, or upright supports, fixed to head and base tracks. For glass partitions the head and base track can be sufficient when used with toughened glass. For visible tracks, aluminium is the default material and this can be finished in a variety of colours.
Ceiling fixers
The most common type of ceiling used in offices is a suspended ceiling. Suspended ceilings conceal the ductwork, fan coil units, and electrical installations often located in a ceiling void.
A suspended ceiling has a metal grid to support ceiling tiles that can be mineral, metal or plasterboard composition and often the ceiling will have acoustic properties to absorb noise energy rather than bouncing it back into the office.
Suspended ceilings often create plenum chambers allowing air to be extracted for cooling and new fresh air delivered.
There are different ceiling materials you can choose from. Metal panel ceilings are costlier but look slicker and will be able to withstand more wear and tear. Mineral tiles on the other hand are cheaper and better acoustically for absorbing more sound. It is also easier to access the ceiling void with a mineral ceiling.
The third common ceiling type is called 'MF' (referring to the type of supporting grid, metal furled) or sometimes known as a plasterboard ceiling. Plasterboard ceilings often appear 'solid' as they don't have visible joints or seams. Although they look great, MF ceilings are the least accessible should mechanical and electrical services require maintenance or relocation.
See the tradespeople we've checked and recommend for your job
Decorators
Office decorating is one of the few 'wet' trades used in office fit-out. Painted surfaces often have very large surface areas and so the speed of application is essential. Painters will use large application devices to cover the areas quickly and effectively.
Wallcoverings are also popular in offices, with commercial wallpaper often twice as wide as domestic rolls and applied using ready-mixed paste for speed.
Without the development of commercial decorating processes, it would be extremely time-consuming to carry out weekend or evening office redecorations without interrupting the daytime use of the office.
Carpenters
Carpentry works within office interiors usually include kitchen fitting and hanging office doors. Office kitchens generally make use of commercial cabinetry but in most respects are similar to domestic kitchens, just designed for 10 times as much use.
Hanging office doors can be particularly challenging when the doors can be full height, weighing an awful lot and generally weighing more than the carpenter installing them. Hinges with bearings are often used to support the weight and ensure the doors last within the office environment.
Other trades needed
Other trades needed will include electricians, carpet fitters and potentially plumbers. The best place to start is to speak to either an architect or surveyor to spec out the needs of the office.
In many office interior fit out schemes the ceiling installers will be the first trade to start, followed by partition walls being installed and finishing up with carpenters and decorators.